Community Physicians Call for Scarsdale BOE to Form a Medical Advisory Committee
Tuesday, 17 November 2020 07:43
Last Updated: Tuesday, 17 November 2020 07:48
Published: Tuesday, 17 November 2020 07:43
Joanne Wallenstein
Hits: 770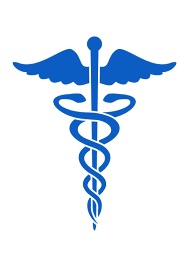 The letter below from Drs. Kimberly Greene-Liebowitz and Richard Schutzer was sent to the Scarsdale Board of Education and is reprinted here:

Dear Dr. Hagerman and the Board of Education,

Based on the November 2nd Board of Education minutes, we understand that Dr. Hagerman plans on discussing the formation of a medical advisory committee at tonight's meeting. First, we would like to thank you for considering such a committee, which we feel would be both beneficial to the community at large and comply with Education Policy 2230. As a reminder, in addition to advising the district on best practices based on the most current research and information, a medical advisory committee can do the following:

1. Provide a team-based approach to assessment of data in order to make medically sound and decisions for the students and staff of the school district (SUFSD)
2. Utilize such data to maximize in-person education time and to optimize our student growth and teacher's experience during these unprecedented times.
3. Create clear and concise healthcare communications directed at students, parents and staff via
1. "White papers" or FAQs
2. Community presentations
3. Question-and-answer sessions
4. Assist SUFSD in prioritizing certain types of healthcare purchases, testing and facilitating in-kind donations from local charities
5. Assist SUFSD in creating an opt-in testing model
6. Assist in peer-to-peer communications with physicians of staff and students
7. Develop a set of medical goals for spring 2021 and for the 2021-2022 school year
8. Support the SUFSD response to exposures and infections with up-to-date medical and epidemiologic data
As noted in prior e-mails and public comments, these jobs are done by groups of people at most institutions. It is too much for one person to handle alone. A committee would support rather than supplant Dr. Corsaro.

We propose that the following specialists be included in a medical advisory committee:

1. Epidemiologist
2. Physician - Infectious Disease
3. Physician - Pediatrician
4. Physician - General Internal Medicine or Pulmonary/Critical Care
5. Physician - Emergency Medicine
6. Physician - Laboratory Management / Pathology
7. Physician - Psychiatrist
8. Physician - Unspecified (2)
9. Architect
10. Healthcare purchasing / materials management
11. Stuart Mattey
12. Science teacher who can also serve as a union representative
14. School nurse
In addition to the above, we recommend that the PTA designate a liaison with whom the committee can communicate and who can attend meetings as available.
We strongly recommend that the district send out an open call for new volunteers to fill these roles. In other words, outside Stuart Mattey, persons involved in this committee should not already work in SUFSD administration, volunteer for the PTA, or serve on the restart committee.

We would appreciate working with the Board of Education in forming this committee so that we can begin work as soon as possible. There is simply no time to waste: It is already November and we are faced with academic struggles, skyrocketing child and adolescent mental health concerns, rising case counts and the end of the calendar year.

Sincerely,
Kimberly Greene-Liebowitz, MD MPH
Richard Schutzer, MD