Growing Team Hopes to Make Squash a Varsity Sport at SHS
Details

Written by

Joanne Wallenstein

Hits: 691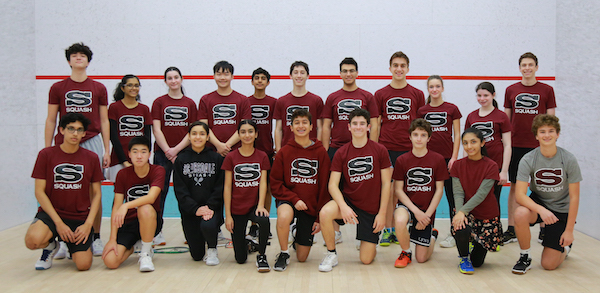 Now in its second year, the Scarsdale High School Squash Team is back, stronger than ever. The team has grown from only nine players last year to 20 players this year who have formed three teams. The teams compete at the FairWest High School League against Bronxville, Rye, Briarcliff, Greenwich, Darien, Fairfield, New Canaan and New Haven. The teams train once a week with coach Adham Abou Taleb at the Westchester Squash Academy in Mamaroneck.
The team is looking forward to representing Scarsdale in the 2023 U.S. High School Championship Feb 26-28 at the Arlen Specter Center in PA. A second team is also planning to compete at the 2023 National Interscholastic Team Championship Feb 3-5. The team hopes that one day squash will become a Varsity Sport at the high school.
Follow the team on their Instagram and on Scarsdale page on the fairwest league website.
About the team, Coach Adham Abou Taleb said, "It has been a pleasure coaching the Scarsdale High School students at our club, Westchester Squash Academy for the second year in a row.
This season, I helped many players completely new to squash develop some of the skills and fitness levels that the sport requires, and I watched the more experienced players approaching the courts with a renewed and fresh enthusiasm for the game, coming from competing not just as individuals, but as part of a team.
I believe squash is much more than hitting the ball and winning games, it is about hard work, perseverance, consistency, and getting out of your comfort zone, and when you are part of a team is also about commitment and responsibility.
I am very proud to say that some of our senior players are very good leaders and great role models for the younger ones. I am confident in saying that when they will go to college, some of the younger ones will step in their shoes and take on the baton for next year and success will keep coming because success is not just holding a trophy in your hands but creating a path for others to follow.
As it stands, our A-Team is 3 and 2 with wins against Greenwich, Westport, and Rye and losses against Darien and Bronxville.
Team B stands at 0 and 4
Team C stands at 1 and 1
We are excited to travel to the National Championships in Philadelphia this February and we are looking forward to working even harder next season."
Pictured Above:
Back row from L to R: Richard Fawcette, Eimaan Bilal, Nora Afzali, Peter He, Neil Sriram, Zane Kohn, Ali El Moselhy, Daniel Hochberg, Maddie Wilson, Sophia Kahan, Ephram Cukier.
Front row L to R: Aryan Barauh, Peter Lin, Armita Ahmed, Rehma Qadir, Daniyal Naeem, Noah Zoland, Nicholas Apessos, Amal Bilal and Leo Fried.
Six Scarsdale High School Students Named Regeneron Science Talent Search Scholars
Details

Written by

Joanne Wallenstein

Hits: 838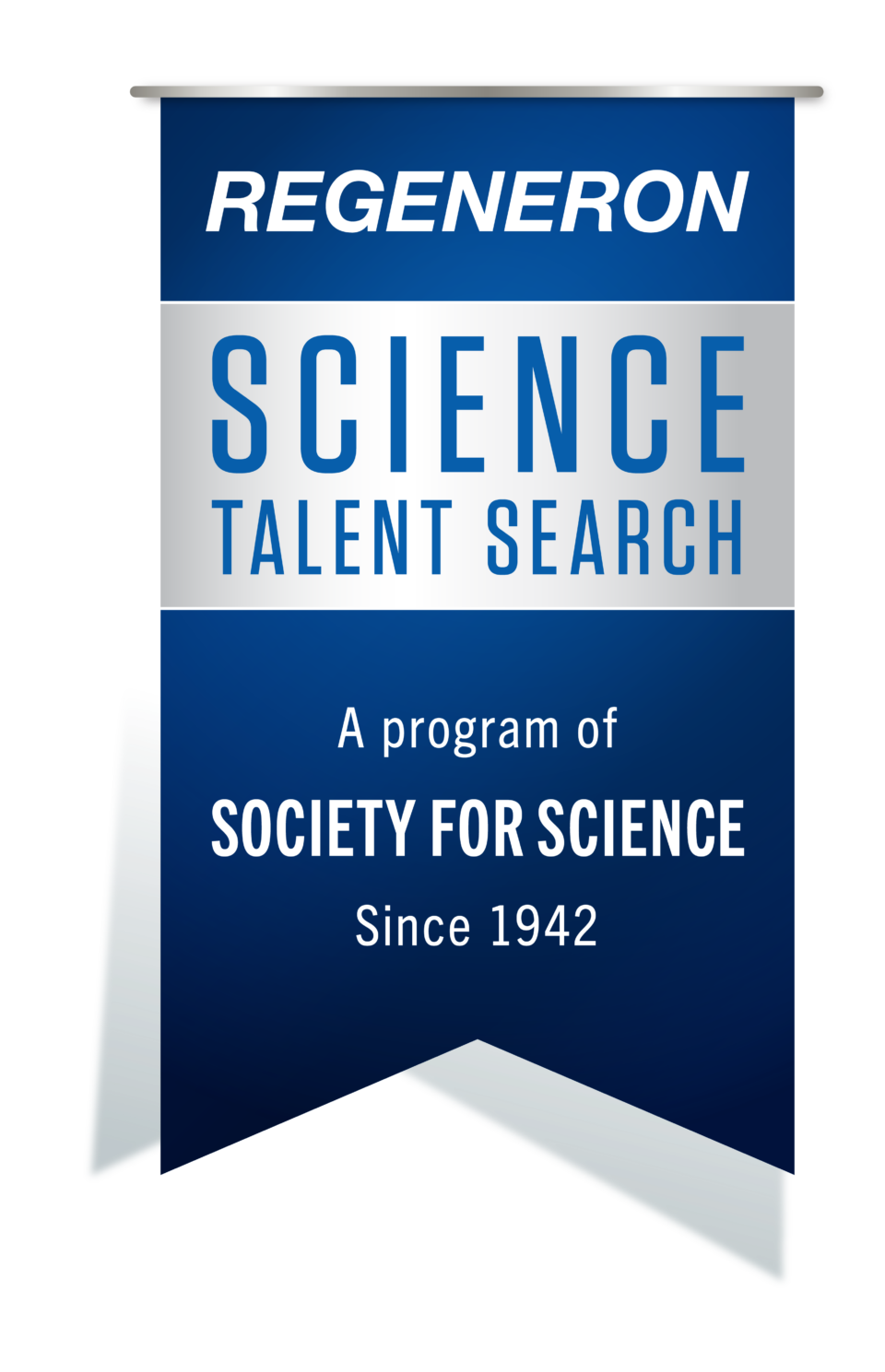 Six students at Scarsdale High School have been named Regeneron Science Talent Search Scholars, the Society for Science announced Tuesday. Scarsdale High School was tied for most scholars in the country.
The scholars from Scarsdale High School and their research projects are:

Cindy DeDianous
Alpha Retinal Ganglion Cell Dysfunction Precedes Vascular Dysfunction in a Mouse Model of Type 1 Diabetes

Ali El Moselhy
Framework for Optimal Budget Allocation of HIV Intervention Policies

Ullal Sameer Kini
Associations Between Pathophysiological Traits and Symptom Development in V30M and V122I Transthyretin Amyloidosis

Bryan Shi
A Mutagenesis Study of the Parkinson's Protein α-Synuclein Reveals An Unexpected Link Between Membrane Association and Serine-129 Phosphorylation

Jaden Tepper
Creating a Novel Device To Improve the Evacuation of Subdural Hematomas

Nicole Emma Zlotnikov
Asparagopsis taxiformis Reduces Methane Emissions and Alters Microbiome Composition in Organic Grazing Sheep
"We have long been proud of our science and science research programs, and the tremendous work our students produce through it, " Scarsdale High School Principal Kenneth Bonamo said. "The students who have been recognized have been diligent in their research and it is wonderful to see their work in the spotlight."
Interim Superintendent Dr. Drew Patrick praised the selected students for their scholarship as well as the school's STEAM (Science, Technology, Engineering, Arts, Math) faculty.
"The Scarsdale Schools have long been known for the exceptional educational opportunities available to our students, led by our outstanding faculty," Dr. Patrick said. "It fills me with immense gratitude- but not surprise- that our faculty continued to shepherd students through such a rigorous competition despite the challenges faced in the last school year. It is notable that half of our winners are studying outside the science research program, a testament to the entire STEAM team."
The Science Talent Search is the nation's oldest and most prestigious science and math research competition for high school seniors. Each top 300 scholar receives a $2,000 award from Regeneron with an additional $2,000 going to their school to support STEM-related activities. The competition overall awards $3.1 million to provide the opportunities and resources that students need to become the next generation of inventors, entrepreneurs, and STEM leaders. The 40 finalists each receive $25,000 and the chance to compete for the $250,000 first place prize in a week-long competition in March. Finalists will be announced on January 24, 2023.
"The enthusiasm and quality of projects from this year's participants were just outstanding. Each year, I am tremendously impressed by the ingenuity that the students bring to the competition,"said Maya Ajmera, President and CEO, Society for Science and Publisher, Science News. "Their hard work, creativity and perseverance should be applauded."
WIDE Produces Students Who Are Good At Learning And Good At Life
Details

Written by

Wendy MacMillan

Hits: 518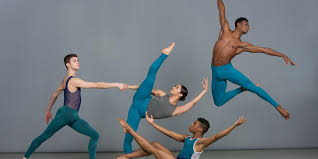 Student well-being, inclusion, diversity and equity are being incorporated into the school curriculum in a focused initiative for students at all grade levels.
At the December 19 meeting of the Board of Education Assistant Superintendent Edgar McIntosh presented an education report in which he highlighted progress in the area of WIDE (Well-being, Inclusion, Diversity, and Equity) and illustrated how connection to WIDE and sense of belonging, produces students who are not only good at learning, but good at life. Dr. McIntosh spoke of supporting student's "Power Skills" (formally known as "Soft Skills") such as teamwork, problem solving, communication, adaptability, critical thinking, and time management is essential to ensure that our students thrive.
Dr. McIntosh's opened with an illustration of the long term plan to improve WIDE in the district. At the beginning of the 2021-22 school year the Compact Committee began its focus on Diversity, Equity, and Inclusion which included the hiring of Dr. Gay as a DEI consultant. Dr. Gay provided DEI training and education for District's leaders, BOE members and educators. Last year also saw the addition of dozens of more inclusive books added to school's libraries.
This school year the Compact Committee expanded its focus to include "Well-Being" thus creating the acronym WIDE. During the 2022-23 school year a district wide PTA Well-Being Committee was formed in addition to the District's new DEI Committee. This year's work includes parent workshops, assured educator training, and the development of a survey to gather responses to already identified needs. The WIDE work by the Compact Committee will continue into the 2023-24 school year as the District aims for a holistic and responsive approach.
McIntosh also brought attention to the many ways that WIDE can be seen in action in the District including SHS's collaboration with Alvin Ailey American Dance Theater where students are learning dance and choreography from Alvin Ailey professionals. Also of note, when students were asked to create a profile of an SHS graduate, the first attributes outlined are being a critical thinker, a skillful practitioner, a lifelong learner, a compassionate leader, and a "Non-Sibi" community member.
In yet another example, SMS Librarian Shawna Frazin spoke about the use of books and reading fiction to prevent bullying and grow empathy. In addition to curating a list of high interest books that help grow empathy, Frazin also has students research articles that illustrate how reading fiction can influence empathy.
Participation in extracurricular activities such as clubs and intramurals can further foster a sense of belonging. Scarsdale High School offers 80 active student organizations and the middle school offers an equally robust slate with activities like the school play, knitting club, and modified sports.
The BOE then heard from SHS teacher Heather Waters about the importance of Global Learning and the exchange programs that offer our SHS students a chance to step out of Scarsdale and create global connections. Senior Carson Cohen spoke about his recent experience in his Italian exchange program calling his two weeks abroad "transformative".
Dr. McIntosh called attention to the importance of Social/Emotional Learning (SEL) and the teaching of skills such as resiliency, self-regulation, and executive functioning. In an effort to streamline SEL and create a common process with shared information across all the schools, the district is exploring SEL curriculum such as CASEL and implementing structures such as Multi-Tiered System of Support which provides common processes, progress monitoring tools, and structure to support students who have needs in executive functioning, behavior, and the social/emotional realm.
School Social Workers
Superintendent of Special Education Eric Rauschenbach described that adding more social workers to our faculty has already proven to be greatly beneficial, overall, this year there has been less social anxiety and a marked improvement in academics. Rauschenbach explained that with the added social workers and the youth services programming at both SMS and SHS, counselors are able to be more proactive and keep small problems small instead of spending their time trying to put out bigger fires. In addition, the new social workers are pushing into classrooms to teach students about growth mindset, dealing with grief and loss, and social media awareness. The team is also streamlining processes and creating a Student Services web page where students can find support services all in one place.
Mr. Rauschenbach went on to detail new support programs at SMS and SHS. The groups focus on skills based individual and group counseling using the principles of DBT-mindfulness, managing emotions, enhancing relationships, and increasing distress tolerance. The students participating in the support programs report feeling marked improvements both socially and academically.
Vote Today for the SBNC Nominating Committee at Scarsdale Middle School
Details

Written by

Joanne Wallenstein

Hits: 779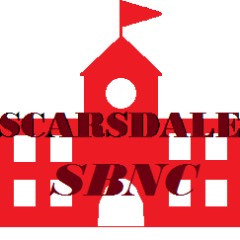 The 2023 School Board Nominating Committee (SBNC) election will take place on Tuesday, January 10, 2023, from 7 – 10 AM and 2 – 9 PM in the Scarsdale Middle School (SMS) Auditorium Lobby at 134 Mamaroneck Road. In the event schools are closed on Election Day, the election will be held on the earlier of (i) Wednesday, January 11, 2023, or (ii) the next day school is in session. Any Snow Date or Run-off election will be held in the SMS Auditorium Lobby at the same times given above.

A mail-in ballot is available for those who choose not to vote in person. Mail-in ballots are available to the public in hard copy at Scarsdale Village Hall and the Scarsdale Public Library, and available in electronic form here starting Wednesday, December 14th, 2022.

Any resident of the School District who is (i) 18 years of age or older; and (ii) a resident of the School District for 30 days prior to the election (December 11, 2022) may vote in the SBNC Election.

Completed mail-in ballots must be sent to: SBNC Administrative Chair, PO Box 172H, Scarsdale, NY 10583 and received in the SBNC PO Box no later than 4 PM on Tuesday, January 10, 2023.

Residents who are unable to access a ballot by either of these methods may contact the SBNC Administrative Committee Election Chair, Susi Coplan, by email at SBNCElection@gmail.com for assistance. For more information about the SBNC, please click here.

Listed below are the candidates from each neighborhood along with their biographies.

EDGEWOOD (3 candidates running for 1 position):

JENNIFER ARMAS: 270 Madison Road Length of Residency: 18 years
Occupation: Currently Stay-at-home parent, Formerly School counselor
Education: Wittenberg University (BA), University of Washington (M,Ed)
Children's ages: 19, 16
Civic Activities: Library Volunteer Coordinator and Volunteer & College & Career Center, SHS; HS Mentor & Essay Support, Yonkers Partners in Education; Volunteer, Hope Community Services; Co-Chair, TASIS School Gala Auction, Trail Maintenance Volunteer, Steep Rock Preserve; Junior League of Central Westchester; Co-Chair, SMS Pizza Day; President, Drake-Edgewood Neighborhood Association; Board Member, Scarsdale Drug & Alcohol Task Force; Class Parent & Fair Registration Co-Chair, Edgewood; Guiding Eyes for the Blind

SHIVI S. BANSAL: 175 Nelson Road Length of Residency: 4 years
Occupation: Finance
Education: IIT Kanpur, India (BS), University of Illinois (PhD)
Children's ages: 5, 3
Civic Activities: Board of Trustees, Kids Base Little School; Technology Advisory Committee Village of Scarsdale

CLAIRE HUNT: 44 Carman Road Length of Residency: 23 years
Occupation: Stay-at-home parent
Education: College of the Holy Cross (BA)
Children's ages: 7, 4, 1
Civic Activities: Religious Education Volunteer, St. Pius X FOX MEADOW (3 candidates running for 3 positions)

FOX Meadow (3 candidates running for 3 positions):

KEVIN CHEN: 97 Lee Road Length of Residence: 2.5 years
Occupation: Risk Manager
Education: NYU Courant, (MS Math Finance)
Children's ages: 8, 2
Civic Activities: Volunteer, Scarsdale Chinese Association; Volunteer, Huaxia Chinese Academy Greater New York School; Member, Bank of America's Asian Leadership Network

DAVID KIRSHENBAUM: 19 Tompkins Road Length of Residence: 4 years
Occupation: Investment Management
Education: University of Pennsylvania (BS), Columbia (MBA)
Child's ages: 8, 6, 6
Civic Activities: Coach, Scarsdale Recreation Baseball and Basketball; Interviewer, Penn Alumni

SUSAN LEE: 73 Brown Road Length of Residence: 9 years
Occupation: Stay-at-home-parent, Previously: Marketing/ IRBD
Education: Smith College (BA)
Children's ages: 12, 7
Civic Activities: Budget Study Liaison, Fox Meadow; Co-Chair, PTC Budget Study; Member, League of Women Voters Scarsdale; Member, Scarsdale Forum; Volunteer, St. Pius X; Volunteer, Moms Demand Action

GREENACRES (4 candidates running for 3 positions):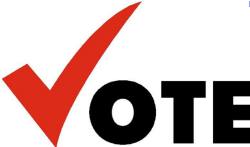 TULIKA KHEMANI: 83 Garden Road Length of Residence: 2 years, 3 months
Occupation: Stay-at-home parent, Previously: Private Equity/Consulting
Education: MIT(BS-Engineering) Harvard Business School (MBA)
Children's ages: 6, 4.5
Civic Activities: Class Parent, Volunteer for Artful Looking & Book Fair,Greenacres; Community Partner, HBS; Consultant, National Jazz Museum

ARTHUR RUBLIN: 22 Donellan Road Length of Residence: 20 years
Occupation: Attorney, Partner
Education: Harvard, (AB-Government) Columbia Law School, (JD)
Children's ages: 17, 15, 12
Civic Activities: Scarsdale Union Free School District Board of Education; Chair, Coalition for Scarsdale Schools; Greenacres Neighborhood Association; Scarsdale CNC; Scarsdale Youth Advisory Council; Scarsdale Forum Education Committee

MOLLY YUE TU: 3 Putnam Road Length of Residence: 5 years
Occupation: Manager of Operations
Education: Peking University (BA), Columbia Business School, (MBA)
Children's ages: 8, 6
Civic Activities: Volunteer, Artful Looking, Greenacres; Co-Chair, Greenacres PTA Multicultural Committee; Editor, Scarsdale InSight (e-magazine in Mandarin)

JOCELYN ZOLAND: 3 Berkeley Road Length of Residence: 11 years
Occupation: Stay-at-home parent, Previously: Business Executive
Education: University of Pennsylvania (BA), Duke University, (MBA)
Children's ages: 14, 13
Civic Activities: Board Member, Scarsdale Travel Softball HEATHCOTE (1 candidate running for 1 position)

HEATHCOTE (1 candidate running for one position):

JACOB ADLERSTEIN: 65 Morris Lane Length of Residence: 3.5 years
Occupation: Attorney
Education: University of Pennsylvania (BA) Columbia Law School (JD)
Children's ages: 8, 6, 3
Civic Activities: N/A
QUAKER RIDGE (4 candidates running for 2 positions):

June (Xun) Deng: 52 Black Birch Lane Length of Residence: 4 years
Occupation: Designer
Education: Pratt Institute (BFA), Musashino Art University
Children's ages: 5, 2
Civic Activities: Class Parent, Teacher Appreciation Coordinator, Class Cultural Event Coordinator Kids Base Little School

Marc Litofsky: 12 Cornell Street Length of Residence: 13 years
Occupation: Bond Sales
Education: Syracuse (BS)
Children's ages: 17, 13,11
Civic Activities: Coach/Manager, Scarsdale Youth Soccer; Coach, Scarsdale Rec Basketball; Coach/Manager, Scarsdale Travel Basketball; Chair, QR Rec Basketball

Dana Mitchell: 18 Coralyn Rd Length of Residence: 6 years
Occupation: Interior Designer
Education: Tulane, Washington University School of Law, New York Institute of Art & Design
Children's ages: 12, 7
Civic Activities: N/A

Jennifer Simon Tabak: 26 Myrtledale Road Length of Residence: 13 years
Occupation: Stay-at-home parent, Previously Educational Software Manager/Programmer
Education: Wesleyan University (BA), University of Pennsylvania (MSE)
Children's ages: 16,13
Civic Activities: VP, League of Women Voters Scarsdale; VP & other roles including: Exec Liaison to Schools, Inclusion Committee, Budget Committee, Temple Israel Center; Board Member, Scarsdale Edgemont Family Counseling; District Surrogate Parent, CSE/CPSE; Co-Chair, Scarsdale CHILD; YWW; Class Parent, Quaker Ridge

About the School Board Nominating Committee (SBNC)

The School Board Nominating Committee (SBNC) is a committee of residents elected from across the Village for the purpose of nominating candidates to fill vacancies on the Scarsdale Board of Education. Members are elected from each of the five elementary school districts to serve a term of three years on the Nominating Committee and two additional years on the Administrative Committee.

The Administrative Committee would like to encourage all Scarsdale residents to support the SBNC by voting in local elections, considering a candidacy, and making a contribution. The SBNC Administrative Committee runs the annual SBNC elections financed entirely by community support. Any contribution is greatly appreciated.

Contributions may be made via PayPal online here.
Checks may be made payable to the "SBNC Administrative Committee" and mailed to P.O. BOX 172H, SCARSDALE, NY 10583

SBNC Continuing Members (Nominating Committee):
Edgewood: Alan Meizlik, Valerie Phillips (Term Ends 2023), Anne McCourt Bates, Christine Weston, Meng Zhang (Term Ends 2024)
Fox Meadow: Zachary Altschuler (Term Ends 2023), Claudia Green, Jennifer Zola (Term Ends 2024)
Greenacres: David Fenigstein (Term Ends 2023), Kim Greene-Liebowitz, Allison Kahner (Term Ends 2024)
Heathcote: Lauren Hammer Breslow, Jennifer Goldfarb (Term Ends 2023), Kimberly Miller Champlin, Dianna Cohen-Irom, Sarah Hopkins (Term Ends 2024)
Quaker Ridge: Stephanie Israel, Stacey Strauss, Mauri Zemachson (Term Ends 2023), Lisa Gans (Term Ends 2024)

2022/2023 SBNC Administrative Committee Members:
Sarah E. Bell, Resolution Chair (SNAP); David Benderson (EW); Lara Chassin (SNAP); Susi Coplan , Election Chair (QR); Jennifer Fischer (GA); Laura Gelblum, Resolution Vice Chair (FM); Kathleen Gray (GA); Kerry Hayes (HE); Seema Jaggi, Treasurer (FM); Swapna Kanekar (FM); Cecelia Anon Kowalski (EW), Jon Lemle, SBNC Chair (FM), Laura Ying Liu, Secretary (HE); Chris Marks , Webmaster (HE); Ekta Sahni (QR); Amy Schiff, (EW); Deborah Skolnik, SBNC Vice Chair (GA), Purnima Srivastava (QR), (Claire) Yin Yang , Election Vice Chair (HE); Cindy Yau (GA)

For additional information, please contact Susi Coplan, SBNC Election Chair, at SBNCElection@gmail.com
Students Press for the Inclusion of Asian Holidays in Scarsdale School Calendar
Details

Written by

Joanne Wallenstein

Hits: 918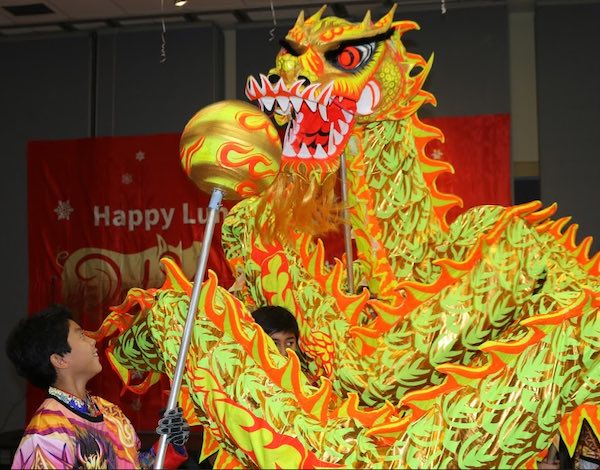 Three students continued to press for the inclusion of Asian holidays in the official Scarsdale Schools calendar at the Board of Education meeting on Monday December 5, 2022. They outlined the importance of Eid, Diwali and the Lunar New Year and suggested how these days could be marked and honored in the community.
Responding to the students, Interim Superintendent Drew Patrick thanked the students who "spoke so beautifully." He said, "At our December 19 meeting we will share some draft calendars for next year, and the future, beyond next year, that illustrate a possible school year with those holidays recognized, and without. That will provide the community and the board with some time to think about what it looks like and what the trade-offs are both for next year and the future. At the January meeting, people can share their reflections and at the February 13, 2023 meeting we will make a recommendation of the 2023-24 school calendar."
Here are the student's comments:
Samina Malik of 77 Tunstall Road asked for Eid, Diwali and Lunar New Year to be included as days off on the school calendar. She said "People have not asked as they did not know it was an option. After the isolation of COVID we see how important it is to embrace our community. Why has this taken so long to be a main consideration? We found an article from the Scarsdale Inquirer in April 19, 1974 asking for the Jewish holidays to be school holidays to reflect the changing community. Almost 50 years later, over 150 Muslims students in our schools are asking for a similar consideration. We should not be asked to choose between our faith and our education. I recently spoke to Amy Paulin and Michelle Sterling. They said that NYC incorporated these holidays by changing the snow days to remote learning days. Other districts have made other accommodations." She submitted a petition with the signatures of 200 families supporting the goal. She said, "Most years we would only need to 2 or 3 days to be added."
Sajiv Mehta of 74 Drake Road said, "I am here to discuss the inclusion of Diwali, Eid and Lunar New Year as school holidays in the coming year. Diwali, the festival of light, is the most important day of the year for Hindus and is also celebrated by many Sikhs, Jains and Buddhists."
"I joined Edgewood in third grade and each year the celebration of Diwali in my home was relegated to a short prayer session. As I have gotten older and my workload has increased, the duration of this session has gone down from an hour to just 20 minutes. While this year teachers were discouraged from giving much work on Diwali I still had tests and assignments due in the coming days that I could not ignore. The stress of balancing my tests and the holidays was too much which meant that I had to sacrifice the integrity of the holiday or my work. A few weeks ago when I discussed this with my friends, they also hoped that Scarsdale would incorporate Eid, Diwali and the Lunar New Year as holidays just like NYC public schools and many other districts. 23% of Scarsdale students are of Asian descent and according to an informal SHS poll, at least 40% of the SHS student body observes at least one of these holidays. While there are calendar challenges to deal with, solutions are possible. One option is to adjust the half days at the end of June to accommodate days off for Eid, Diwali and the Lunar New Year. Or to start a few days earlier in September so that all of us can celebrate our important festivals without stressing about how to balance our education and cultural events and identities."
"It is crucial that we celebrate Diwali with every family member. We are not able to give Diwali the respect it deserves as the celebration is always incomplete. By giving us a day off, it is my hope that the board will enable families to be truly together on Diwali, Eid and Lunar New Year as soon as possible while we can still celebrate together."
Daniel Hu, a sophomore spoke about what the Lunar New Year means "to me, my family and Scarsdale," and asked the Board to consider adding a school holiday for Lunar New Year. He said, "Lunar New Year is a global celebration….you will see red calendars and red envelopes everywhere. However more and more Chinese students are missing out on this incredible tradition, mostly because of school. I was born in China and lived there for seven years. I can still remember this holiday and my grandparents giving out red envelopes and the joy of opening them. When I came to the U.S. I didn't expect the same celebration but did expect to spend time with my family. This is missing for students here in Scarsdale. They have homework and tests the next day and too much stress on one of the most important days of the Lunar calendar. They can only see their relatives for a few minutes and only briefly taste the food it took weeks to prepare. If inclusiveness is one of your goals, I would strongly suggest that you broaden your inclusiveness toward the Chinese community which has grown tremendously over the past few years – and designate a specific schoolwide holiday for Lunar New Year."