Paulin Honors Heathcote as a Blue Ribbon School
Details

Written by

Joanne Wallenstein

Hits: 432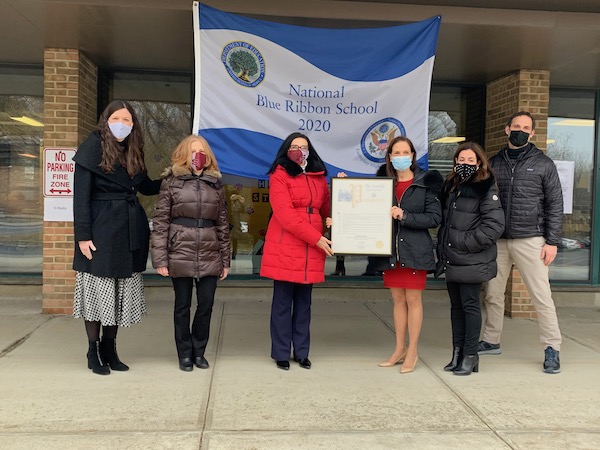 Among news of COVID testing, quarantines and remote learning, comes something to celebrate. Heathcote Elementary School was named a 2020 Blue Ribbon School by the U.S. Department of Education. On Friday January 15, educators and parents gathered outside the school to receive a proclamation noting this achievement from the office of State Assemblywoman Amy Paulin.
Above see a photo of school administrators and PTA leaders celebrating this honor. From left to right, find, PTA President-Elect Carrie Parker, Assistant Principal Katherine de la Garza, Principal Maria Stiles, Assemblywoman Amy Paulin, PTA Prresident Jessice Rosenberg and Assistant Superintendent of Curriculum, Instruction and Assessment Edgar McIntosh.
Heathcote was among four Westchester Schools who were honored in 2020, including Byram Hills High School, Dobbs Ferry High School and Dows Lane Elementary School in Irvington.
The National Blue Ribbon Schools Program recognizes outstanding public and non-public schools, celebrating school excellence, turnaround stories, and closing subgroup achievement gaps. The program recognizes public schools including charter schools, magnet/choice schools, Title I schools, and non-public schools including parochial and independent schools. They are urban, suburban, and rural, large and small, traditional and innovative, and serve students of every social, economic, and ethnic background.
Why Heathcote Elementary School? According to the Blue Ribbon website, "Heathcote School was a model of the modern campus-style that was coming into vogue when McCall's magazine gave it national coverage in 1955. It was built as a translation of educational theory into architecture, based on a humanist approach. Constructed on a rolling hilltop of twenty-two acres, Heathcote dramatizes an indoor/outdoor relationship. Heathcote's unique features begin with a one-level structure that provides grade-specific classroom clusters with a little-schoolhouse atmosphere."
"Programs such as Peer Mediation, STEAM-Maker Space, Circle of Friends, and Citizens of the Week, foster our students' abilities to independently, think, question, and reflect. Heathcote strives to create a nurturing and safe learning environment where all students are free to take risks. We endeavor to promote an understanding and respect for diversity.
Heathcote has a very active parent body that supports such programs as Learning to Look, Artist in Residency, School Play, and After-School Programs. Our students make use of the natural beauty and opportunity offered by our grounds to enrich their academic pursuits. Grades K-5 participates in our gardening program, which enriches our math, science, and social studies curriculum with hands-on garden to table experiences. Love of learning inspires Heathcote's ultimate goal of creating a community of lifelong learners, who are independent, critical thinkers with a social conscience."
Letter to the School Board and Administration: In the Midst of Mayhem, Planning for Better School Days
Details

Written by

Diane Greenwald

Hits: 678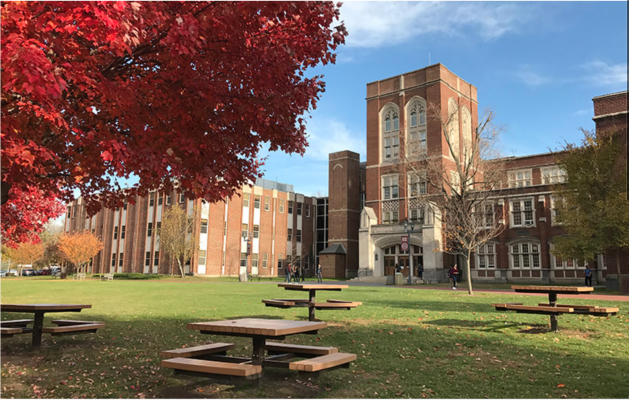 This letter was written by Scarsdale resident and parent Diane Greenwald:
It's been nearly a year of school disruption, but with the vaccination comes a glimmer of hope for more normalcy. I admit it's hard to imagine, but we should still plan for better days ahead. Scarsdale School District should be carefully assessing pandemic-related issues, anticipating that our teachers will need resources to face future challenges. The teachers' contract is open for negotiation and it's budget season, so we have an opportunity right now to ensure that funds are available to pay teachers for summer work and make professional development available and mandatory for all faculty.
Like many parents, I wonder how covid-19 has impacted student learning and child/teen development. So much has been derailed, but likely not in clear-cut ways. Scarsdale faculty members have described themselves as first year teachers this year, facing unprecedented re-working of their teaching techniques. We see evidence of their very hard work and we are a grateful community. We are also realistic. While students are resilient, there is sure to be a cost for the significant reduction of school hours, the elimination of most extra-curricular activities, and the reliance on virtual learning platforms and more self-directed assignments. And we are not yet out of the woods.

I am hopeful that the District will soon explain how vaccination rates will change protocols, ideally in dialogue with local public health experts. But even if the District is able to increase in-person learning later this the spring, it will not make up for the lost experiences. Students will come into new grades next year in different places -- different from each other and also different from ever before. I am hopeful that our insightful faculty can help us set our expectations because next year, teachers may feel like first year teachers all over again. The Administration must plan for this inevitable situation.

Last September, we were all reminded that teachers have a 10-month contract, which impacted the District's ability to start school ready for students. Teachers currently require school-time hours on Wednesdays for planning and the District used most of September for a staggered ramp up. This is unsustainable.

Last July, Scarsdale entered into an unusual one-year contract with the STA. With the teacher contract available for re-negotiation and the budget cycle begun, the Board has an opportunity to consider our needs anew. They can look at funding more planning time for teachers that won't impact instructional time, like over the summer, when faculty can collaborate and share the challenges and successes of the previous three semesters. The faculty may need time to adjust subject learning that spirals from grade to grade and to discuss impacts to socio-emotional development, with coordination across grades.

Basically, the questions are: how will Scarsdale be ready to meet each child where they are and is there support among taxpayers for investment into school planning work? I encourage the Board to reach out to parents now to understand priorities, and help the administration align community expectations with available resources. Scarsdale commissioned a report from an outside consultant who conducted focus groups and took a survey. Though it was a tight scope, there are some high-level suggestions for improvements, particularly around transparency and communications. How is the report being addressed and are focus groups needed again?

Even with significant stresses on our schools right now, I hope the District will focus forward as well. We all have fatigue but infused with hope, honest reckonings might inspire understanding, buy-in, and positive outcomes for our children attending this leading school system.
High Levels of Lead Detected in Some School District Sinks
Details

Written by

Joanne Wallenstein

Hits: 1598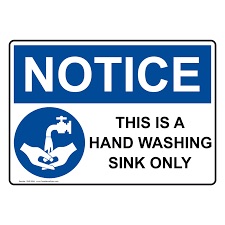 Water testing done in October 2020 at the Scarsdale Schools reveals that lead levels are too high in some outlets at all the schools, requiring lead filters or signage warning against drinking the water.
The NYS Department of Health requires that action be taken when the lead levels are above 15 parts per billion, which translates to 15 micrograms per liter. At Scarsdale Middle School, where legionella bacteria was found in the water in September, water in 25 outlets was found to exceed acceptable levels, with one sink measuring 528 ppb, 35 times the acceptable level. Sinks in the Cooper House, Butler House, Popham House and Fountain House lunchrooms all tested too high, signaling that this water was not acceptable for cooking and cleaning. In one sink in the Butler Cafeteria, the level was measured at 88.7.
The prolonged closure of schools due to COVID increased the risk to the water system. In September, legionella bacteria was found in the water at Quaker Ridge School and the middle school. After the legionella finding in September, the district installed UV/lead water bottle filling stations in the school and all of these have safe drinking water.
In response to the most recent lead test results, outlets with lead levels above the action level were removed from service, except sinks for handwashing. On those sinks, signage is posted to warn against drinking the water. All sinks, other than bathroom sinks, will have a lead filter installed. You can see the report on the Middle School here:
At the high school ten outlets with excessive lead were located, including a sink in Room 288 with a reading of 6,880. Again, lead filters were installed in some sinks and signage was installed in bathroom sinks warning against drinking the water.
At the elementary schools, 3 sinks measured high at Edgewood, (one at 675), 5 at Fox Meadow, 3 at Heathcote, 2 at Quaker Ridge and 6 outlets at Greenacres, which recently underwent a complete renovation. However, the water pipes were not replaced in the old portion of the school. See the reports here: So what's the upshot? Should parents be concerned?
Dr. Darlene LeFrancois Haber, a Scarsdale resident and a physician with expertise in internal medicine at Montefiore Hospital said, "In terms of your question regarding safe and acceptable lead levels in water, the answer is discordant. In terms of the Scarsdale school levels, clearly there are some very elevated concentrations of lead in the reported water sources, with the most concerning elevations coming from the Middle School lunchroom kitchen sink faucets, assuming that water is the only source consumed?
What is considered "safe", or per the EPA the "maximum contaminant level goal (MCLG)", for lead in drinking water is zero. These non-enforceable health goals are based on health risks and were set in response to the Safe Drinking Water Act of 1974 which required the EPA to determine the level of contaminants in drinking water at which no adverse health effects are likely to occur with an adequate margin of safety. EPA has set this level based on the best available science which shows there is no safe level of exposure to lead. Lead is a toxic metal that can be harmful to human health even at low exposure levels. Lead is persistent, and it can bioaccumulate in the body over time.
According to the EPA lead can enter drinking water when plumbing materials that contain lead corrode, especially where the water has high acidity or low mineral content that corrodes pipes and fixtures.
In contrast to the MCLG, in terms of what levels are "actionable", the EPA action level for lead in water is 15 parts per billion (ppb) although this is not a health-based standard but one that is based upon data for the feasibility to achieve the level. The American Academy of Pediatrics states that this number should be much lower and recommends 1 ppb in schools. The EPA is in the process of reviewing and revising the Lead and Copper Rule (a treatment technique regulation requiring water systems to control the corrosivity of water); however, it is unknown when, or if, a completion date can be anticipated.
EPA estimates that drinking water can make up 20 percent or more of a person's total exposure to lead. Exposure to lead in drinking water above 15 ppb (the Guideline for Canadian Drinking Water Quality maximum acceptable concentration for lead is 10 ppb) can result in delays in physical and mental development, along with slight deficits in attention span and learning abilities. Children ages six and under are at the greatest risk because the physical and behavioral effects of lead occur at lower exposure levels in children than in adults and because they are at higher risk of exposure from contaminated water due to the large volume of water they consume relative to their body size.
Fortunately human skin does not absorb lead in water so washing in contaminated water should be safe. In children, low levels of exposure have been linked to damage to the central nervous system, yielding forgetfulness, lower IQs, inattention and learning disabilities, peripheral nervous system impairments causing weakness and decreased dexterity, shorter stature, impaired hearing, and impaired formation and function of blood cells causing anemia and altered immune system function. There is a future risk of osteoporosis in exposed children.
Scarsdale school test results revealed water samples at the Middle School with levels 35-fold greater than the EPA's action level of 15 ppb, at the High School 450-fold, and at Greenacres Elementary 15-fold higher than this standard. Of these schools, of particular concern to me is the Middle School kitchen sink taps in the Cooper, Butler, Popham, and Fountain lunchrooms, where (I imagine) the water may have been consumed.
If any parent is concerned regarding their child's exposure to lead, I suggest they notify their pediatrician and have their child tested."
Attorney Thomas P. Giuffra is a Greenacres resident and a partner at Rheingold Giuffra Ruffo and Plotkin LLLP who specializes in lead litigtaion and medical malpractice. He agreed with Dr. Haber explaining, "The EPA has set drinking water standards in which anything exceeding 15 ppb constitutes an action level. An action level is the level for enforcement. Any finding in excess of 15 ppb would be a violation of EPA guidelines. Lead is particularly harmful to younger children as they have developing brains and lead is particularly harmful to children. The risk to adults is significantly less. Lead poisoning is defined as a blood lead level of 5 mcg/dl in a child. While it has been determined that no lead level is free of risk, a level below 5 mcg/dl is considered acceptable.

Lead in drinking water is different than lead based paint for obvious reasons, it must be intentionally put into the body as opposed to lead dust that can be ingested simply by breathing. Lead in drinking water can be controlled much more easily by simply taking the source out of service or installing filters to remove lead from the water. Water is delivered lead free in our area. But many older structures still have lead pipes and lead soldered plumbing. When travelling through these types of plumbing systems, lead can be absorbed by water.
Lead solder was not banned until 1988, so there are many buildings that have plumbing systems containing lead.

In reviewing the reports for Greenacres, it is very clear that there are significant issues with the two bathroom sinks which have levels of 217ppb and 134ppb. They are located in areas where the ingestion of water cannot be controlled like in a classroom. Those sinks should be taken out of service immediately as the levels are very high and filters should be installed.

The bigger problem that I see is in the middle school. Many of the kitchen faucets have very high lead levels. This is concerning because if food and utensils are prepared using this water, they can become contaminated by lead and ingested. Obviously, this could potentially be harmful. However, middle school students are less at risk to the dangers of lead than elementary age children. However, I do wonder why lunchroom faucets were not tested before now, particularly if they are being utilized for food preparation. The obvious first locations to inspect would be those areas which have the highest risk of ingestion such as water fountains and sinks utilized for food preparation.

The District has properly removed non-conforming sinks, with the exception of bathroom sinks, from service until a lead filter is installed. This partially solves the problem. However, I do not agree with the proposal to not install filters on those sinks located in bathrooms and simply relying on a sign telling kids that the water is not for drinking. A sign is not an adequate solution, particularly in schools that have very young children in its population.
In dealing with lead hazards, rule one is to eliminate the risk of exposure. The only way to safely eliminate the risk of ingestion of lead is to put a filter on every non-conforming sink."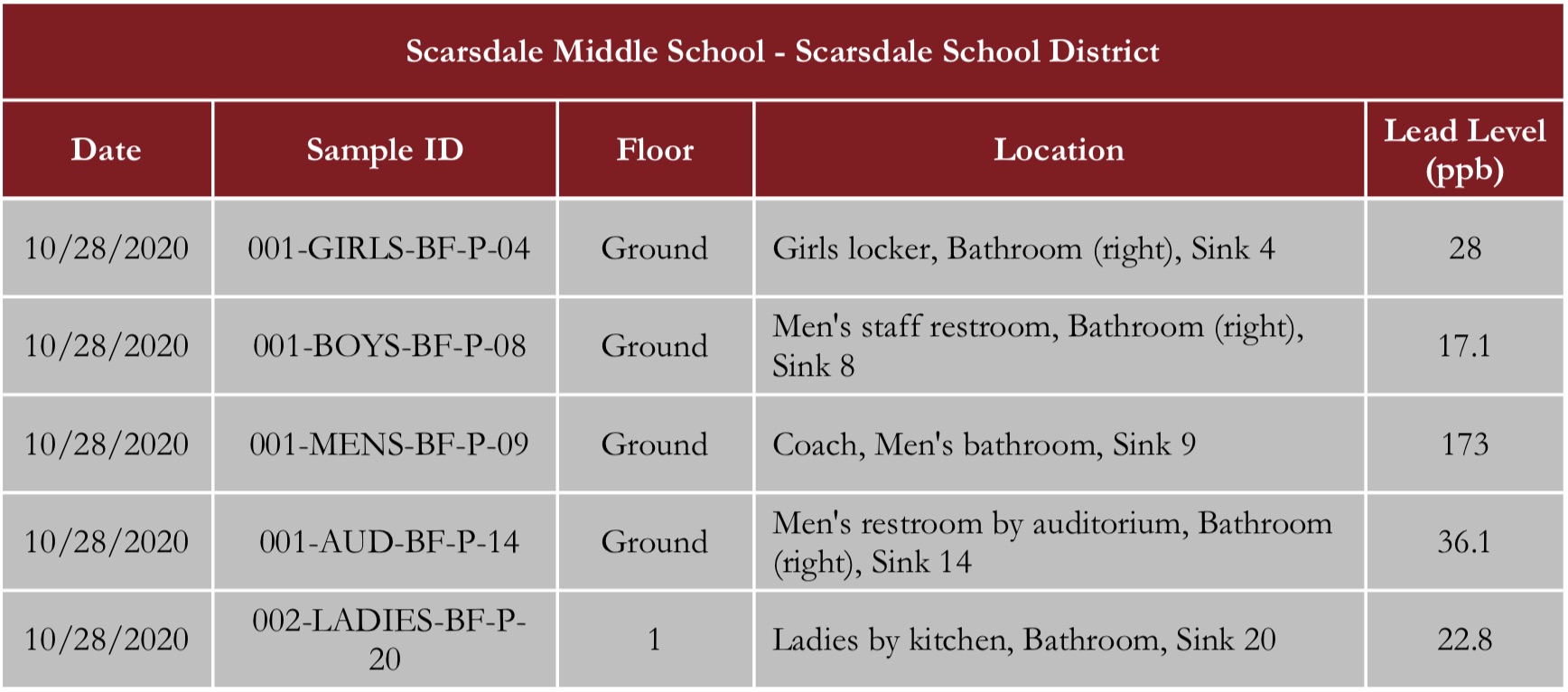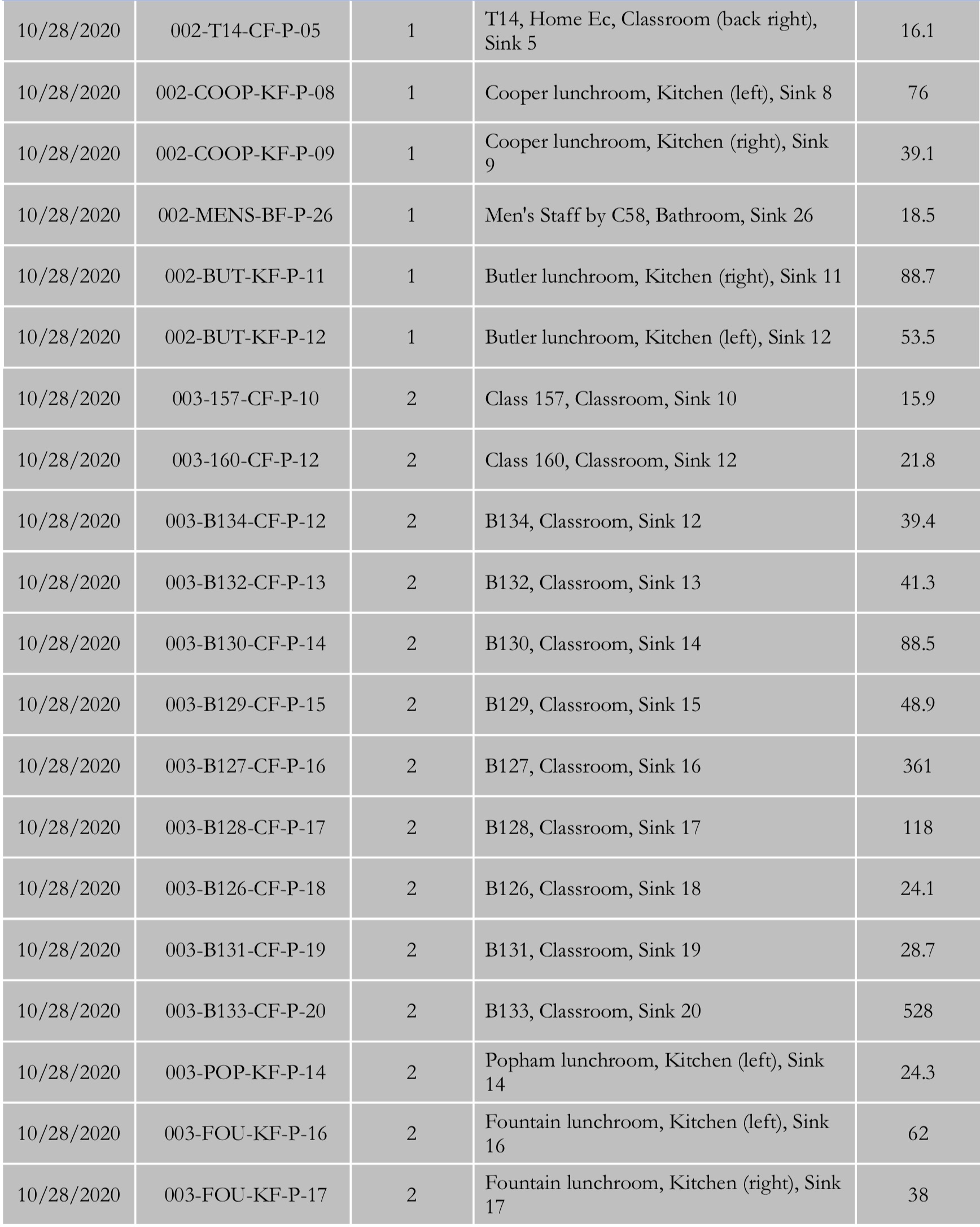 Lead levels in water sources at Scarsdale Middle School
Vote By Mail for the School Board Nominating Committee
Details

Written by

Joanne Wallenstein

Hits: 1727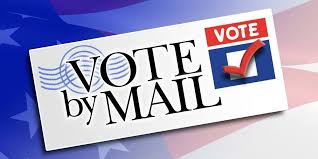 Candidates To Run For The 2021 SBNC Election Year

The 2021 School Board Nominating Committee (SBNC) election will take place on Tuesday, January 12, 2021. For the safety of our community during the COVID-19 pandemic, this election will take place by mail-in ballot only. Ballots are available two ways:
● by download from the SBNC website (https://scarsdalesbnc.com/), or
● a hard copy ballot may be picked up at Scarsdale Village Hall or the Scarsdale Public Library (54 Olmsted Road) when open.
Residents who are unable to access a ballot by either of these methods may contact the SBNC Administrative Committee Election Chair, Kathy Gray, by email at kgrayclapp@aol.com for assistance.

Any resident of the School District may vote who is (i) a US citizen; (ii) 18 years of age or older; and (iii) a resident of the School District for 30 days prior to the election. Completed mail-in ballots must be sent by mail to: SBNC Election Chair, PO Box 172H, Scarsdale, NY 10583. Ballots must be received in the SBNC PO Box at the Golden Horseshoe post office no later than 4:00 PM on Tuesday, January 12, 2021. For more information about the SBNC, please visit https://scarsdalesbnc.com/.
Listed below are the candidates from each neighborhood along with their biographies.
EDGEWOOD

ALAN MEIZLIK: 262 Nelson Road
Length of Residence: 12 years
Occupation: Sales Executive Leader, Janssen, a Division of Johnson & Johnson
Education: Temple University (MBA, Healthcare Administration); State University of New York at Buffalo (BA, Health and Human Services); Scarsdale High School
Children's ages: 14, 12
Civic Activities: Supported Edgewood Fairs for over 8 years; Wrestling support coach (2014-2018); Little League baseball/softball coach (2012-2019); Tour De Cure Team Leader / diabetes fundraiser (2012, 2011, 2010, 2009, 2008, 2007); Board member, Country Club Ridge Residential complex (2003-2004); Big Brother program in New York City (2001/2002); Helped 9/11 rescue effort by cooking meals at Ground Zero (September 2001)
VALERIE PHILLIPS: 267 Madison Road
Occupation: Attorney and Legal Recruiter
Education: Cornell Law School (J.D. with concentration in advocacy); Brown University (AB with honors)
Length of Residence: 7 years
Children's ages: 12, 9
Civic Activities: Scarsdale Buddies Initiative – Co-Founder (August 2020 – present); Scarsdale Middle School PTA – Volunteer (2019 – present), House Parent (Fall 2020 – present); Girl Scout Troop 273 – Parent Volunteer (2015 – present), Co-Troop Leader (2019 - present); Junior League of Central Westchester – Member (2014 – present), Board of Directors (2016-2020), President (2019-2020), Advisor (2020 - present); Edgewood PTA – Member (2013 – present), Class Parent and Co-Chair of numerous committees (2014 - present); New York Blood Center – Blood Donor (2016 – present)
CHRISTINE WESTON: 26 Taunton Road
Length of Residence: 10 years
Occupation: Stay-at-Home Parent
Education: Bank Street College of Education (MA, Elementary Education and Literacy); Vassar College (BA, Psychology)
Children's ages: 12, 9
Civic Activities: Member of Crane Berkley neighborhood board, serving as Secretary and Vice President (2010-present); SMS House parent (2020-2021); Compact Committee to help plan Edgewood Centennial events (2018-2019); Chair, Edgewood Fair (2017); Secretary, Edgewood PTA (2014-2016); Edgewood Class parent: 2013-2020

FOX MEADOW

ZACHARY Z. ALTSCHULER: 17 Hampton Road
Occupation: Investment Management
Education: Columbia University (JD/MBA); Yale University (B.A.)
Length of Residence: 4 years
Children's ages: 9, 7, 7
Civic Activities: FM Rec Basketball Chair (2019)

LAUREN KITAIN: 11 Butler Road
Occupation: Stay-at-Home Parent (2014-Present); Technical Recruiter at Google (2004-2014);
Education: Cornell University (BS, Industrial & Labor Relations); Scarsdale High School
Length of Residence: 28 years (1984-2004, 2012-Present)
Children's ages: 6, 3
Civic Activities: Fox Meadow Class Parent (2019-2021); Fox Meadow Community Service Committee (2020-Present)
HEATHER MALLOW: 49 Brite Avenue
Occupation: Currently Stay-at-Home Parent; Associate Director, Bear Stearns (1997-2003); Speechwriter, MetLife (1995-1997); Defense Contractor/Speechwriter, JIL Information Systems (1993-1995)
Education: George Washington University (M.A., International Affairs); Brown University (A.B., Political Science)
Length of Residence: 9 years
Children's ages: 18, 14
Civic Activities: Volunteer, SHS College and Career Center (2016-present); Co-Chair, SMS Pizza Lunch Committee (2017-2018); Co-Chair, Fox Meadow Pizza Lunch Committee (2012-2017); Vice President, Fox Meadow Executive Board (2014-2015); Co-Chair, Fox Meadow Walking School Bus (2012-2014); Other committees at Fox Meadow Elementary School: Class Rep, Tour Guide, Colonial Fair, School Play, Fifth Grade Activities

GREENACRES

DAVID FENIGSTEIN: 6 Brayton Road
Occupation: Vice President Data Governance - Fidelity Investments
Education: Syracuse University (BA, Economics)
Length of Residence: 15 years
Children's ages: 14, 13
Civic Activities: Scarsdale Forum Member (2012-Present); Greenacres Rec Basketball Coach (2015-2017)
KATHY STAHLER: 9 Eton Road
Occupation: Currently self-employed; formerly employed in advertising industry (20 years)
Education: University of Pennsylvania (BA, double major in History and Sociology); Riverdale Country School
Length of Residence: 11 years
Children's ages: 11, 9
Civic Activities: Greenacres PTA Exec. Board, Communications Chair (2016-present); Middle School Sports Swap Liaison (2020); Greenacres Book Fair Chair (2020); Greenacres Play Chair (2019); Greenacres PTA Nominating Committee (2019)
JENNIFER D. TEIGMAN: 26 Rugby Lane
Occupation: Special Education Attorney at Law Offices of Neal H. Rosenberg
Education: Syracuse College of Law (J.D.), Drexel University (M.S., Biomedical Science); Muhlenberg College (B.S., Biology and Computer Science)
Length of Residence: 8 years
Children's ages: 6, 4
Civic Activities: PTO Co-Chair, Temple Israel Center's Preschool (2017-2019)

HEATHCOTE

LAUREN HAMMER BRESLOW: 11 Richbell Road
Occupation: Attorney & Nonprofit Executive
Education: Harvard Law School (JD); Harvard School of Public Health (MPH); Harvard College (BA)
Length of Residence: 7 years
Children's ages: 14, 11
Civic Activities: Pro Bono Attorney, Legal Services of Hudson Valley, Housing Unit; Pro Bono Attorney, Promise of Justice Initiative, Jim Crow Juries Project; Care Call Volunteer, Westchester Jewish Community Services; Foundation Representative, Damon Runyon-Sohn Pediatric Cancer Research Award; Former Board Member, Advocates for Children of New York

JENNIFER GOLDFARB: 44 Colby Lane
Occupation: Real Estate Broker, Compass Real Estate
Education: Yeshiva University Cardozo Law School (JD); Emory University (BBA);
Scarsdale High School
Length of Residence: 11 years
Children's ages: 12, 10, 8, 4
Civic Activities: Co-President, Murray Hill Middle Heathcote Neighborhood Association; Member of Heathcote PTA; Member, Heathcote PTA Nominating Committee; Member, JLL Task Force, Westchester Reform Temple

QUAKER RIDGE

JONATHAN CHASSIN: 18 Magnolia Road
Occupation: Investment Banking
Education: University of Rochester (Dual BA, Economics and Political Science); City Honors School, Buffalo NY (International Baccalaureate Graduate, Full IB Program)
Length of Residence: 2 years
Children's ages: 10, 6
Civic Activities: U. of Rochester New York New Leaders Regional Cabinet (2016-Present); U. of Rochester George Eastman Circle (2011-Present); U. of Rochester Fraternity and Sorority Alumnae Council (2008-15); Member of AIPAC, the Commercial Real Estate Finance Council and Mortgage Bankers Association
STEPHANIE ISRAEL: 64 Stratton Road
Occupation: Chief People Officer and General Counsel, CrossBorder Solutions (software co.)
Education: Benjamin Cardozo School of Law (JD); New York University (BA)
Length of Residence: 12 years
Children's ages: 12, 11
Civic Activities: House Parent, Scarsdale Middle School; Class Parent, Quaker Ridge (multiple years and classes); Spirit Committee Lead, Quaker Ridge (multiple years); Class Parent, Little School (multiple years and classes)
STACEY STRAUSS: 85 Penn Road
Occupation: Sales, Wealth Management
Education: Cornell University (BS, Biometry and Statistics)
Length of Residence: 4 years
Children's ages: 9, 7, 4
Civic Activities: West Quaker Ridge Neighborhood Association, Treasurer; Quaker Ridge PTA Nominating Committee (2019-2020); Quaker Ridge PTA Volunteer (Book Fair; Learning to Look); Scarsdale Forum Member; Cornell University, Alumni Fundraising Effort
MAURI ZEMACHSON: 7 Harvest Drive
Occupation: Program Director the Chotin Foundation/ Professional Organizer
Education: New York University (M.A.); Syracuse University (B.S.)
Length of Residence: 8 years
Children's ages: 15, 13, 11
Civic Activities: Chair of the Board, Scarsdale Women's Campaign - UJA (2017 – Present); Member, National Young Leaders Cabinet - JFNA (2015-Present); Women in Leadership Council – BBYO (Present); Run the West Quaker Ridge/Heathcote Private Bus for QRS/SMS (2016-present); Member, Quaker Ridge Compact Committee (2015/16 and 2017/18)
About the School Board Nominating Committee (SBNC)

The School Board Nominating Committee (SBNC) is a committee of citizens elected from across the Village for the purpose of nominating candidates to fill vacancies on the Scarsdale Board of Education. Members are elected from each of the five elementary school districts to serve a term of three years on the Nominating Committee and two additional years on the Administrative Committee.
The Administrative Committee would like to encourage all Scarsdale residents to support the SBNC by voting in local elections, considering a candidacy, and making a contribution. The SBNC Administrative Committee runs the annual SBNC elections financed entirely by community support. Any contribution is greatly appreciated.
● Contributions may be made via PayPal online at https://scarsdalesbnc.com/please-donate/
● Checks may be made payable to the SBNC Administrative Committee and mailed to P.O. BOX 172H, SCARSDALE, NY 10583
SBNC Continuing Members

Edgewood: David Benderson, Amy Schiff (Term Ends 2021); Cecilia Anon-Kowalski, Prem Itharat (Term Ends 2022)
Fox Meadow: Laura Gelblum, Seema Jaggi (Term Ends 2021); Swapna Kanekar, Jonathan Lemle (Term Ends 2022)
Greenacres: Jennifer Fischer, Xue Su (Term Ends 2021); Deborah Jeanne Skolnik, Cindy S. Yau (Term Ends 2022)
Heathcote: "Laura" Ying Liu, Chris Marks (Term Ends 2021); Curtis Parker, "Claire" Yin Yang (Term Ends 2022)
Quaker Ridge: Ekta Sahni (Term Ends 2021); Susi D'ambra Coplan, Purnima Srivastava (Term Ends 2022)
2020/2021 SBNC Administrative Members

Sarah E. Bell (SNAP Representative); Ruth Berkowitz, Election Vice Chair (EW); Felicia Block, Resolution Chair (EW); Colleen Brown (QR); Todd Cohen, Resolution Vice Chair (GA); Jordan Copeland (EW); Randi Culang (SNAP Representative); Timothy Dunne (EW); Kathleen Gray, Election Chair (GA); Nikki Hahn, SBNC Chair (QR); Kerry Hayes, SBNC Vice Chair (HE); Brian Hirsch (SNAP Representative); Tao (Jennifer) Hong (FM); Marisa Jackson (QR); Stacey Kaufman, Treasurer (QR); Amy Lewis (GA); Jing Li (HE); Emmanouil (Manos) Makrakis (HE); Elizabeth Massey (EW)

For additional information, please contact Kathy Gray, SBNC Election Chair, at kgrayclapp@aol.com.
COVID Update: Positive Rate Continues to Rise in Westchester
Details

Written by

Joanne Wallenstein

Hits: 3437

Chart courtesy of the Scarsdale SchoolsIt's getting more difficult each day to track what's open, what's closed and how you should adapt. As the number of cases rises, new restrictions have been put in place in an effort to reverse these disturbing trends.

Here's an update from Monday November 23, 2020 of local information to keep in mind.

Infection Rate

County Executive George Latimer said we are seeing "a continuing and serious rise in infections." As of Monday 11-23 there were 4,808 active cases in the county in comparison to 3,515 last week. On Sunday November 22, the infection rate rose to 5% for the county with 421 positive cases. Last week the positive rate fluctuated between 3.8% and 4.2%. 168 are in the hospital with COVID as compared to 138 last week and the number of deaths from COVID in Westchester has reached 1,500.
As of November 23, the county map showed 36 active cases in Scarsdale, an all time high.
Yellow and Orange Zones
As a consequence of these rising rates of infection, the state has designated five communities in Westchester as "yellow zones," and one as "orange."
These zones include part or all of:

-New Rochelle
-Ossining
-Peekskill
-Tarrytown-Sleepy Hollow
-Yonkers
-Port Chester and part of Rye Brook was designated an orange zone.
County Executive George Latimer assured the public that these communities have not been shut down and there are no travel restrictions. Latimer said, "it is not like going from East Berlin to West Berlin."
Instead restrictions have been implemented to curb the spread of the virus. The county is conducting calls with officials and business leaders in each of those zones to discuss testing, the distribution of PPE, messaging and communications. The county has already delivered some PPE to these zones and will continue to assist.
Take a look at the chart at top to see what restrictions apply in yellow, orange and red zones.
National Guard at Area Airports
In other news, Governor Cuomo has called on the National Guard to appear at New York airports to help collect forms from inbound passengers. These forms indicate that passengers have recently tested negative for COVID before entering the state. See the County Executive's daily report here: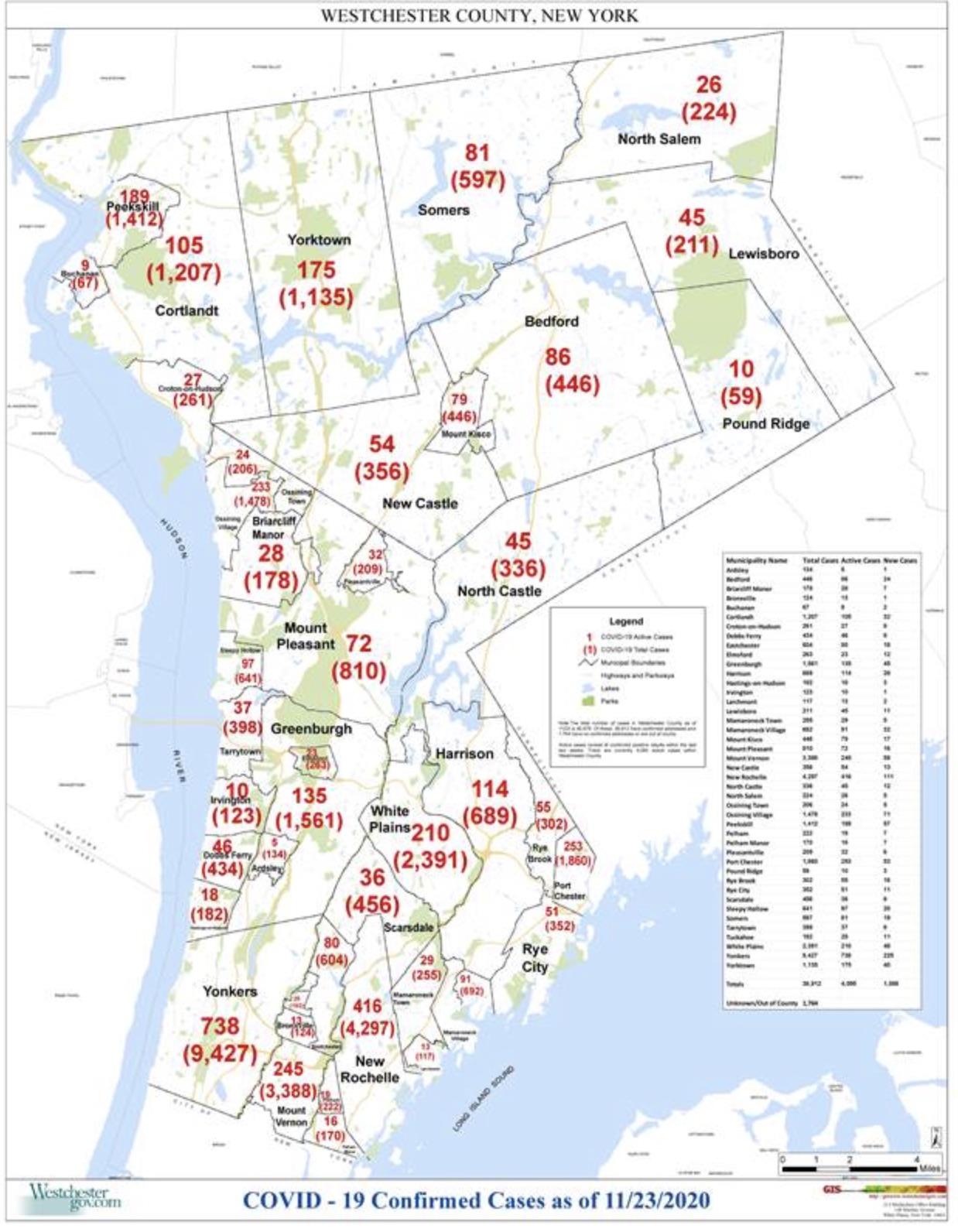 SHS Girls Soccer Final on Vimeo
The Scarsdale Girls Varsity A Soccer Team will play in the regional final today and you can watch online. Scarsdale will host the Section 1 Regional Championship Final Girls' Soccer Game, featuring the Scarsdale Raiders vs. Rye High School. The game will be broadcast at 4:30 PM at the following link: https://vimeo.com/event/464943/embed

In compliance with NYS Department of Health, and Section One Rules, only two spectators per home athlete are allowed. All others will be turned away.
Scarsdale Village Hall is Closed
Village Hall will be closed until December 1 due to a positive diagnosis and contact tracing. Staff members are maintaining precautionary self-quarantines at home while continuing to provide needed services remotely by phone and email. In-person services are not available from the Water Billing Department, Village Clerk's Office, or Village Treasurer's Office until the end of November. Business in these departments is being conducted remotely by phone and email, as listed below, until the offices are reopened:
• Water Department: 914.722.1138, water@scarsdale.com
• Village Clerk's Office: 914.722.1175, clerk@scarsdale.com
• Village Treasurer's Office: 914.722.1170, treasurer@scarsdale.com
Schools: Positive cases at Edgewood, Greenacres and Heathcote Elementary Schools
The district advised of two positive cases among staff members at Heathcote School on Thursday November 19 and another case of a staff member at Greenacres School on Sunday November 22. Heathcote School went all virtual on Friday November 20 but was able to reopen on Monday November 23. Greenacres didn't miss a beat and was open for hybrid learning on Monday November 23 after the district followed their Confirmed Case Protocol. On Monday November 23, another positive staffer was identified at Edgewood Elementary School, however in person learning will continue on Tuesday November 24.