Maroon and White Kicks Off Spring Season
Tuesday, 12 April 2022 09:07
Last Updated: Tuesday, 12 April 2022 09:07
Published: Tuesday, 12 April 2022 09:07
Daniel Love
Hits: 486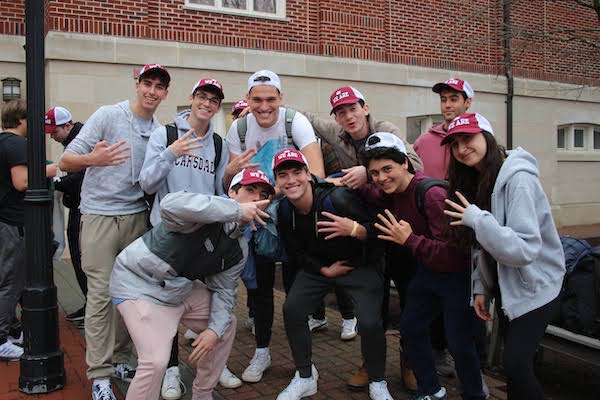 Despite the rain, hundreds of Scarsdale High School student-athletes came out on Wednesday, April 6th to show their Raider spirit. Maroon and White kicked off the spring season with music, complimentary baseball hats and snacks. Athletes from the golf, lacrosse, baseball, tennis, softball, frisbee, crew, flag football and track teams also enjoyed free sandwiches from Giannoni's. Additionally, to help get the school community decked out in Scarsdale swag, Maroon and White set up a pop up shop for Raider merchandise.
According to Riley Iasiello, a junior on the Girls Varsity Lacrosse team, "Having a great organization such as Maroon and White helps to promote a positive and spirited atmosphere for Scarsdale athletics. Having parents bring sandwiches from local businesses brings in support and pride that can boost the morale not just for our teams but for the school environment as a whole."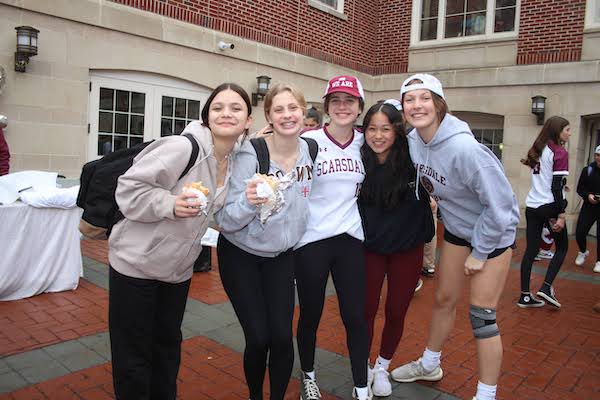 Maroon and White plans to hold other events during the season for athletes to promote Raider Pride throughout the Scarsdale community.