Former Mayor Jane Veron Appointed to SBA Committee
Thursday, 14 September 2023 09:04
Last Updated: Thursday, 14 September 2023 10:04
Published: Thursday, 14 September 2023 09:04
Joanne Wallenstein
Hits: 475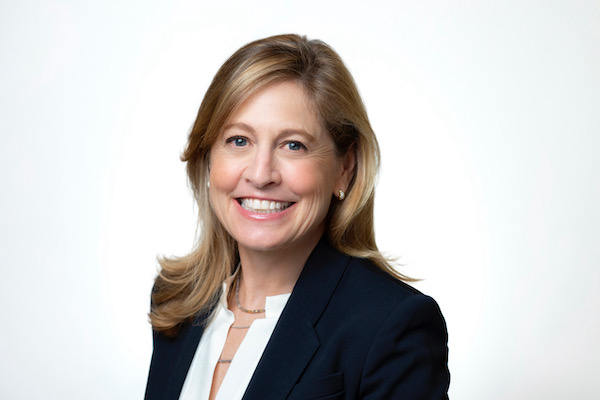 Former Mayor of Scarsdale Jane Veron joins a new federal committee aimed at fostering the success of small businesses across the United States. The new Investment Capital Advisory Committee (ICAC) is now part of the U.S. Small Business Administration (SBA), the leading advocate for America's 33 million small businesses. This committee will play a crucial role in enhancing access to investment capital for small businesses and startups across the nation.
Isabella Casillas Guzman, head of the SBA, appointed Jane Veron to the 14-member ICAC. Veron is the CEO and co-founder of The Acceleration Project (TAP), a nonprofit organization dedicated to empowering under-resourced small business owners and accelerating their success. TAP is creating a more equitable and inclusive economy by providing advisory services to under-resourced small business owners across the country. Since co-founding TAP in 2012, Veron has grown the organization to nearly 200 consultants who serve thousands of small business owners annually. TAP's areas of expertise include finance, operations, strategy, marketing and support throughout the entire capital lifecycle.
In addition to her leadership of TAP, Veron's commitment to public service led her to serve as Mayor of Scarsdale, New York from March 2021 to March 2023. She is the President of EJA Industries, a holding company for middle market private equity investments. Previously, Veron worked in strategy and marketing at Bain & Company and American Express.

In announcing the formation of the new committee, Isabella Casillas Guzman wrote: "The launch of SBA's inaugural Investment Capital Advisory Committee with its distinguished membership will serve as a critical resource to the Biden-Harris Administration as we strengthen our policies and programs to foster a more inclusive investment ecosystem," said Administrator Guzman. "ICAC's insights and recommendations will help the SBA expand access to investment capital, increase public awareness of SBA resources, and identify and fill capital gaps facing small businesses and the fund managers seeking to support them."

"I'm honored to serve on the ICAC and am committed to furthering the committee's goals," Jane Veron remarked. "At TAP, we believe in the power of collaboration and innovation to drive change. I look forward to working with my fellow committee members to advance the interests of small businesses and startups across the nation."
The ICAC, composed of diverse experts with extensive backgrounds in the U.S. private investment industry, is dedicated to advancing the mission of promoting, expanding, and fortifying the ecosystem of private funds that finance U.S. small businesses and startups. By doing so, it aims to facilitate funding opportunities for entrepreneurs and small business owners in traditionally underserved communities, thereby contributing to a more inclusive and equitable economic landscape.