Police Report: Housekeeper Accused of Stealing Items Worth More than $1,000 and a Broken Water Main in Greenacres
Thursday, 05 January 2023 08:32
Last Updated: Friday, 13 January 2023 08:35
Published: Thursday, 05 January 2023 08:32
Traci Dutton Ludwig
Hits: 1175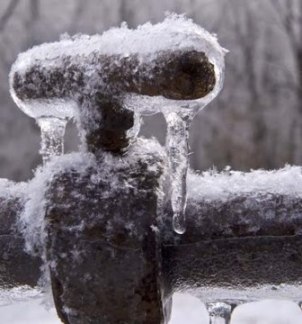 Stolen: On Dec. 27, a Richbell Road resident accused a housekeeper of stealing items from the household in the past. The valued of the reported stolen items totaled more than $1,000.

Yonkers police asked for assistance in locating a stolen car that was pinging a location address near Carstensen Road Dec. 27. Police searched for the car but were unable to find it.

On Dec. 27, police pursued a car that pinged with a stolen license plate, as the car passed a police car with an activated license plate reader at Heathcote Road and Palmer Avenue Dec. 27. Police pursued the car into New Rochelle, where it fled in the direction of the Hutchinson River Parkway.
Identity theft and fraud
On Dec. 27, the Village of Scarsdale received a fraudulent change of direct deposit request from someone posing as a Village employee.

On Dec. 27, a Secor Road resident reported she issued and mailed a check from a public mailbox, but it was never received by the intended payee. She learned that the check had been stolen, altered and fraudulently cashed for $2,355.10.

On Dec. 27, a Spier Road resident reported that she identified fraudulent charges from the Stub Hub ticket platform on her credit card.

A Lockwood Road resident reported unauthorized charges on her Citibank debit card Dec. 28.
Cyber attack
A Crossway resident reported he was the victim of a ransom-ware attack on his computer server, which he uses for personal and business use, and he wanted to document the incident for insurance purposes Dec. 30. According to the resident, the ransom-ware caused the resident to not be able to access some files, and as a result, his IT technician paid $2,500 to the ransom-ware perpetrator.
Assistance
On Dec. 27, police collected a pile of newspapers from a Morris Lane porch and placed them at the front door mailbox, as a safety precaution.

On Dec. 29, police collected a pile of newspapers from a Secor Road porch and placed them at the front door mailbox, as a safety precaution.
Suspicious
An unknown person wearing a mask and gloves was observed walking around a Carstensen Road property via a doorbell camera Dec. 29. Upon investigation, police determined that the person worked for a pest control company. The homeowner confirmed that she had hired pest control services. She said she would confirm employee activity with the company.

An employee said she arrived at a Broadmoor Road house, at which she works, and noticed a man in the area taking photos of the house. It was reported at 1:51 a.m., Jan. 1.
Cars and roadways
On Dec. 27, a tree fell on wires at Murray Hill and Cooper roads. Police notified the highway department and Con Edison.
Patrol reset a traffic light that was flashing at the intersection of Post and Sherbrooke roads Dec. 27.
The highway and water departments were notified about a water condition on Fairview Court Dec. 27. Firefighters and police traced the water to a burst water pipe in a Fairview Road house. They cut power and water to the house and advised the homeowners, who were out of the country.

A car's axle snapped and became disabled, with its front wheels pointed in opposite directions, at Post and Edgewood roads Dec. 27.

Police called a tow for the car to be moved.

Police notified Verizon about fallen wires on Black Birch Lane Dec. 28 and 29.

A water leak on Brewster Road was reported the water and highway departments Dec. 28.

Police moved a fallen tree limb off of Bypass Jan. 1.

On Jan. 1, police informed a house employee of parking restrictions on Secor Road.
Animals
Police contacted New Rochelle Humane Society about a loose dog found without a leash or collar at Post Road and Wayside Lane Dec. 28.

On Jan. 1, police removed a dead cat from Post and Dickel roads. It appeared to be a stray.
Village code
On Dec. 31, a caller complained of construction work occurring outside of designated hours on Saxon Woods Road Dec. 31. Police notified workers of Village code, and the workers stopped the job to wait for permitted hours.
Lost and found
A Park Road resident found air pods on his property and brought them to police, as they did not belong to him or his family Dec. 27.

On Dec. 28, an Ogden Road woman reported losing two license plates.

On Dec. 29, a Lawrence Road resident reported losing two license plates.
Firefighters
On Dec. 26, firefighters turned off water to two broken pipes in a Myrtledale Road house. They informed the resident.

Firefighters assisted the water department and residents with problems caused by a broken water main at Franklin Road and Penn Blvd Dec. 26.

Firefighters shut water and power to lessen damage from a broken water pipe in a kitchen ceiling in a Colvin Road house Dec. 26.

On Dec. 26, water was leaking through ceilings on the first floor and basement of a Colvin Road house. Firefighters shut down the water supply and shut appliances at risk.

A range cooktop igniter was sparking in a Sage Terrace house Dec. 27. Firefighters shut down gas and power to the range and stood by for Con Edison.

On Dec. 27, firefighters shut water and power to a Fairview Road house experiencing a leak from broken water pipes.

On Dec. 28, a water supply link to a basement toilet in an Overhill Road house broke. Firefighters shut off water to the house and helped to drain collected floodwater. They shut electrical power to submerged appliances.

On Dec. 31, firefighters and police helped a Russian-speaking house sitter gain access to the house she was watching on Oneida Road, after she accidentally locked herself outside.

On Dec. 29, firefighters helped emergency medical technicians get inside a Tompkins Road house to help a person in distress.

On Dec. 29, firefighters stood by for Con Edison at the site of a gas leak at a barbecue grill at a Cooper Road house.

Water was shut down at Colvin Road and Greenacres Avenue to mitigate a flooding condition caused by a broken water main that was affecting residents' properties and garages Dec. 31. Assistance included pumping water out of the flooded area to prevent it from overflowing into basement windows.

An oven fire was contained in the oven and self extinguished in a Canterbury Road house Dec. 31.

Firefighters shut gas to a malfunctioning water heater in a Stratton Road house Dec. 31.

This report covering police and fire department activity covering Dec. 26 – Jan. 1 has been compiled from official information.
This police report is sponsored by Scarsdale Security who does more than just security. Contact them about remote video for your home or business. Call 914-722-2200 or visit their website.