Police Report: Stolen Cars Recovered. Shoplifter Nabs Shirts and a Dog Bite in Greenacres
Details

Written by

Traci Dutton Ludwig

Hits: 144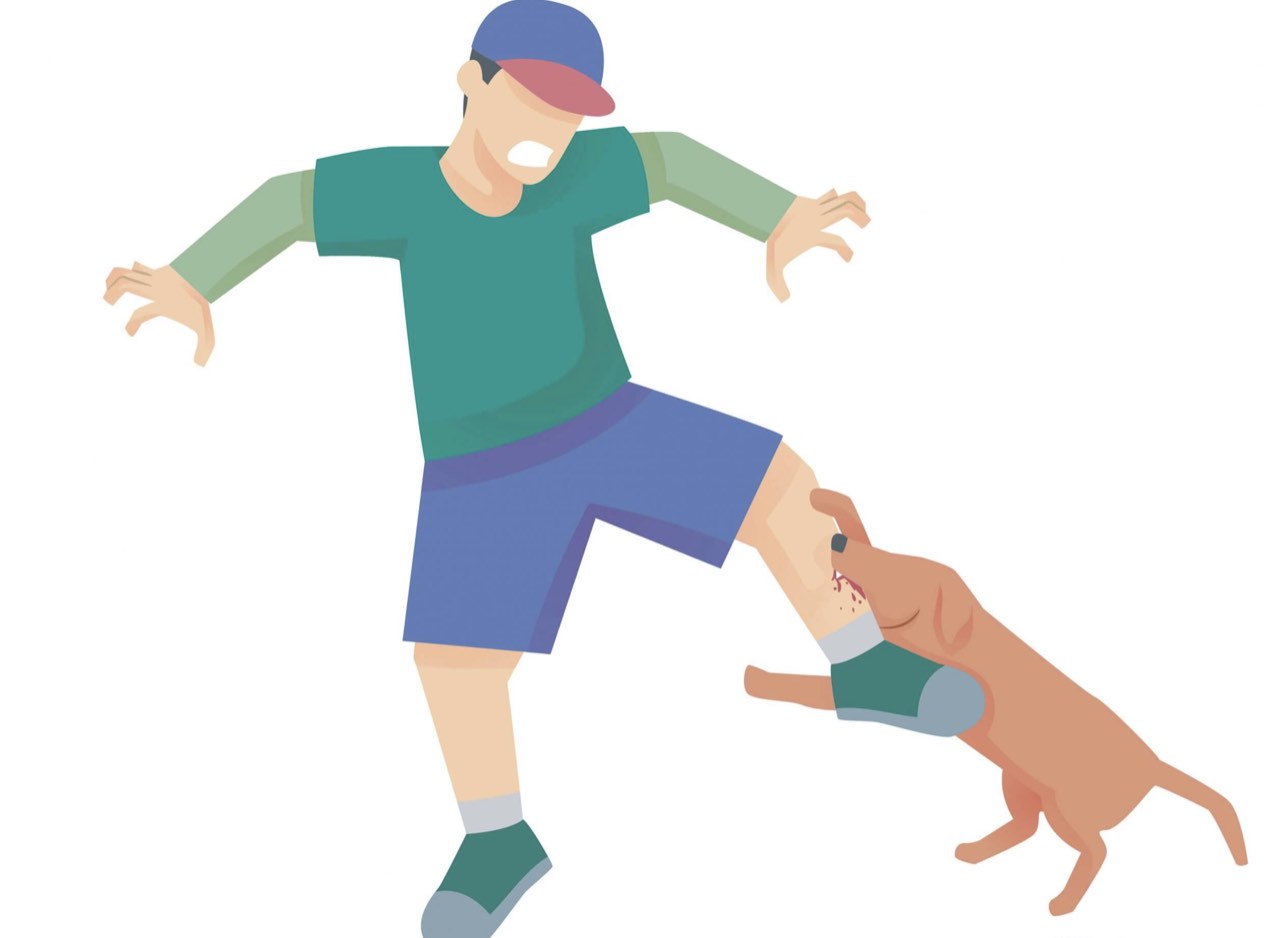 Stolen cars: On April 27, an abandoned 2006 Toyota found on Ridgecrest West was determined to have been reported as previously stolen from the Bronx. Police contacted NYPD.
On April 28, a Fox Meadow Road man reported a 2020 Nissan Altima rental car had been stolen from his driveway the previous night. At 6:30 a.m., April 29, police received a call from an observer who reported that a car was running in Freightway garage. Police discovered it was the same car that had been reported stolen the day before. It was returned to the Fox Meadow Road man.
Shoplifting
The owner of a Spencer Place store reported that a white girl with dark brown hair, approximately 15 years of age, stole two shirts valued at over $100 from her store. The girl allegedly took the shirts in the dressing room. When the girl left, the owner found the tags belonging to the shirts in the dressing room, and the shirts were not there.
Stolen mail
On April 29, a Colvin Road caller reported that a person seemed to have stolen tax documents out of a letter that had been delivered to her address. Police examined the envelope in question, which arrived empty. It showed no damage or force. Police deduced it had been improperly sealed.
Unemployment claims
This week, five residents filed reports that fraudulent unemployment claims had been filed in their names.
Emails
A Popham Road human resources manager reported receiving alarming work emails and a voicemail April 29. He asked for the incident to be documented.
Social media
A Franklin Road resident reported that several of her social media accounts had been hacked May 1. Police advised her that no crime was involved in these instances and advised her about options to solve the problem.
Sewage
An odor of sewage was coming from an East Parkway bathroom drain April 27. Highway Department workers poured a bottle of cleaning fluid into the drain to help resolve the odor. Police will monitor it.
Help
Police called a taxi for a pedestrian who was "lost" and trying to get to White Plains after midnight April 29.
Cars and roadways
On April 26, a caller reported that he drove his vehicle into an excavation ditch while trying to leave a parking lot at Popham and Autenreith roads. The excavation company had just parked its backhoe and had not yet placed a crossbar in cones to block the exit. While the caller was attempting to leave, excavation employees attempted to stop him using hand signals, but the caller did not realize their meaning. Employees managed to push the caller's vehicle from the trench.
Police informed highway department workers to pick up dead two animals - from Mamaroneck Road and Rectory Lane April 27.
People sitting in a parked car on Brewster Road at 3:15 a.m., April 17, told police they had stopped to talk April 27. They left the area without incident.
Police attempted to contact the owner of an improperly parked car at East Parkway and Christie Place April 30. They marked tires in case the car was abandoned and had to be removed.
On May 2, police assisted a driver with a flat tire on Post Road.
One car was repossessed in the Village this week.
Animals
On April 27, a loose brown and white dog was reported at Rock Creek Lane and Vernon Road. It was gone when police arrived.
A resident reported that a possibly lost dog, from a flier, was seen on Heathcote Road and Morris Lane April 27. It was gone when police arrived.
On April 30, a loose black and white dog was reported at Post Road. It was gone when police arrived.
A Ring camera showed a man and a woman near the property of a Harcourt Road resident April 30. The couple appeared to be looking in bushes and calling a name, possibly looking for a missing animal.
Neighbors complained of loud noises coming from roosters on Brewster Road May 2. The matter was referred to the Village attorney for follow-up.
A dead rabbit was reported to be on Stonehouse Road May 2. Police went to the scene and did not see any animals.
Dog bite
On April 29, a man reported he had been bitten by a dog while walking on Huntington Avenue to the Hartsdale train station. The dog's owner was described as a woman with a multicolored dress. Her dog was unleashed and allegedly confronted the man and bit his leg, causing him to fall to the ground. This resulted in superficial lacerations to the man's knees and redness in his hands. He said the bite did not break the skin. He said he asked the owner if the dog had rabies, and the owner said it did not have rabies and then left the scene. He notified his doctor and refused further medical attention.
Village code
On April 28, workers were working after hours at a Deerfield Lane construction site. Police gave them a warning about the late hour of their work.
Police dispersed noisy kids from Fox Meadow School grounds May 1.
Police asked a Carthage Road resident to move a small gathering with friends inside because neighbors complained of noise May 1.
Residents on Weaver Street complained about music coming from a party at a work site in the area May 2. The site was in the jurisdiction of New Rochelle. Police informed NRPD for follow-up.
Lost and found
A passerby found a wallet at Berkeley and Claremont roads April 27. It contained a Social Security card, IDs from the Dominican Republic and debit cards. The wallet and its contents were vouchered for safekeeping.
A person found a Honda key fob on Brite Avenue and gave it to police May 1.
Firefighters
On April 27, firefighters assisted as Con Edison checked houses near a natural gas leak on Montrose Road.
On April 28, a Nelson Road homeowner reported a smoke odor and a flickering light fixture. Firefighters determined the fixture had overheated wiring. They removed the fixture, isolated the wiring and confirmed no extension to the surrounding area. Firefighters advised the homeowner to call an electrician to replace the fixture.
On April 29, firefighters assisted at a "small structure fire with heavy smoke" related to a light fixture in a Greenville attic.
On May 2, firefighters assisted with a bicycle accident on the Bronx River Parkway. The injured cyclist was transported by SVAC.
This report covering police and fire department activity from April 26 – May 2 has been compiled from official information.

This police report is sponsored by Scarsdale Security who does more than just security. Contact them about remote video for your home or business. Call 914-722-2200 or visit their website.
Drug Bust in Mount Vernon Seizes Drugs and Fentanyl Worth Millions Plus More from the Scarsdale Police
Details

Written by

Joanne Wallenstein

Hits: 754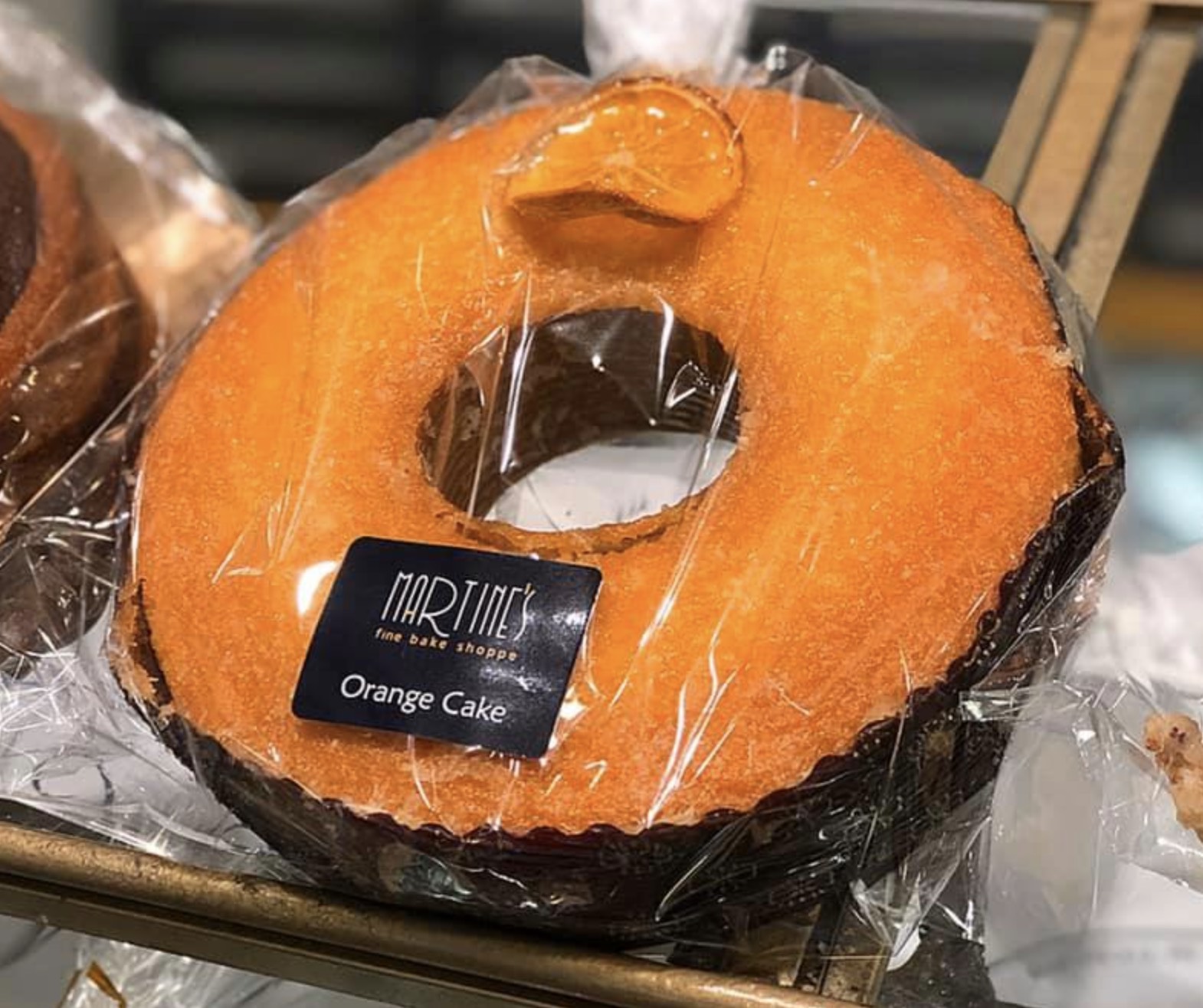 Several million dollars' worth of opiates and other narcotics, including what is alleged to be fentanyl, was seized last week in Mount Vernon following a joint investigation by the U.S. Drug Enforcement Administration's (DEA) New York Drug Enforcement Task Force (NYDETF), New Jersey State Police and the Westchester District Attorney's Office, according to DA Miriam E. Rocah.
Approximately 25,000 pills alleged to be fentanyl, many marked "M30," and an estimated 38 kilograms of alleged narcotics including heroin, cocaine, and fentanyl were found packaged and ready for sale in an apartment in Mount Vernon. In a contemporaneous search warrant executed at a residence in Yonkers, an estimated $35,000 in cash was seized. The substances have been sent to the DEA's Northeast Regional Laboratory for analysis.
An individual was arrested in New Jersey, by New Jersey State Police, in connection with the seized narcotics and was charged in Mount Vernon with two counts of Criminal Possession of a Controlled Substance in the First Degree, pending extradition to Westchester.
DA Rocah said: "Drug overdoses and overdose deaths are plaguing Westchester and our region. We are committed to doing everything we can to get drugs off of our streets and out of our communities and to help fight opiate addiction. We are grateful for the hard work of the New York Drug Enforcement Task Force – including the DEA, NYPD and New York State Police – and the New Jersey State Police for helping us in this effort."
DEA Special Agent in Charge Ray Donovan said: "Two milligrams of fentanyl can cause death, and taking this large amount of fentanyl out of distribution has saved lives. This seizure is indicative of how traffickers are making street drugs highly potent and highly addictive by adding fentanyl. This is a warning that local traffickers vary methods of distribution, some selling only fentanyl and some selling mixtures of fentanyl and other drugs. Therefore, drug users beware, what you may think is one drug, is really laced with something more powerful and deadly."
New York State Police Acting Superintendent Kevin P. Bruen said: "The relentless work and collaborative efforts of law enforcement at all levels has resulted in the seizure of millions of dollars in deadly drugs and the removal of a dangerous criminal who threatened the safety and security of our neighborhoods. We have zero tolerance for those who sell these deadly, illegal drugs. Together, we will continue to aggressively target and eliminate these operations and work to stop the distribution of these deadly substances and the drug-related violence on our streets."
New Jersey State Police Superintendent Colonel Patrick J. Callahan said: "The amount of lethal narcotics seized in this investigation is staggering. There is no doubt that this investigation saved lives, prevented addiction, and made our communities safer. Large-scale operations of this magnitude are a testament to the effectiveness of multiagency collaborations, which require complex coordination of personnel and a willingness to share information and intelligence at every level. We remain committed to working alongside our law enforcement partners to disrupt the flow of these deadly narcotics into our communities."
The NYDETF comprises personnel from the DEA, New York City Police Department (NYPD) and New York State Police (NYSP). The search warrants for the Mount Vernon and Yonkers locations were executed by the NYSP and NYPD with assistance from the DEA. NYSP K-9 Liam also assisted.

Scarsdale Police Report
Arrested for Stealing an Orange Cake
Police made an arrest on an active investigation April 20. According to the arrest report, Dennis A. Schulte, 80, of New Rochelle was arrested on charges of petit larceny after he was allegedly observed stealing a $14 orange cake from an East Parkway bakery. He was released on his own recognizance with an appearance ticket for Scarsdale Village Justice Court.
Stolen Mercedes Benz
An unlocked 2002 Mercedes, with the keys inside, was stolen from a Ridgecrest West driveway during the overnight period of April 24-25.
Stolen
A bicycle was reported to have been stolen from a Fox Meadow garage April 22. It was described as a blue and gray specialized Sirrus X 4.0 model, valued at $1,500.
A Bradley Road woman reported that an Amazon package containing a $784 HP Pavilion laptop computer was stolen from her property April 24. According to the delivery information, the computer was delivered to the house on April 21, and an unknown person signed for the delivery.
Assault
On April 20, a caller reported that an intoxicated man punched someone in the face on Garth Road. The victim was still on scene, but the suspect left. The victim said the assault had been predicated by a verbal argument over the fact that the suspect had been smoking a cigarette. The victim, who had been punched in the face with a closed fist, declined medical attention.
Attempted burglary
On April 24, a Brite Avenue man reported someone attempted to break into his house because he saw pry marks on a $1,000 steel door and doorframe. Investigation showed that the marks – and the attempted burglary – occurred some time ago, approximately more than six months ago.
Stones
A Griffen Avenue resident reported that an elderly woman stole loose driveway stones from the front perimeter of her property April 22. She said the stones had already been loosened by Con Edison work and the stones were lying by the front of her property awaiting the return of Con Edison to reinstall them. The resident confronted the woman and asked her to stop putting the stones in her trunk. A minor verbal dispute ensued and the woman left. The resident was not able to determine neither the total number of stones taken nor their value. The resident gave the license plate of the woman to police, who were able to track down her name and contact information. Police called the woman. She said she started to take the stones because she believed they had been placed outdoors at the curb for trash pickup. She said she had only taken one stone when the resident confronted her. At that time, she placed the one stone back that she had taken and left the scene without any stones. She was advised to avoid going onto the resident's property in the future.
Scam
A Nelson Road woman reported she was the victim of an Internet scam and lost $4,470 April 24. The woman said she thought the scammer was involved in a legitimate hiring process and therefore sent him payment as requested through social payment services. Once she realized the process was not legitimate, she requested her money back, but the scammer did not comply.
Pfishing
On April 19, a Chesterfield Road resident reported an email demanding $5,809 in Bitcoins; otherwise, the sender of the email threatened to release compromising video of the resident. The resident recognized the email as a pfishing scam and did not send any funds. The resident also said she covers her webcam and microphone and she was not worried that any compromising videos had been obtained. The email sender did know one of the resident's passwords; so the resident changed the password.
Mischief
A caller reported multiple cars were vandalized on Brite Avenue April 24. Police examined the cars and noticed that a small amount of white substance, like salad dressing, had been dribbled on the cars. Police contacted the owners of the cars.
Fraudulent unemployment claims
This week, nine residents reported that fraudulent unemployment claims were filed in their names.
Assistance
A resident called police at 9 a.m., April 19, to say she was worried about being home alone. Police then spoke with a home health aide who said she was providing constant supervision of the resident. Offers of medical aid were declined.
Suspicious
On April 19, a resident at Heathcote Road and Morris Lane reported that a person was watching her – crouched down in bushes, wearing a blue medical mask, a dark hat, sunglasses and a burgundy sweatshirt. Police canvassed the area and informed New Rochelle police about the incident, but the person was gone when police arrived to check.
Civil matters
A Broadmoor Road man reported he had a verbal argument with a contractor April 23. He claimed the contractor was "straddling his property" with a backhoe while performing work at a neighboring construction site. He felt that the manner of doing the work might damage his property. Following a verbal exchange, the man said the contractor was "upset" and made comments to another worker about the man. The man said he was also upset and wanted to document the incident.
On April 24, a Donellan Road woman reported that an estranged friend, who recently moved from her residence, has been calling and texting the woman and alleging that the woman has one of the friend's bags. The estranged friend has threatened to make false claims to damage the woman's career. Police advised the woman to block the estranged friend's phone number to eliminate contact.
Accidents
A caller reported a hit-and-run accident on Ogden Road at 8:20 a.m., April 21. The caller said she was turning right from Brewster Road onto Ogden when a car struck the driver's side of her car and did not stop. At 4 p.m. that day, police received a call from the other driver who also wanted to report the accident. The driver said he did not know he was supposed to do in the case of an accident, and that is why he did not stop or report it earlier. Police left a message for the first driver in order to connect both parties and facilitate the exchange of information.
A witness observed a car crash into a utility pole at Bansom and Myrtledale roads and leave the scene April 24. After the accident, it appeared that the passenger and driver changed seats, the witness said.
Cars and roadways
Police advised a pedestrian to walk on the sidewalk and not on the roadway on Weaver Street April 19.
Police helped a driver change a flat tire on Heathcote Road April 20.
Police notified Verizon about low-hanging wires on Heathcote Road April 22.
Police placed a cone on a dislodged catch basin at Griffen Avenue and Weaver Street April 22.
Police picked up debris from Post Road and disposed of it to clear the roadway April 23.
A traffic light went out at Heathcote Road and Palmer Avenue April 24. Police placed five temporary stop signs and two barricades at the intersection and notified repair personnel.
A total of three car accidents were officially reported in the Village this week. However, police responded to other minor accidents for which the drivers did not request formal reports.
Animals
A Butler Road resident reported a possibly inured, young rabbit in his driveway April 20. When police got close to the animal, it hopped away.
A caller reported seeing either a possibly sick raccoon or coyote at Lincoln Road and Crossway April 24. Police went to the described location and did not see any animals.
A resident noticed two loose dogs on Carthage Road and returned them to their owner April 24.
Village code
On April 21, neighbors complained about "loud music" being played at an outdoor construction site in the vicinity of Church Lane and Crane Road. Police went to the scene and noted the music was barely audible over other neighborhood noise, such as power tools and landscaping equipment.
A film crew with a large flood light on Claremont Road was told to halt filming until the production company could obtain a proper permit from Village Hall April 23.
Banging was reported coming from the high school parking lot at 4 a.m., April 24. Police went to the lot and found two Con Edison trucks there with lights on. No banging was heard.
A Kensington Road woman reported that a neighbor was playing loud music, and the woman's husband was unable to work because of the disturbance April 24. Police spoke with the resident, and the music was lowered.
A caller complained about loud music coming from Freightway Road April 24. Police went to the scene and observed a live band playing inside a tent. Police did not feel the noise was unreasonable but advised the event organizer of the complaint.
Lost and found
On April 19, a Carman Road resident reported losing her diamond and platinum wedding ring at Chase Road Park.
A Crawford Lane resident found a credit card in his property and gave it to police April 19. Police contacted the card owner who said he had already cancelled the card.
On April 20, a Berkeley Road woman reported losing two license plates. Police provided her with the appropriate paperwork.
A passerby student found a Huawei brand cell phone near the tennis courts on Mamaroneck Road and gave it to police April 20. Police attempted to identify the owner, but the contact information was in Mandarin.
A set of Volvo car keys was found at the intersection of Bell and Tunstall roads April 24. Police vouchered them for safekeeping.
Firefighters
On April 20, firefighters responded to a reported burning odor at a Huntington Road house. A resident advised he heard a "pop" followed by light smoke in the kitchen. The range, an adjacent GFI outlet and a microwave had no power. Firefighters traced the odor to the range control board and tested the range in another GFI outlet. The outlet immediately tripped the breaker. Firefighters shut the gas and unplugged the electrical connections to the range. Firefighters then turned back on the breaker to the GFI and microwave, which held. Firefighters advised the resident to call for service because of the malfunctioning range.
On April 23, burnt toast in a commercial toaster set off a false alarm at a snack bar at the Alternative School.
On April 23, firefighters stood by for Con Edison at the site of an arcing wire at Post and Fenimore roads.
On April 24, firefighters assisted at a three-car accident on the Hutchinson River Parkway.
On April 25, firefighters advised a Carthage Road resident to call a service technician about a humming sound coming from the refrigerator.
This report covering police and fire department activity from April 19-25 has been compiled from official information.

This police report is sponsored by Scarsdale Security who does more than just security. Contact them about remote video for your home or business. Call 914-722-2200 or visit their website.
Police Report: Burglars Steal $420,000 in Jewelry, Watches and Cash from Brittany Close House
Details

Written by

Traci Dutton Ludwig

Hits: 882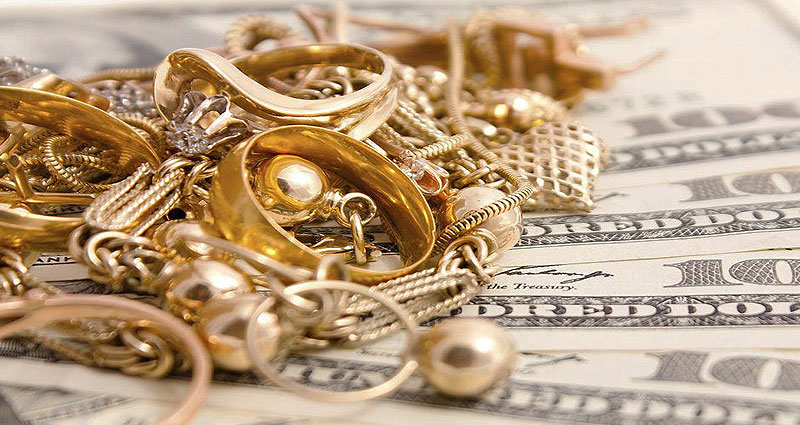 On April 10, a Brittany Close woman reported some expensive items were stolen from her house sometime while she was not home between the hours of 5 p.m. to 7:30 p.m., April 9. She only noticed the burglary when she went upstairs to the master bedroom around 10:30 p.m. At that time, she noticed a broken window and the bedroom in disarray. She contacted her husband and a family friend who could act as a translator, as there was a language barrier. Police arrived on scene and checked the house to make sure the perpetrator was no longer there. Investigation showed that the perpetrator accessed a second-floor balcony and ripped a screen from the window. The master bedroom, closet, office and master bathroom all showed signs of criminal activity, as drawers were open and contents were scattered around the room. Jewelry and watches valued at $400,000 and cash totaling approximately $20,000 had been removed from the house. Police are investigating,
Stolen
Three metal "No Dogs Allowed" signs, recently posted by the Parks and Recreation Department, were reported stolen from Oakstwain Park, on Oakstwain Road, April 7. The signs were valued at $600 combined.
A red Schwinn men's mountain bike was reportedly stolen from outside a Scarsdale Avenue business April 7. The bike belonged to a 15-year-old boy. His mother was notified of the theft and responded to the scene to pick up her son and drive him home.
Unemployment scams
This week, 14 residents reported someone opened a fraudulent unemployment claim in their name.
Unwanted communication
A Madison Road woman alleged she was threatened by a prior acquaintance over Facebook Messenger April 7. The woman said she had recently moved back to Scarsdale after living in Massachusetts. The person harassing her was the girlfriend of a man whom she met through a friend and who started communicating with her. The girlfriend's communications did not rise to the level of a threat, according to police who were familiar with the Messenger messages. The woman asked police to document the matter, and police advised her to cease all communication with the girlfriend.
Neighbors
On April 5, a Fayette Road resident reported a verbal confrontation, involving two neighbors over the property line. Police managed to mediate the disagreement and advised the neighbors to stay away from each other.

A Post Road woman reported having a problem with a housemate April 5. The house counselor mediated the disagreement and advised the neighbors to stay away from each other.
Suspicious
A Bradford Road man reported a 40-year-old white or Hispanic male knocked on his door, asking for the man's wife but refusing to inform the man about the matter April 8. The male left the property after "pacing back and forth nervously," according to the man.
A Dolma Road man reported someone possibly attempted to steal boxes of wine that had been delivered to his front porch April 9. The suspect, observed approaching the man's front door by a neighbor, was described as a black man wearing a black hooded sweatshirt and driving a dark-colored sedan.
Broken equipment
A man called to say his mini Bobcat excavator stopped working because of a fuel line malfunction on Cayuga Road April 9. The man put caution tape around it and said he would return on Monday to repair it. Police said if the Bobcat did not resume working, it would have to be towed.
Help
Police checked the welfare of a Black Birch Lane woman after her worried daughter could not reach her April 9. All was in good order.
Police accompanied a telecommunications technician into a Post Road server room to address an overheating component in the building April 11.
Road rage
A driver called police because a man driving a car in front of her on Mamaroneck Road, at Griffen Avenue, got out of his car, approached her window and initiated a verbal argument April 10. She said she did not engage in the argument, rolled up her window and left.
Civil matter
On April 11, a Post Road resident reported he purchased a digital download code for a video game on X-Box One and instead received an already-activated code on March 1. The cost was $17. He needed a police report to receive a refund.
Cars and roadways
On April 5, police stood by while a group of 15-20 dirt bikes and ATVs travelled through the Village on Post Road.
Police assisted New Rochelle police with an accident on Weaver Street April 6.

A pedestrian reported that an older white man driving a motorcycle almost struck him with the motorcycle on Depot Place April 6.

Police were called to investigate a report of a woman in parked car near Potter field, with her two kids playing in the park and allegedly "handing out stuff to people" when they approach her car April 7. The caller said this has been going on for four days. Police went to investigate and saw the woman and her children playing in the park. The car was parked in a no parking zone; so police issued a verbal warning.

Patrol asked a landscaper to move his truck because it was blocking a Mamaroneck Road traffic lane.
Police replaced a dislodged manhole cover on Brewster Road April 9.
A caller said 20 youths were riding bikes on Bypass April 10. They were gone when police arrived.
People sitting in a parked car on Bradford Road after 1 a.m., April 11, said they were having a conversation before heading home for the night.
A witness saw an Amazon delivery truck back out of a Taunton Road driveway and struck a light pole, breaking it in half, April 11. The witness photographed the vehicle and its license plate, Amazon refused to provide any information about the driver and his or her insurance.
Dog
On April 9, a caller found a lost dog at Dickel and Post roads and took it to a vet to see if it had a chip for identification purposes. It did not. It also did not have a collar. New Rochelle Humane Society picked up the dog.
Village code
Police dispersed teens from Butler woods, Bradford Road and Fox Meadow School grounds after dark April 9.
Noise coming from a Deerfield Lane house was the result of an argument between a teen resident and her boyfriend at 2:45 a.m., April 10.
Lost and found
On April 7, an Oak Lane woman reported some of her jewelry was missing from her jewelry case.
A Stratton Road woman discovered a 12-inch specialty knife in her bushes while walking on her property April 7. She asked her landscaper if the tool belonged to him, and he said it did not belong to him.
On April 9, a black bicycle was found at Oxford and Park roads. Police found the owner and returned the bike.
Man Who Entered Schools is Charged:
A Mount Vernon man who unlawfully entered school buildings in communities across Westchester and in some instances stole items was arraigned in County Court on multiple charges this week. Donald Mack Bennett, 61, is charged with seven counts of Burglary in the 3rd Degree, six counts of Grand Larceny in the 4th Degree and two counts of Petit Larceny, in connection with incidents in 2020 and 2021. The incidents took place at Immaculate Heart of Mary School in Scarsdale, Waverly School in Eastchester, Masters School in Dobbs Ferry and Mercy College in Irvington. Bennett was taken into custody on March 4 and remains in the Westchester County Jail.

The incidents involving Bennett were investigated by the Dobbs Ferry, Eastchester, Irvington, New Rochelle and Scarsdale Police Departments.
Firefighters
On April 5, firefighters received a report of a Brookby Road house on fire, with workers on scene. Responding firefighters found some stone workers using a torch to heat up new stone patio panels at the rear patio sliding door. Firefighters removed trim and siding and found a small area of charring on the wood structure and trim. They used almost three gallons of water to knock down the remainder of the burning material on the inside and outside of the area. They used a thermal imaging camera to check for extension, and fortunately, none was found. No mechanical ventilation was required. Firefighters advised the resident of the matter, and he will be following up with contractors.
Firefighters assisted with a car accident on Fox Meadow Road April 6. Arriving on scene, firefighters found two SUVs on the front lawn of a house. Scarsdale Volunteer Ambulance Corps evaluated one driver for injuries. Both cars were removed by tow.
On April 8, firefighters assisted a Birchall Drive homeowner with an oven that was not turning on. They checked the oven and found a malfunction with the oven igniter. The homeowner was advised to contact an appliance repairman.
Firefighters and police removed a broken antenna from a Garth Road building after it was observed to be hanging over the edge of the building April 8
On April 11, a Stratton Road gas stove was not shutting off. Upon arrival, firefighters also found elevated gas readings on their meters. They shut gas to burner and ventilated the house with a fan while standing by for Con Edison.
On April 11, firefighters stood by for Con Edison at the site of a sparking wire near a tree on Wildwood and Corell roads.
This report covering police and fire department activity from April 5- 11 has been compiled from official information.

This police report is sponsored by Scarsdale Security who does more than just security. Contact them about remote video for your home or business. Call 914-722-2200 or visit their website.
Police: Shoplifter Caught, Man Assaulted by Known Assailant, Catalytic Convertors Stolen
Details

Written by

Traci Dutton Ludwig

Hits: 596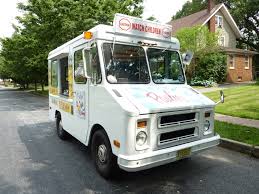 Shoplifting suspect arrested: On April 12, a person reportedly shoplifted 56 Ensure nutrition shakes, valued at $95 combined, from the CVS store on Popham Road. He was described as a man wearing green hoodie and a backpack. Police responded to the scene and canvassed the area for the suspect. The suspect was located in the parking lot of Freightway Garage, with the stolen goods and another man. The manager of the CVS came over and confirmed the suspect was the person he had seen shoplifting inside his store. The suspect was identified as Steve Wasembeck, 19, of the Bronx. He was taken to headquarters and arrested for petit larceny. He was released on his own recognizance and issued an appearance ticket for Scarsdale Village Justice Court.
Assault
An altercation involving assault at the Olmsted Road pond was reported at 12:15 p.m., April 12, via a 911 call made by a witness. The victim – a19-year-old white man – reported he was pepper sprayed and assaulted. He claimed he did not know his assailant's name and was "uncooperative" while being questioned. The only information he could provide was that the assailant was a 19-year-old man, with brown hair and wearing a black sweatshirt. Scarsdale Volunteer Ambulance Corps took the victim to White Plains Hospital for treatment of his injuries. Later, investigation revealed that the attack was not random, and the victim, who suffered minor injuries, knew the assailant. Police are investigating.
Criminal mischief, stolen parts
On April 16, a man reported the exhaust pipe of his 2002 Ford Econoline van was cut without his permission while the van was parked on Ramsey Road. Later in the day, the man additionally added that some parts of the van had been stolen. These included a $2,500 catalytic converter, which had to have been cut out of the exhaust system using power tools. Later, it was discovered that another Econoline van– from 2014, belonging to the man's brother-in-law and parked on Ramsey Road – also had been damaged. Its $500 catalytic convertor had also been cut out. Additional damage pipes were caused in both vans. These damaged totaled around $1,000. Police are following up.
Car break-in
On April 17, a Wildwood Road woman reported items including a $200 black down vest, a $200 Burberry makeup case and approximately $10 in coins had been stolen from her unlocked parked car sometime in the past.
Identity theft
On April 12, a Kent Road man learned that a fraudulent Progressive auto insurance policy had been opened in his name.
On April 13, A Bradford Road resident reported three fraudulent bank accounts had been opened in his name, including one with a fraudulent debit card from PNC bank.

On April 16, a Graham Road woman reported that someone filed a fraudulent tax return in her name.
Declined credit cards
On April 16, a Chase Road business employee reported that a man attempted to use at least six different credit cards, and all of them were declined. She suspected that the cards might be fraudulent. The man was attempting to purchase a $34,000 watch. The employee described the man's behavior as "cagey." He left the store without buying anything.
Unemployment fraud
Seven residents reported being the victim of a fraudulent unemployment claim filed in their names this week.
Help
A man walking with a knee brace and cane, who was described as possibly disoriented, was observed urinating on the street at Kingston Road and Greenacres Avenue April 13. Police contacted the man's family. They said there was no need to be concerned for his welfare. The man declined assistance.
A Canterbury Road resident reported that Con Edison was at her house and shutting off her gas due to a leak April 14. Police went to the house and spoke with the resident and Con Edison. Police learned that Con Edison technicians had detected several leaks and had advised that the resident call a plumber for repairs. The gas service was shut off and tagged.
Work site
A caller reported an unattended work site on Penn Blvd. April 16. Police went to the scene and saw workers on the job. They were working in a deep hole and were not always visible from the street.
Cars and roadways
On April 12, a mail truck struck a parking meter while pulling into a parking space at Christie Place and Chase Road.
On April 12, a car slid off the road and got stuck on a rock at Bypass and Weaver Street. Police helped the drier maneuver her car off the rock and get back on the road.
The highway department was informed about a piece of a fallen telephone pole on Ewart Road April 13.
Police directed traffic around a disabled car on Popham Road and Scarsdale Avenue April 13.
Police asked drivers to move illegally parked cars from Leatherstocking Lane April 13.
A caller reported a Dunham Road resident had unregistered cars parked on his lawn April 13. The cars were on private property and legally parked. Police observed no violations.
Parked cars were blocking Brookfield Lane April 14. Police asked drivers to move the cars.
A car's license plate was coming up as stolen on the license plate reader of a patrol car April 14. Police spoke with the driver and realized the car was registered as a car dealership car. The manager at the dealership said they were unable to notify the driver that the car's registration was expiring soon because they lost paperwork. At that time, at the end of March, they informed Stamford police, and police erroneously noted that the license plate has been stolen. Police advised the driver of the situation and advised the dealership manager to clear up the matter with Stamford police.
Police asked the driver of an ice cream truck to move to a different location, so as not to interfere with traffic flow on Catherine Road April 14.
Highway workers secured a low-hanging wire on Birchall Drive, and police removed a fallen branch from Saxon Woods Road April 15.
Police notified utility providers abut fallen wires on Mamaroneck Road April 15.

On April 15, an Oxford Road man reported some confusion with the DMV regarding the surrender of some license plates.
Patrol taped up a loose wire on Hampton Road April 16.
Police helped a pedestrian to her destination on Palmer Avenue April 16.
Police placed two traffic cones in a large pothole on Black Birch Lane and Spier Road April 17.
A caller complained of a car idling on Park Road "for hours" April 18. Police spoke with the driver of the car. He said he was visiting his ill grandfather but would move the car into the driveway.
Ticket
A driver called police to say that he had received a parking ticket although he had paid the parking meter on Scarsdale Avenue April 15. He requested a police office to meet him on the avenue near his white Volvo. He was gone when police arrived. Later, a clerk from Village court requested assistance because the man had come to court and would not leave. Police spoke with him by phone and offered to send an officer to his house. He declined and said he would follow up with his lawyer.
Civil matter
A Cushman Road man said he was disputing some charges with a contractor for work that he did not approve and requested a police report for documentation purposes only April 17. The man said he received a charge of $4,362.80 for work performed on his HVAC unit from Dec. 2020 – Feb. 2021. He was disputing the charges with American Express and got the charges reversed. He wanted to have a police report in case of follow up with the HVAC company.
Dogs, coyotes
A loose dog, with a light coat, was observed running on Mamaroneck Road April 14. It was no longer there when police arrived.
A coyote was reported on Brite Avenue April 16.
A barking dog was reported on Rural Drive April 18. Police went to the area but did not hear any barking dogs.
Village code
A caller reported that a Mamaroneck Road resident was draining a large quantity of liquid onto the caller's property April 12. Police arrived and noticed a puddle with liquid draining down the driveway and into the street. Police spoke with the resident who said the liquid might be coming from an underground tank on his property. He was advised to have the matter professionally addressed.
A driver was parked on Depot Place playing loud music April 13. Police asked the driver to lo0wer the volume of the music.
A smoke detector in a large, locked dumpster on Johnson Road was making an audible sound April 16.
Lost and found
A Verizon employee found a driver's license on Crawford Lane and gave it to police April 13. Police identified the owner and returned the license to the person.
A debit card belonging to a Scarsdale resident was found on Fox Meadow Road April 14. Police returned the card to its owner.
A youth reported losing a black wallet and a NYS Learner's Permit somewhere on East Parkway April 17.
Firefighters
On April 14, firefighters assisted with a five-car accident involving one additional motorcyclist on the Hutchinson River Parkway. One car sustained airbag deployment, and the driver was complaining of abdominal pain. The motorcyclist was being evaluated by Scarsdale Volunteer Ambulance Corps.
On April 15, firefighters assisted with a two-car accident on the Hutchinson River Parkway.
A carbon monoxide alarm sounded in a Brewster Road house April 15. Firefighters checked the house, ventilated the space and advised the homeowner to service the boiler.
Steam was leaking from a malfunctioning boiler in a Murray Hill Road church April 15. Firefighters shut down the boiler and advised calling for service.
On April 17, firefighters assisted with a two-car accident on the Bronx River Parkway, at Crane Road.
This report covering police and fire department activity from April 12-18 has been compiled from official information.

This police report is sponsored by Scarsdale Security who does more than just security. Contact them about remote video for your home or business. Call 914-722-2200 or visit their website.
Police Report: Honda CRV Stolen from East Parkway, Erratic Easter Bunny
Details

Written by

Traci Dutton Ludwig

Hits: 627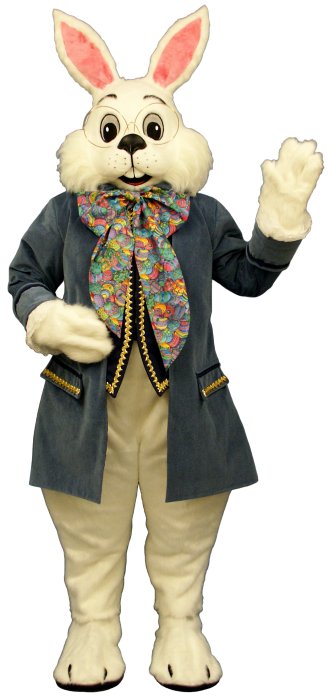 Stolen car: On March 30, a Hartsdale woman reported her $35,000 2020 Honda CRV had been stolen from the East Parkway commuter lot. She said she parked the car there around 8:50 a.m. She discovered it stolen around 5 p.m. She had both sets of car keys in her possession, and there was nothing of value inside the car.
Car break-in
On April 3, a Tunstall Road man reported that his car had been broken into the previous night. Nothing was stolen, and no damaged was observed.
Stolen sign
On March 30, a witness reported seeing two unknown individuals pull up to the intersection of Coralyn Road and Reynal Crossing and steal a stop sign. The theft allegedly occurred around 11:50 p.m. the previous night.
Identity theft
A Kensington Road resident reported someone opened a fraudulent PayPal account in her name and charged $1,900 of transactions through the account. The resident learned of the incident after being contacted in writing by collections agencies. A false address was used in association with the account.
On March 30, a Paddington Road man reported a fraudulent debit card account had been opened in his name and his wife's name.
Fraudulent unemployment claims
This week, nine residents reported that fraudulent unemployment claims were filed in their names.
On March 30, one Scarsdale resident reported a person arrested in Delray Beach, Florida, was found with a Key Bank unemployment benefits card in the Scarsdale resident's name. The unemployment claim was fraudulent.
Harassment
A Kingston Road man reported that a woman was filming him and cursing at home while he was on his owner property doing construction work with some laborers March 30. She was described as heavy set, African American, and wearing a white shirt, black pants and a beige jacket. She was gone when police arrived on scene.
Domestic dispute
A caller requested assistance because she and her husband were having a verbal dispute about a family friend spending the night at their house April 3. Patrol mediated the situation.
Handouts
A white man riding a bicycle on Garth Road was allegedly asking people for money March 29. Police went to the scene and saw the noted bicyclist riding into the jurisdiction of Eastchester.
Dolls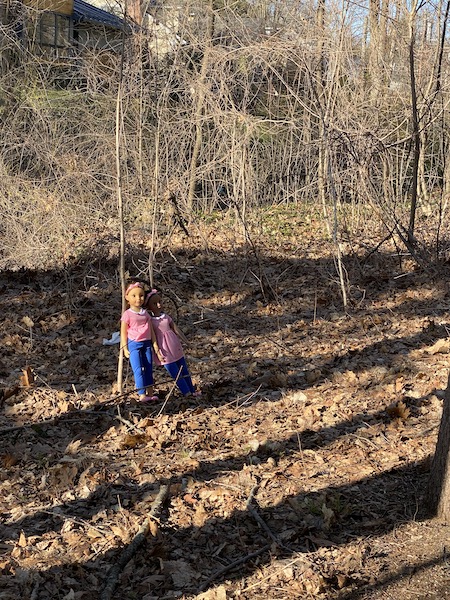 Dolls on Crane Road: Photo Credit Carol Wolfe
A Crane Road resident reported some large dolls were left near her house March 30. They were not claimed by anyone, and she called police. She told police she wanted the dolls removed for disposal.
Easter bunny
A caller reported seeing a man in an Easter Bunny outfit "acting erratically" at Popham Road and Depot Place April 2. The man was known to police and works part time at a local food establishment.
Welfare check
A caller reported employees from her company had been working at a White Birch Lane house, and she was concerned about the homeowner. She requested a welfare check on March 30. Police were unable to reach the homeowner, but they were able to leave a voicemail on the homeowner's cell phone.
At 10 a.m., April 1, a man asked police to check the welfare of his wife whom he had last seen at 7:45 a.m. that morning. The man was calling his wife but she was not responding. Her car was in the driveway, and she was allegedly home with a painter. Police attempted to check on the wife, but she did not answer the door. The man then gave police instructions on how to enter the door. Once inside, police made contact with the wife, who said she had a migraine and had been sleeping. She declined medical assistance. She contacted her husband while police were on scene.
On April 3, police checked the welfare of a Mayflower Road woman. She was okay and said she just came home from a walk.
Taxi
A woman called police at 3:11 a.m., March 31, because she was outside trying unsuccessfully to call a car service to take her to New York City. She said she believed an animal might be following her, and that's why she called police. Patrol called a taxi for her, since Uber and Lyft were not responding at that time of night.
Assistance
On April 3, police assisted Westchester County police in their search for a suspect who fled on foot from a traffic stop on the Hutchinson River Parkway near Mamaroneck Road.
Kids
A woman called and said she could not find her two children near the Bronx River Parkway April 4. While police were attempting to discern her exact location, she said she was just advised that the children were home and safe.
Cars and roadways
Police noted a car with scofflaw status on Stonehouse Road March 30. Patrol spoke with the driver who said he was unaware of the three tickets totaling approximately $400. He said he would go to Village Hall to resolve the matter.
A dry cleaning delivery driver reported his car was smoking, without any evidence of flames, March 30. The fire department examined the car and said the smoke was the result of leaking oil that was burning and creating smoke. The driver's boss arranged for a private tow.
Police removed a low hanging wire from Weaver Street March 31.
Police notified Verizon about a fallen wire at Boulevard and Gaylor Road April 1.
Police informed the highway department about multiple metal rods in the roadway at Fenimore and Fox Meadow roads April 2. The highway department and police safely removed the objects from the roadway.
The water department was notified about a faulty drainage system at a Harvest Drive property April 2.
Two car accidents were reported in the Village this week.
Civil matter
On March 29, a man walked into headquarters to report he was having trouble reaching his contractor to finish a project at his house. Police informed him it was a civil matter.
Dogs and roosters
On March 29, a Heathcote Road resident reported that her two black Collie dogs were missing from her backyard. Later, she notified the dispatch officer that the dogs had been found.
Police issued a warning to one dog owner walking a dog off leash on Greendale Road March 30.
A caller reported seeing a loose dog at Post Road and Lorraine Place March 31. Police went to the scene and did not see any dogs.
A caller reported hearing a dog barking outside on Seneca Road after midnight April 1. Police went to the area and did not hear any dogs.
A medium-sized, brown dog without a collar was reported to be walking around Woods Lane and Drake Road without an owner April 3. Police canvassed the area but did not see the alleged dog.

On April 4, a resident complained about noise from roosters at Brewster and Farley roads. The Village attorney was informed, for follow-up.
A Mamaroneck Road resident found a loose dog and returned it to its owner April 4.
Village code
On March 30, police advised a Secor Road manager to remind his staff to not start yard work too early in the morning in order to comply with Village code.
On March 30, a Sycamore Road homeowner was watching the NCAA tournament outdoors, and noise from the outdoor speaker was bothering neighbors. The homeowner advised he would lower the volume until the game concluded.
A caller said that kids were using a karaoke machine on Brewster Road at 1 a.m., April 2. Investigating officers went to the area and did not see any kids or karaoke machines.
After neighbors complained about early morning construction work on Saxon Woods Road April 3, police reminded a job foreman to advise his workers about allowable work times, as per Village code.

After a caller reported an after-hours delivery to a Scarsdale Avenue business at 11:30 p.m., April 4, police advised both a business employee and the box truck driver of Village code relating to delivery hours.
Lost and found
A cell phone was found at the curb at Paddington and Olmsted roads March 29. Police returned the phone to its proper owner.
Someone left a credit card in the Christie Place parking payment machine March 31. The parking enforcement officer retrieved the card, located the owner and returned the card.
A Fenimore Road resident reported losing a license plate March 31.

A bag containing cosmetic products was found outside a business on East Parkway March 31. Police took the bag inside the place of business and left it on a counter.
A purse was found in Post Road bleachers April 3. It contained anti-depressants, a fraudulent Connecticut driver's license and non-valuable personal items. It was vouchered for safekeeping at headquarters.
On April 4, a credit card was found in the parking lot of Heathcote School. The owner said she already cancelled the card.
Firefighters
Firefighters stood by for Con Edison at the site of a gas leak at Barry and Madison roads March 29.
On March 30, an electrical problem with a Continental Road microwave caused a burnt rubber smell inside the house. Firefighters isolated and shut power to the circuit, and they removed the microwave from the house.
On March 31, firefighters entered a vacant Dolma Road house and noticed a significant water condition inside the basement of the house. Firefighters shut gas and electricity to the house. The homeowner was advised to consult a service provider for repairs.
A moving truck struck an overpass bridge on the Hutchinson River Parkway, causing one uninjured occupant of the truck to be trapped inside the rear of the truck, April 3. Firefighters cut the rear rollup door with a rotary saw and removed it from the track. The occupant was removed using a ladder.
On April 4, a flowerpot was smoldering in a greenhouse attached to a Saxon Woods Road house. Firefighters were able to extinguish the flowerpot and leave everything in good order.
This report covering police and fire department activity from March 29 – April 4 has been compiled from official information.

This police report is sponsored by Scarsdale Security who does more than just security. Contact them about remote video for your home or business. Call 914-722-2200 or visit their website.