Police Report: Scarsdale Man Arrested for Allegedly Punching Co-worker in the Ribs
Thursday, 02 February 2023 08:30
Last Updated: Thursday, 02 February 2023 09:03
Published: Thursday, 02 February 2023 08:30
Traci Dutton Ludwig
Hits: 1460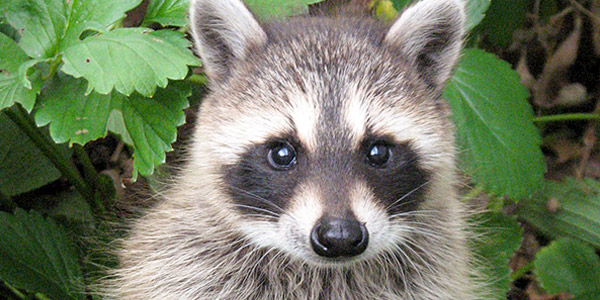 Arrested: A 25-year-old male caller reported that a white man wearing a white sweater and sunglasses punched him in the ribs on East Parkway and left the area in a car with a known license plate. Police stopped the man's car, interviewed him and arrested him on a charge of second-degree harassment with physical contact. The man was identified as Douglas A. Dewitt, 61, of Scarsdale. The person whom Dewitt assaulted is allegedly a co-worker at a Village restaurant.
Car break-in
At 5:45 a.m., Jan. 24, a Fairview Road resident reported that two unknown people were rummaging through her unlocked, parked car. She reported the following items were stolen: an $8 child's hat, documents, a $228 space heater and a $500 bathroom vanity base. These items were stolen form her front porch as well as from a bag inside her car. The resident said the people left the area in a white sedan.
Identity theft
On Jan. 23, a Paddington Road man reported that he had begun receiving unwanted credit cards in the mail. The man asked the creditors to cancel the cards because they were fraudulent.
On Jan. 26, a Crane Road man reported his bank account had been hacked. He said he noticed two unauthorized charges against the account, on Jan. 22 and 23. He reported that passwords and user names on his accounts had also been changed.
A Donellan Road man reported that funds had been fraudulently transferred out of two accounts Jan. 28.
Assistance
Police secured an open door of an abandoned Post Road house Jan. 24.
A Palmer Avenue resident was concerned that someone cut the roots on one of her trees Jan. 26. The resident pointed out scrape marks on a large exposed tree root on the ground. Moss and grass nearby had also been disturbed. The resident said she was concerned that someone might have been walking around her property overnight, damaging the tree. Police reviewed video surveillance footage, which showed only one coyote walking on the property at night. Police did not think the damage to the tree root was unnatural.
On Jan. 27, police provided contact information for various resource services to a Hampton Road resident.
Police advised a parent and kids to stay off newly placed grass seed on Edgewood School grounds Jan. 29.
Cars and roadways
Police controlled traffic around a disabled truck on East Parkway while the drier waited for a tow Jan. 22.
Police removed a cardboard box from Post Road Jan. 23.
The highway department was informed about potholes on Boulder Brook and Sycamore roads Jan. 25.
Police called a tow for a disabled car at Palmer Avenue and Heathcote Road Jan. 25.
Police contacted the owner of a car left on Secor Road Jan. 26. The owner said his daughter would be back to move the car later that day. He asked police to remove the car keys, which had been left in the car, and hold them for safekeeping at headquarters.
On Jan. 26, police assisted a driver whose car got a flat tire at Harvest and Rural drives, while the driver waited for roadside assistance.
A parked car on Bell Road had an expired registration and inspection Jan. 27. Police issued summonses.
A car was parked the wrong way on Paddington Road Jan. 27. Police issued a summons.
On Jan. 28, a white dog broke free from its leash on Brewster Road. Police managed to catch the animal and reunited it with its owner.
On Jan. 29, while conducting traffic enforcement on Popham Road, police observed a gray Chrysler following another car too closely and changing lanes unsafely. Police conducted a traffic stop on Popham Road. The driver was unable to produce valid registration, proof of insurance or inspection. Multiple summonses were issued. Since the car was not registered, insured or inspected, no proof of ownership could be determined. Police issued summonses to the 23-year-old Bronx owner and had the car towed to the impound lot.
On Jan. 29, police issued summonses to a 23-year-old Bronx driver after his car was observed to be speeding on Post Road and police learned the driver could not produce a valid driver's license.
Village code
On Jan. 24, police removed an improperly posted sign on Mamaroneck Road. Workers on scene were made aware of Village code and promised to abide by restrictions.
On Jan. 27, police removed and discarded improperly posted traffic signs on East Parkway.

On Jan. 28, police advised a worker at a Secor Road golf club that noise complaints were being received for loud music.
Police advised workers on Murray Hill Road of permitted work hours Jan. 29.
Police removed a pesticide sign that had been placed on a Reimer Road yard for more than 24 hours Jan. 29.
Animals
On Jan. 24, a squirrel fell out of a tree on Lawrence Road. A concerned caller notified police and was concerned about children getting out of school, encountering an injured animal. Police visually evaluated the animal and noted that it scurried away when approached by patrol.
A possibly rabid raccoon was reported on Shawnee Road Jan. 25. It was not there when police arrived.
A Saxon Woods Road caller reported seeing a possibly rabid raccoon "running back and forth" on the road Jan. 27. Police advised neighbors of the animal's presence and cautioned them to avoid it. Whenever police approached the animal to attempt to shoot it, it climbed a tree, making a shooting attempt unsafe.
Lost and found
An Edgewood Road woman asked police to speak with her husband about missing jewelry that allegedly has been missing for months, Jan. 29. She said she is missing an 8-karat diamond ring and two pearl necklaces. She last saw the jewelry in December 2022. She asked police to speak with her husband about the jewelry because she is not speaking with him.
Firefighters
On Jan. 25, firefighters notified Con Edison about a reported gas odor on Mamaroneck Road.
On Jan. 27, firefighters cleaned up spilled automotive fluids following a car collision with a utility pole at Fenimore Road and Walworth Avenue.
On Jan. 27, an oil cooking fire broke out in a Marjory Lane kitchen. The fire was already out when firefighters arrived. The homeowner said she removed the pot and placed it in the kitchen sink, attempting to extinguish the fire with water. There was no fire extension to any other components adjacent to the stove or sink area, and there was no apparent damage to any of the surfaces in the kitchen.
On Jan. 28, firefighters were dispatched to a Hillview Drive house for an inside odor of burning. Upon arrival, the occupant told firefighters she used the microwave to heat a sweet potato and began to smell a burning odor. No odor was noted upon the fire department's arrival. The kitchen was surveyed with a thermal imaging camera. Heat signatures of the microwave, toaster, outlets, and light fixtures were all within normal limits. No hazards were noted. The breaker panel was assessed with "unremarkable results." The microwave was operating as designed during the fire department's investigation. A second occupant stated that the toaster oven was used approximately 15 minutes prior to firefighters' arrival. A build-up of grease was noted on the upper surface of the toaster oven. Crews discussed that the odor could have originated from a CFL light ballast in a dimmed light fixture or grease build-up in the toaster oven. The homeowner was advised to clean the toaster oven thoroughly prior to use, replace the dimmed CFL light bulb and call the fire department if the odor returns.
This report covering police and fire department activity from Jan. 23-29 has been complied from official information.

This police report is sponsored by Scarsdale Security who does more than just security. Contact them about remote video for your home or business. Call 914-722-2200 or visit their website.