Police Report: Domestic Dispute Leads to Arrest; and the IRS is at the Door
Thursday, 16 March 2023 08:08
Last Updated: Thursday, 16 March 2023 13:39
Published: Thursday, 16 March 2023 08:08
Traci Dutton Ludwig
Hits: 1544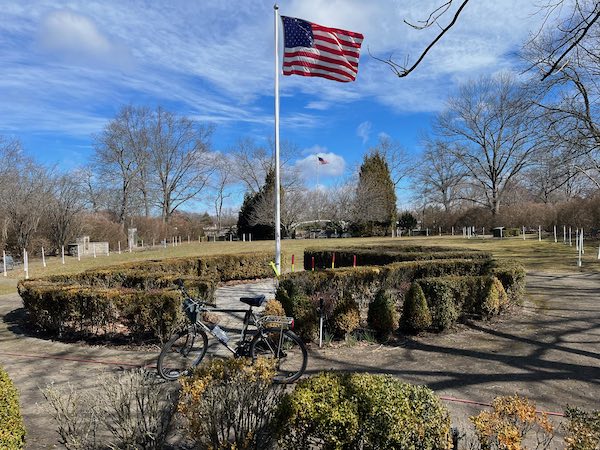 Photo Credit: Jon MarkArrested: On March 9, police arrested Sunil P. Dhuri, 56, of Scarsdale, on misdemeanor charges of disobeying a mandate. Police were called to Dhuri's house because of a domestic dispute. At that time, police learned he had violated an order issued by Westchester County Family Court. He was arraigned at Village Justice Court and remanded to Westchester County Jail.
Stolen
On March 6, a Spencer Place store reported that merchandise had been stolen from the store on March 1, when a shopper placed a sweater in her bag and left the store without paying for it.
A bicyclist reported his $200 unsecured bike had been stolen from East Parkway March 6.
Identity theft
On March 7, a Mamaroneck Road man reported someone fraudulently withdrew money from his bank account on March 4. The amounts of money withdrawn were $3,000 and $1,800. The bank is following up.

On March 7, a Mamaroneck Road resident reported two unauthorized withdrawals from his account.
Cyber scam
A Gorham Road man saw a pop-up screen on his computer alleging that his computer had been hacked and directing him to call a number identified as Apple support March 9. The man called the number and provided the person with some bank information and personal information before realizing the call was a scam. He hung up and called his bank to protect his accounts.
Harassment
On March 6, a Meadow Road woman reported her husband was the victim of harassment. Police advised her that her husband would have to make the report himself. The husband advised he had received an email from a previous tenant who was responding to a notice regarding a court judgment about unpaid rent. The ex-tenant specifically made direct and indirect threats regarding harassing the husband. The husband believed the threats were credible and wished to press criminal charges.
Fight
Two brothers were fighting in an Overhill Road parking lot March 10. The brothers advised police that their fight was over, and they confirmed that they did not need medical attention.
Welfare check
A 27-year-old New York City man called police to perform a welfare check on his 70-year-old Ardmore Road father whom he was unable to reach for a day March 8. Police went to the house and discovered that the father had passed away. Police notified the son and next of kin.
Hacking
On March 7, a Madison Road woman reported that she believed unknown people hacked her computer and appeared to be viewing or attempting to steal an unpublished book that she was working on. She believed this because an unknown person under the moniker of "Hickory" appeared as a guest on her Microsoft Word document. She did not observe that any unauthorized changes had been made. Police advised her to change the settings to a password-protected document.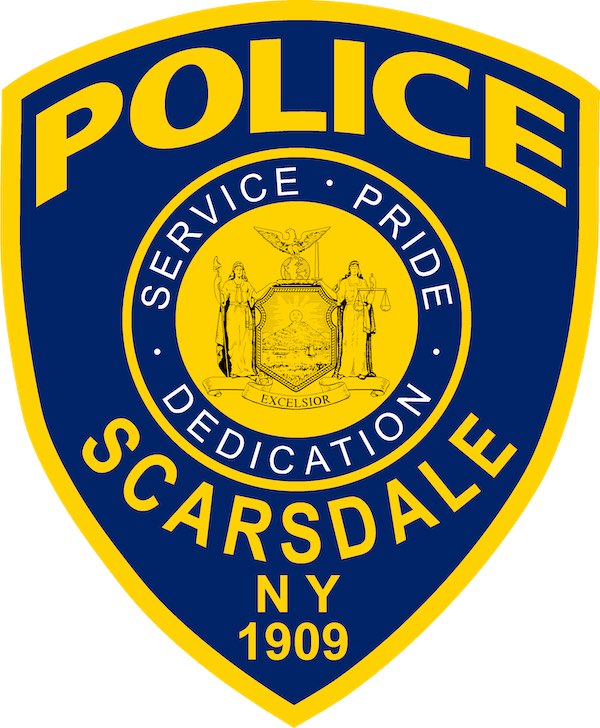 Noises
A Sheldrake Road man reported a loud noise, like a gunshot, coming from the area of Fenway Golf Club March 7. Police investigated, and a golf club employee said that he had just used a device that makes a loud noise to scare geese from the property.
Police assisted an Aspen Road homeowner with a loud noise coming from a floodlight March 10.
Suspicious
A man knocking on restaurant windows on Christie Place was attempting to pick up food but had gone to the wrong establishment after hours March 6.
Kids on Oxford Road were ringing neighbors' doorbells and shining the flashlights through the windows March 7. Police spoke with the kids' parents and advised them to address their children's behavior.
A Jeep Wrangler drove into an Oxford Road driveway and then reversed and left when the homeowner turned on exterior lights. Police canvassed the area for the Jeep but did not locate it.
IRS Housecall
An IRS agent asked police to help her make contact with a Greenacres Avenue resident because the resident thought she was being scammed and refused to speak with the agent March 10. Police verified the agent's credentials and accompanied her to the resident's house. Police verified that the agent was legitimate, and the agent made an appointment to speak with the homeowner.
Cars and roadways
On March 6, police observed an open, unmanned hole on Greenacres Avenue, making it difficult for two-way traffic to pass. Police contacted the Village Engineer's office. The Village Engineer responded to the scene and confirmed that it was an unsafe condition and that the Village permit was not being followed. The Village Engineer's office stated that contractors had two hours to complete the work, close the hole, and reopen the roadway. The workers were advised that they have to abide by the Village work permit in order to continue work in the future. The engineer's office stated it would contact a Con Ed foreman to address concerns with the work site.
On March 7, police encountered a $60,000 black 2018 BMW with scofflaw status parked at Garth and Freightway roads. Police impounded the car, which was registered to a Garth Road woman.
Police noticed dried construction compound on Mamaroneck Road and Palmer Avenue March 7. The highway department advised it would eventually wash away with rain.
Police helped push a disabled Mercedes Benz out of Weaver Street into a gas station parking lot, where the driver could safely wait for a tow March 7.
Police tightened the cap on a gas main valve on Fox Meadow Road March 7.
Police stood by at Meadow Road and Hutchinson Avenue until the highway department arrived to rectify a fallen stop sign March 9.
While conducting traffic patrol March 11, police observed a passing car with an improper temporary tag from Georgia. Police conducted a traffic stop and issued the driver summonses and also learned there was an arrest warrant for the driver out of White Plains. White Plains police picked up the driver – Gregory Crosswhite, 64, of White Plains – and arrested him.
On March 11, police pulled over a New York State driver for speeding on Heathcote Road and learned his license had been suspended and the inspection sticker had expired. Police issued summonses and the owner of the car responded to the scene, showed police his valid driver's license and drove the car from the scene.
White Plains police advised they stopped a car that might potentially be showing a license plate that was stolen off a car belonging to a Brewster Road resident March 12. Police went to the house and observed a car with one license plate affixed to it. Police advised that the other plates had been stolen and affixed to a car involved in criminal activity. The owners were advised to removed the remaining license plate and re-register the car.
Residents complained about a "reckless" motorcyclist on Gorham Road March 12. Police spoke with the motorcyclist, who was riding slowly down the center of the road. He said he was filming a project for a photography class. Police advised him to consider a different filming location.
Two car accidents were officially reported in the Village this week.
Dog bite
On March 6, a Wynmor Road caller reported her mother had been bitten by a dog in the area of Mamaroneck Road and Bypass overpass. The caller stated the owner of the dog lives at an address on Mamaroneck Road. The caller's mother refused medical assistance.
Animals
A Church Lane caller reported an injured hawk on the roadway March 8. When police arrived on scene, the hawk was already dead. The highway department removed it from the roadway.
Police advised dog walkers that dogs were not allowed on Fox Meadow School fields March 12.
Village code
Police removed and discarded an improperly posted sign from Brewster Road March 9.
Police removed and corrected an improperly posted sign from Huntington Avenue March 9.
Police removed and discarded an improperly posted sign from Church Lane March 10.
Police removed and discarded improperly posted signs from Bradford Road, Mamaroneck Road, Brambach Road and Weaver Street March 11. Summonses were mailed to the perpetrators.
Lost and found
Two bags were found in a Post Road parking lot March 9. Police determined the owner of the bags and contacted the owner's father who retrieved the bags from headquarters.
Keys found at East Parkway and Christie Place were given to police March 12.
Firefighters
Firefighters assisted EMS workers move a Covid-positive person from a Murray Hill Road house and placed that person on an ambulance stretcher March 7.
On March 8, firefighters ventilated a Mayflower Road house after the homeowner left her gas stove valve on and therefore released natural gas into her house.
A burning odor in a Lawrence Road house was traced to a burnt-out sump pump motor March 9.
Firefighters and EMS workers helped Garden Road resident who had fallen in the house hours earlier on March 11.
Firefighters stood by for Con Edison at the site of a gas leak from a broken valve on Varian Lane, and they assisted Con Edison check nearby properties from gas migration March 12.

This report covering police and fire department activity from March 6-12 has been compiled from official information.
This police report is sponsored by Scarsdale Security who does more than just security. Contact them about remote video for your home or business. Call 914-722-2200 or visit their website.