Police Report: Burglars Strike Jewelry Store and Brisket on Fire at Balducci's
Thursday, 30 March 2023 09:56
Last Updated: Thursday, 30 March 2023 10:24
Published: Thursday, 30 March 2023 09:56
Traci Dutton Ludwig
Hits: 1685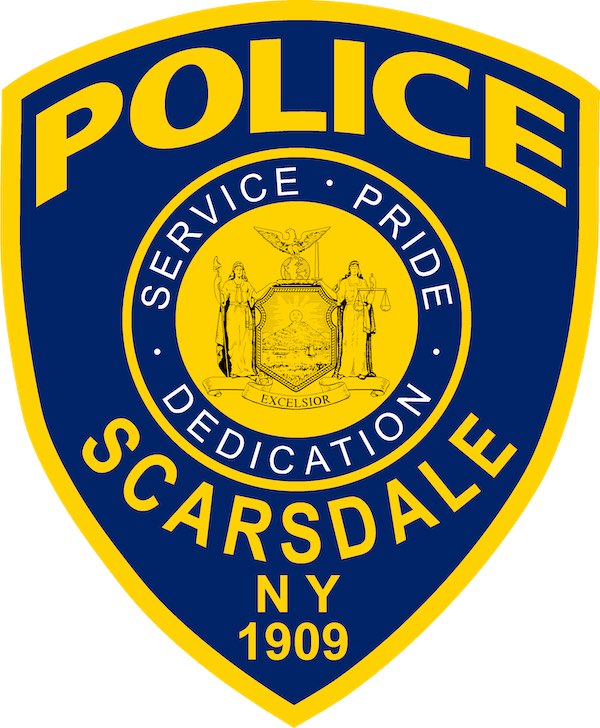 Burglary: A glass break and motion alarm alerted police to a burglary at a Harwood Court jewelry store at 2:30 a.m., March 26. On scene, police observed a shattered glass door front. Inside the store, several display cases had been broken and opened, with various items removed.
Stolen
A woman with power of attorney over a Fox Meadow Road house reported 45 stolen items and damaged property March 24.
On March 24, a Winslow Place man reported his driver's license had been stolen.
Missing item
A Mamaroneck Road man reported he had received an Amazon package that had been opened and its contents removed March 21. Police examined the package and determined its might not have been sealed properly because the adhesive strip had never been engaged, and the item must have thus fallen out of the packaging during shipping. The owner requested an Amazon refund.
Suspicious
A woman walking around a Brambach Road property was determined to be the landlord's mother who had come by to look at the garden March 20.
On March 20, 21 and 24, police were conducting high visibility burglary patrol and observed a few car doors unlocked and house and garage doors left open throughout the Village. Police spoke with homeowners to correct these safety risks.
A Circle Road man reported seeing a man with a flashlight looking at his neighbor's house, captured on a doorbell camera, March 21. The police report stated the light was coming from a car, and it might have been related to early morning newspaper delivery.
A guard at a Rochambeau Road house reported a white SUV driving back and forth on the street, making a three-point turn in front of the guard's employer's house March 22. Police canvassed the area for the SUV, but it was already gone.
A Palmer Avenue woman advised while driving down the roadway, she observed newer, sedans and jeeps following her March 23. She further advised these vehicles seemed to all have license plates starting with the letter K, and she thought that was suspicious. Patrol informed her of how the DMV issues plates to newer model vehicles, and that there was no reason for her to be concerned.
Help
Police helped a woman retrieve her keys after they had fallen through a sewer grate on Spencer Place and Chase Road March 21.
A caller requested a welfare check on a driver who reported a fever and then disconnected a GPS March 22. The driver's destination was the Bronx, but he never made it there. Instead, his phone was pinging a location on Tunstall Road. Police looked for the car but could not find it.
A caller reported an elderly woman attempting to urinate on someone's yard at Crossway and Franklin Road March 23. Police called the woman's son to translate a conversation with the woman. The son spoke with his mother and advised police that his mother denied the accusation, although she has a reported medical condition. The woman refused a courtesy ride home, and the son picked her up.
A Palmer Avenue woman asked for help with her cell phone provider March 24. Police were unable to assist her because it was not a police matter.
Cars and roadways
A delivery driver reported cars were driving over cones he had placed in the road while delivering items on Heathcote Road March 20. Police advised him that he had to park in the driveway and not obstruct traffic on the street. They advised the driver to use flaggers for safety.
Police asked pop-up shop visitors to park their cars on one side of Berkeley Road in order to support traffic flow March 20.
Police threw out a cardboard box discarded on Lincoln Road and Palmer Avenue March 21.
Police directed traffic around a disabled Bee Line bus until a tow arrived on Post Road and Boulevard March 21.
A Stratton Road resident reported his car was destroyed in a flood but he continues to receive violations on the license plate March 22. Police provided him with appropriate paperwork to file with the DMV.
On March 22, police issued multiple summonses to a 35-year-old Little Neck, NY, driver caught speeding on Post Road, with an invalid registration and lack of insurance.
On March 22, police issued multiple summonses to a 48-year-old Cortland Manor driver who was driving with an invalid license, registration and lack of insurance.
Highway workers removed fallen branches from Mamaroneck Road March 23.
Workers were told to use flaggers on a roadside repair site at Greenacres Avenue and Colvin Road March 23.
Police straighten a flexible white pole used as a lane divider on the Bronx River Parkway ramp after drivers complained it was leaning March 23.
Police asked drivers to move their parked cars to support traffic flow on Olmsted Road March 24.
Police issued a parking summons to a driver who illegally parked in a handicapped spot on Post Road March 24.
A driver reported an accident with a school bus at Post and Olmsted Road March 24. No injuries were reported.
On March 25, police called a tow for a driver attempting to change a flat tire on Scarsdale Avenue.
Four car accidents were officially reported in the Village this week.
Village code
Police issued summonses to landscapers using gas-powered leaf blowers on Mamaroneck and Garden roads and Black Birch Lane March 20, Broadmoor and Cushman roads and Obry Drive March 21, Beechwood Lane and Kingston Road March 24 and Shawnee Road March 26.
On March 21, police advised a work crew of Springdale Road that they could not start work before the Village-code allowable time.
A Freightway Road business had cleaned its kitchen and pushed dirty water and grease onto the street causing an unsafe condition on the street and in the storm sewer drain March 21. The highway department was asked to clean up the area, and police issued a summons to the business owner.
Police assisted the enforcement officer with issuing a summons to a Mamaroneck Road person who was refusing to provide the officer with his ID information March 23.
The code enforcement officer attempted to issue three summonses to landscaper using gas-powered blowers in violation of Village code on Greendale Avenue March 23; however, the landscapers dropped their blowers and ran off. Their truck, with their company's name, remained on scene.
Police removed improperly posted signs, including real estate signs, on Brite Avenue and Butler Road and issued summonses March 25.
Animals
Police asked highway workers to remove a dead cat from Tompkins Road March 22.
A dead and already decomposing cat was found in the Weinberg Nature Center near a trail, possibly left there as a means of burial, March 23. It was removed and disposed of by the center's director.

An Olmsted Road woman reported animal noises in her attic March 25. Police investigated and discovered a mouse caught in a trap.
Lost and found
A Broadmoor Road resident reported losing Apple ear buds in the Village March 21.
A Heathcote Road resident reported losing his front license plate March 24.
On March 26, a Palmer Avenue woman reported her cell phone was missing.
Trash can fire
Police extinguished a trash can fire at Depot Place and Popham Road March 26. The trashcan was removed for safety.

Firefighters

On March 20, firefighters were dispatched to the intersection of Post Road and Boulevard for an outside odor of gas and a noticeable trail of fluid in the southbound lane on Post Road. Firefighters traced the fuel trail to a Post Road gas station where gasoline had spilled at one of the fueling stations. Firefighters spread absorbent at the gas station and advised the attendant to contact the customer about the fuel leaking from their truck.

Firefighters assisted at a car accident on the Hutchinson River Parkway March 22.

On March 22, firefighters responded to an activated basement smoke alarm at Balducci's on Palmer Avenue. Investigation proved that smoke & steam from cooking briskets in a basement kitchen soup vat were the cause of the alarm. The soup vat was observed to not be under the hood system. Furthermore, the hood vent was not capable of venting the condition. The alarm was active and only audible at the enunciator at the main entrance. There was no audible alarm active to alert occupants of building of a potential fire in basement. Firefighters made the manager aware of these safety issues and associated hazards. The manager said that this type of cooking was just for the Passover holiday and was not regular.

Firefighters shut down a gas-powered heater mounted on a Ramsey Road ceiling after occupants detected a gas odor, pending a technician's arrival for repairs, March 23.

Firefighters shut gas to a Canterbury Road furnace, with a leak, and stood by for Con Edison, March 24.

Firefighters assisted at a car accident on the Bronx River Parkway March 24.

Gas-powered pressure washers used outside an Overhill Road garage released carbon monoxide into the structure March 25. Firefighters used positive pressure to ventilate the garage. Further investigation showed that the washing had saturated the alarm sensors and panel with water, causing it to malfunction.
This report covering police and fire department activity from March 20-26 has been compiled from official information.

This police report is sponsored by Scarsdale Security who does more than just security. Contact them about remote video for your home or business. Call 914-722-2200 or visit their website.