NJ Woman Caught in the Act of Committing Identity Theft and Fraud: Audi A7 Stolen
Wednesday, 10 May 2023 17:29
Last Updated: Thursday, 11 May 2023 07:51
Published: Wednesday, 10 May 2023 17:29
Traci Dutton Ludwig
Hits: 1921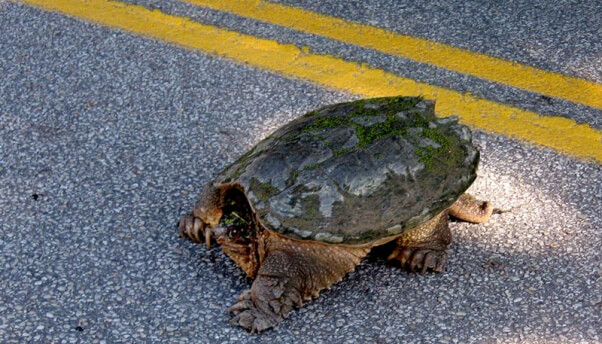 Arrested: On May 1, a Popham Road bank employee reported a white woman, approximately 30-40 years old, was in the bank, attempting fraud. Police arrived on scene and arrested her. She was identified as Bonnie Jene Sherwood, 41, of Newark, NJ. She was found with a forged passport, a forged check, a fraudulent Bank of America credit card and controlled substances on her possession. She was charged with grand larceny, criminal impersonation, identity theft, forgery, criminal possession of a forged instrument and criminal possession of a controlled substance. She was released on her own recognizance with an appearance ticket for Village Justice Court.
Stolen car
On May 4, an Old Lyme Road resident reported her $90,000 2021 Audi Q7 had been stolen from her driveway. It contained a designer purse valued at $4,500 and a $2,000 wallet, credit cards, $50 cash, a $350 stroller, a bag of clothes and miscellaneous property. The car keys had been left in the purse inside the car.
Shoplifting
A woman reportedly shoplifted a woven navy neoprene purse, worth $350, from a Spencer Place store. She was described as a white woman, with a heavy build and strawberry blonde hair.
Identity theft
On May 7, a Fox Meadow Road man reported that someone opened fraudulent Verizon accounts in his name.
On May 7, a Morris Lane man reported there were numerous fraudulent charges on his wife's credit cards.
Dispute
On May 2, police assisted a passenger with a dispute she was having with an Uber driver over an incorrectly entered destination address. As a courtesy, police escorted the Uber driver to the correct address.
Help
A Palmer Road resident called 911 because a woman was hiding in his bushes screaming for help. She told police she felt someone was trying to break into her house and she felt the cars on the road were suspicious. Police investigated and found no signs of criminality. Her concerns were unfounded. Later police returned to check the security system at the woman's house at her request.
Dumpster
On May 5, an Autenreith Road resident reported that someone dumped items into a dumpster placed on her property. Specifically, an unknown person dumped a large quantity of cell phones, cell phone cases, two safes and numerous work order forms from a business "I Fix 4U" out of New York City. Patrol attempted to contact the store but was unsuccessful. The listed party does not have any video surveillance for the house and neighboring homes would not have views of the driveway. Patrol advised the party to set up cameras if possible.
Suspicious
On May 6, a Lakin Road resident reported someone approached his door, shone a light at the door and then left the area.
A Griffen Avenue resident reported a "light skinned, possibly black" young man with black and green dreadlocks and a young woman with "light/fair" skin were taking pictures of themselves on her doorstep May 6. They left before police arrived.

Police questioned a man found smoking on Murray Hill Road May 7. He said he lived in White Plains and walk walking home.

On May 8, a person wearing a dark hoodie and driving a white BMW was checking out cars parked in driveways on and near Oak Lane. Police searched for the person, but he sped away before contact could be made.
Bicyclists struck
On May 4, a two bicyclists sharing one bicycle were struck by a car at Fox Meadow and Ogden roads. The bicyclists allegedly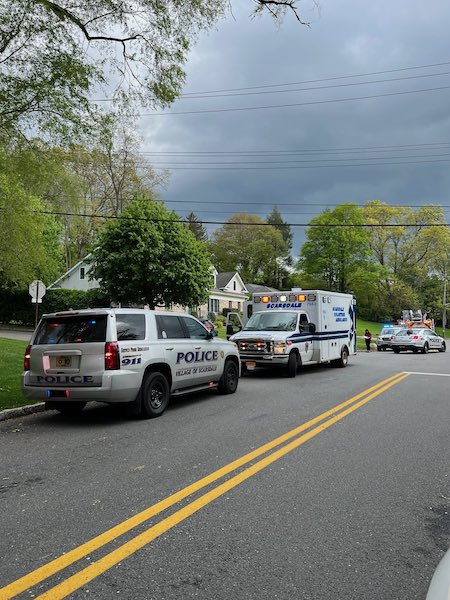 did not stop at the stop sign and were thus struck by the car.
Cars and roadways
Police asked highway workers to clean up broken glass from Freightway and Garth roads May 2.

On May 6, police issued summonses to a 37-year-old Bronx driver accused of driving on Ogden Road without a valid license and without appropriate registration plates displayed.

Two car accidents were officially reported in the Village this week.
Animals
Police moved a large turtle from Catherine Road to safety May 2.

A Cambridge Road resident reported a dog walker placed bags of dog feces in is garbage pail without permission. He said this occurs both when his cans are at the end of the driveway and also near his house, indicating that the dog walker has walked up his driveway.

On May 4, Englewood Urgent Care in NJ contacted police to advise they were in possession of a bite report from a patient that was seen in their office on April 27 for a dog bite that reportedly occurred in Scarsdale. Police told the representative that they did not have any such reported incidents on that date. Police then contacted the alleged bite victim. She said she was fine and did not request follow-up.

On May 7, police issued a summons to the owner of an "incessantly barking" dog left outside on Stratton Road.
Village code
Police removed and discarded illegally posted signs from Mamaroneck Road, Montrose Road and Kingston Road May 2.

Summonses were issued when appropriate. They advised a Brewster Road resident to relocate as safety sign to the proper placement on their yard May 5.

On May 6, police issued summonses for illegal use of gas-powered blowers on White Road and Murray Hill Road.

On May 6, police asked a Secor Road resident to lower the volume of music playing at his house after neighbors complained.
Lost and found
On May 6, a person found a wallet on Olmsted Road and gave it to police.
Firefighters
On May 2, water was leaking from a Drake Road attic through all floors causing smoke detector activation. The water leak was traced to the attic HVAC hydro-air heating coil. Firefighters isolated the leak by shutting two zones of the heating system in the boiler room. Electric circuits were shut down at panel for lighting that had water dripping through them. Firefighters advised the resident to call a heating and electrical contractor.
Firefighters helped move a disabled person on Park Road May 2.
On May 2, firefighters assisted a Tisdale Road resident with a patio that was not draining.
On May 2, firefighters helped pump inches of standing water from a Catherine Road basement.
On May 3, firefighters stood by Con Edison for a gas leak on Walworth Avenue.
On May 3, firefighters responded to a fire alarm and found an unattended pot cooking on a stove at a Brookby Road house. They removed the smoking power, turned off the stove and ventilated the house.
Firefighters extinguished a smoldering area in a Park Road house caused by painters using a heat gun unsafely May 3.
Firefighters helped EMS workers with a patient who sustained an ankle injury May 4.
On May 4, firefighters stood by for Con Edison at the site of a Thornwood Road gas leak.
As a courtesy, firefighters helped a Continental Road resident move a piece of furniture May 5.
On May 5, firefighters stood by for Con Edison at the site of a Birchall Drive gas leak.
An obstruction in a chimney vent pipe was causing carbon monoxide buildup in a Richbell Close house May 6. Firefighters stood by for Con Edison.
Firefighters shut water and power to a leaking boiler in a Nelson Road house May 7.
As a courtesy, firefighters helped a Burgess Road resident close a window May 8.
This report covering police and fire department activity from May 2-7 has been compiled from official information.

This police report is sponsored by Scarsdale Security who does more than just security. Contact them about remote video for your home or business. Call 914-722-2200 or visit their website.