Police report: Driver Arrested after Leaving Scene of Accident Involving Teen Bicyclist
Thursday, 08 June 2023 16:17
Last Updated: Thursday, 08 June 2023 16:25
Published: Thursday, 08 June 2023 16:17
Traci Dutton Ludwig
Hits: 1518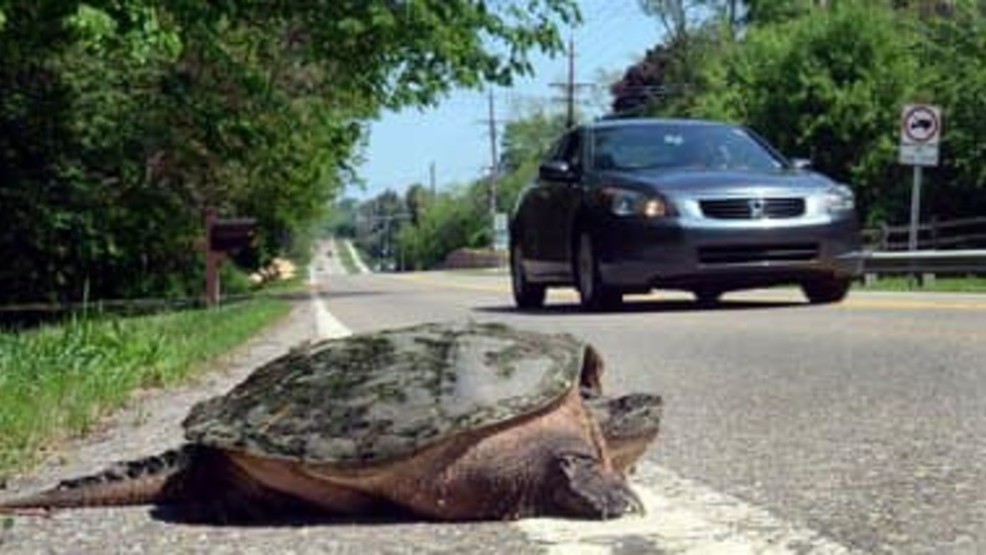 Arrested: A 14-year-old boy on a bicycle was struck by a car that left the scene at Crane Road and Woodland Place June 2 at 7 p.m. The driver – Bernards A. Mudho, 79, of Tewkesbury Road, Scarsdale – was later arrested after he contacted police to report leaving the accident. He was charged with leaving the scene of an accident and driving with broken glasses. According to the driver, the boy bicycled in front of his car while he was driving straight. Witnesses said the bicyclist had a green signal. The boy was transported to the hospital for treatment of injuries.
Burglary
A Post Road resident reported a person broke in through a rear door and left the house with jewelry, cash and a filing cabinet June 2.
Identity theft
On May 29, a Johnson Road man reported that an unauthorized withdrawal was made from his account at a bank in Jamaica, Queens on May 27. The perpetrator used a fraudulent driver's license obtained earlier this month.
An Eton Road woman reported someone fraudulently opened multiple lines of credit in her name May 30.
On May 31, a Fox Meadow Road woman reported being the victim of a scam.
An Evon Court woman reported someone attempted to withdraw money from her account, but it was blocked by the bank June 1.
Stolen check
A Carman Road resident reported, on June 2, that a check mailed from the public mailbox at Nelson Road in April, had been stolen and altered. The original check was for $1,001.16. It was altered and cashed for $3,001.16.
Scam
Someone called a Penn Boulevard woman alleging to be a lawyer May 31. The "lawyer" claimed the woman's daughter was in an accident due to texting and required a $15,000 to be released from jail on bond. The woman hung up and called her daughter who confirmed the call had been a scam.
On May 31, a Fox Meadow Road woman received a similar call and withdrew $15,000 from her bank. She gave it to someone alleging to be a representative coming to collect "bail" for a family member that had allegedly been imprisoned.
Suspicious
On June 2, a mother reported that her third-grade son was playing in a Roosevelt Avenue park when a gray minivan occupied by four teens pulled up to him. The teens asked the son if he had any money. Police canvassed the area but did not find the van.
On June 3, a person involved with events at a Post Road facility that is adjacent to a private residence reported a young man in his 20s has recently shown up at the facility, uninvited, for three private events Since May 23 and was seen walking around in areas in which he was not allowed. The man was asked to leave at the last event.
A woman taking photos of a Brookby Road backyard construction project was a neighbor's mother-in-law who was visiting from a foreign country and admiring the work June 3.
Harassment
On May 31, a Brewster Road resident reported an incident of harassment. She said her neighbor has been recording her and her contractors while she is in her backyard.
On June 1, a Brite Avenue woman reported disturbing phone calls. The first call was received on May 29 at approximately 5:30 PM on her cell phone. The woman stated that when she answered this call, an unknown party asked if her children were ok. The listed reported that a second call was received on May 31 at approximately 5:30 PM on her cell phone. An unknown individual stated that her house was going to burn down within the next few days. A third call was made to her landline phone. The woman's husband answered this call and was told he was going to die. All calls were received from a blocked number with no caller information given. The caller's voice sounded like a man in his twenties. The woman did not report having any sort of altercation that would have motivated any individual to make calls of this nature.
Pedestrian hit
On June 2, a Village employee was struck by a car at Chase Road and Boniface Circle while exiting his parked car. The employee complained of pain in his elbow and numbness in his fingers and hand.
Cars and roadways
On May 29, a branch fell on Madison Road and took down wires. Con Edison was notified.
Police notified the water department of a water main break on Lebanon Road May 30.
On May 31, a woman called to complain about a "rude and aggressive" parking enforcement officer on Depot Place. Police advised how the woman could make a formal complaint.
Police stopped two rental trucks from entering the Bronx River Parkway May 31.
Police issued summonses to drivers whose cars were blocking passage on numerous Village streets June 1.
A UPS truck struck the gutter and roof overhang of a Brookby Road house June 2. The resident observed it on a Ring doorbell camera.
An Amazon truck struck and damaged drainpipes on a Weaver Street property June 2.
Five car accidents were officially reported in the Village this week.
Help
A mother accidentally locked her car with her daughter inside on Mamaroneck Road May 31. Police and firefighters opened the car and the child was deemed to be in good health.
Police helped a person in a wheelchair free the chair's wheel from gravel near Audrey Hochberg Pond May 31.
Civil matters
Brewster Road neighbors called about an ongoing civil dispute about their property line, surveillance cameras and alleged trespassing June 2. Police advised them to consult with their attorneys.
On June 3, a man told police he gave his son a cell phone and the boy's mother took it away.
Brewster Road neighbors were arguing about a fence June 3.
Missing person
On May 31, a Kingston Road mother called police at 4:30 a.m. to report that her 22-year-old daughter was missing. At 7:52 a.m., police made contact with the daughter who said she would be contacting her mother.
Welfare check
An estranged son in Arizona requested a welfare check of his father, who lives on Kent Road, May 29. The father was in good condition. He explained the estranged relationship with his son and asked that police no respond to future calls of that nature, as he does not wish to be contacted by the son.
Police checked on a Palmer Avenue man who posted messages on social media
threatening self harm June 1. The man told police he was ok.
Homeless and panhandling
A man urinating on Mamaroneck Road told police he was homeless and trying to get back to Arizona, where he was from, May 29. He declined medical assistance.
A woman was panhandling for money by holding a sign outside a Palmer Avenue business May 29.The business manager asked police for assistance in getting her to leave. Citing store policy, police asked her to go, and she complied.
On June 3, police directed a homeless person to the train station from Popham Road.
Animals
On May 29, police provided a Hamilton Road resident with a list of animal trappers to address a disoriented raccoon in the yard.

A Cohawney Road resident found a loose dog May 29. Police reunited the dog with its owner, who lived two houses away.

A coyote was sighted on Brewster Road June 2. Police stood by until children were safely in school.

Police relocated a large turtle to a pond after it was found on Taunton Road June 2.

Two callers reported a sick raccoon, "spinning around in the road," at Butler Road and Brite Avenue June 2. It was gone when police arrived.

A person heard a cat meowing inside the engine block of a parked car on Garth Road June 3. Police opened the hood to release the cat.
Village code
On May 29, police asked a Burgess Road homeowner to lower the volume of music because neighbors complained.
Police discarded illegally posted signs on Meadow Road and Palmer Avenue May 29, Cushman and Mamaroneck roads May 30, and Sycamore and Mamaroneck roads June 2. Summonses were issued, when appropriate.
Landscapers on Cushman Road were told to abide by designated work times in the Village May 30.
Police dispersed noisy kids from East Parkway May 31.
Neighbors complained about loud talking outside a Wakefield Road house May 31. The resident advised he would ask his guests to speak more softly.
Mamaroneck Road residents were asked to lower the volume of music May 31.
A caller complained of music noise near the trails around Depot Place May 31. Upon arrival, patrol could hear the faint sound of a musical instrument, perhaps a saxophone, emanating from the trails. Patrol then began to walk the platform of the Scarsdale Train Station where the volume of the music began to increase in intensity. At the end of platform, patrol observed a lone trumpeter playing his trumpet beneath the bridge of the BRP. The trumpeter stated he liked to play under this bridge because he didn't think anybody could hear the sound of his trumpet. The trumpeter then left the scene.
Police dispersed a loud party on Bradford Road June 2.
Police issued a summons to Woods Lane workers who started work too early and made noise June 3.

Brewster Road residents were asked to lower the volume of music June 3.
Fenimore Road residents were asked to lower the volume of music and conversation June 3.
Lost and found
A $900 saxophone was found in Village center after the Memorial Day parade May 29.
A Tompkins Road man reported losing his wallet in the Village June 2.
A passerby brought a found wallet to headquarters June 3. Police returned it to its owner.
Firefighters
On May 30, firefighters ventilated a Heathcote Road house to clear carbon monoxide. Con Edison arrived for evaluation.
Firefighters helped EMS workers with a Lebanon Road patient May 30.
Firefighters helped with car accident on Popham Road May 30, the Hutchinson River Parkway May 31, and Weaver Street June, Fenimore Road and Woodland Place June 2.
On May 31, a gas-powered saw caused a CO incident in a Harvest Road garage. Firefighters ventilated the space.
Firefighters extinguished a mulch fire on Scarsdale Avenue June 1.
Firefighters assisted Greenville fire department with two structure fires June 1.
Firefighters extinguished a sawdust-containing dumpster fire on Montrose Road and overhauled it June 2.
On June 4, firefighters stood by for Con Edison at a Garden Road gas leak.
This report covering police and fire department activity from May 29 – June 4 has been compiled from official information.

This police report is sponsored by Scarsdale Security who does more than just security. Contact them about remote video for your home or business. Call 914-722-2200 or visit their website.