Police Report : FBI raids Nelson Road house. Bronx man arrested on vehicle and traffic charges
Wednesday, 17 April 2019 11:57
Last Updated: Wednesday, 17 April 2019 12:01
Published: Wednesday, 17 April 2019 11:57
Traci Dutton Ludwig
Hits: 6676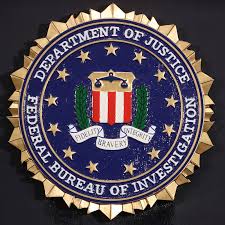 FBI raid: The FBI raided a home at 257 Nelson Road as part of an investigation at 6 am on April 12. According to a statement issued by local police, "The investigation is a federal matter being handled by the FBI. At this time, the scene is secure, and there is no threat to the community." Calls to the FBI for further information have not been returned.
Arrested
On April 10, police arrested Rickey L. Booker, 61, of the Bronx, on vehicle and traffic offense charges including operating a motor vehicle without insurance or a valid registration. Police conducted a traffic stop of Booker's 1998 Toyota Camry on Mamaroneck Road after police noticed the car was missing a front license plate. A check of Booker's driver4's license showed it had been suspended a total of 15 times over a period of seven dates. Additionally, an active warrant for Booker's arrest had been issued out of Harrison, in relation to unresolved traffic offenses. Booker was arrested, and his car was impounded. Harrison police picked up Booker on their warrant. Booker was issued an appearance ticket for Scarsdale Village Justice Court, returnable April 17.
Identity theft
On April 8, a Franklin Road woman reported her credit card was fraudulently used to purchase items.
On April 10, a Parkfield Road resident reported approximately $300 in unauthorized charges on her credit card.
Dispute
A Heathcote man reported he was having a dispute with his household's au pair April 11. The au pair was allegedly working her last night in the household. While police were on scene, she collected her belongings and left the scene.
Noises
On April 11, at 5:40 a.m., a man reported hearing people's voices. He was unsure if the voices were coming from inside his house or outside. He told police he would meet them at the side door to his house. Police arrived, and the man advised that the noises were in fact birds chirping. Police advised the man to exercise care in determining if an emergency was occurring.
Solicitation
A caller reported a woman wearing a red and black coat was asking people for money at Greenacres and Walworth Avenues April 11. Police went to the scene and interviewed the woman. She admitted to asking a passerby for $12 cash. She said she needed money for a train ticket since her son was in a car accident in Poughkeepsie. Police checked the woman's ID and learned two similar incidents had been reported about her – in 2010 and 2018.
Son
A Quaker Ridge woman called police to report she could not find her son April 11. While on the phone with police, the woman said her son was, in fact, in his room.
Card and roadways
Police helped a woman cross Weaver Street near Bypass and get to a safe location on a sidewalk April 9.

A tree fell at Bypass and Weaver Street April 10. Police notified the highway department for removal.
Con Edison and Verizon were notified about low-hanging wires on Mamaroneck Road, possibly caused by a previous traffic accident, April 11.

Police issued a warning to a driver who was driving erratically but did not show any signs of impairment April 11.

A car stalled at a Mamaroneck Road traffic light April 12. Police helped the driver push the car off the roadway while the driver awaited a private tow.

Verizon was notified about fallen wires on Stratton Road April 12.

Two summonses were issued to drivers who passed a stopped school bus on Popham Road April 12.
Squirrels were shorting out a weather head on top of a utility pole on Sheldrake Road April 13. Con Edison was notified.

Police assisted a woman cross Weaver Street safely April 14.

Police taped off a deteriorating section of a Heathcote Road sidewalk and notified the highway department for urgent repair April 14.

Ten car accidents were reported in the village this week, and one car was repossessed in the village this week.
Village code
A man was using a circular saw on Cushman Road at 7:30 a.m., April 11. Police issued him a summons for using noisy power equipment before 8 a.m.
Lost and found
On April 11, a Kingston Road woman reported losing her front license plate somewhere in the village.

On April 11, a Post Road resident walked into headquarters and reported losing a wallet in the village. Later, the resident told police she had located the wallet.

A Cushman Road resident said she lost her passport and personal identity papers April 13. The documents were last seen inside a drawer in her house in July 2018.

A passerby found keys on a small flashlight key ring in the village and dropped them off at headquarters for safekeeping April 13.
Firefighters
This week, firefighters responded to 27 incidents in the village. Details of some of the incidents are listed below.
An instant hot water device was emitting a burning odor in a Butler Road kitchen April 8. Firefighters disconnected the unit, removed it from the house and ventilated the space. The resident was advised to repair or replace it. While firefighters were active on this call, a passing car struck their fire engine parked outside on the street.
Con Edison was called because of a possible gas odor in a Weaver Street storm sewer April 9.
Firefighters measured an elevated level of carbon monoxide in a Black Birch Lane kitchen April 10.They ventilated the house and stood by for Con Edison. Con Edison determined the cause of the CO was the cooktop. Gas was shit to the unit, and repair or replacement was recommended.
Firefighters helped a Nelson Road resident change batteries in a smoke alarm April 11.
On April 11, firefighters helped police and paramedics with a patient displaying alcohol withdrawal symptoms before the patient was taken to a hospital.
A HVAC system motor was burnt out in a Brittany Close house, causing smoke, April 12. Firefighters disconnected the unit, ventilated the basement and advised the homeowner to repair the unit.
Smoke was reportedly coming from a Con Edison utility pole connected to an underground service line on Sheldrake Road April 13. Firefighters stood by for Con Edison.
Firefighters assisted with three car accidents during the reporting period.
This report covering police and fire department activity from April 8-14 has been compiled from official information.

This police report is sponsored by Scarsdale Security who does more than just security. Contact them about remote video for your home or business. Call 914-722-2200 or visit their website.