Police Report: Apple Watch Recovered From Uber Driver and Dog Recovered From Storm Drain
Wednesday, 22 May 2019 13:50
Last Updated: Wednesday, 22 May 2019 14:26
Published: Wednesday, 22 May 2019 13:50
Traci Dutton Ludwig
Hits: 2999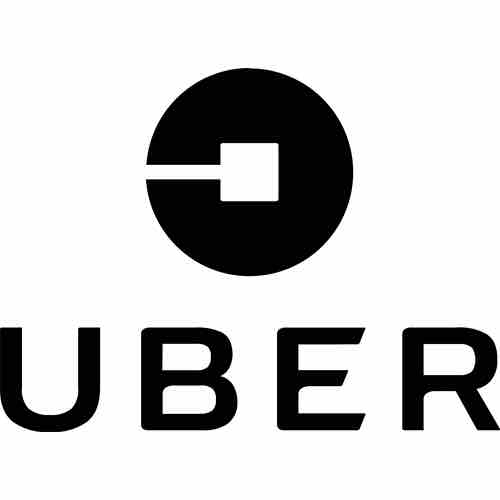 Stolen and returned
On May 14, a Mamaroneck woman reported her $425 Apple watch was stolen after she left it in an Uber that took her to a Crossway house on May 8. On May 8, as soon as she realized the watch was missing, she immediately contacted the driver. The driver said the watch was in his car, and he promised to return it to the woman. However, he never brought the watch back to her, and he stopped answering her calls and messages. When she was able to reach him, she told police he "made numerous excuses" for not returning the watch. On May 14, police called the driver and advised him to return the watch. He said he was waiting for Uber to pay him to drive from the Bronx to Scarsdale to return the watch. Police then told him he would be charged with petit larceny if he did not return the watch. The watch was subsequently returned to the woman.
A backpack was stolen out of a car parked on School Lane May 15. The driver said she accidentally left the car's window open.
Attempted burglary
A Church Lane resident returned home from a trip and noticed someone had tampered with her front door lock May 18. There were no other signs of forced entry. A plastic lawn chair was also found tipped over near the basement stairs, and the resident thought someone might have used it in an additional attempt to enter the house. Police photographed the damaged lock and classified the incident as an attempted burglary.
ID theft
A Sprague Road woman reported someone attempted to fraudulently open a credit card account in her name May 17.
Assistance
A Garth Road bakery owner asked for police assistance with an employee who was just fired from the bakery for his behavior on the job May 16. The employee was allegedly being aggressive with other workers following his termination. Police escorted the ex-employee from the bakery and told him he was no longer welcome in the bakery, as per the management.
A home health aide asked for assistance getting inside her employer's Sheldrake Road house May 16. The employer was OK but bedridden. Patrol stood by until the aide safely got inside the house with assistance from firefighters.
A Wheelock Road woman heard the garage door open and an alarm activate while she was in the shower May 18. She became alarmed and called police. Police arrived at the house and announced their presence upon opening the door. At that time, the woman's father appeared from a room inside the house. He said he came home earlier than expected and accidentally activated the alarm. Everything was in good order.
Scofflaw
One car with scofflaw status was parked in the village May 14. The car allegedly owed $630 for unpaid parking tickets.
Cars and roadways
Police assisted a woman walk on Weaver Street to her final destination May 13, 14, 15, 18 and 19.
A car was parked on Forest Lane in a manner that impeded traffic flow May 13. Police spoke with the registered owner who said she would move the car.
A driver got a flat tire on Drake Road May 13. Police helped the driver relocate her car to a nearby parking lot where the tire was changed.
Police notified Con Edison about a broken tension wire between two utility poles May 14.
Police removed a dead animal carcass from Crossway and placed it by the side of the road for sanitation pickup May 14.
Police stood by while a driver's father helped changed a flat tire on the driver's car on Heathcote Road May 15.
A Con Edison emergency response truck was parked on Tyler Road while workers surveyed damaged related to a sinkhole in the road May 15.
A truck was double parked on Christie Place May 16. Police issued a parking summons.
A car's wheel fell off on Fenimore Road, and only one lug nut could be installed to reattach the wheel May 16. Patrol and the driver felt the car was not safe enough to be roadworthy, and patrol called a tow truck. Patrol stood by until the car was safely removed from the road.
Verizon was notified about fallen wires on Weaver Street May 16.
Police asked the owner of a parked car on Huntington Avenue to slightly move the car in order to avoid repeated complaints by a neighbor May 16. The owner complied and relocated the car.
Verizon was notified about a fallen wire on Wildwood Road May 16. The wire allegedly fell when a man was cutting a tree, and a branch fell on it.
Verizon was notified about a fallen wire on Drake Road May 17.
Temporary stop signs were erected on Weaver Street during a power outage May 17.
Police taped a low-hanging phone wire to a tree on Post Road, pending repair by Verizon, May 17.
Police issued a summons to an illegally parked U-Haul truck on Overhill Road May 18.
A large branch fell on Brite Avenue and Olmsted Road May 19. Police taped off the area and notified the highway department for removal.
Police issued summonses to illegally parked cars on Potter Road May 19.
A tree fell on wires at Secor and Wildwood roads May 19. Police notified Con Edison and highway workers for wire repair and tree removal.
Seven car accidents were reported in the village this week.
Civil matter
A Brown Road resident reported a moving company delivered boxes, with several expensive items missing, to her new house May 15. The resident said the alleged theft occurred while the boxes were in storage at the mover's warehouse, following being picked up in Illinois and stored while the resident was temporarily living in New York City. Missing items included several men's suits and a baby stroller.
Animals
A woman reported her elderly Yellow Labrador Retriever partially fell into a storm drain and got struck May 14. Police and firefighters arrived to help get the dog out of the drain, but the dog had already been removed from the drain, with the help of a UPS driver.
Lost and found
An Evon Court woman reported losing her driver's license somewhere in the village May 14.
A woman found a Prada wallet containing $4.10 and ID and credit cards at Tuckahoe train station and brought it to Scarsdale police May 16. Police contacted the owner and left a message for her to pick up her lost wallet.
A Wheelock Road woman reported losing a money belt bag containing documents belonging to her and her children, including passports, Social security cards and birth certificates, May 18. She believes she lost the bag somewhere between her house and the Golden Horseshoe Shopping Plaza while running errands.
A Tompkins Road man walked into headquarters and reported losing a watch sometime in the past May 19. The watch was a Cartier Tank model watch valued at $23,900. The last time the man saw the watch was two years ago, he said.
Village code
Police spoke with a Post Road homeowner regarding noise complaints related to a neighbor's speaker system May 14.
Police issued a warning to a pest control solicitor going door-to-door on Carstensen Road without a permit May 17. Police issued a summons to another pest control solicitor from the came company on Bradley Road later that day.
Police dispersed a noisy group of people from Fox Meadow Road May 17.
A Sheldrake Road resident complained about early morning construction noises on the street May 19. A construction site was empty and secured by a locked fence. The only noises police heard on scene were caused by birds chirping, which they noted, "in no way sounded like construction noises."
Firefighters
According to Fire Chief James Seymour, firefighters responded to 17 incidents this week. He shared details of the following incidents.
Firefighters assisted at a car accident on Weaver Street and Crossway May 13.
On May 15, firefighters responded to a report of a kitchen fire at a single family, private house on Old Lyme Road. Upon arrival, firefighters found an unoccupied house, with no fire. There was no cause for alarm, and firefighters determined the call was a "malicious" false report.
A boiler malfunctioned and released steam in a Mamaroneck Road house May 15. Firefighters shut down the gas and water supplies to the boiler and advised the resident to call for service.
On May 17, firefighters assisted at a car accident on the Hutchinson River Parkway.
This report covering police and fire department activity from May 13-19 has been compiled from official information.

This police report is sponsored by Scarsdale Security who does more than just security. Contact them about remote video for your home or business. Call 914-722-2200 or visit their website.