Police: Report of Erratic Driving Leads to Arrest for DWI
Wednesday, 11 September 2019 10:20
Last Updated: Thursday, 12 September 2019 07:48
Published: Wednesday, 11 September 2019 10:20
Traci Dutton Ludwig
Hits: 2154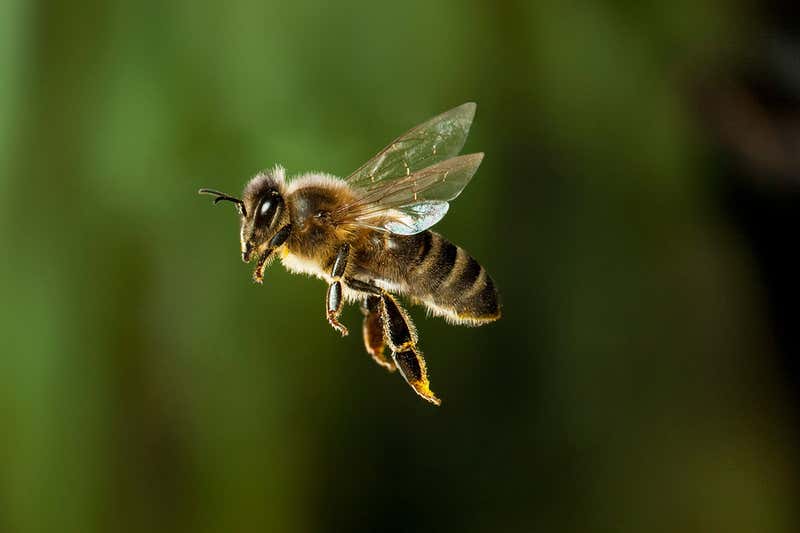 Arrest: After a caller reported an erratic driver with front-end car damage on Mamaroneck Road at 10 p.m., Sept. 8., police canvassed the area and conducted a traffic stop on Post Road which resulted in the arrest of the driver – Ulises W. Godinez, 30, of Mamaroneck. He was charged with driving while intoxicated (first offense), failure to use designated lane, operation of a motor vehicle by an unlicensed driver, third-degree aggravated unlicensed operation of a motor vehicle, refusal to take a breath test and driving without wearing a front seat belt. Godinez's car was impounded, and Godinez was released to his wife on his own recognizance. He was ordered to appear at Scarsdale Village Justice Court on Sept. 11.
Stolen
A Hutchinson Avenue resident reported someone stole his garbage can Sept. 7.
ID theft and fraud
A Griffen Avenue resident reported fraudulent charges on his credit card Sept. 3. His bank cancelled the card and issued a new one.
A Fairview Road woman reported she was the victim of a phone scam and suffered financial loss as a result Sept. 3. She provided this information to police but said she did not want to file a formal report.

On Sept. 5, a Franklin Road woman reported a store credit card was fraudulently opened in her name.

On Sept. 5, a Christie Place resident reported a $25,000 check that he did not issue was fraudulently cashed against his bank account. The bank will restore the funds and is following up with an investigation.
On Sept. 7, a Harvest Drive man reported money was transferred out of a man's bank savings account through a linked joint account that was opened by an unknown person using the man's identifying information. The money was then placed into a personal account belonging to the suspect without the man's permission. The unauthorized transfers occurred over a period of three days at the end of August and resulted in $190,000 being withdrawn from his bank account. Chase Bank has not yet restored the money and is following up with an investigation.
Assistance rendered
A Birchall Drive resident reported hearing her garage door opening and closing Sept. 2. Police investigated and determined it was due to an electrical malfunction.

Police helped a woman maneuver her car out of a Popham Road parking lot Sept. 5.

A parked car at Popham and Lockwood roads was observed with a rear door ajar Sept. 6. Police closed the door. Nothing seemed suspicious or out of place.
Civil matters
An Overhill Road resident reported a neighbor was erecting a fence without proper permits Sept. 3. Police spoke to the workers about the complaint. No permits had been filed, and the building department was contacted for follow-up. Workers left the scene.
Fraydun Place and a Griffen Avenue residents were arguing over who had rights to a driveway that appeared to be in a shared space between the properties Sept. 4. One homeowner placed a piece of wood over the driveway to prevent the other homeowner from using the driveway. Patrol advised the homeowners to follow up on the matter in civil court.
A Heathcote Road resident reported a Sherbrooke Road neighbor's landscaper dumped trees on her property Sept. 6. Police spoke with the neighbor who said the incident was accidental and had already been corrected. Police advised the parties to follow up with Village Hall regarding the location of their property line.
On Sept. 7, a former Chateaux Circle tenant reported items had been stolen from her unit. With the help of police, it was determined that a misunderstanding occurred between the former tenant and a porter of the complex. The tenant had asked the porter to remove some items from the unit while she was near the end of her move out of the unit. The porter took those instructions to mean that the former tenant wanted all items removed. As a result, he took all items out of the unit. A leather couch was placed at the curb and subsequently picked up by someone and taken away. No criminal activity was determined to have occurred.
Mutual aid
Scarsdale Volunteer Ambulance Corps was dispatched to a White Plains Road location in Eastchester because an adult and two children were stung by bees. SVAC transported them to White Plains Hospital Center for treatment.
Accidents
A 17-year-old Garth Road bicyclist was struck by a car backing out of the driver's Overhill Road driveway at 3:15 p.m., Sept. 4. Bushes were overgrown at the end of the driveway, creating blind spots. Scarsdale Volunteer Ambulance Corps took the bicyclist to White Plains Hospital Center for bruises, cuts and injury evaluation.

Firefighters and police assisted with a car accident on Palmer Avenue involving an SUV, driven by a 27-year-old Mamaroneck woman, that crashed through a garbage can and into a building Sept. 5. Damage to the building was non-structural. According to the accident report, the woman accidentally stepped on the gas instead of the brake while parking in a Palmer Avenue parking spot.
Cars and roadways
Police notified the highway department about a tree leaning near electrical wires on Richbell Road Sept. 2.
Three cars were issued parking summonses for parking in front of Brewster Road fire hydrants Sept. 3.
Police advised the highway department about a large pothole on Jefferson Road Sept. 3.
A traffic sign tilted and fell into the intersection of Walworth Avenue and Brook Lane, striking and scratching a Locust Avenue resident's car, Sept. 3. Police took an accident report, and the highway department removed the fallen sign.
Patrol stood by a disabled car on Post Road while the owner awaited a tow Sept. 3.

A pedestrian on Post Road was advised to walk on the sidewalk at 10 p.m., Sept. 4.
Papers were blowing in the air and littering Heathcote Road Sept. 5. Police notified sanitation workers for cleanup.
Police called a tow for a disabled car at Weaver Street and Bypass Sept. 7.
A rental bicycle was left on Crane Road Sept. 8. Police moved it from roadway and onto the sidewalk.
Animals
A Cambridge Road woman was concerned about the wellbeing of an owl in her yard Sept. 5. Police advised her to contact the Humane Society.
Village code
Police issued landscapers on Montrose, Madison and Lincoln roads individual summonses for using gas-powered leaf blowers on violation of village code Sept. 5.

After neighbors complained of noise, police advised a Fenimore Road party host to lower the volume of music playing at a gathering among colleagues Sept. 6.

After neighbors complained of noise, police advised a Popham Road party host to lower the volume of music Sept. 7.
Lost and found
A Ford key fob was found on Garth Road Sept. 4. Police vouchered it for safekeeping.

A photo ID was found at Scarsdale train station Sept. 5. Police contacted the owner, and she picked up her ID from headquarters.

On Sept. 6, a Sycamore Road resident reported losing an ID card from India approximately three weeks ago somewhere in the village or during traveling.

A man walked into headquarters and reported his driver's license had been stolen Sept. 7.

A Carmen Road woman reported losing her cell phone during a bike ride on Crane Road Sept. 7. The GPS tracking of the lost phone was indicating a location near White Plains Hospital in White Plains.
Firefighters
On Sept. 4, a smoke detector in a first-floor women's restroom at Scarsdale High School was activated at 7:50 a.m., Sept. 4, due to a person smoking in the restroom. Firefighters reset the alarm an allowed the building to be reoccupied.


On Sept. 4, a Morris Lane homeowner reported an indoor odor of gas. Firefighters discovered that the stove's pilot lights were not lit, and Con Edison was unable to light them. The stove connections were shut down, and the appliance was red-tagged.


Firefighters assisted at a car accident on the Hutchinson River Parkway Sept. 5.
This report covering police and fire department activity from Sept. 2-8 has been compiled from official information.



This police report is sponsored by Scarsdale Security who does more than just security. Contact them about remote video for your home or business. Call 914-722-2200 or visit their website.