Police Report : Scarsdale Man and Sleepy Hollow Man Charged with DWI, Man Falls Off Brewster Road Roof
Wednesday, 30 October 2019 17:22
Last Updated: Wednesday, 06 November 2019 16:09
Published: Wednesday, 30 October 2019 17:22
Traci Dutton Ludwig
Hits: 2921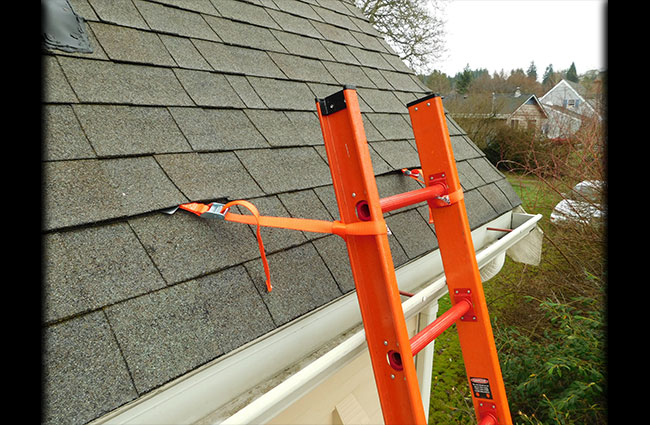 Arrests: Following a car accident on Autenreith Road at 1 a.m., Oct. 24, a Greenacres man was arrested on charges of driving while intoxicated (first offense), operation of a motor vehicle with a blood alcohol content of at least .08 of one percent and driving with unreasonable speed. When police arrived on scene following a neighbor's call about the accident, they found the man's 2015 Jeep with severe front end damage in a resident's front lawn hedges. He was standing outside the car. He told police he had been driving on Oakwood Place at approximately 45-50 mph. He said he attempted to turn right onto Autenreith Road but was unable to negotiate the turn due to his rate of speed. He said his car hit trees and hedges on the resident's property. While talking together, police detected an odor of alcohol on his breath and noticed the driver had glassy, bloodshot eyes. He told police he had consumed 3 to 4 beers about an hour ago. Police administered a field sobriety test and an alco-sensor breath test. The breath test indicated an alcohol level of .137. At that time, he was taken into custody and arrested. At headquarters, a Datamaster test was administered and measured the man's blood alcohol level at .12. Police impounded the car and released him with an appearance ticket for Scarsdale Village Justice Court.
While conducting traffic enforcement on Post Road at 4 a.m., Oct. 27, police noticed an Audi swerving and crossing the double yellow line. Patrol conducted a traffic stop and noticed signs of intoxication on the driver – William Bassi, 33, of Sleepy Hollow. Bassi was arrested on charges of driving while intoxicated (first offense), operation of a motor vehicle with a blood alcohol content of at least .08 of one percent and a violation involving improper changing of lanes. He was released with an appearance ticket for Scarsdale Village Justice Court.
D.O.A
An 87-year-old Lawrence Road resident passed away from natural causes at home Oct. 25.
Burglary
On Oct. 25, at 7 p.m., a burglar alarm sounded in a Wheelock Road house. Police arrived at the house and noticed a rear broken window and a rear door ajar. Police set up a perimeter, called for backup and entered the house. The homeowner was notified by phone, and detectives are investigating.
ID theft
On Oct. 24, a Saxon Woods Road resident reported a fraudulent check for $2,000 was cashed against her account. Detectives are following up.
Theft of services
A Popham Road business owner reported a client left without paying for Cool-sculpting treatment services and is now ignoring the business owner's phone calls Oct. 21. No contract was signed for the services. Detectives are following up.
Criminal mischief
On Oct. 27, a woman reported that her Lyons Road rental house might have been broken into because the rear door was damaged. Police are following up. The report noted that a civil eviction is underway with the county; so the damage might possibly be related to that situation.
Domestic matter
On Oct. 25, a Greenacres woman reported she was having a conflict with her adult daughter over the use of a shared car. Police advised the woman to use a taxi for her immediate needs and devise a schedule that works for both of them.
Help
On Oct. 25, a woman requested help in cutting open her bicycle's cable lock due to the fact that she lost the key to the lock.
Mail
A woman reported receiving an envelope in the mail addressed to her dead mother Oct. 24. It contained a card, coupons and gift cards. Police determined it was bulk junk mail.
Abandoned car
An abandoned car was found on Mamaroneck Road at 10:45 p.m., Oct. 25. Police contacted the registered owner and are following up.
Pedestrian struck
On Oct. 22, police were notified that a 49-year-old woman, from Astoria, Queens, was struck by a 2015 Fiat turning left from Greenacres Avenue onto Walworth avenues at approximately 9 a.m. The pedestrian was in the crosswalk at the time of the accident. Scarsdale Volunteer Ambulance Corps evaluated the pedestrian on scene. The pedestrian refused transport to the hospital or further medical attention.
Cars and roadways
Police stopped an Audi on Post Road after the driver failed to properly obey a traffic signal Oct. 21. The driver had an outstanding warrant for failing appear in court, in another jurisdiction, for a traffic ticket. Police notified officials in the other jurisdiction, and they said they did not want to pick up the defendant at that time. Police notified the driver about the outstanding warrant and advised him to take care of it.
The highway department was notified about a branch hanging over the roadway at East Parkway and Christie Place Oct. 22.
Police called a tow for a disabled car on Park Road Oct. 22.

Police removed fallen branches from Sycamore Road Oct. 23.
The water department was notified about a leaking fire hydrant on Tunstall Road Oct. 23.
A Franklin Road resident reported seeing someone throw a cup out the window of a car with New Jersey license plates parked on Franklin Road Oct. 23. The car was allegedly occupied by two teenage boys.
A neighbor's guest accidentally parked in front of a Montrose Road driveway Oct. 24. Police alerted the car's owner, and the owner moved the car.
A truck was parked in a handicapped spot on Harwood Court Oct. 24. Police issued a summons.
Police called a tow for a disabled car on Brookfield Lane Oct. 24.
Police put more caution tape around a roadwork site on Crossway Oct. 24.
A car was improperly parked in Freightway Garage, disrupting scheduled renovation work, Oct. 25. Police contacted the owner, who said he could not move the car, and followed up by towing it.
Police notified Con Edison about a branch in wires on Hampton Road Oct. 25.Police notified the highway department about a dead squirrel on Axtell Road Oct. 26.
Police notified Verizon about fallen wires on Cambridge and Brookby roads Oct. 26.
Greendale, Brookby and Sprague roads were flooded Oct. 27. Police taped off the roadways and notified the highway and water departments.
The highway department was notified about sewage backing into a Cambridge Road house Oct. 27.
Police stood by at the site of an open hole in the roadway at Weaver Street and Stratton Road Oct. 27.
Police notified Verizon about low wires on Walworth Avenue Oct. 27.
Thirteen car accidents were reported in the village last week.
Village code
Following two noise complaints, police asked the manager of Fenway Golf Club to lower the volume of event music Oct. 26.
Animals
Two dog walkers allegedly let approximately six dogs off leash at George Field Park Oct. 23. Patrol spoke with the owner of one of the dogs and advised that the dog walker should be reminded to keep all dogs on leash and out of the park.
A raccoon was stuck in an Oak Lane garbage can Oct. 25. Police tipped over the can, and the raccoon ran out.
Lost and found
A Ridgecrest North woman reported losing her diamond and platinum tennis bracelet while out walking her dog Oct. 21. It was valued at $12,000.
A School Lane resident reported losing his car's license plate Oct. 24.
On Oct. 25, a Montrose Road woman reported a pendant and chain, worth approximately $2,300, went missing from her house sometime between June 8 and Oct. 10. She wanted the report for insurance purposes only.
Firefighters
According to Fire Chief James Seymour, firefighters responded to 39 incidents during the reporting period. He shared details of the following incidents.
Con Edison was notified to turn off gas at a Catherine Road demolition site Oct. 21.
Firefighters stood by for Con Edison at the site of a suspected gas leak at a Sheldrake Road house Oct. 21.
A man fell 30 feet from the roof of a home on Brewster Road on Oct. 22. He landed on a paved patio. He was conscious and alert, with lacerations to the head and left knee. Firefighters assisted paramedics before the man was taken to Westchester Medical Center for treatment.
On Oct. 23, firefighters ventilated a Catherine Road house because of elevated carbon monoxide levels. Con Edison was called, and a 4our-year-old resident was taken to the hospital for possible carbon monoxide symptoms.
On Oct. 24, two passengers got stuck in a malfunctioning elevator in Freightway Garage. Firefighters opened the elevator doors and released the passengers unharmed. The elevator was put out of service and the entrances were taped off, pending repair.
An odor in a Montrose Road house was coming from a sewer drain Oct. 25. Firefighters notified the highway department.

This police report is sponsored by Scarsdale Security who does more than just security. Contact them about remote video for your home or business. Call 914-722-2200 or visit their website.
On Oct. 27, firefighters pumped water out of a flooded Cornell Street house.
This report covering police and fire department activity from Oct. 21 - 27 has been compiled from official information.