Police Report: Yonkers Woman Arrested for DWI on Weaver Street
Wednesday, 06 November 2019 16:00
Last Updated: Thursday, 07 November 2019 11:27
Published: Wednesday, 06 November 2019 16:00
Traci Dutton Ludwig
Hits: 2546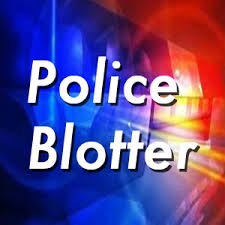 DWI: Around 2 a.m., Nov. 3, police arrested Amy Goncalves, 28, of Yonkers, on charges of driving while intoxicated (first offense), operation of a motor vehicle with a blood alcohol level of at least .08 of one percent and speeding in zone. Police first noticed Goncalves's 2017 Honda speed by an unmarked patrol car on Weaver Street. Police conducted a traffic stop, and Goncalves showed signs of intoxication. Goncalves failed field sobriety tests and was subsequently placed under arrest. She was released on her own recognizance and was ordered to appear in Village Justice Court.
Stolen
On Oct. 28, a Heathcote Road resident reported landscaping lights and electrical equipment were stolen from a work van parked on the property, which was undergoing construction.
On Nov. 1. A Roosevelt Place man reported that some items had been stolen from a property under construction on Birchall Drive. Stolen items included a $1,100 standing toolbox and a $400 electric wood splitter.
Identity theft
On Oct. 31, a Wayside Lane resident reported being the victim of identity theft. According to the police report, an attempt to open fraudulent accounts was made in the resident's name.
On Nov. 2, a Carthage Road man reported being the victim of identity theft. He said that he received a letter on October 2 from Verizon stating a cell phone account had been set up in his name. He immediately called Verizon and reported the account as fraudulent. The account was closed, and all charges were reversed.
Domestic trouble
A Greenacres woman reported she was having trouble with her adult daughter who took her car without permission Oct. 28. Police provided the woman with numerous suggestions about how to resolve the ongoing matter, and the woman declined further assistance.
Phone trouble
A Palmer Avenue woman reported she was having problems with her cell phone and landline Oct. 28. She said that while the phone was disconnected from the wall, a phone display still stated "in use," and she was afraid someone might be monitoring her calls. She also stated she once picked up the phone and heard a man's voice on the line. Police advised her to call her phone provider to check that the phone was working properly.
Litter
A caller report a discarded knife stuck in a fence on Overhill Road Oct. 30. Police went to the location and found a broken sheetrock taping knife wedged in the wooden guardrail. Police removed the knife and disposed of it.
On Oct. 31, a custodian found toilet paper and eggs behind Heathcote School. The custodian disposed of the items and notified police.
Water
A River Road resident's water meter was leaking Nov. 3. Firefighters notified the on-call water department representative for repair.
Civil matter
A Bell Road woman reported his neighbor was parking over the centerline of their shared driveway, thus preventing the woman's car from entering the driveway Oct. 28. Patrol advised both parties to consult with Village Hall over their property lines.
Police mediated a dispute between a customer and a gas station employee on Post Road Oct. 29. A language barrier apparently caused the dispute.
A postal worker reported being "bullied" by his supervisor Oct. 28. Police advised both parties to attempt to handle the matter through USPS. No police action was needed.
Scofflaw
On Oct. 31, police noticed a parked 2006 Jeep with scofflaw status on Chase Road. Police towed the car, which was registered to a 20-year-old Yonkers woman, to the impound lot. Police informed the woman about the procedure to get her car back.
Cars and roadways
Police set up flares around a disabled car on Wilmot Road while the driver waited for a tow Oct. 28.
A Webster Road resident reported a neighbor's car was parked on her lawn Oct. 28.
While investigating, the neighbor returned home from walking her dog and said she parked her car on the street and was unsure as to how the car ended up on the resident's lawn.
Police stood by while a flat tire was changed on a disabled car at Post and Heathcote roads Oct. 28.
Con Edison workers stated they damaged a sewer line while digging with a shovel on Greenacres Avenue Oct. 28. Police notified the highway department.
Police helped a pedestrian safely cross Weaver Street Oct. 29, Oct. 31 and Nov. 1.
A driver said a parked car in Freightway Garage was preventing her from exiting her parking space Oct. 29. Police looked inside the car, found the car's keys in the center console and safely moved the car to another parking space so the driver could safely exit her parking space.
Police contacted a tow truck driver to change a flat tire on a disabled car on Saxon Woods Road Oct. 29.
The highway department was notified about a pothole on Fenimore Road Oct. 30.
Police stood by while a motorist changed a flat tire at Post and Fenimore roads Oct. 30.
A branch fell from a tree on Heathcote Road and struck the windshield of a car, causing it to break Oct. 31. The driver was not injured.
Con Edison cut a fallen branch from primary wires on Harvest Drive Oct. 31.
A large tree fell on a Post Road house Oct. 31. Firefighters requested that the integrity of the structure be checked.
Police removed fallen branches from Palmer Avenue, Lee Road and Bypass Nov. 1.
Police moved a fallen wire to the side of Tunstall Road Nov. 1.
The highway department was notified about a skunk in the roadway on Fenimore Road Nov. 1.
Police erected a temporary stop sign at the intersection of Weaver Street and Griffen Avenue Nov. 1.
A contractor working on Southwoods Lane struck a water line with a backhoe while digging Nov. 1. The water department was notified.
Animals
A sick or injured squirrel was detected under a slide on the playground of Fox Meadow School Oct. 28. The squirrel was picked up by police, placed in a cardboard box and transported to the highway department grounds.
A dead dog was lying on Post Road Nov. 1. Patrol contacted the dog's owner who arrived on scene to retrieve the animal's body.
Lost and found
A Murray Hill Road resident reported losing a license plate somewhere in the village Oct. 29.
A cell phone was found near the intersection of Hamilton and Rodney roads Oct. 30.
On Nov. 1, a landscaper reported losing his iPhone at a Harvest Drive job site.
On Nov. 1, a driver reported losing a teacher's parking pass near the intersection of Christie Place and East Parkway on or around Oct. 2.
Firefighters
According to Fire Captain James Seymour, firefighters responded to 42 incidents during the reporting period. Seymour shared details of the following incidents.
On Oct. 29, firefighters assisted at a three-car accident on the Bronx River Parkway.
An odor of gasoline was reported on the first floor a Heathcote Road house Oct. 29. Firefighters traced the odor to spilled gasoline from the engine of a portable leaf blower located inside a garage closet. Firefighters removed the item from the house, as well as a chain saw and two gas cans. The resident was advised to keep the windows open in order to air out the house.
On Oct. 31, a smoke haze was reported in a Gatehouse Road house. Firefighters identified the cause of the smoke as overheated electrical components housed in the basement. Firefighters advised the homeowner to contact an electrician and a central vacuum cleaner repair company.
On Oct. 31, severe wind knocked over a tree into a Post Road house. Its limbs were penetrating the roof into the attic and second-floor of structure. Firefighters confirmed there were no injuries. They shut impacted electrical circuits, and they advised the homeowner to contact her insurance company to begin remediation. Requested Scarsdale Building Department to assist with damage
This report covering police and fire department activity from Oct. 28 – Nov. 3 has been compiled from official information.

This police report is sponsored by Scarsdale Security who does more than just security. Contact them about remote video for your home or business. Call 914-722-2200 or visit their website.