Police Report: Bronx Man Arrested While Trying to Cash Counterfeit Checks, Pedestrian Hit, Firefighters Battle Freezing Conditions to Extinguish Walworth Ave. House Fire
Wednesday, 25 December 2019 10:58
Last Updated: Wednesday, 08 January 2020 15:30
Published: Wednesday, 25 December 2019 10:58
Traci Dutton Ludwig
Hits: 3772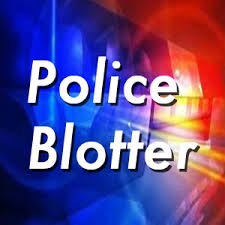 House Fire: The Scarsdale Fire Department received a report of smoke inside a Walworth Avenue house Saturday night, Dec. 21, at 10:20 pm. Upon arrival, firefighters observed visible exterior smoke and an active fire inside the basement. Firefighters stretched the initial attack hose line through a rear door in order to suppress the fire. Firefighters encountered heavy smoke and heavy fire in the basement, with smoke and fire extending to the first floor. Scarsdale career firefighters were assisted at the scene by Scarsdale volunteer firefighters and mutual aid units from Fairview, Greenville and Hartsdale fire departments. White Plains and Eastchester fire departments responded to cover the remainder of the Village while the fire was ongoing. The main body of fire was knocked down within 20 minutes, and firefighters remained on scene for several hours checking for extension. Scarsdale and Westchester County fire investigation units determined the cause of the fire to be accidental. Scarsdale Police, Scarsdale Volunteer Ambulance Corps and Scarsdale Department of Public Works units assisted. All occupants of the house had self-evacuated, and there were no reported injuries. Salt had to be applied to the driveway and roadway because icing conditions were forming during extinguishment efforts.
Bank fraud arrest
On Dec. 18, an employee of Webster Bank called police and reported that a man was inside the bank attempting to fraudulently cash three counterfeit checks amounting to $788.79, $619.00 and $988.79. Police arrived at the scene, and investigation determined that the suspect – Mamady Danfakha, 22, of the Bronx – had attempted to cash a check under false pretense and a false name and a false ID. Police arrested Danfakha and charged him with second-degree criminal impersonation, second-degree grand larceny and three counts of second-degree possession of a forged instrument. In addition to the three counterfeit checks, police collected the following as evidence: a deposit slip and previously stolen checks and a deposit slip amounting to $24,138.57. In addition, marijuana was found in Danfakha's possession. It was confiscated for destruction. Following his arrest, Danfakha was arraigned at Scarsdale Village Justice Court. Unable to post bail of $2,000 cash, he was remanded to Westchester County Jail pending his court date.
Stolen delivery
On Dec. 18, a Stratton Road caller reported someone tampered with mail from his mailbox, open an Amazon delivery box and stole products from the delivery. The products were a bottle of Nivea lotion and reflective tape.
Counterfeit money
On Dec. 16, a Spencer Place business reported it received a counterfeit $50 bill over the weekend. Bank personnel identified the bill as counterfeit and confiscated it when the business owner attempted to deposit it.
Arrest on warrant
On Dec. 19, Anthony T. Shell, 54, of Mount Vernon, was informed by Village Court that there was an active warrant for his arrest. Shell went to headquarters and surrendered himself for arrest processing. He was released on his own recognizance and was issued an appearance ticket for Village Court on Jan. 8.
Homeless person
A homeless man walked into headquarters and asked to use the restroom Dec. 17. Police allowed the man to use the restroom and drove him to a homeless shelter in White Plains as a courtesy.
Parked cars
On Dec. 16, a Lee Road resident complained about construction vehicles parked on a neighbor's construction site. Police forwarded the complaint to the building department.
Eastchester police towed three cars from Gray Rock Road so that the Scarsdale Water Department could perform emergency work Dec. 20.
Cold
An elderly Saxon Woods Road resident called police to say that she was not getting enough heat in her apartment Dec. 19. Police notified staff in the facility where the woman lives, and staff said they would send someone to check on her and the heat.
Help
On Dec.20, police checked the welfare of two women on Montrose Road who were scheduled to arrive the previous night and did not contact a person to confirm their arrival. The women were fine.
Pedestrian struck
On Dec. 19, at 6:25 p.m., a New Jersey driver struck a 64-year-old male pedestrian, of Scarsdale, at Fenimore and Brewster roads while the pedestrian was crossing in the marked crosswalk. The pedestrian was lying on the ground when emergency workers arrived. Scarsdale Volunteer Ambulance Corps transported him to Westchester Medical Center for treatment. Firefighters and police assisted at the scene. The driver was issued a summons for failing to yield to a pedestrian's right of way in a crosswalk.
Cars and roadways
On Dec. 17, a tree fell on Birchall Drive, knocking down a power line. Con Edison and highway department workers responded to correct the problem while police closed the street to traffic.
The highway department was called to remove a fallen tree from Bypass and branches from School Lane and Post, Richbell and Spier roads Dec. 17.
Con Edison was notified about a fallen branch and wires on Fountain Terrace and fallen wires on Ogden Road Dec. 17.
Police notified the highway department about three potholes on Wayside Lane Dec. 17.
Patrol removed a large tree limb from Ogden Road and tree debris from Bypass Dec. 17.
Con Edison was notified about burning wires on Donellan Road Dec. 17.
Police removed a fallen branch from Heathcote Road Dec. 17.
Police notified Verizon about fallen wires on Canterbury Road Dec. 17 and Sage Terrace and Paddington Road Dec. 18.
Police removed branches from Post and Crane roads Dec. 18.
The highway department was notified about a fallen tree on Taunton Road Dec. 18.
A New York City driver reported his 2015 Honda was struck by a falling branch on Post Road Dec. 18. The impact cracked the driver's windshield and damaged the hood. The engineering department the branch did not fall from a Village-owned tree.
A driver struck a large pothole on Weaver Street and sustained two flat tires Dec. 19. The highway department was notified about the pothole, for repair.
Police removed a fallen communication wire from Black Birch Lane Dec. 20. Verizon was notified.
Sixteen car accidents were reported in the Village this week.
Civil matter
On Dec. 17, a building superintendent alleged a resident was removing safety stickers from doors and using cardboard to prop open doors in the building. The super, however, did not have any evidence to support the accusation. Police attempted to talk to the resident in question, but that person was not available.
A Brite Avenue resident reported an oil truck drove over curbing and made tire marks on her lawn Dec. 17.
Dog
Police picked up a loose dog at Crossway and Fayette Road Dec. 22. After attempts to locate the owner were unsuccessful, New Rochelle Humane Society picked up the dog. Shortly thereafter, the owner came to headquarters to report the dog missing. Police informed her how to pick it up from NRHS. The owner was issued a summons for having a dog at large.
Lost and found
On Dec. 16, a passerby found a wallet outside Starbucks on East Parkway. Police located the owner and returned the wallet after verifying the owner's identity.
A Greenacres resident found a phone on the train and brought it to police Dec. 16. Police vouchered it for safekeeping.
A woman reported losing a bag containing two NYS license plates while in a Chase Road restaurant Dec. 17.
On Dec. 18, a passerby found a set of Apple "Airpods" wireless headphones, and brought them to headquarters.
On Dec. 19, a Bronx man lost his phone and tracked it to a location near the Heathcote Gulf gas station on Heathcote Road. There, a man said he found the phone earlier that day while performing scrap metal removal services in the Bronx and planned to try to locate the owner and return the phone after work that evening. Police stood by while the phone was successfully returned to its owner.
Firefighters
According to Fire Chief James Seymour, firefighters responded to 29 incidents this week, including the reported structure fire on Walworth Avenue. Details of other incidents are as follows.
On Dec. 17, firefighters responded to a scene of fallen power lines and a burning tree on Birchall Drive. Primary and secondary power lines were compromised, and multiple utility poles were broken. Firefighters stabilized the scene until Con Edison arrived.
On Dec. 17, carbon monoxide was detected in a Morris Lane house due to a problem with a gas boiler system. Con Edison was called, and firefighters assisted with ventilating the house.
On Dec. 17, fallen wires were burning on Donellan Road, and a resident reported that her house service had been taken out. Firefighters saw that the house service was still connected by one power leg. Firefighters shut down all double pole breakers in the house and relocated the central alarm power to another outlet to restore power to the alarm. Low-hanging wires were taped off, and Con Edison was called.
On Dec. 22, a hissing sound was coming from a suspected gas line at a Stonehouse Road house, following the resident hitting the line while drilling a hole in the wall. Firefighters shut gas to the house and stood by for Con Edison. Upon opening the wall to check for trapped gas, firefighters noticed that a copper pipe inside the wall was running an A/C condenser located outside the house. This pipe was hit and most likely bled out Freon. Firefighters were released from the scene after Con Edison's arrival.
This report covering police and fire department activity from Dec. 16-22 has been compiled from official information.

This police report is sponsored by Scarsdale Security who does more than just security. Contact them about remote video for your home or business. Call 914-722-2200 or visit their website.