Police Report: Drunk Driver Hits Traffic Pole, Takes Out Electricity at Popham Road and Scarsdale Avenue
Wednesday, 01 January 2020 15:44
Last Updated: Wednesday, 05 February 2020 20:30
Published: Wednesday, 01 January 2020 15:44
Traci Dutton Ludwig
Hits: 2469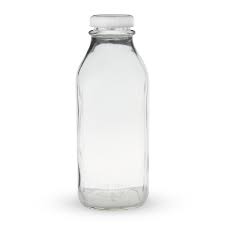 Accident: Following a one-car accident with a traffic pole at Popham Road and Scarsdale Avenue, which took out an electrical connection for a traffic light, police subsequently arrested the driver – Jamie Rene Tenelanda Pesantez, 39, of White Plains – and charged him with driving while intoxicated (first offense) and operation of a motor vehicle by an unlicensed driver. The charges occurred after the driver and a passenger were taken to Westchester Medical Center for injuries immediately following the accident Dec. 23. According to a witness, Pesantez's 1998 Chevrolet passed through the intersection and collided with the traffic pole. Popham Road remained closed to traffic for several days while the pole was repaired and electrical connections were restored.
Arrested
On Dec. 27, defendant Rodolfo Maldonado, 34, of Mamaroneck, 34, of Mamaroneck, surrendered himself at headquarters because of an active arrest warrant. Maldonado's attorney was present with him at the time of his surrender. Following an investigation of alleged incidents from Dec. 22, Maldonado was charged with second-degree aggravated harassment using a phone, telegraph or written communication; third-degree assault, with intent to cause physical harm; and fourth-degree criminal mischief involving disabling equipment to prevent a request for emergency help. Following arrest processing, Maldonado was arraigned at Scarsdale Village Justice Court and released on his own recognizance. Judge Cynthia Dunne issued a temporary order of protection in favor of Maldonado's alleged victim, a Greenwich man. Maldonado is due back in court on Jan. 8.
ID theft
On Dec. 29, a Brite Avenue man reported that a Burlington credit card was fraudulently opened using his personal information. The account was closed, and the man did not sustain any financial loss.
Packages
On Dec. 23, Town of Mamaroneck police recovered several packages on Madison Street, in their jurisdiction. The packages were addressed to four different residents, living at four different addresses in the Village of Scarsdale. Town of Mamaroneck PD gave the packages to Scarsdale police. Scarsdale police delivered the packages to their respective addressees. The recipients could not confirm if the packages had been delivered and stolen, or if the packages had never been delivered. According to shipping details, all packages were marked as "delivered" on Dec. 19.
A Deerfield Lane woman reported seeing a person looking into her mailbox via video surveillance Dec. 27. The woman thought a package might have been delivered, and she suspected the person might be involved with stealing it. Police checked the mailbox. It was empty. The woman said she would call headquarters if she determined a package had, in fact, been stolen.
Broken window
A Post Road woman reported her car's window was smashed while her car was parked outside her house Dec. 23. Police investigated and found a golf ball near the car. It appeared as if the ball was the cause of the broken window.
Water
A Griffen Avenue resident noticed water pouring out of a neighbor's spigot and was unable to turn it off Dec. 23. Police and firefighters attempted to turn off the water, but it was apparently flowing from a frozen pipe that had burst. Police attempted to contact the homeowner and left a message.
Police notified the water department about a water line break on Valley Road Dec. 23.
Welfare check
On Dec. 24, a woman called police and asked for a welfare check of her mother who was staying with an aunt on Nelson Road. Police checked on the mother, who said she was fine. She spoke with her daughter and said she would contact her again the following day. On Dec. 27, a woman called police again and advised she was at her mother's house in Katonah, but her mother was not there. She told police she believed her mother was at her aunt's house on Nelson Road and requested a welfare check. Police checked on the mother, who was at the Nelson Road house, with her sister. The mother said she had not received a call from her daughter and did not want to talk to her at that point in time. The mother advised she would be staying with her sister on Nelson Road until her car was fixed.
At the request of a caller, police attempted to check the welfare of a Penn Boulevard resident Dec. 28. Police went to the house, but no one was home. From the exterior, it appeared as if nothing was out of the ordinary.
Dog
A Gatehouse Road woman reported she could not leave her house because an unknown dog was outside her door Dec. 24. Police retrieved the dog and located its owner. The woman was then able to comfortably enter and exit her house.
Noise
At 2:30 a.m., Dec. 25, a Post Road man reported that his housemate was playing loud music in the room next door. Police asked the housemate to lower the volume of the music due to the hour, and the housemate complied. Police also advised the man who made the complaint that due to the fact that the men share a wall between their rooms, some sound will always be able to be heard.
Whereabouts
A Quaker Ridge woman called police to say she was having a problem with her son Dec. 25. The son told his parents he was going to play basketball at the Heathcote School courts; however, the parents then observed their son en route to a friend's house on Secor Road. They told their son to get into their car, which he did. The family went back to their house, and everything seemed in good order when police arrived to investigate the call.
Milk bottle
A Tunstall Road resident alleged a person came onto the property, placed something in a milk container and ran away to a car after midnight Dec. 27. Police examined the milk container and saw two empty bottles. Everything seemed to be in good order.
Help
An elderly man was stopped in a car at Chase Road and Spencer Place Dec. 27. The man said he was lost and did not have any means of navigating back to his house. He said he was tired and wanted to leave his car parked in the village and return with a family member to get it the next day. Police helped the man secure his car at a parking spot. Police also helped him call a taxi.
Cars and roadways
On Dec. 26, police notified Con Edison that branches were down on electrical wires on Murray Hill Road.
Police were called to mediate a dispute between two drivers who allegedly almost got in an accident on Mamaroneck Road Dec. 26. When police arrived, one driver was standing outside of his car in front of the other driver's car. Police managed to separate the individuals and calm the situation. No damage occurred, and no injuries were reported. Police advised the parties to call police in the future and to not attempt to handle any road disputes themselves.
Police placed a traffic cone in a large pothole at Ferncliff and Post roads and notified the highway department Dec. 28.
Four car accidents were reported in the village during the reporting period.
Civil matter
A Stratton Road woman reported her daughters were not brought back to her house on time by their father, who lives at a different address Dec. 26. She did not request a welfare check of the children. She just asked that the incident be documented.
Firefighters
According to Captain James Seymour, firefighters responded to 25 incidents during the reporting period. Seymour shared details of the following incidents.
A dryer caught fire in a Normandy Lane house Dec. 25. Residents were instructed to evacuate the house, and firefighters disconnected the dryer and removed it to the front yard. Firefighters ventilated the basement with a fan.
A caller reported an outdoor deep fryer, located approximately 10 feet from the house on a concrete patio, was on fire Dec. 25. Firefighters put out the fire with an extinguisher and stood by the pot of oil until it cooled down.
Lincoln Road residents locked themselves out of their house Dec. 25. Firefighters successfully got into the house through an open window and let the residents back inside after checking IDs.
A smoky haze was present in an Eton Road house Dec. 25. Firefighters investigated and removed embers and burnt logs from a fireplace to mitigate the condition.
On Dec. 29, firefighters called Con Edison about an outdoor gas odor on Aspen Road. Con Edison arrived and firefighters assisted in checking a house to check for possible gas migration.
This report covering police and fire department activity from Dec. 23-29 has been compiled from official information.

This police report is sponsored by Scarsdale Security who does more than just security. Contact them about remote video for your home or business. Call 914-722-2200 or visit their website.