Police Report: Spencer Place Clothing Store Employee Charged with Grand Larceny
Wednesday, 15 January 2020 11:59
Last Updated: Wednesday, 15 January 2020 12:49
Published: Wednesday, 15 January 2020 11:59
Traci Dutton Ludwig
Hits: 3356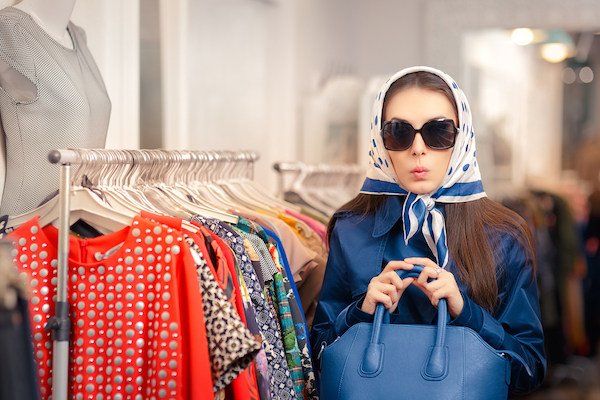 On Jan. 8, Yukari Natalie Shigeta, 44, of Scarsdale, was arrested on charges of third-degree grand larceny and fourth-degree grand larceny. She is accused of stealing $1,710.63 cash and merchandise valued at $19,601.98 from her former employer's business, a clothing store on Spencer Place. Shigeta was arrested following an interview with police and arraigned at Scarsdale Village Justice Court. She was released on her own recognizance, and a temporary order of protection was issued in favor of the victim. A future court date is pending.
Car break-ins
On Jan. 6, a Cohawney Road resident reported two unlocked cars in her driveway were entered overnight and a total of $30 in quarters was stolen. The incident was captured on video surveillance. That same morning, residents on Kingston, Shawnee, Tompkins and Brewster roads also reported unlocked cars in their driveway were entered. A wallet containing credit cards was stolen from the Kingston Road car. An empty Rolex watch box was stolen from the Shawnee Road car. A cell phone and change purse were stolen from the Tompkins Road car. Loose change was stolen from two Brewster Road cars. Additionally, on Jan. 6, a Brown Road resident reported a locked car parked in the driveway was broken into overnight, and a cell phone and loose change were stolen. When police arrived at the resident's house, no one answered the door. Therefore, a report on the incident is pending.
On Jan. 7, another Cohawney Road resident reported her car had been broken into the previous night. The resident said change had been stolen, but she did not wish to file a report.
Cell phone
A Cushman Road woman received a message that her cell phone had been disconnected Jan. 7. In following up with Verizon, the woman learned her number had been exported to AT&T without her permission. The phone service providers are following up to determined who requested the export of the number.
Scam
A Jefferson Road woman reporting receiving an email that she originally believed was from Apple. She then supplied her husband's personal information as requested in the email. Later she realized the email had not been sent by Apple and was most likely part of a scam.
Assistance
On Jan. 6, police spoke with a library patron who was making employees uncomfortable by asking about their work schedules. The patron apologized and said he would stop asking such questions.
A Palmer Road business reported a white man with gray hair, in his 50s, was refusing to leave the establishment Jan. 8. The man left after police were called. Police spoke with the man in a nearby parking lot and told him to stay away from the establishment at the owner's request.
On Jan. 9, a Hutchinson Avenue resident reported experiencing "multiple suspicious incidents" from Jan. 6 – Jan. 8. Police are following up.
D.O.A
A 95-year-old Aspen Road man died at home Jan. 12.
Custody arrangement
A Popham Road man reported his ex-wife was not allowing him to pick up his daughter and not abiding by their custody agreement Jan. 9. He was unable to provide court-ordered custody documentation and was advised to have paperwork with him when picking up his daughter in the future, so police could enforce it if necessary.
No car seat
Following up on a call from a concerned citizen, police stopped a driver who made an illegal U-turn at Garth and Popham roads Jan. 12. The car contained a baby being held on his mother's lap in the back seat. The baby was being "bounced around with his face pressed to the rear driver's window" without being properly restrained in car seat. Police issued summonses to the parents and admonished them for unsafe transportation.
911
A woman called 911 from an Edgewood location because her "eight-year-old daughter was out of control and would not calm down" Jan. 8. The woman then hung up the call and did not answer upon callback. Finally the woman answered and said her daughter had calmed down. The woman refused to provide her name.
Cars and roadways
On Jan. 7, police directed traffic around a disabled truck on Popham Road.
Police called a tow for a disabled car at Mamaroneck and Stratton roads Jan. 9.
Cars were parked illegally on Potter Road while the drivers were observing their children play in Hyatt Park Jan. 11. Police asked drivers to move their cars to legal parking spots.
Callers reported boys racing cars behind the high school on Brewster Road Jan. 12. The boys were gone when police arrived on scene. Police will monitor the area.
Three car accidents were reported in the Village this week.
Dogs
A Kensington Road woman reported her dog was attacked by a neighbor's dog at the corner of Tompkins and Fenimore roads Jan. 8. No further details were provided.
A passerby saw a puppy outside in the cold weather on School Lane and called police Jan. 8. Patrol went to the house and confirmed the dog was in good health and being taken care of. The owner said she had just let the dog out momentarily.
Village code
On Jan. 10, police issued a violation summons to a Wildwood Road gardener that dumped leaves and yard debris on Village property at the corner of Secor and Wildwood roads.
Lost and found
A black jacket was found on Brewster Road Jan. 7. It was soiled and appeared to have been in the roadway for a period of time. Police discarded the jacket due to its condition and lack of identifying information.
An attorney reported losing a "secure pass" ID somewhere in the village Jan. 7.
On Jan. 11, a Scarsdale High School ID was found on East Parkway and returned to the student at the student's Village address.
A passerby found a Chase debit card on Greenacres Avenue and gave it to police Jan. 12. Police contacted the owner who said she would retrieve the card.
Firefighters
According to Captain James Seymour, firefighters responded to 15 incidents during the reporting period. Seymour shared details of some of the incidents, as follows.
On Jan. 7, firefighters stood by for Con Edison and provided assistance at the site of a gas leak on Richbell Road.
Firefighters assisted at a one-car accident on Weaver Street, in which the driver was injured after striking a pole, Jan. 9. Scarsdale Volunteer Ambulance Corps tended to the driver.
On Jan. 13, smoke was coming from a burnt steam supply line connected to a dishwasher in a Garth Road pizzeria. Firefighters forced open the door and disconnected the appliance. They ventilated the space by opening a sliding glass door.
This report covering police and fire department activity from Jan. 6-12 has been compiled from official information.

This police report is sponsored by Scarsdale Security who does more than just security. Contact them about remote video for your home or business. Call 914-722-2200 or visit their website.