Police Report: Car Break-ins and Car Thefts Continue
Wednesday, 06 May 2020 09:35
Last Updated: Thursday, 07 May 2020 10:15
Published: Wednesday, 06 May 2020 09:35
Traci Dutton Ludwig
Hits: 1213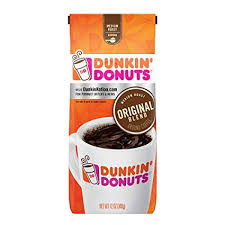 Car theft: At 6 p.m., May 1, a Meadow Road resident reported her $40,000 dark blue BMW X3 was stolen from her driveway within the last thirty minutes while she was out taking a walk. The car was eventually recovered.
Car break-ins
On April 27, an Axtell Road resident reported that her car had been broken into the previous night. Two credit cards, $100 cash and a driver's license were stolen.
On April 27, a Church Lane South resident reported two cars had been entered the previous night and loose change was stolen. The cars were parked in her driveway, and the doors were possibly unlocked.
On May 1, a Nelson Road resident reported suspicious behavior was detected by his home surveillance cameras around 4:25 a.m. According to the police report, one of the video clips showed two individuals walking and running on Nelson Road around that time. Another clip showed one of the individuals attempt to open the door of a parked car.
On May 1, an Ardmore Road resident reported her car was broken into the previous night and loose change was stolen.
On May 2, a Harvest Drive man reported that his parked car had been entered the sometime in the recent past. Nothing was reported missing.
Shoplifting
On April 29, a Dunkin' Donuts storeowner, on Depot Place, reported a woman who had been in the store took a bag of coffee without paying for it. After speaking with patrol, the person who took the coffee returned it. It cost $10.49. The store manager said the woman was no longer welcome inside the store.
Fake check
A Rodney Road woman said she was selling French doors on eBay and received a check that did not clear April 27. She retained possession of the doors and has not incurred any financial loss.
Doors
A Bell Road woman reported someone rang her doorbell twice at 4:40 a.m., May 1.
On May 3, a door to an East Parkway business was unlocked with no one inside. Police contacted store management and secured the door.
On May 3, police checked a Franklin Road house after a neighbor reported that the front door was left open. After investigating, it was determined that the door was accidentally left open, and police closed and secured it.
Don't open that door
On April 30, a Haverford Avenue woman reported she was riding in a car with her son on Weaver Street and a female pedestrian attempted to open the rear door of their car. The pedestrian was described as a black woman wearing ripped jeans with her hair in bun with a silver decoration. The woman's son, who was driving the car, became startled and drove away.
Dead on arrival
On April 29, a 67-year-old Coralyn Road woman died at home.
On April 29, a 91-year-old Popham Road woman died at home.
Cars and roadways
A car idling in the parking lot of Quaker Ridge School was there so they driver could make a phone call April 30.
Police removed a bag of garbage that had blown onto Griffen Avenue April 30.
Police pulled of an erratic driver on Mamaroneck Road May 1. The driver said he was responding to a family emergency. Police admonished him and released him with a warning.
Workers on Sharon Lane closed a lane of traffic in the roadway to make repairs to the curb cut May 2. Police told workers they needed a permit to close a lane of traffic. Workers said they could finish the work without closing a traffic lane, and they removed cones from blocking the roadway.
On May 3, police helped a pedestrian cross Weaver Street.

Two car accidents were reported in the Village during the reporting period.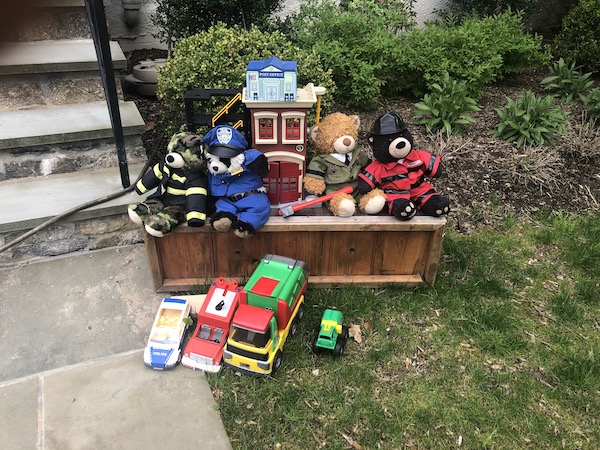 Thanking our heroes: Photo credit Jeanette Warner
Suspicious activity
On May 2, a Harvest Drive resident reported a suspicious car was parked in front of his house around 5 p.m. Two individuals exited the car and were allegedly on the resident's property for a few minutes before they got back in the car and headed toward Mamaroneck Road. Later, the resident called police and said the two individuals worked for his builder and nothing was suspicious about their presence on his property.
A man lying on a Palmer Avenue field and covered in mud said he was out exercising and everything was in good order May 2.
Help
Police helped a Kingston Road woman contact New York City Police in order to obtain help for her mother who lived in NYPD's jurisdiction April 27.

Police provided backup for Eastchester police at a traffic stop on Scarsdale Avenue April 29.
On April 30, a Scarsdale woman told police a friend who lived in Queens said she was going to harm herself by overdoing on allergy medication. Police contacted police in the appropriate jurisdiction in Queens for follow-up.
Social distancing
On April 28, police advised kids playing basketball on a Wayside Lane court, kids gathering on Crossway Field and people walking on the high school track that all Village parks, playgrounds, fields, courts and school grounds were closed. All individuals dispersed without incident.
On May 2, police dispersed approximately 20 people from the Scarsdale High School track.
On May 2, police dispersed a gathering of people from Edgewood School grounds.
A family was playing soccer in Aspen Park against NY State social distancing orders May 3. Police dispersed the family from the park.
Construction
On April 29, police told workers at a Vernon Road job site that they needed to stop work immediately due to violations of NYS orders and warnings from the Village engineer's department.
Village code
Two people were fishing at the pond behind Scarsdale Public Library at Olmsted and Brewster roads May 1. Police admonished them and told them that fishing in the pond was prohibited, as per village code.
A neighbor complained about a generator running on Griffen Avenue May 2. Police investigated the complaint and found the generator was not in violation of any codes at the moment it was observed by police.
Police dispersed approximately 15 people from Fox Meadow School grounds May 2.
After a neighbor complained of noise, police asked a Heathcote Road resident to lower the volume of music playing in his house May 2.
Dogs
On May 3, police and New Rochelle Humane Society worked assisted in collecting a loose dog on Dickel Road and reuniting it with its owner.
Lost and found
Greenburgh police advised Scarsdale police that they found a wallet belonging to a Chateaux Circle resident in their jurisdiction May 1. Scarsdale police advised the owner, and the owner said she would pick up the wallet from Greenburgh police.
Firefighters
On April 27, police assisted with a car accident on the Hutchinson River Parkway.
On April 27, water was collecting on Post Road. Firefighters went to the scene and realized a hot water valve beneath a kitchen sink had broken off. They isolated the valve and turned off its water supply. They advised the homeowner to contact a plumber.
Firefighters used a window to assist emergency medical workers in gaining entry to a Coralyn Road house April 28.
On April 29, an indoor gas odor was reported in a Christie Place building. During investigation, low levels of carbon monoxide were detected in an apartment. Firefighters stood by for Con Edison.
On May 1, firefighters assisted at a two-car car accident, with airbag deployment, at Griffen Avenue and Weaver Street.
On May 3, firefighters assisted at a two-car accident, with a rollover, on the Hutchinson River Parkway.
This report covering police and fire department activity from April 27 – May 3 has been compiled from official information.

This police report is sponsored by Scarsdale Security who does more than just security. Contact them about remote video for your home or business. Call 914-722-2200 or visit their website.