Police Report: Stolen Rental Car Recovered, Wayside Lane Restroom Damaged by Criminal Mischief, Family Drama
Wednesday, 13 May 2020 09:36
Last Updated: Wednesday, 13 May 2020 09:45
Published: Wednesday, 13 May 2020 09:36
Traci Dutton Ludwig
Hits: 1770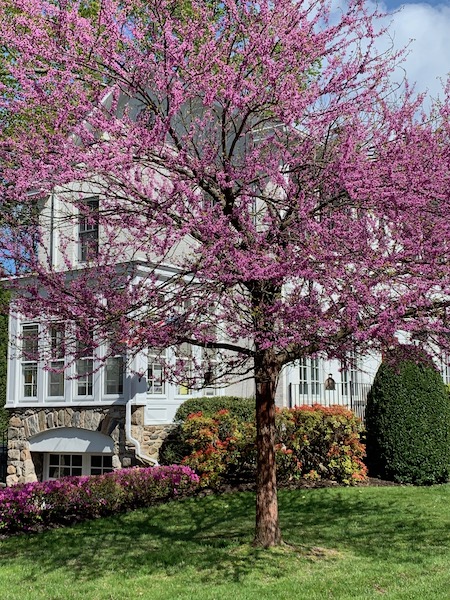 Stolen car: On May 5, a Johnson Road resident reported that his rental car – a 2020 Nissan – driver's license and iPhone were stolen from outside his house on the previous Friday night. The car was later recovered.
Criminal mischief
On May 7, police discovered that someone damaged the bathroom door at the Wayside Lane tennis court comfort station. According to the police report, someone forced open the door to the women's restroom by damaging both the door frame and jam area. Additionally the toilet lid was smashed, and pieces of it were littered throughout the restroom. Damages are estimated at $1,000.
Domestic matters
An Edgewood man asked for assistance to intervene in a dispute he was having with his wife May 5. In the course of the dispute, the wife, who was intoxicated, attempted to take the car keys to drive to another location. Police spoke with the wife and the husband and helped them come to a mutual resolution.
A Fox Meadow father reported his son was banging on the door, trying to get inside the house at 1:19 a.m., May 8. According to the father, the son was not welcome inside the house. Police advised the son of his father's wishes and assisted the son in calling a taxi to go to a hotel in White Plains for a few days.
Death
An 86-year-old Boulevard man died at home May 6.
Intoxication
A man called police alleging that a Scarsdale Avenue store would not serve him and he did not know why May 6. Police spoke with the storeowner who said he was not serving the man because he was intoxicated and not wearing face covering. He said he has had problems with the man in the past, especially when the man was intoxicated and acted in a disorderly manner. Police explained the reasons for not being served to the man, and he said he understood.
Hypodermic needles
A Johnson Road resident found a hypodermic needle at the curb in front of her house May 4. Police collected it and took it to Scarsdale Volunteer Ambulance Corps where it would be discarded properly.
On May 5, police collected two hypodermic needles from Bradley Road and took them to Scarsdale Volunteer Ambulance Corps where they would be discarded properly.
Inappropriate pictures
A Brite Avenue man reported receiving numerous unwanted inappropriate pictures via text message on his cell phone May 7. He attempted to block the sender's number, but his phone carrier required a police report in order to the process the block request. Police created a report about the incident and gave it to the man.
Safety
A caller reported there was an unsafe condition concerning a teacher appreciation car parade at Quaker Ridge School May 4. Police arrived on scene and observed families driving by the school with family members hanging out the windows of cars and holding signs. The event was close to concluding, and police advised the organizer to make sure vehicle occupants were engaged in safe practices.
A caller reported a kid sitting in the grass on Olmsted Road, with a T-shift pulled up over him as if he were cold, May 5. Police spoke with the boy and his parents, who were aware of the boy's location. Everything was determined to be in good order.
Pandemic restrictions
Police dispersed workers from a Greenacres Avenue house May 4.

Three women gathered near the water tower to "admire the weather" May 4. Police dispersed them and cautioned them not to gather.

On May 5, police dispersed about 20 people from a Scarsdale High School field where they had gathered to play soccer.

On May 6, police accompanied staff from the building department to a Greenacres Avenue job site to advise workers that only one worker could be present at the job site at a time. The workers were advised to inform their boss to avoid more ongoing problems and stop work orders.

Police dispersed kids from gathering and playing basketball at the courts at Greenacres School May 7.

Police reported observations about people congregating on school grounds and engaging in physical activity to school district administration May 10.
Cars and roadways
On May 4, police pushed a dislodged manhole cover back into its proper place on Edgewood Road.

On May 4, police notified the highway department about a dangling tree limb above Brown Road.

Police contacted an electrical contractor to repair a flashing traffic light on Mamaroneck Road May 7.

A Copper Beech Lane man reported a large animal on the street May 7. Police advised him to consult with a trapper.

A driver reported a road rage altercation with four men in another car, whom the driver encountered near the intersection of Brewster and Olmsted roads May 8.

A Village tree fell on Brown Road and pulled down an electrical wife May 9. Police stood by for Con Edison and the highway department.

A construction fence blew from a Mamaroneck Road job site into the roadway due to high winds May 9. Police put the fence back on the job site property and notified the foreman of the construction team. He said he would send over a crew to secure the fence.

A USPS vehicle struck a fire hydrant on Church Lane May 10. The driver said he got distracted because he spilled a bottle of water on himself when driving. Police contacted the water department for follow-up and repair. It was the only officially reported accident in the Village this week.
Civil matter
A Parke Road man reported that his ex-wife, in a divorce settlement, had been ordered to return U.S. currency from the 1800s worth more than $250,000. Although his ex-wife allegedly admitted to having possession of the currency in an email, the man said she was refusing to return it to him. Police advise the man that his complaint was a civil matter, and they advised the man to consult with his attorney and address the matter in Family Court.
Animals
Police advised a person with a dog off leash on a Mamaroneck Road field that the dog must be leashed as per Village code May 6.
A Cooper Beech Lane man reported his neighbor's cat keeps coming on his property and his deck against his wishes May 10. Police spoke with the cat owner who said he was aware of the problem and was taking steps to attempt to keep the cat in his own yard. One attempt was buying a leash to leash the cat when it goes outdoors. Police reported this information back to the man who complained. They encouraged the man to contact them again rather than arguing with the neighbor.
Firefighters
On May 4, Con Edison red-tagged a gas oven that was not firing properly in an Eastwoods Lane house May 4. The homeowner was advised to call for appliance repair.
On May 7, firefighters assisted Fairview Fire District while their members were addressing an oven fire in their jurisdiction.
On May 9, firefighters and building staff ventilated a Popham Road building of elevated levels of carbon monoxide. The carbon monoxide was traced to workers using a gas-powered power washer to clean a basement garage in an adjacent building.
Firefighters assisted with a car accident on Church Lane May 10. A fire hydrant had been impacted; so firefighters stood by for water department personnel.
This report covering police and fire department activity from May 4-10 has been compiled from official information.