Driver Arrested After Attacking Another with a Hunting Knife in a Case of Road Rage
Thursday, 18 June 2020 07:26
Last Updated: Thursday, 18 June 2020 12:43
Published: Thursday, 18 June 2020 07:26
Traci Dutton Ludwig
Hits: 3191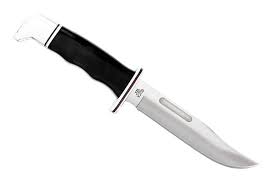 Following a report of a possible hit and run car accident at Mamaroneck Road and Crossway around 1 p.m., June 11, police went to the scene and found an injured 19-year-old Caucasian White Plains man, who had been the victim of road rage assault. According to the victim, a road rage incident initiated in another jurisdiction and continued as he drove his 2015 BMW westbound on Mamaroneck Road. At the intersection with Crossway, the Caucasian driver of the other vehicle, a 2019 Volkswagen, pulled his car in front of the victim's car to block it. At that point the other driver – later identified as John Zoppo, 30, of North Salem – exited his vehicle and began kicking the victim's car and shouting expletives. The victim then got out of his car, and Zoppo attacked him with a hunting knife, causing injuries to both of the victim's hands, according to the police report. Zoppo then fled the scene. Medical attention was provided to one 54-year-old witness on scene by Scarsdale Volunteer Ambulance Corps, and the 19-year-old victim was taken to Westchester Medical Center for treatment of his injuries. Police began searching for Zoppo and broadcast a bulletin including Zoppo's license plate to other agencies. Zoppo and his car were subsequently found in the parking garage of Northern Westchester Hospital, in Mount Kisco. Zoppo had driven to the emergency room there for treatment of his hand injuries. After Zoppo was discharged from the emergency room, he was arrested by Scarsdale police and charged with felonious second-degree assault. During their investigation, police seized the large hunting knife that was used in the attack as well as a pellet gun, five pellet containers and one container containing BBs.
Manhunt
On Sunday afternoon June 14 around 4 pm Quaker Ridge residents reported hearing helicopters overhead. The noise was due to a search by the Westchester County Police who were looking for a graffiti suspect that fled from the Hutchinson River Parkway. The Scarsdale and Harrison Police Departments assisted in the search and the Westchester County Police located the suspect on Stratton Road.
Stolen packages
On June 9, a Murray Hill Road resident reported an unknown woman just stole a package from her porch. It contained approximately $60 worth of children's toys, toddler's clothing and hair dye. The resident's son said he saw a woman walk away from the house with the package and get into the passenger seat of a dark-colored Volkswagen Jetta.
A Foxhall Road woman also reported multiple packages were stolen from her porch June 9.
Stolen bicycle
A Boulder Brook Road woman reported her $700 black Canondale bicycle was stolen out of her garage sometime between 11 a.m., June 10, and 11 a.m., June 11. In its place, an old bicycle was left on her yard. She suspects it was left behind by the bicycle thief.
Identity theft
On June 8, a Hampton Road resident reported that a fraudulent Bank of America checking account was fraudulently opened in her name in May.
On June 8, a Gaylor Road woman reported someone attempted to open a fraudulent cell phone account in her name.
On June 12, a Crest Lane resident reported that an unknown person opened a credit card in his wife's name and used it to make fraudulent purchases totaling approximately $700. The card was cancelled.
On June 13, a Lawrence Road resident reported someone fraudulently filed for unemployment in his name.
Harassment
On June 12, a woman reported that a contractor installing a garage door at her house on Harcourt Road got frustrated with questions, started yelling and made threats before he was asked to leave the property.
Hypodermic needles
Hypodermic needles were found on the ground outdoors on Bradley Road June 8. Police collected the needles and took them to Scarsdale Volunteer Ambulance Corps for safe disposal.
Trespassing
On June 9, a Springdale Road resident reported a young woman wearing a white tank top with a gray bandana tied around her neck was seen running through her yard for no legitimate reason.
A doorbell camera alerted a Fox Meadow Road resident to the fact that an unknown person approached his house and then walked away at approximately 3:30 a.m., June 10.
Bear
A black bear was reported on Burgess Road June 10. Residents were advised to keep all garbage and bird feeders inside or well covered. They were also advised to make a lot of noise with pots and pans in order to discourage the bear from getting comfortable in the neighborhood.
On June 12, a Heathcote Road woman reported a black bear walked through her yard and was then located in a neighbor's yard. It was gone when police arrived.
A woman told police she heard "a bear growling " near Corell Park June 12. The alleged bear was gone when police arrived; nor did police hear any growling.
Construction
Construction of a driveway, possibly without a permit, was reported on Kensington Road June 8. Police went to the scene and observed a pile of gravel on the road. The contractor said he did not yet have a permit to do the work. Police advised him to stop work until he could obtain the proper permit. He was also advised to remove the gravel from the roadway. The building department is following up. On June 9, the same contractor was back at work at the same site. He said he had applied for a permit but had not yet received it. He was advised by the building department and police to stop work.
Assistance
On June 9, a Quaker Ridge woman called to report her 95-year-old grandmother, who suffers from Alzheimer's, had been missing for approximately 20 minutes. Police located the grandmother near the intersection of Hazelton and Secor roads, and they reunited her with her family.
On June 10, police checked the welfare of a White Road woman and confirmed that she was OK.
Swimming
An Obry Drive resident reported that kids were swimming in a pool on a vacant property that backs up to his house June 12. Police went to the scene and spoke with the kids. One kid said his family owns the property, but they have not yet moved n. He called his mother, who confirmed the story with police.
Neighbors
On June 10, a Walworth Avenue woman reported a neighbor complained about her children making unnecessary noise while playing; however, she thought the noise was reasonable. Police spoke with the neighbor and advised him to contact the police department for investigation of any noise complaints, rather than taking the matter into his own hands. Police advised both parties to avoid contact with each other.
Cars and roadways
On June 10, a tree fell at Madison and Richelieu roads, knocking down power wires. Police kept pedestrians away from the dangerous area, and Con Edison and highway department workers arrived to address the fallen live wires and tree.
On June 12, the highway department was notified that a yellow lens on a Mamaroneck Road traffic light was inoperable. The highway department was working to repair it.
A woman tripped on a sewer grate cover on Scarsdale Avenue and possibly twisted her ankle June 12.
Patrol helped a pedestrian cross Weaver Street and safely walk on the sidewalk on June 12 and 13.
A bicyclist reported he was struck by a car at Popham and Autenreith roads June 14. He fell from his bike following the impact and sustained abrasions to his hand and leg. He declined medical assistance and refused to file an official accident report.

Four car accidents were reported in the Village this week.
Village code
On June 9 and 12, police dispersed kids from Greenacres School grounds and advised them that all playgrounds were closed.
Police issued a summons to a landscaper using a gas-powered leaf blower on Crossway in violation of Village code June 10.
Police issued a summons to a landscaper using a gas-powered leaf blower on Park Road in violation of Village code June 11.
On June 12, police issued a summons to a landscaper using a gas-powered leaf blower on Fenimore Road in violation of Village code.
A Kensington Road man explained that he was listening to music "louder than normal," due to power washing at a neighbor's house June 14.
Police dispersed kids from a basketball court on Ogden Road June 14.
Lost and found
A passerby found a wallet near the entrance to the middle school and gave it to police June 11. Police vouchered it for safekeeping.
Firefighters
According to Fire Chief James Seymour, firefighters responded to 32 calls this week. Seymour shared the following details about those calls.
On June 9, firefighters assisted at a three-car collision on Mamaroneck Road. One patient was transported to a local hospital with minor injuries, and 2 cars were removed by tow.
On June 10, a pool heater misfired in the basement of a Park Road house and caused carbon monoxide to accumulate inside the house. Firefighters ventilated the basement and stood by for Con Edison. Con Edison red-tagged the heater.
A burning odor was coming from a dryer in a Meadow Road house June 11. The odor dissipated when the dryer was turned off. Firefighters advised the homeowner to clean the lint from the rear of the dryer and the ductwork.
On June 13, firefighters traced an odor of smoke at a Taunton Road house to some burnt paper in a basement window well.
On June 13, a hot water heater was not venting properly in a Myrtledale Road house. Firefighters ventilated the house, and Con Edison shut down the appliance.
On June 14, a breaker panel was sparking inside a Dobbs Terrace house. Firefighters isolated the sparking breaker, cut power to it and advised the homeowner to contact an electrician for repair.
This report covering police and fire department activity from June 8-14 has been compiled from official information.

This police report is sponsored by Scarsdale Security who does more than just security. Contact them about remote video for your home or business. Call 914-722-2200 or visit their website.