Police Report: Two Cars Stolen from Village Driveways Plus Attempted Car Break-ins
Wednesday, 24 June 2020 12:23
Last Updated: Wednesday, 24 June 2020 12:31
Published: Wednesday, 24 June 2020 12:23
Traci Dutton Ludwig
Hits: 1823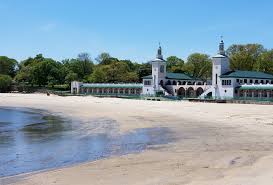 Car thefts: A 2018 Volvo was stolen from a Taunton Road driveway June 17. The car had been left there unlocked with the keys inside.
On June 19, a Crossway man reported his Honda Civic had been stolen from Palmer Avenue the evening before. Police are investigating.
Bicycle theft
A caller informed police that her child's bicycle had been stolen from Greenacres Avenue June 17. She did not want to file a formal report.
Attempted larcenies
At 3:50 a.m., June 17, a Brite Avenue resident reported seeing a "tall, skinny man" open the doors of a neighbor's parked car in an apparent attempt to steal the car or something from inside the car. After entering the car, the man fled the scene in a dark-colored sedan. Police attempted to contact the car's owner, but they could only leave a note.
On June 17, a Taunton Road man told police he had obtained video of individuals attempting to break into his parked locked car during the early morning hours of June 17.
On June 17, a Madison Road man reported someone opened his parked car overnight, but nothing was stolen.
A doorbell camera recorded a man in a white T-shirt attempt to enter a parked car in a Penn Blvd. driveway in the overnight period of June 21-22. The car was locked, and the man left.
Vandalism
Vandalism, in the form of graffiti on the roof of the auditorium wall, was reported at a Heathcote School June 17. While investigating, police also found empty bottles of alcohol in a picnic-like area on the grounds.
Identity theft
On June 15, a Magnolia Road woman reported someone fraudulently filed for unemployment from a fictitious employee – with a fake name and Social Security number – who allegedly worked for her. The Department of Labor was informed.
On June 15, a Chesterfield Road woman reported a fraudulent charge of approximately $572 on her credit card. It occurred on May 28. She informed her credit card company.
On June 16, an Oak Way resident reported someone fraudulently applied for unemployment in his name.
On June 18, a Hillview Drive man reported several fraudulent credit card accounts were opened in his name over the last couple weeks. The accounts were cancelled.
On June 19, a Fayette Road man reported someone fraudulently applied for unemployment in his name.
Scam
A Harvest Drive caller reported being the victim of a scam while attempting to help his mother purchase a house in Boca Raton, FL, June 17. It seems that an electronic funds transfer related to the purchase of the house never went through properly and possibly went to a fraudulent recipient. The caller was advised to obtain a police report for follow-up.
A Windward Road homeowner reported that a fictitious rental listing for her house had been posted on Craig's List June 18. It used photos of her house but a false description and rental details. She asked for a police report in order to get the post removed.
A Brite Avenue woman reported receiving a piece of mail that might be a scam June 20. Police advised the woman to throw it away.
A Brewster Road man received a fake email alleging to be from a friend who was in need of emergency funds June 20. The man purchased cash cards and provided card numbers and pins to the scammer by email. After learning his friend's email had been hacked, and the money request was fraudulent, the man reported the matter to police. Police advised him to deposit the funds on the cards into his account before the scammer could process them. No financial loss was incurred.
Whereabouts?
A man called police because he was worried about his wife who had decided to walk home from Rye Playland after an argument June 15. Police located the woman at her home and all was in good order. She said her cell phone died on the way home, and she therefore could not respond to her husband's calls and texts. Police notified the man via Westchester County police, who were present with the man at Rye Playland.
A woman called police because she said she could not find her husband or son June 16. She sounded stressed, according to police. Police went to her house and located her husband inside. He said he was at home the whole time. Both he and the wife said she was mourning the loss of a family member and was under stress.
A Meadow Road grandfather called police to report his grandson might be missing June 17. The grandchild was successfully located inside the grandfather's house.
Delivery
On June 17, a rug cleaner asked police to accompany him while dropping off several high-value rugs to a Fenimore Road address, due to the fact that the cleaner has allegedly "had issues" with the homeowner's son in the past. Police stood by while the rug delivery was successfully made.
Letters
A Walworth Avenue woman reported she receiving a letter regarding a sign posted in her yard June 17. The letter did not contain any threats. It only directed the woman to several politically motivated online posts. Nevertheless, the letter made the woman uncomfortable; so she reported it.
A Leatherstocking Lane woman reported receiving an unsolicited letter from an ex-boyfriend, whom she had not seen for 10 years, that she felt was harassing June 19. Police read the letter. It was not threatening. It appeared to be an attempt to reconnect. The woman was advised to tell the ex-boyfriend that she did not want him to contact her. Police called and reiterated the same message. The boyfriend said he understood.
Parked car
A Heathcote Road resident reported an unknown car had been parked in her driveway overnight June 17. Police investigated and determined the car had been serviced by a local mechanic. It had been dropped off at the wrong address by mistake.
Noise and lights
A reported alarm sound inside a Normandy Road house was determined to be an electric toothbrush left on but unattended and vibrating inside a bathroom cabinet June 18.
A scoreboard on Mamaroneck Road was illuminated at 11 p.m., June 19. A caller informed police. Police were able to turn off the scoreboard.
Bicyclist hit
A caller, alleging to be a mother, called police to report her son had been struck by a car while bike riding at Post Road and Boulevard June 16. The boy was not injured, but the bike was damaged. The caller said she only wanted to document the incident. Police tried to reach out to the caller numerous times to follow up on the matter, but no one answered. After obtaining the caller's address from Eastchester police department, police went to the house, but the homeowner on scene said the caller did not live there.
Cars and roadways
On June 15 and June 21, police helped a pedestrian cross Weaver Street and get to her destination.

Police stood by to block traffic and facilitate a peaceful vehicular demonstration by Janitors for Justice along the Scarsdale border from Hartsdale to White Plains on June 15.

The highway department replaced a loose manhole cover at Palmer Avenue and Lincoln Road after a bicyclist complained to police June 16.

Police removed debris from Griffen Avenue and Weaver Street June 16.

Police asked drivers to move their parked cars from Ridgecrest East and Ridgecrest North to alleviate congestion June 16.

Police asked a truck driver to move his vehicle because it was blocking a Highland Way driveway June 16.

A parked car was blocking driveway access on Brook Lane June 16. Police asked the owner to move it.

Police informed highway workers about a dead skunk on Ferncliff Road, for purposes of disposal, June 19.

Two cars were parked on the sidewalk on Post Road June 19. Police asked drivers to move their cars and properly park them.

Police called a tow for a disabled car with a flat tire on Christie Place June 21.
Animals
A Brewster Road woman reported a green-colored animal trap in her backyard June 15. She said she did not place the trap there. Neither did they neighbors. Police triggered the trap to deactivate it. Later in the day, a wildlife company informed the woman that they had placed the trap on her property by mistake, and an employee removed it.
A young raccoon was stuck in a Johnson Road yard, with its leg caught under a rock June 21. Police moved the rock to dislodge the leg, and the raccoon safely ran away.
Village code
On June 16, police informed a Beechwood Lane woman that neighbors had complained of loud music from her house. She turned down the volume.
Police issued summonses to landscapers using gas-powered leaf blowers in violation of Village code on Brookby and Butler roads June 16, Boulevard, Fox Meadow, Circle and Wildwood roads and Greenacres Avenue June 17, Walworth Avenue June 18 and Overhill Road June 19.
Kids were climbing on top of a shed at Fox Meadow School June 16. Police told the kids to climb down from the shed and to refrain from such activity for their own safety.
In separate incidents, police cautioned kids playing loudly on Brown and Wakefield roads about their noise level after dark and advised them to be courteous to neighbors June 16.
Neighbors complained of loud music from a Fairview Road house at 1 a.m., June 20. Police advised the homeowner to lower the volume or turn off the music.
A Herkimer Road resident was advised to lower the volume of loud music June 20.
Ion June 20, a Cayuga Road family was advised to turn down the volume of an outdoor movie.
Lost and found
A Village business owner dropped her credit card while walking on Chase Road June 16. Police found it and returned it to her.
A Mercedes-Benz car key was found on Berkeley Road June 21. Police vouchered it for safekeeping.
Firefighters
According to Fire Chief James Seymour, firefighters responded to 24 incidents during the reporting period. He shared the following details.
On June 16, firefighters stood by for Con Edison because of elevated carbon monoxide levels in a Chase Road restaurant. A check of kitchen area found multiple burners on without pilot lights ignited, and the oven was on without a vent. Firefighters ventilated the restaurant and turned the scene over to Con Edison.
On June 16, firefighters assisted a car accident on the Bronx River Parkway.
On June 18, firefighters assisted Hartsdale firefighters at a fire scene at Wildwood Road in Hartsdale.
A heating pad being warmed inside a microwave popped and caused smoke in a Windsor Lane home June 19. The microwave was removed from the house, and firefighters ventilated the space.
Firefighters assisted Con Edison with a gas leak caused by a contractor damaging a gas line under at Duck Pond and Heathcote roads June 19.
This report covering police and fire department activities from June 15-21 has been compiled from official information.

This police report is sponsored by Scarsdale Security who does more than just security. Contact them about remote video for your home or business. Call 914-722-2200 or visit their website.