Police Report: Virtual Crime Peaks during Heat Wave: Identity Thefts, Computer Scam and Hacked Website 
Wednesday, 15 July 2020 11:47
Last Updated: Wednesday, 15 July 2020 11:54
Published: Wednesday, 15 July 2020 11:47
Traci Dutton Ludwig
Hits: 1386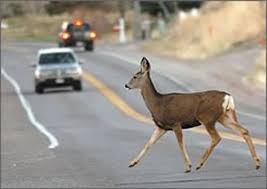 Identity theft: On July 8, a Mamaroneck Road man reported he had been the victim of identity theft. Specifically, he said someone filed a fraudulent unemployment claim in his name.
On July 11, a Sage Terrace woman reported an unknown individual obtained account information for an account she shares with her husband and then opened a fraudulent credit card in her son's name. Chase Bank flagged attempts to use the card as fraudulent. The card was cancelled and accounts were closed.
On July 11, a Hamilton Road woman and man reported that fraudulent credit card accounts and an insurance policy were attempted to be opened using their personal information without their permission.
Scam
On July 11, a Ridgecrest West woman reported that her husband contacted a person whom he believed was Apple tech support in order to help repair a broken cell phone. The person advised the couple to connect the phone to their computer and give him access to it, so he could repair it. The person then advised their couple to update their credit card information for Apple. The couple provided the person with their information and then became suspicious of the call and terminated it. They cancelled their card and were attempting to inform Apple of the incident. Police advised her on how to report the potential incident of identity theft to the credit reporting agencies.
Hacked
An Autenreith Road attorney reported her professional website had been hacked and altered July 12. Specifically, the website homepage was altered to redirect users to a site that sells prescription drugs. The attorney said her web manager would attempt to correct the matter.
Too hot
A caller reported that "a wire" was hanging inside the outdoor dining tent in Village center, and the tent was very hot July 7. Police examined the scene and determined the reported loose wire was the electrical plug attached to an outdoor fan. The fan was not plugged in at the time because it was not close enough to reach an outlet. No safety concerns were observed.
License plate
On July 9, an Aspen Road man reported that an unknown person was apparently using a license plate that had been on one of his cars that was impounded in another jurisdiction in 2015 and destroyed. He learned this after receiving letters from EZ-Pass informing him that the plate was on a car passing through numerous toll locations. He was informed by EZ-Pass that he needed a police report documenting the lost plate in order to have the charges removed.
Package
An East Parkway resident received a package with another person's name on it and an incorrect address July 10. Police were able to determine the correct address for the recipient based on the name, and they assisted by bringing the package to the intended recipient.
Assistance
Police and firefighters helped an elderly Crossway man change a battery in a smoke detector in his home July 10.
Cars and roadways
A Madison Road woman returned home from vacation and fond an unknown car parked in her driveway July 6. Police checked the registration and determined the car belonged to a neighbor. The woman said she would follow up with the neighbor the next day.
Police assisted White Plains police in gathering information from drivers who were involved in a hit-and-run accident, in the White Plains jurisdiction before driving into Scarsdale, on Post Road July 7.
A car accident occurred at Post Road and Boulevard July 7. Police helped the drivers exchange information. They did not want to file an official report.
Police assisted with car accidents at Chase and Popham roads, as well as Post Road and Boulevard, July 8. There were no reported injuries.
Police called a tow truck car service technician to help two drivers who accidentally locked their keys inside their cars on Crossway and Gatehouse Road July 8.
Police informed the sanitation and highway departments about a dead skunk on Jefferson Road, for removal and disposal, July 9.
On July 9, police replaced a dislodged manhole cover at Brayton Road and Greenacres Avenue.
Police moved a dead deer to the side of Heathcote Road and informed highway and sanitation departments for disposal July 10.
Police asked a delivery driver to move his truck on Weaver Street in order to not block traffic flow July 10.
Police moved fallen tree limbs out of traffic lanes on Bansom Road, Saxon Woods Road and Crossway, in unrelated incidents, July 10. The moved branches from the roadway on Mamaroneck Road July 11. The highway department was informed for removal.
A tree fell on wires at Johnson and Sprague roads July 10. Police and firefighters put up caution tape and stood by for Con Edison.
Civil matter
An Aspen Road resident called police because her neighbor's fence had been moved approximately two feet, and she questioned the new layout July 6. She said she thought she should have been consulted first. She did not know where the property line was, in order to ascertain if the fence was on her property or her neighbor's. Police advised the resident that her issue was not a criminal matter, but rather a civil matter, and to consult with Village Hall regarding the property line.
Village code
Police issued summonses to landscapers for using gas-powered leaf blowers on Heathcote, Springdale and Elm roads July 6, Penn Blvd. July 9 and Black Birch Lane and Post Road July 11.
After neighbors complained of noise, police advised a Heathcote Road resident to lower the volume of music July 6.
Police advised one man who was playing basketball with a group of kids on Heathcote School grounds that the school and its outdoor courts, fields and playground were closed July 7.
A Gaylor Road woman reported that the owner of a hair salon advised her son, who was riding his bike on the sidewalk in front of her salon, that bicycles were not allowed on the sidewalks of the business district July 7. Police spoke with both parties and confirmed that bicycles were prohibited on business district sidewalks.
Police advised a man, on school grounds on Mamaroneck Road, that his dog must be leashed in public spaces July 7.
Police dispersed kids from Greenacres School grounds and advised them the grounds were closed July 7.
Police issued verbal warnings to delivery drivers who were making deliveries during the overnight period on Scarsdale Avenue, in violation of Village code regarding allowable deliveries, July 9.
On July 11, police advised a carpenter about Village code restrictions regarding permitted weekend work times and noise. The carpenter said he would stop work and not begin again until 10 a.m.
After neighbors complained of noise, police advised a Dunham Road resident to keep the noise level down at a backyard barbecue July 11.
Dog bite
On July 10, an Amazon delivery driver reported being chased and bitten by a dog while making a delivery to a Griffen Avenue house. Two puncture marks were observed on the driver's leg. The dog's owner was instructed to quarantine the dog for 10 days, as per health code guidelines. The dog's vaccinations were up to date, according to medical records.
Lost and found
A passerby found a wallet on Heathcote School grounds and gave it to police, who returned it to its owner, July 8.
A passerby found an Acura key fob on East Parkway and brought it to police for safekeeping July 9.
Firefighters
July 7, a fire at a Church Lane house was deemed accidental by the Westchester County Cause and Origin team.
On July 8, a contractor damaged a refrigerant line in the basement of a Mamaroneck Avenue preschool while replacing an outside air conditioning system. The building was evacuated. Firefighters ventilated the basement and determined the refrigerant was still leaking. Ventilation continued until air quality returned. The contractor said the damaged line and unit could be replaced.
On July 8, a motor overheated in an air handler and caused a haze in a Murray Hill Road basement. Firefighters disconnected the appliance and used fans to ventilate the space.
Firefighters assisted with a car accident on the Hutchinson River Parkway July 8.
On July 10, wires fell and were burning at Sprague and Johnson roads. Firefighters stood by for Con Edison.
On July 11, firefighters assisted with a car accident on the Hutchinson River Parkway and Mamaroneck Avenue, in which a car crashed onto its roof after leaving the parkway and impacting Mamaroneck Road. One occupant was out of the car and was in the care of Scarsdale Volunteer Ambulance Corps. Firefighters stabilized the scene and stood by for a tow.
On July 12, firefighters determined a smoke odor inside a Fox Meadow Road house was coming from a frozen evaporator coil of an HVAC unit in an the attic. Firefighters shut down the unit and advised the homeowner to call for service.
This report covering police and fire department activity from July 6-12 has been compiled from official information.

This police report is sponsored by Scarsdale Security who does more than just security. Contact them about remote video for your home or business. Call 914-722-2200 or visit their website.