Police Report: One DWI Arrest, Two Cases of ID Theft and Scams, Three Stolen Chairs
Wednesday, 29 July 2020 22:57
Last Updated: Thursday, 30 July 2020 12:45
Published: Wednesday, 29 July 2020 22:57
Traci Dutton Ludwig
Hits: 1706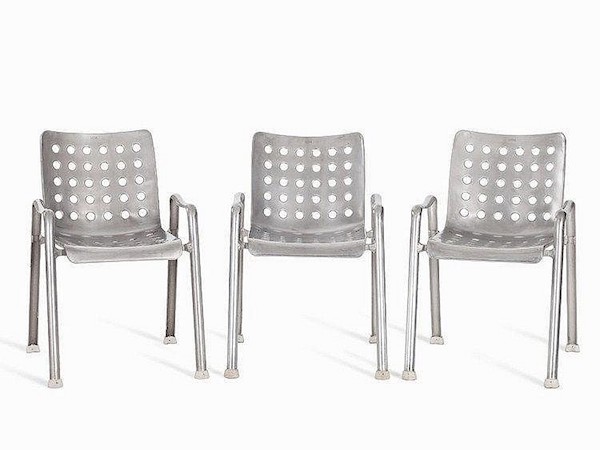 DWI arrest: On July 26, police arrested Dalber Barbosa, 38, of Scarsdale, on charges of driving while intoxicated (first offense), operation of a motor vehicle with a blood alcohol level of at least .08 of one percent and speeding in zone. Barbosa's car came under police attention when it was seen speeding on Heathcote Road and other streets in the Village. Patrol followed the car, pacing it, and eventually conducted a traffic stop on Chase Road. Barbosa said he had been speeding because he needed to use the restroom. During the conversation, police noticed a strong odor of alcohol on Barbosa's breath, glassy eyes and other physical indicators of intoxication. He admitted to drinking two bottles of wine with his wife within the last three to four hours. An alcohol sensor test indicated the presence of alcohol on Barbosa's breath. At that time, Barbosa was placed under arrest. He was later released on his own recognizance with an appearance ticket for Scarsdale Village Justice Court.
Identity theft, scam
On July 23, a Garden Road resident reported her personal information had been stolen and money was fraudulently removed from her Chase Bank account and deposited into a fraudulent Wells Fargo account. Additionally, a credit card with Citibank had fraudulently been opened in her name, and her address had been changed with the US Postal Service without her permission.

A Fayette Road man reported that scammers hacked into his computer, alleging to be Apple technical support personnel providing help against alleged fraudulent misuse July 24. The man does not believe any of his accounts have been compromised. Police advised him to change all of his passwords.
Stolen
The owner of a hamburger restaurant on Garth Road reported three clear plastic rental chairs, valued at $450 combined, were missing from his outdoor dining space July 24.
Disputes
A Quaker Ridge caller reported his son was verbally fighting with the son's girlfriend and mother July 23.

A man was shopping at 7-Eleven and observed what appeared to be a group of underage youth attempting to buy alcohol July 24. The man advised the clerk to check their IDs and the youth allegedly began to verbally harass the man. The man called police and the youth left the store in a new Audi.

A Fox Meadow mother and teenage son were arguing over house chores and the boy left the house at 1:15 a.m., July 25. The mother called police for assistance in locating him. While canvassing the area for the boy, police saw him walking into his residence. No further assistance was required.
Attempted car break-ins
A person reported seeing a man walking on Greenacres Avenue, checking to see if car doors were locked July 24. The man was gone when police arrived on scene.
Pandemic restrictions
A customer at Deciccio's Marketplace refused to wear mask while inside the store and was told to leave July 20.
A Bee Line bus operator reported a dispute with a passenger over the use of a face covering July 22. The bus was located on Wilmot Road in New Rochelle; so NRPD was notified for response.

Another Bee Line bus operator reported a dispute with a passenger over the use of a face covering July 22. The bus was located on Ardsley Road in New Greenburgh; so Greenburgh PD was notified for response.
Prank
A Church Lane man reported that someone rang his doorbell around 7:30 p.m., July 23. When the man answered the door, he saw some kids running away.
Trees
A large tree fell on a Park Road house, causing damage and interrupting power July 22. Cons Edison and the building department were called to respond.
Swimming pool
An employee of the Scarsdale pool received a report from a patron that people were possibly engaging in sexual behavior in the pool July 21. Police were notified and canvassed the pool area. They did not encounter any questionable behavior.
Trash
Police disposed of trash left behind in a small blue bag on Heathcote School grounds July 23.
Running engine
A car registered to a Bell Road owner was found parked and locked in a Massachusetts parking ride, with its engine running, July 25. Police contacted the owner who said he had parked the car there before going on a camping trip in Maine. He was in possession of the car's keys and would get in touch with Massachusetts police to work out the details of turning off the car's ignition.
Cars and roadways
Police asked a delivery truck driver to move his vehicle to ease traffic flow on Palmer Avenue July 21.

Police noticed an open car door on a car parked on Nelson Road July 21. Police notified the owner who then closed the door.

Patrol removed an old cable wire from Palmer Avenue July 22.

Police and firefighters closed Crane Road in order to allow for removal of a large fallen tree and wires July 22. Con Edison was notified.

Police removed a fallen tree from Post Road July 22.

A tree fell on Carstensen Road, after a lightning strike, knocking out traffic lights in the general area July 22. Police notified Con Edison because of a fallen live wire, as well as the highway department. They set up portable stop signs and directed traffic as needed in the meantime.

The highway department was notified about unrelated fallen tree branches on Brewster, Heathcote, Taunton, Claremont and Mamaroneck roads July 22.

A tree was resting on wires on Kelwynne Road July 22. Police notified Con Edison.

The department of public works was notified about a defective elevator in the Freightway Garage July 23.

On July 24, police escorted a pedestrian to her destination by safely crossing Weaver Street.

Police placed caution tape around a large broken branch hanging over Corell Park and notified the highway department July 25.
Civil matter
Police advised a contractor and a Griffen Avenue resident that their dispute was a civil matter July 20.

A Lee Road resident reported that a neighbor's security camera was possibly aimed at the resident's bedroom July 22.

The resident spoke with the neighbor about his concerns, and the neighbor removed the camera. The resident wanted to document the incident with police.
Animals
A woman reported being bitten by a dog on Black Birch Lane July 20. She alleged the dog started barking at her as she was walking on the road. She believed it was secure in its yard because of an electric fence. As she passed the yard, the dog ran down the driveway and bit her leg. After that, the dog chased a passing bicyclist before returning to its yard. Scarsdale Volunteer Ambulance Corps arrived on scene to treat the bite. The dog owner was instructed to quarantine the dog for 10 days and supply copies of its vaccination records.

A Heathcote Road resident reported trapping an animal in his bathroom, possibly a raccoon or a rodent of some kind, July 26. Police provided him with trappers' numbers to assist in removing the animal.

A White Road woman reported an odor in the vicinity July 26. Police determined the scent was that of a skunk.
Village code
On July 21, a solicitor with a permit was soliciting on Overlook Road after the hours that the permit allowed. Police informed the solicitor, and he stopped for the night.

Police dispersed youth from Quaker Ridge School grounds after dark and told them school grounds were closed July 21.

A caller complained kids standing outside on Penn Boulevard were being too loud at approximately 1 a.m., July 22.

Police spoke with the kids who were noted to be having a normal conversation while waiting to be picked up by their parents.

Police issued summonses to landscapers using gas-powered leaf blowers in violation of Village code on Saxon Woods Road and Walworth Avenue July 22.

An Autenreith Road resident was playing music loudly after midnight July 25. Police advised the resident to lower the volume.

On July 26, police issued a summons to a worker who was emptying pool water into the storm sewer system on Horseguard Lane.
After neighbor complained of noise, police advised an Olmsted Road host to lower the volume of music.
Lost and found
A passerby found a debit card near Wynmor Park, on Secor Road, and gave it to police July 20. It was vouchered for safekeeping.

A Fox Meadow Road resident reported losing a license plate July 22.

A White Birch Lane resident reported losing a license plate July 23.

A set of keys was found on the sidewalk in Garth Road July 24. Police vouchered the keys for safekeeping.

A large serrated kitchen knife was found by the side of Post Road near Immaculate Heart of Mary Church July 25. It was in good condition but covered in dirt. Police photographed it and documented it in case it is later determined that the knife was used to commit a crime. It was safely vouchered as possible evidence at headquarters.

A large ladder found outside Scarsdale Middle School was secured inside the school by the custodian July 25.
On July 26, a Brayton Road resident gave a body camera to police after finding it outside on the street. Police were unable to determine its owner.
Firefighters
This week, firefighters responded to 26 incidents, including the following listed incidents.

Firefighters helped open the Village Hall elevator door to release one person stuck inside July 20.

Firefighters traced smoke on Gaylor Road to a controlled, above ground, outdoor fire ring July 20.

An electrical fire broke out in a Hartsdale greenhouse July 22. Scarsdale firefighters assisted.

Firefighters stood by for Con Edison at the sites of fallen wires in the Village July 22.

A range hood was smoking on Secor Road July 23. Firefighters unplugged the unit and shut down the electrical connection. They recommended seeking service for the unit.
This report covering police and fire department activity from July 20-26 has been compiled from official information.

This police report is sponsored by Scarsdale Security who does more than just security. Contact them about remote video for your home or business. Call 914-722-2200 or visit their website.