Thieves Take Off with $400,000 in Jewelry from Quaker Ridge Home Plus Hundreds Of Tree Limbs Fall in Storm
Monday, 10 August 2020 15:02
Last Updated: Wednesday, 12 August 2020 13:35
Published: Monday, 10 August 2020 15:02
Traci Dutton Ludwig
Hits: 2261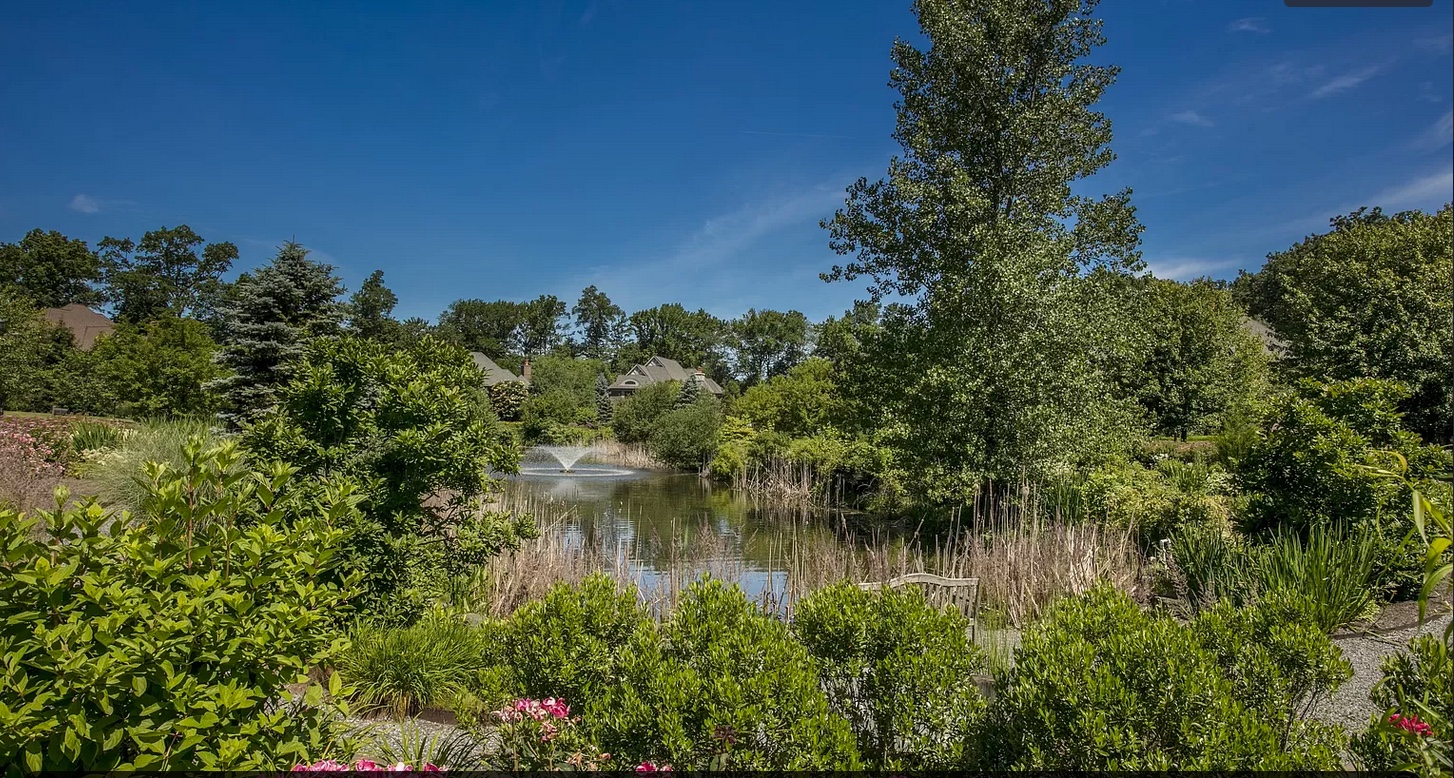 This in from the Scarsdale Police:
Burglary on Brittany Close

At 10:45 pm on Sunday August 9, police got a call from a Brittany Close resident reporting a burglary. He said he had just arrived home, the door was ajar and jewelry box was missing.
The house was not ransacked and there was no sign of a forced entry.
However two very expensive pieces of jewelry were gone. A large engagement ring valued at $250,000 and a piece of Cartier jewelry valued at $150,000.
The door was not kicked in like the other burglaries.
The matter is under investigation.
Stolen Cars

A Rock Creek Lane man reported that his blue 2019 BMW X5 valued at $80,0000 was stolen from his driveway overnight on August 6-7. He estimated that it was taken sometime between midnight and 6 am the following morning. According to the police report, the vehicle was later recovered.
In a similar incident, a Franklin Road man reported that his 2019 blue Infiniti was taken from his driveway overnight on 8/6-8/7. That car was recovered as well.
Car Break-in Activity
On Aug. 7, a Rock Creek Lane woman reported that two parked unlocked cars in her driveway were entered, and items were stolen. These items included a wallet containing $50 cash and credit and debit cards from one car, and approximately $3 in loose coins and a package of hand cleaning wipes from the other car.
A Madison Road woman reported seeing a man standing near her car's open trunk at 3:20 p.m., Aug. 7. The car was parked on the street, and its trunk was open because the woman was unloading groceries. When the man noticed her looking at him, he allegedly attempted to hide by crouching down beside the car. Then, he fled in his car.
On Aug. 8, a Brambach Road resident reported seeing three males in a Jeep parked on the street in a newer model white for approximately five minutes. Then, the Jeep drove away, stopped, and one of the males got out of the car and approached a parked car. The male looked inside the parked car and proceeded to get back into the Jeep. The Jeep then left the area.
At 3:30 a.m., Aug. 8, a Sunset Drive resident reported some people pulled up to her house in a dark SUV. The people then allegedly exited the car and looked into one of the resident's cars parked in his driveway and on the street. Both cars showed signs of being rummaged through, and two items were stolen. The resident did not want to file a formal report.
Assault
A male passenger struck an Uber driver's face with his hand while traveling on Heathcote Road Aug. 7. The passenger allegedly became irritate that the drive was taking linger than expected. The driver's face was experiencing some redness and swelling. The driver did not want to press charges. He only wanted the passenger and the passenger's wife to exit his car. Police stood by and helped the passenger get a taxi.
Identity theft
On Aug. 4, an Ardmore Road resident reported that someone fraudulently opened an unauthorized Wells Fargo account in his name. He closed the account and did not suffer any financial loss.
On Aug. 7, a Normandy Lane resident reported an unauthorized account was fraudulently opened in her name. The institution closed the account because it was deemed suspicious.
Confrontation
A Village woman reported being verbally confronted by a Donellan Road resident who, from her porch, accused the woman's dog of barking at the resident's dog Aug. 8.
Trespassing
On Aug. 8, a Myrtledale Road woman reportedly went outside to get something from a parked car and saw two unknown men in a car pull into her driveway. Thinking the car might have belonged to her daughter, she approached the car. At that time, the men allegedly said, 'Holy s***t and backed their car out of the driveway. The intentions of the young men were unknown.
Hornets
On Aug. 6, police informed a Heathcote School custodian that there was an active hornet's nest near a playground slide.
Help
After a Southwoods Lane resident reported a damaged floodlight bulb in her driveway Aug. 4, police determined the bulb was defective, and it was not damaged through an act of vandalism. Patrol then helped the resident change the light bulb.
On Aug. 4, police helped an elderly Harvest Drive resident connect a generator.
At the request of a concerned family member, police checked the welfare of a Bradford Road resident Aug. 7. The resident was ok.
On Aug. 9, police helped a Madison Road resident find contact information for tree companies to evaluate and address a tree whose trunk got cracked in this week's storm.
Pandemic restrictions
On Aug. 5, police used the public address system outside Scarsdale high school to advise approximately 10-15 people that the track was closed.
Cars and roadways
On Aug. 3, police removed a fallen wire from Post and Crane roads. They notified the highway department about a branch hanging on wires on Madison Road later that day.
Police notified Verizon about a fiber optic box dangling from a utility pole on Kelwynne Road Aug. 4.
Con Edison was notified about a large branch leaning against a power line on Montrose Road Aug. 4.
Police helped a pedestrian safely cross Weaver Street Aug. 4.
On Aug. 5, police encountered a parked car with scofflaw status on East Parkway. Police spoke with the registered owner and directed him to Village Hall to address the unpaid parking tickets.
On Aug. 6, a Meadow Road resident reported a car with Florida plates was stopped in the resident's driveway. Police spoke to the driver, who was working for Uber Eats. The driver said he had stopped in the driveway to take a break.
On Aug. 7, police attempted to replace a dislodged manhole cover on Church Lane South.
A Mamaroneck Road resident reported an unknown car was parked in her driveway Aug. 7. The driver fled when the resident started to approach.
A transformer was leaking oil on Murray Hill Road Aug. 8. Police taped off the area and notified Con Edison.
Police removed a large spool of wire from Mamaroneck and Post roads Aug. 8. It appeared that the spool might have fallen off a work truck. The sanitation department was notified for disposal.
Parked cars were blocking passage to large vehicles on Springdale Road Aug. 8. Police contacted the owners of the cars and asked that the cars be moved.
Three car accidents were reported in the Village this week.
Storm damage
On Aug. 4, emergency workers received hundreds of calls related to storm damage, including fallen trees, downed wires and power outages. The first calls prompted police to move fallen branches to the side of Quaker Ridge Road and close Stratton Road to block an area where a tree brought down wires and hit a car. As the storm continued, other trees fell on parked cars on Olmsted Road, Butler Road, Boulevard and Christie Place. No injuries were reported, but damage to the affected cars was significant. A tree also fell on an unoccupied house on Fox Meadow Road, and two trees fell on the roof of a Brookby Road house and reportedly "went through the roof." More fallen trees and wires were reported on Ridgecrest East, Saxon Woods Road, Walworth Avenue, Post Road, Stonehouse Road, Heathcote Road, Woods Lane, Circle Road, Farley Road, Fenimore Road, Church Lane, Mamaroneck Road, Fox Meadow Road, Harvest Drive, Highland Way, Madison Road, Sprague Road, Palmer Avenue, Richbell Road, Black Birch Lane, Clarence Road, Brewster Road, Old Orchard Lane, Tunstall Road, Springdale Road, Oak Lane, Lincoln Road, Woods Lane, Wynmor Road, Meadow Road, Popham Road, Penn Boulevard, River Road, Rural Drive, Bypass, Rectory Lane, Butler Road, Corell Road, Crane Road, Oxford Road, Gorham Road, Drake Road, Huntington Avenue, Greenacres Avenue, White Road, Johnson Road, Wildwood Road, Gatehouse Road, Elmdorf Drive, Dunham Road, Boulevard, Old Orchard Lane, Innes Road, Hampton Road, Tisdale Road, Overhill Road and Rural Drive. Wires that came down because of a fallen tree were reported to be sparking at Park and Oxford roads. Firefighters were called to address a fallen tree and utility pole on Palmer Avenue and a fallen tree on a Whig Road house. Police closed Boulevard from Bradley to Post roads because a tree was burning in the park due to fallen wires. Police also closed Heathcote Road and Weaver Street because of a burning wire on the ground. Barricades were set up around dangerous areas; temporary stop signs were erected as needed; highway workers diligently removed fallen trees; and Con Edison was notified.
On Oct. 5 - 9, cleanup and restoration of storm damage continued throughout the Village. Police restored caution tape at intersections where tape had been removed or broken. They continued to place new taped around area s where wires started sparking. A Copper Beech Lane resident reported a neighbor's tree fell on his house and caused damage, and a Butler Road resident reported a tree fell on her parked car Aug. 5. Later that day, a Stonehouse Road caller reported a large tree limb fell on her house, but there was no damage to the house Aug. 5. Later that day, police temporarily moved caution tape blocking access to a Brewster Road house so the resident could receive a prescription drug delivery.
Civil matter
On Aug. 6, a Wynmor Road resident reported that a neighbor has been "harassing her and her husband for 15 years … about rainwater runoff" related to construction. Police advised the resident and neighbor to stay away from each other and handle the matter in civil court.
On Aug. 8, a Lee Road resident reported damage to his driveway due to construction. Police advised the resident it was a civil matter.
Village code
Police issued summonses to landscapers for using gas-powered leaf blowers in violation of Village code on Post Road and Sprague Road Aug. 3.
A Bradley Road party host lowered the volume of music after neighbors complained Aug. 7.
After a neighbor complained of noise coming from a Sage Terrace house at 2 a.m.,
Aug. 9, police reminded the resident of Village code regarding noise. Music was then shut off.
Firefighters
In addition to assisting with hundreds of storm related activities and storm-related road closures and burning wires, firefighters were busy with 98 calls from Village residents or emergency dispatchers this week.
On Aug. 3, firefighters assisted at an accident involving a motorcycle and a car, both of which that caught on fire, on the Hutchinson River Parkway.
On Aug. 4, firefighters notified the building department about a tree that fell on a Whig Road house and penetrated the roof.
On Aug. 4, firefighters assisted other agencies with a fire in a rooftop central air conditioning unit on a Central Avenue building.
A Farley Road generator was positioned too close to a house and allowing carbon monoxide to enter the house Aug. 4. Firefighters ventilated the house and advised the homeowner to relocate the generator.
A Putnam Road house generator was smoking Aug. 4. Firefighters manually shut it off and advised the homeowner to call for service.
A Penn Boulevard generator was positioned too close to a house and allowing carbon monoxide to enter the house Aug. 4. Firefighters ventilated the house and advised the homeowner to relocate the generator.
On Aug. 5, firefighters assisted at a two unrelated Fenimore Road car accidents.
A Carthage Lane generator was positioned too close to a house and allowing carbon monoxide to enter the house Aug. 5. Firefighters ventilated the house and advised the homeowner to relocate the generator.
A Ridgedale Road resident accidentally got locked outside her house Aug. 5. Firefighters helped her get back inside.
Firefighters evaluated the safety of a Stonehouse Road garage after a falling branch struck it Aug. 5. Firefighters advised the homeowner to call a tree removal company for assistance.
A generator leaked one gallon of gasoline at a Richbell Road house Aug. 5.
Firefighters addressed the spill and advised the homeowner to refrain from using the generator until it could be repaired.
A Continental Road generator was positioned too close to a house and allowing carbon monoxide to enter the house Aug. 6. Firefighters ventilated the house and advised the homeowner to relocate the generator.
Two portable generators at Quaker Ridge Golf Club on Griffen Avenue were releasing carbon monoxide into a club building Aug. 6. Firefighters shut down the generators, ventilated the building and advised staff to relocate the generators to a safe location away from the building.
Firefighters could not locate the source of an odor in a Carthage Road house Aug. 6. They advised the resident to ventilate the house.
On Aug. 7, firefighters assisted at car accidents on Grand Park Avenue, the Bronx River Parkway and the Hutchinson River Parkway.
Two Penn Road generators and a Griffen Avenue generator were positioned too close to houses and allowing carbon monoxide to enter Aug. 7. Firefighters ventilated the houses and advised the homeowners to relocate their generators.
Noise in a Crossway house was thought to be caused by an animal inside the walls Aug. 8.
Plastic melted on an electric cooktop in a Brewster Road house and emitted smoke Aug. 8. Firefighters ventilated the house.
A burnt outlet and an unsafe power strip were found in a Griffen Avenue house after the homeowner called to report a burning odor in the house Aug. 8. Firefighters shut down power at the circuit breaker panel and advised the homeowner to call an electrician for service.
Firefighters helped a Mamaroneck Road resident seal up a vent that was allowing dangerous exhaust from a generator to enter the house Aug. 9.
A Gatehouse Road generator was misfiring Aug. 9. Firefighters ventilated the affected area, shit down the generator and advised to all for service.
On Aug. 9, firefighters assisted at a car accident on the Bronx River Parkway.
This report covering police and fire department activity from Aug. 3-9 has been compiled from official information.

This police report is sponsored by Scarsdale Security who does more than just security. Contact them about remote video for your home or business. Call 914-722-2200 or visit their website.