Police Report: Stolen Signs, Scams, Squatter's Right and a Barber at the Door?
Wednesday, 02 September 2020 14:15
Last Updated: Wednesday, 02 September 2020 14:27
Published: Wednesday, 02 September 2020 14:15
Traci Dutton Ludwig
Hits: 1372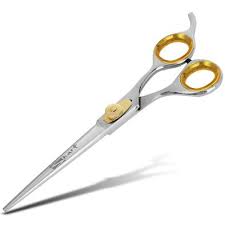 Stolen signs: A Black Birch Lane reported someone stole numerous Voter's Choice Party political campaign signs, for a Village Trustee election, that he had placed through the Village Aug. 27.
Scams
A Brookline Road resident reported her emailed account had been hacked and an unknown person was requesting her to pay that person $1,086 in bit coin Aug. 24.
On Aug. 25, a Nelson Road man reported receiving a call from an unknown person who alleged to be his grandson, asking for bail money after being arrested in New Jersey. He alerted police to the matter, and police confirmed it was a scam.
Squatter's rights
On Aug. 24, a person walked into headquarters to inquire about his eligibility for squatter's rights, based on a written document allowing him to live at his parents' house for a two-week period in August. Police told him he would not be eligible for squatter's rights and advised him that the matter would be brought to the attention of a landlord/tenant court.
Suspicious
On Aug. 24, a man driving a gray van rang a Brambach Road woman's doorbell, told her he was from Canada, tried to sell her a gold chain and then asked for money to take care of his family. She refused to purchase the gold chain and declined to give him money, before the man drove away.
On Aug. 24, a Hispanic man, described as "well dressed" and wearing jeans, a blue button down shirt and a vest – rang a Murray Hill Road woman's doorbell, claiming to be a "barber." He offered to give haircuts to any men that lived in the house. She declined his services using the voice function of a doorbell camera app on her phone. Since she was not expecting a barber, she found it suspicious and called police.
Someone rang a Garden Road doorbell at 7:25 a.m., Aug. 29, and then left the scene.
A door was ajar on a Brewster Road house Aug. 30. Police checked the house, closed the door and secured it.
Cars and roadways
On Aug. 24, 28 and 30, police helped a pedestrian cross Weaver Street and safely reach a sidewalk.
Police notified the Village electrician that a Mamaroneck Road traffic light was not working.
Police offered to help a driver with a flat tire on Heathcote Road Aug. 24, but the driver said she was already waiting for her brother to arrive with a new tire.
Police notified Verizon about low-hanging wires on Murray Hill Road Aug. 27.
Police taped off an area of Paddington Road due to flooding and notified the water department Aug. 27. At 2 a.m., on Aug. 28, the water department shut off water in the area due to a water main break nearby.
The driver of a rental truck asked police for directions to Mount Kisco Aug. 28.
A man in a blue Mazda was reported to be "looking at houses and writing notes" Aug. 29. Police questioned the man, and the man said he was looking at houses for sale in the area because he wants to buy a new house.
Police issued a warning to a teenage driver who was observed to be driving a BMW "erratically" on Post Road, with several friends in the car, after other drivers complained Aug. 30.
A car was parked with its lights on, facing the basketball court on Huntington Avenue in order to illuminate it, at 8:15 p.m., Aug. 30. Police advised the operator that he was not allowed to park his car in such a manner. Police also advised the courts were closed.
One car accident was reported in the Village this week.
Lost and found
On Aug. 24, a Rodney Road man reported losing the front license plate off his car.
On Aug. 25, a caller reported finding a padlock and keys at Heathcote Road and Weaver Street. The lock had no identifying marks and no value. So, police discarded it.
On Aug. 28, patrol found an iPhone on East Parkway. While attempting to contact the owner through ID cards stored with the phone, the owner approached patrol and retrieved the phone.
A Lyons Road man reported losing his company-issued iPhone, and he needed a police report in order to be issued a new phone Aug. 29.
A passerby found some cash on the ground on Autenreith Road and gave it to police Aug. 30.
Village code
On Aug. 25, police issued summonses to landscapers using gas-powered leaf blowers.
After neighbors complained of noise, a Meadow Road dog owner brought her dog inside Aug. 26.
On Aug. 29, a Fox Meadow Road resident reported an ongoing issue with three large trees adjacent to his property. The caller said a tree company was there to remove the trees, but he was not sure the owner had a proper permit to remove the trees. Police went to the scene and saw a tree cutting crew at work. Tree branches had already been cut. Workers on scene had a permit from the Village engineering department. However, tree species were not listed on the permit; so police advised the workers to stop until the engineering department could confirm which trees were slated for removal.
Animals
Police shot a sick raccoon on Post Road and Huntington Avenue and stood by for the highway department Aug. 28.
A sick raccoon on Greenacres Avenue died in the presence of patrol who had been called out to investigate the animal's condition Aug. 29. Patrol assessed the animal and it appeared that it might have been sick with rabies. Patrol called the Westchester County department of health, but no one was available to handle the call. Patrol then called a veterinary hospital, and a technician came out to pick up the raccoon's body for disease testing and control.
Firefighters
On Aug. 25, police assisted at a car accident on the Hutchinson River Parkway.
A control board burned in a clothes dryer in the basement of a Walworth Avenue house Aug. 26. Firefighters disconnected the unit and checked to make sure there was no heat or carbon monoxide in the vent pipe. They advised the resident to replace the dryer and install a new vent line.
On Aug. 29, an SUV drove off an overpass bridge, from the Hutchinson River Parkway and landed on Mamaroneck Avenue. Cars on Mamaroneck Avenue swerved to avoid impact with the SUV and ended up striking each other. Firefighters, along with crews from other jurisdictions, assisted at the accident scene.
Firefighters assisted at another car accident on the Hutchinson River Parkway Aug. 29.
A belt burnt off an air conditioner unit in a garage crawlspace in a Stonehouse Road house Aug. 30. Firefighters shut down the unit and advised the homeowner to call for service.
This report covering police and fire department activity from Aug. 24-30 has been compiled from official information.

This police report is sponsored by Scarsdale Security who does more than just security. Contact them about remote video for your home or business. Call 914-722-2200 or visit their website.