Firefighters Free Woman Trapped in Car After Collision, Woman Drives Through Garage Door, Striking Back Wall of Garage
Wednesday, 23 September 2020 13:43
Last Updated: Wednesday, 23 September 2020 13:52
Published: Wednesday, 23 September 2020 13:43
Traci Dutton Ludwig
Hits: 3534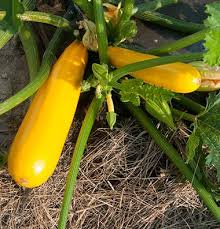 Arrested: On Sept. 15, police arrested Duncan Anukwue, 25, of Brooklyn, on charges of criminal impersonation and leaving the scene of a motor vehicle accident. According to police, Anukwue was involved in a hit and run car accident, with property damage only, on Dec. 4, 2019. He is accused of using the personal identifying information of a 33-year-old New Jersey man to portray himself in order to avoid being summoned for the traffic violation. On Sept. 9, 2020, the New Jersey man reported the matter to Scarsdale police. Following his arraignment, Anukwue was released with an appearance ticket for Scarsdale Village Justice Court, returnable Sept. 30.
Stolen
On Sept. 14, a Graham Road resident reported that she noticed several items were missing from her household following a move from Massachusetts to Scarsdale that occurred in July. Among the missing items were $200 cash and $650 worth of kitchen equipment.
On Sept. 15, a Greenacres Ave. resident reported her bicycle was stolen from a rack near Hartsdale train station. Police referred her to Greenburgh police.
On Sept. 19, a Harwood Court flower shop reported two 30-inch tan decorative wreaths, valued at $400 combined, were stolen from the building exterior.
Car break-ins
A box of surgical masks and fifty cents in coin were stolen from an unlocked, parked car on Roosevelt Place overnight Sept. 19 into Sept. 20.

Car registration papers, insurance documents and $5.00 cash were stolen from an unlocked, parked car on Barry Road overnight Sept. 19 into Sept. 20.
Harassment
On Sept. 14, a Meadow Road man reported that he received a call from an unknown person who was irritated over receiving numerous alleged hang-up calls from the man's number over the past three days. The unknown person peppered his complaint call with profanities. Police called the unknown person and advised that the man might have mistakenly called the person's number, possibly due to a phone error. Police advised both parties to block each other's numbers in order to stop the inadvertent calls. While attempting to block the unknown person's number, the man's phone accidentally called the number twice. The man let police known in case the caller reported receiving additional calls.
Neighbors
A Brambach Road resident reported a person was trespassing on his property, and possibly picking up an item from the ground, Sept. 14. Upon investigation, it became clear that the reported trespasser was actually a neighbor's nanny who entered the property to retrieve a squash that had fallen from its vine and rolled into the resident's yard. The resident asked police to remind the neighbor and the neighbor's nanny to seek permission before entering the resident's property.

A Meadow Road woman reported that a neighbor was attempting to pay construction workers performing a job on her property to leave before the job was finished Sept. 15. Police spoke with both parties and reminded them that permitted work could be done during allowable hours. If any work was being performed outside of the allowable time period, the parties were advised to call police to settle the matter, rather than taking it into their own hands. Later, on Sept. 16, the neighbor reported that construction workers were crossing over her property while walking to the resident's job site. Police advised the resident to make sure her workers know to not enter her neighbor's yard for shortcuts and instead use the public roadway.
Missing son
Around 6 p.m., Sept. 16, Fox Meadow parents called police to report that their son was missing. On Sept. 15, their son left home around 8 a.m. At around 5 p.m. that day, their son called to report he was in Philadelphia. At 12:30 a.m., Sept. 16, the parents received a call from a third party stating their son was going to be staying in Pennsylvania for the night. The parents did not hear anything further from their son and began contacting police departments in Philadelphia in an attempt to find him. They also contacted Scarsdale police. While police were speaking with the parents, the son called his parents. He said he needed assistance in getting home from Philadelphia.
Man without shoes
A Harvest Drive woman reported a man without shoes was walking on her street and sitting on the curb in front of her house Sept. 16. Police spoke with the man and learned he is a resident who frequently takes walks in the neighborhood while talking on the phone.
Kids
A caller reported middle school aged kids were yelling profanities at younger children near Edgewood School around 4:45 p.m., Sept. 15. Police arrived on scene, but the kids had already left.
Suspicious
A Southwoods Lane woman reported a man walked onto her property and her neighbor's property yesterday and took pictures of both houses. She felt it was suspicious.
People outside with flashlights on Fox Meadow Road at 8 p.m., Sept. 19, were determined to be looking for their puppy.
A caller reported seeing men pouring liquid from a red canister near the entrance to the school Sept. 23. Police went to the scene and determined the men were school custodians cleaning the steps.
Accidents
On Sept. 17, a 2017 Volkswagen SUV drove through a garage door on Mercer Court house and struck the back wall of the garage. The female driver said she thought the car was in park and began to exit it, when she suddenly realized the car was continuing to move forward. In an effort to strongly apply the brake, she accidentally stepped on the gas, causing the car to propel forward at a high rate of speed and crash into the structure. The driver complained of knee pain and was transported to White Plains Hospital Center by Scarsdale Volunteer Ambulance Corps. Firefighters stood by for a tow, de-energized the freezer and checked wall to evaluate its structural integrity. It was determined that a refrigerator was also struck. The building department was called to the scene to check the building.
On Sept. 17, a 2016 Audi driven by an 84 year-old woman jumped the curb on East Parkway and struck a building wall in front of Chase Bank. Minor damage was caused, and no injuries were reported. Firefighters stood by for a tow and cleaned up spilled automotive fluids. The driver said she was distracted by the hand gestures of another motorist.
On Sept. 20, a 2005 Mercury Sable and a 2015 Porsche 911 convertible crashed head-on at Church and Rectory lanes. The male driver of the Porsche was stable; he had head lacerations and was not pinned inside his car. He was able to exit the car on his own. The female driver of the Mercury had her lower extremities pinned in the dashboard and pedal area, with fractures to both lower extremities. Batteries were cut on both vehicles prior to operations. Using a dash lift and roll and Hurst tools, firefighters went to work on both the driver and passenger sides of the Mercury. They began to remove the roof, doors and glass. The driver was stabilized by a police officer and covered with a blanket while Scarsdale Volunteer Ambulance Corps medics treated her. Once the car was opened up, the dash was lifted then rolled. The driver's seat back was cut, and the driver was lowered and slid onto a backboard before being transferred to a stretcher. She was transported to Westchester Medical Center. Firefighters remained on scene to clean up. Police conducted an investigation of the accident.
Two other car accidents were reported this week.
Cars and roadways
On Sept. 14, police informed Verizon about a low-hanging wire on Popham Road.
Police provided traffic control around a disabled car on Wilmot Road until a tow arrived Sept. 14.
Police applied caution tape to low-hanging wires on Brewster Road Sept. 15.
Police set up flares around a disabled vehicle on Post Road while the driver waited for a tow Sept. 16.
A Brittany Close resident reported a bus blocking the road Sept. 16. The bus driver said the bus was having mechanical problems and would be moved shortly.
Patrol helped a woman change a flat tire on Morris Lane Sept. 16.
The driver of a landscaping truck parked on Post Road was asked to move the truck Sept. 17.
Police removed fallen branches from Lyons Road Sept. 18.
Police notified a cable utility provider about a fallen cable wire on Cohawney Road Sept. 19.
One car was repossessed in the Village this week.
Pandemic restrictions
Kids were observed on Scarsdale High School grounds, playing in several groups and not wearing masks, Sept. 16. Police made a note to inform school district administration.
Village code
Police issued a summons to a landscaper using a gas-powered leaf blower on Catherine Road Sept. 16.
Animals and fowl
A Brewster Road resident complained of noise from roosters at 9 a.m., Sept. 18. Police went to the scene and heard no rooster noises. The roosters' owner said he would put the roosters inside their enclosure if they started to be noisy.
On Sept. 20, a passerby reported that a squirrel was inside a Garth Road business, allegedly "destroying the store." Police arrived on scene and saw neither the squirrel on site nor any evidence of destruction. They did, however, find, an animal trap inside the store. A note was made for dispatch to notify the storeowner.
Lost and found
A Hamilton Road resident reported a lost license plate Sept. 14.
A Garden Road resident reported losing her Filipino passport somewhere in the Village Sept. 15.
A Sherbrooke Road man reported dropping his iPhone and sunglasses while getting into his car in the Village Sept. 16. He went back to look for the items, but only his sunglasses were there. He therefore reported his lost iPhone to police.
On Sept. 18, a person reported losing BMW car keys in the Village. Later that day, a passerby brought BMW car keys to police headquarters after finding them near Fox Meadow School. Police returned the keys to their owner.
Firefighters
On Sept. 15, firefighters assisted with an eight-car collision on the Hutchinson River Parkway. One person was transported to White Plains Hospital Center.
Firefighters assisted with car accidents on Mercer Court and East Parkway Sept. 17.
On Sept. 19, an oven fire was reported in a Brookline Road house. The homeowner used an extinguisher to put out the fire before firefighters arrived. Burnt food was removed from the oven by firefighters. The kitchen was ventilated using a fan.
Firefighters assisted Greenville police with an activity chimney fire Sept. 19.
Firefighters assisted at a car accident on Church Lane Sept. 20.
This report covering police and fire department activity from Sept. 14-20 has been compiled from official information.

This police report is sponsored by Scarsdale Security who does more than just security. Contact them about remote video for your home or business. Call 914-722-2200 or visit their website.