Police Report: Resident Harassed by Former Employee; Drug Paraphernalia Found in Corell Park, Cat Caught in Dishwasher
Thursday, 01 October 2020 07:35
Last Updated: Thursday, 01 October 2020 07:45
Published: Thursday, 01 October 2020 07:35
Traci Dutton Ludwig
Hits: 1547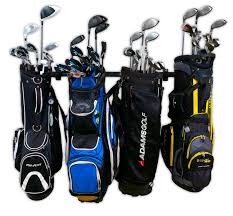 Harassment: A person, who owns a business, walked into headquarters Sept. 24 and reported receiving threatening emails and calls from a former employee for a period of three weeks. The former employee allegedly resigned in July. According to the person, the former employee has issued false claims against the company. While the human resources department was investigating these claims, the former employee called again and "apologized profusely" for making such claims. The former employee also allegedly "trashed his office," located in Manhattan, when he resigned. The person told police he hoped these issues would go away after the former employee left the company. On Sept 10, however, the former employee sent several emails threatening to ruin the person's life in retribution and "come to Scarsdale." The former employee also called the person "a piece of sh**." Police are following up.
Drug paraphernalia
On Sept. 21, a Sycamore Road resident reported finding a purple gym bag with a marijuana grinder, a glass bong, a lighter and rolling papers in Corell Park. There was no identifying information on the bag. Police photographed the paraphernalia and vouchered it as evidence.
A capped hypodermic needle was found in bushes on Greenacres Avenue Sept. 25. Patrol gave the needle to Scarsdale Volunteer Ambulance Corps for safe disposal.
Stolen
Five bags of golf clubs were reported stolen from Secor Road Sept. 24. The report was received from a caller who stated he was on his way to Cortland Manor to track down the stolen items. Police advised the caller to stop, come to headquarters and file a formal report, which did not happen.
Identity theft
On Sept. 21, a Coralyn Road woman reported two unauthorized charges from Dell, in August, appeared on her credit card statement. The charges totaled over $1,300 combined. She informed Dell and her creditor that the charges were fraudulent.

On Sept. 25, a Murray Hill Road man reported his name and ID information were used to collect fraudulent unemployment payments.
On Sept. 27, a Brite Avenue reported receiving a notice that an unpaid Sprint account totaling more than $6,000 in overdue charges was being sent to collections. The woman, however, never opened an account with Sprint, and the account was fraudulent. She reported the matter to police for follow-up with Sprint.
Fraudulent check
On Sept. 26, a Jefferson Road resident reported he was issued a fraudulent check in the amount of $2,900.
Bus
On Sept. 21, a bus driver reported having a dispute with an "unruly passenger" who did not want to pay his fare. The passenger exited the bus and began walking south on Post Road before police arrived.
Bicycle
A bike parked in bushes on Chateaux Circle was determined to belong to a youth resident who lived there Sept. 25.
Car break-ins
On Sept. 21, a Bell Road resident reported three of his unlocked, parked cars had been entered and tossed the previous night. Nothing was reported missing.
Help
Police helped arrange a courtesy transport to the Scarsdale Train Station for a shirtless man who was reported to be walking home on Post Road Sept. 22
Public health
Police received a complaint about people not following social distancing and mask guidelines at an outdoor baseball or softball game on Heathcote Road fields Sept. 27. Police spoke with the person in charge of the tournament and advised him of the complaint. He said he would make his way around the fields and advise players and spectators to adhere to the Governor's executive orders.
Cars and roadways
A car with Connecticut plates was parked in a private Weaver Street parking lot for approximately one week, according to a report made on Sept. 21. Police called CT police to attempt to notify the owner, and the advised the Weaver Street caller to arrange for the car to be towed if needed. Posting "no parking" signs in the parking lot was also recommended.
On Sept. 22, police removed a large rock from Meadow Road.
Because of repeated accidents in the area, police put two temporary stop signs on Brite Avenue.
Illegally parked cars were moved to different locations on Potter Road, following police instructions, Sept. 24.
Police directed traffic around a disabled car at Post and Mamaroneck roads, while the driver waited for a tow, Sept. 25.
Police notified Verizon about a fallen phone wire on Tunstall Road Sept. 27.
A car was parked on Freightway Road with its driver's window fully rolled down Sept. 27. It did not appear as if there were any signs of criminality. Police reached out to Eastchester police in an attempt to alert the owner.
Two car accidents were reported in the Village this week. Three other car accidents occurred, but the drivers did not request official reports.
Village code
Police dispersed kids hanging out in cars from the pool parking lot on Mamaroneck Road Sept. 22.
Neighbors complained about noise from a party on Fox Meadow Road at around 10:30 p.m., Sept. 22.
A man was found going through people's garbage and recycling to find and remove cans and bottles Sept. 22. Police advised him that residents complained, and he said he would discontinue the pickup.
Police dispersed kids from Heathcote School grounds and the area near Greenacres School, after dark, Sept. 25.
Neighbors complained about noise from a Greenacres Avenue back deck around 10:30 p.m., Sept. 22.
Police issued a landscaper a summons for using a gas-powered blower on Mamaroneck Road Sept. 26.
A Wildwood Road homeowner turned off music playing at her daughter's birthday celebration after a neighbor complained Sept. 26.
Animals
After a Foxhall Road homeowner reported seeing a red fox in the yard, police provided the homeowner with contact information for local animal trappers Sept. 24.
A distraught Brite Avenue caller reported her cat's head was stuck in a dishwasher and she was afraid the cat could be decapitated Sept. 25. While on the phone with police, a family member of the caller was able to free the cat without causing any injuries.
A Brewster Road neighbor complained of noise from a resident's pet roosters Sept. 25, Sept. 26 and Sept. 27. Police went to the scene and did not hear any rooster noises – only the songs of native birds.
Firefighters
On Sept. 22, firefighters were called by Fairview fire department to perform mutual aide for a grease fire on a grill in that jurisdiction. However, while on their way to the call, Fairview fire department cancelled the request.
Firefighters assisted at a car accident on Chase Road Sept. 23.
On Sept 24, they assisted as a car accident involving a car and the guardrail on Hutchinson River Parkway.
A Dobbs Terrace resident smelled gas inside her house and called the fire department Sept. 24. Firefighters discovered the stove's igniter was not lighting right away, causing some gas to be released into the house. Firefighters advised the resident and ventilated the house.
On Sept. 25, firefighters assisted at a car accident involving a car and a bicycle at Popham and Garth roads. Firefighters stabilized the scene and helped paramedics attend to the 43-year-old male bicycle rider, who was conscious and breathing following the accident.
Firefighters called Con Edison to follow up on a reported gas odor inside a Fox Meadow Road temple Sept. 27.
This report covering police and fire department activity from Sept. 21-27 has been compiled from official information.

This police report is sponsored by Scarsdale Security who does more than just security. Contact them about remote video for your home or business. Call 914-722-2200 or visit their websiteThis police report is sponsored by Scarsdale Security who does more than just security. Contact them about remote video for your home or business. Call 914-722-2200 or visit their website