Grocery Deliverymen Enter House and Linger, Without Permission, Robbery and Assault at McDonald's and Woman Drives Away in Wrong Range Rover
Wednesday, 14 October 2020 17:10
Last Updated: Thursday, 15 October 2020 16:41
Published: Wednesday, 14 October 2020 17:10
Traci Dutton Ludwig
Hits: 2252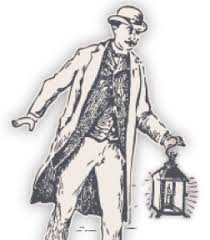 Trespassing: A Cushman Road woman reported that while she was in the shower, Oct. 7, an Amazon food delivery driver entered her house without permission to deliver her Whole Foods grocery order. A camera shows the delivery personnel walking three bags of groceries to the door, looking inside the house through the window, and then entering the house to bring the bags inside. They remained inside the house for approximately one to two minutes before leaving empty-handed.
Robbery and Assault
On October 11th, 2020 Greenburgh Police officers responded to the McDonald's Restaurant located at 407 North Central Avenue in Hartsdale for a report of a male stealing food from behind the counter. The male assaulted two McDonald's employees during the incident and fled the restaurant. No weapon was used during the commission of the crime. An investigation conducted by members of the Greenburgh Police Department's Detective Division and Street Crime Unit resulted in the arrest of Cornelius Mantel, age 20 of Crosshill Road in Hartsdale on October 12. Mr. Mantle was charged with one count of Robbery in the second degree and two counts of Assault in the third degree. He was arraigned at Greenburgh Town Court and released.
Stolen iPad
A man reported that an iPad belonging to another person was stolen out of his car while the car was parked on Harwood Court Oct. 6.
Stolen political signs
On Oct. 11, a Stonehouse Road woman reported that two "Trump" campaign signs had been stolen from her yard on two separate occasions. She requested extra ridebys from police to prevent it from happening again.
Car break-in
On Oct. 11, an Obry Road resident reported someone entered her unlocked, parked car overnight and tossed around the contents of the center console, leaving console items on the front seat. Nothing was reported missing.
On Oct. 11, a Madison Road man reported his unlocked, parked car had been entered overnight. Approximately $50 in cash and personal documents were stolen.
Identity theft
On Oct. 7, a Crossway resident reported that someone fraudulently applied for a credit union mortgage in his name.
On Oct. 7, a Huntington Avenue man reported that someone fraudulently attempted to open an American Express credit card in his name and also applied for two fraudulent Small Business Administration loans in his name. None of the fraudulent attempts were successful.
Check fraud
On Oct. 9, a Coralyn Road resident reported someone altered a check he had originally written in 2018 and deposited this fraudulent check into an unknown account. As a result, the resident suffered a financial loss of $6,400. The resident is following up with his bank.
Scam
A Post Road resident reported he was scammed out of $4,400, following a fraudulent call in which a caller pretended to be a security expert from Apple Care, alerting the resident about alleged hackers who had infiltrated his home security system, Oct. 8. The caller told the resident to purchase cash gift cards and reveal the numbers on the backs of the cards in order to pay for the caller to "remove the hackers" from the resident's home security network. After the resident twice purchased cash cards and gave the numbers to the caller, he became suspicious and called Apple Care. When Apple Care said they had no record of the security breach or incident, the resident called police.
Domestic matter
Police were called to a Greenacres house at 4 a.m., Oct. 6, because a woman was arguing with her daughter. By the time police arrived, the matter had been resolved, and both parties agreed to go to sleep.
Criminal contempt
On Oct. 5, police arrested Jason Gordon, 44, of Scarsdale, on misdemeanor charges of second-degree criminal contempt and endangering the welfare of a child. He is accused of violating an active stay away order of protection issued by Scarsdale Village Justice Court on Oct. 1.
Hypodermic needle
On Oct. 5, a Bradley Road resident found a capped hypodermic needle on his property. Police picked it up and took it to Scarsdale Volunteer Ambulance Corps for proper disposal. Police are increasing patrols in the area due to the increase of hypodermic needles littered on the ground in certain parts of the Village.
Confrontation
A Lyons Road woman called police to report a confrontation with an unknown man and his dog occurred outside her property Oct. 11. According to the woman, the man and his dog were standing at the edge of her yard when she retuned home. While pulling into her driveway, she advised the man to get off her property. She alleged that the man began yelling at her at that pointing, stating the first 10 feet of the yard were public property and therefore he had a right to be there. She said when the man started to walk away, she followed him in her car "to see where he was going" before abandoning her pursuit at Davis Park. Police advised her to not follow people in her car and to avoid future interactions with the man. Police told her to instead call police, rather than taking a matter into her own hands. Police checked Davis Park, in order to speak with the man, but he was already gone.
Lock out
A woman accidentally locked her keys, phone and dog inside her parked car on Spencer Place Oct. 6. The dog was not showing any signs of distress and had adequate ventilation due to a partially open sunroof. The woman said she had forgotten her husband's cell phone number and was unable to contact him to bring a spare key. Police used a database to look up the husband's cell phone number. The woman alerted her husband and he arrived on scene with a spare key.
Wrong car
On Oct. 8, New Rochelle police called Scarsdale police to assist with a report of a white Range Rover, allegedly stolen from a Weaver Street location and driven to a Franklin Road address, according to data received by the car's tracking technology. Scarsdale police went to the Franklin Road address and found the car parked in the driveway. The homeowner said she accidentally got into that particular car and drove it home, mistakenly leaving her own car at the Weaver Street location. Police notified New Rochelle police who sent the owners to Franklin Road to retrieve their car, while the Franklin Road homeowner went back to the Weaver Street location to retrieve her own car. After interviewing all parties, police determined there was no probable cause to suggest criminal intent.
Cars and roadways
On Oct. 6, police helped a woman cross Weaver Street safely.

Police adjusted a traffic light at Drake Road after it was reported to be hanging askew Oct. 6.

A manhole cover got dislodged on Murray Hill Road Oct. 6. Police put the cover back in place and set up traffic cones around the cover. The highway department was alerted.

On Oct. 7, an ambulance driven by a Scarsdale Volunteer Ambulance Corps EMT accidentally backed into a tree while responding to a call on Paddington Road.

On Oct. 7, police notified utility providers about low-hanging wires on Woods Lane. Police remind the utility providers about the matter again on Oct. 9.

Police removed fallen phone wires from Lee Road and notified Verizon Oct. 8.

A sideswipe accident involving a Scarsdale school bus and an oversized vehicle occurred on Post Road Oct. 8. The bus was carrying three teenage students. There were no reported injuries.

Police noticed a parked car on East Parkway, with its driver's window completely rolled down Oct. 9. Police attempted to notify the registered owner, who lived in Greenburgh, but the attempts were unsuccessful.

Police directed traffic around a disabled car on East Parkway and Christie Place, while the car received a jump-start from a family member's car, Oct. 10.

According to a witness, a car struck a stop sign at Weaver Street and Crossway and then left the scene Oct. 10. Patrol set up a temporary stop sign and alerted the highway department for replacement.

On Oct. 11, police notified Verizon about a low hanging wire over Leatherstocking Lane.
Civil matter
A Freightway Road business called police alleging a former employee showed up and was refusing to leave Oct. 10. The employee told police he came to the business to pick up his last paycheck, which was due to him. The manager of the business said he would instead mail the check to the former employee because he did not want interaction with the former employee on scene.
Roosters, chickens

A Brewster Road woman reported that a neighbor's roosters were being loud and disturbing her participation in a Zoom meeting Oct. 5. Police went to the scene and did not see or hear any domesticated fowl making noise.
A Brewster Road resident reported hearting chickens making noise outside Oct. 9. Police went to the scene and did not see or hear any domesticated fowl making noise.
Police received a similar unfounded complaint Oct. 11.
Coyote
On Oct. 8, an Autenreith Road resident reported a coyote had been sunning itself in her yard for approximately two hours. Police observed the coyote, which was not showing any obvious signs of sickness or injury. Police provided the resident with contact numbers for local animal trappers.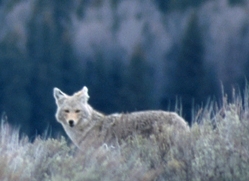 A Taunton Road homeowner also reported seeing a coyote in her yard Oct. 8. Police provided her with contact numbers for animal trappers.
Village code
Police issued a warning to a Franklin Road resident who was draining pool water into the street in violation of village code Oct. 5.
Following up on loud music complaints after midnight, Oct. 10, police notified two Seneca Road residents who were hosting small gatherings to keep the noise level down.
On Oct. 10, a Whig Road girl said she invited friends over while her mother was out to dinner and she had her mother's permission to do so. However, a neighbor called police because the girl and her friends were playing loud music. Police went to the house and told the girl to turn down the music. The girl offered to send her friends home as well. Police also spoke with the mother, who said she would talk to her daughter after she got home.
Lost and found
On Oct. 5, police received a driver's license in the mail. They tracked down the owner and took the license to her address.
A wallet was found on East Parkway Oct. 6. Police located contact information for the Bronx owner and notified him. The owner came to headquarters to pick up the wallet.
A piece of jewelry was found on Depot Place Oct. 6. The passerby who found it gave it to police for safekeeping.
A bicyclist found an iPhone on Sprague Road while riding his bike and gave it to police for safekeeping Oct. 9.
Firefighters
On Oct. 5, firefighters shut off a gas dryer connection in a Mamaroneck Road house due to gas odor. They contacted Con Edison for further investigation.
On Oct. 8, firefighters assisted with a disabled Toyota Camry, in which the motor was smoking, on the Hutchinson River Parkway. They used water to cool off a hot spot in the engine compartment due to a possible wiring malfunction.
On Oct. 11, a Brookby Road resident was unable to get heat in her house. Firefighters changed batteries in the thermostat, and this action corrected the problem.
On Oct. 12, a reported gas odor in a Dolma Road house prompted firefighters to call Con Edison. Con Edison identified some gas leaks in the heat piping and shut down affected valves. The caretaker of the house was advised about how to best remedy the problem.
On Oct. 12, firefighters received a report of a wheelchair-bound woman whose wheelchair got trapped under a desk in Fox Meadow. Firefighters used equipment to lift the desk, which released the wheelchair and set the woman free. The woman was evaluated by Scarsdale Volunteer Ambulance Corps.
On Oct. 12, firefighters assisted at a rollover car accident on the Hutchinson River Parkway.
This report covering police and fire department activity from Oct. 5-11 has been compiled from official information.

This police report is sponsored by Scarsdale Security who does more than just security. Contact them about remote video for your home or business. Call 914-722-2200 or visit their websiteThis police report is sponsored by Scarsdale Security who does more than just security. Contact them about remote video for your home or business. Call 914-722-2200 or visit their website.