Police Report: Another Pedestrian Hit in Village Center! And Police Intervene with Customers Lifting Cigarettes and Dodging Mask Rules
Wednesday, 21 October 2020 11:28
Last Updated: Wednesday, 21 October 2020 11:36
Published: Wednesday, 21 October 2020 11:28
Traci Dutton Ludwig
Hits: 6775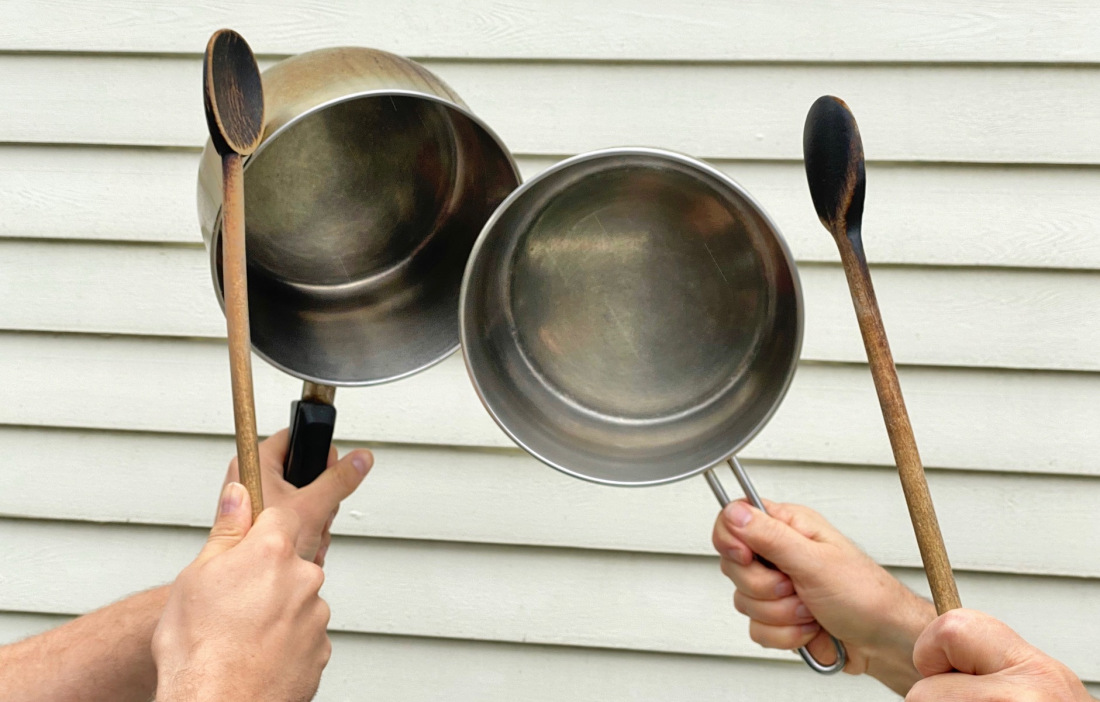 Pedestrian struck: An 83-year-old pedestrian was struck by a 2017 Volkswagen in the intersection of Popham and Garth roads Oct. 17. The driver of the car was attempting to make a left turn onto Popham Road from Depot Place, when she struck the pedestrian, who was crossing in the crosswalk while the "walk" signal was illuminated. He suffered a hand laceration and was taken to White Plains Hospital Center. The 38-year-old Scarsdale driver was issued a summons for failing to yield the right of way to a pedestrian.
Cigarette money
On Oct. 16, the owner of 7-Eleven called police to report having an issue with a customer who still had not paid for cigarettes taken from the store more than a week ago. The customer said he was not happy with 7-11's credit card policy. He advised that when he took the cigarettes, he had been asked to provide the last four digits of his credit card number. The owner said this policy was for the safety of the customers, to reduce fraud. However, the customer did not want to do this for the cigarette transaction and simply left the store with the cigarettes in hand. While police were on scene, the customer paid for the previously taken cigarettes. At that time, the owner advised the customer that he was no longer welcome in the store.
Masks
A Lyft driver called police to report he was having a dispute with a passenger who refused to properly wear a mask at Stratton Road and Weaver Street Oct. 15. When police got to the scene, officers observed both the driver and the passenger wearing masks. The passenger said she wears a mask "all day at work, and while it may have dropped below her nose once, she has been correctly wearing it for the entire ride." Both parties agreed to continue the ride with proper mask protocols in place.
Stolen
A Huntington Avenue mother reported her son's $600 iPhone was stolen from Greenacres School playground Oct. 17.
A Fox Meadow Road mother reported her son's $400 blue Trek bicycle had been stolen from outside their house Oct. 18.
Identity theft
A Brite Avenue man reported someone had filed a fraudulent unemployment claim in his name Oct. 14.
On Oct. 16, a Boulevard man reported someone used his personal information to fraudulently open a Verizon cell phone account. More than $820 worth of charges had accumulated, and Verizon's fraud department required a police report to begin the process of eliminating the charges.
Scam
A daughter reported that her elderly father had been the victim of an Internet phishing scam and as a result of the scam, a FedEx package might be arriving at a Johnson Road address. The daughter asked police to check the house to see if a package had arrived. No package was observed. Police contacted the homeowner and asked her to report the delivery of any packages that did not belong to her.
Men on the property
A Fenimore Road resident reported seeing two men in her backyard, moving her trampoline around the yard without her permission, Oct. 12. She told police that the men eventually placed the trampoline back in its original location and walked away into her neighbor's yard. Police spoke with the neighbor who said that the men were supposed to pick up a trampoline but mistakenly went to the wrong address first.
On Oct. 13, a Crossway man reported that an unknown man rang his doorbell at approximately 4:30 p.m., Oct. 12, and then tried to open the storm door. Police advised him to notify police as soon as such an incident occurs in the future, so that police can best investigate the matter.
Private property
On Oct. 13, a caller reported a BMW suspiciously parked in a Secor Road parking lot. Police spoke to the driver who said he was there to conduct an Internet exchange. Police advised him he was on private property and to relocate the exchange to a public location.
Permits
Two men were reportedly screaming at a tennis instructor and his students at Wayside Lane tennis courts Oct. 15. After police spoke with all involved parties, it became clear that both the men and the tennis instructor had documented reservations from the recreation department to use the courts at the same time. Police advised all parties that the overlapping schedules must have been issued in error. The men and the instructor were advised to contact the recreation department the next day for follow-up. Once the lessons finished, the men were able to use the last hour of their two-hour reservation.
Screams
On Oct. 16, a Pinecrest Road man told police he was on the phone with his wife and heard her scream for an unknown reason. Police went to the house to check on the wife. She said she was ok. She advised she had screamed because she suddenly noticed her washing machine was overflowing into the basement, and it startled her.
Assistance
On Oct. 13, police received a call from Toronto police asking Scarsdale police to make contact with a Johnson Road resident. The resident was instructed to contact Toronto detectives to discuss a case involving alleged harassment. The resident was also advised to stop making contact with the person who had filed a report with Toronto police.
At the request of a homeowner, police locked an unlocked Putnam Road house while the homeowner was away, Oct. 17.
911
A Heathcote Road resident dialed 911 and told the emergency operator he was just "testing a new phone line" Oct. 14.
Cars and roadways
Police notified Verizon about low-hanging wires on Woods Lane Oct. 12.
A jogger reported that a taxi almost struck him at East Parkway and Popham Road Oct. 13. Police attempted to reach out to the driver, but was unable to do so.
A windstorm-severed branch was resting on branches in another tree, overhanging Wynmor Road Oct. 13. Police closed the road to traffic and asked one car owner to move a parked car out of danger. Police also notified the highway department to address the hazard.
Police asked a driver to move a car parked too close to a fire hydrant in the vicinity of Overhill and Popham roads Oct. 14.
On Oct. 15, a caller reported a black Audi has been seen speeding on Claremont Road every afternoon. Police organized stepped up monitoring of the area as a result.
Police conducted traffic control while a motorist with a disable car awaited a tow in a blind curve at Heathcote and Kelwynne roads Oct. 15.
While investigating a report of a suitcase in the street on Harvest Drive Oct. 16, police actually found a paper shredder in the street. The homeowner who placed it there confirmed it had been put outside for bulk waste pickup.
On Oct. 16, police asked the construction site driver of a backhoe to move the equipment away from a neighbor's driveway because it was obstructing entry and exit.
A car ran out of gas on River Road, at the entrance onto Bronx River Parkway, and police called a tow service to bring gasoline so the car could get started again Oct. 16.
On Oct. 18, police advised the highway department about a dead skunk on Post Road, for pickup, and two potholes on Fox Meadow Road, for repair.
Four car accidents were reported in the Village this week.
Civil matter
On Oct. 13, a Rochambeau Road woman reported a moving company recently transported her daughter's belongings to a new residence out of state, and upon unpacking the belongings, it was discovered that some of the items were missing. Police advised her it was a civil matter, and she should contact the moving company to track down the items.
A Saxon Woods Road employer asked police to document that an employee who was just terminated that day allegedly spoke in a an "aggressive manner" with the manager Oct. 13. No threats were made by the former employee.

Multiple callers reported seeing approximately 50 teens on bicycles disrupting traffic on Heathcote Bypass Oct. 17. The cyclists were gone by the time police arrived on scene.
Village code
After a neighbor complained of noise, police advised a Saxon Woods Road resident that people at his house were talking and laughing at a level of volume that, while normal, disturbed a neighbor Oct. 15. The resident offered to keep the noise level low out of consideration to his neighbor.
On Oct. 17, a neighbor complained that a Walworth Avenue family was being too loud. Police went to the scene and noted family members were involved in conversation outdoors. They advised the family members of the complaint, and the family said they would go inside out of consideration for the neighbor.
Later that night, Oct. 17, police were again called to the Walworth Avenue house. The family said they did not think it was in violation of Village code to be talking outdoors. Police advised them that since their conversation could be heard from the street, it was too loud and was, in fact, a violation. The family agreed to go inside but said their neighbor had banged pots and pans and harassed them. Police spoke with the neighbor who admitted to banging pots and pans. She said she did it to get their attention, so they would quiet down and she'd be able to put her children to sleep. Police advised her to refrain from such activity especially since she had already called police to handle it.
Lost and found
Police found a wallet near Hyatt Field and gave it to police Oct. 12. Since the wallet had an AAA membership card, police contacted AAA in an attempt to reach the owner. AAA said they would make contact with the owner and instruct her to contact police to retrieve her wallet. The wallet contained cash and six cards, including membership and gift cards.
A passerby found a credit card at Cooper and Mamaroneck roads Oct. 12. Police were not able to identify contact information for the owner, and they vouchered them card for safekeeping.
Firefighters
On Oct. 14, firefighters assisted at a car accident at Post and Edgewood roads.
On Oct. 14, firefighters helped Hamilton Road residents with a malfunctioning steam boiler by adding water. They advised the resident to contact a plumber and have the unit serviced if the problem persisted.
On Oct. 16, firefighters assisted at a car accident at Saxon Woods Road and Black Birch Lane.
On Oct. 17, they assisted at a one-car accident on the Hutchinson River Parkway.
Later, on Oct. 17, firefighters also assisted at a four-car accident on the Hutchinson River Parkway.
This report covering police and fire department activity from Oct. 12-18 has been compiled from official information.

This police report is sponsored by Scarsdale Security who does more than just security. Contact them about remote video for your home or business. Call 914-722-2200 or visit their websiteThis police report is sponsored by Scarsdale Security who does more than just security. Contact them about remote video for your home or business. Call 914-722-2200 or visit their website.