Police Report: Drunk Driver Arrested After Caller Observes Erratic Driving
Wednesday, 17 February 2021 08:29
Last Updated: Wednesday, 17 February 2021 08:41
Published: Wednesday, 17 February 2021 08:29
Traci Dutton Ludwig
Hits: 4729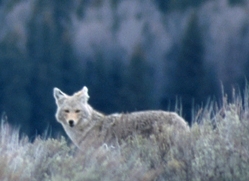 Arrest: Following a report of an erratic Subaru driver on Heathcote Road at 7:15 p.m., Feb. 9, police intercepted the car at Whig and Berwick roads, noticed the front end was banged up and determined the driver was driving while intoxicated. Upon talking with the driver – Renzo Mendoza, 40, of Larchmont – police noticed an unopened container of an alcoholic beverage was visible inside an open bag on the passenger seat floor. When asked to perform field sobriety tests, Mendoza failed all the tests. Mendoza refused to take a breath test; however he later submitted to a Datamaster test at headquarters. Mendoza was arrested and taken to headquarters on the following charges – operation of a motor vehicle while intoxicated (with a prior conviction), aggravated driving while intoxicated with a blood alcohol content of .18 or more (with a prior conviction), operation of a motor vehicle by an unlicensed driver, operation of a motor vehicle with a suspended registration, aggravated unlicensed operation of a motor vehicle, refusal to take a breath test and operation of a motor vehicle while circumventing an ignition interlock device. Following his arrest, Mendoza was released on his own recognizance with an appearance ticket for Scarsdale Village Justice Court, returnable on Feb. 24.
Car break-ins
On Feb. 13, a Montrose Road resident reported his unlocked car in his driveway was entered overnight, and items – including loose change and his garage door opener – were taken.
Identity theft
On Feb. 10, a Sheldrake Road woman reported receiving a credit card from Metabank that she did not order. The account was identified as fraudulent and closed.
On Feb. 12, an Old Lyme Road resident reported unauthorized charges were discovered on his credit card account.
On Feb. 12, a Black Hawk Road resident reported an incident of identity theft and check fraud. A check that the resident wrote as a gift to her mail carrier was stolen from her mailbox at the end of December and altered by an unknown person. The altered check was written for $6,500 and made payable to an unknown person.
On Feb. 12, a Brite Avenue resident reported fraudulent checks were issued against his account. An unknown person attempted to cash the checks but the checks were flagged as suspicious.
On Feb. 14, a Haverford Road man reported an unknown person opened a fraudulent credit card in his name, without his permission, and used the card at multiple locations throughout Westchester County. The balance on the card was approximately $43,000, accumulated from Jan. 13-29.
Scam
On Feb. 12, a Mamaroneck Road resident reported being scammed out of $500 dollars by an unknown person who contacted her through her realtor, alleging that her Con Edison account was overdue, and her electricity would be turned off if she did not remit payment, To satisfy the alleged electrical service problem, the resident sent $500 to the unknown person by Zelle. In addition to being tricked into a financial loss, the resident was also tricked into providing personal information, she said.
Disputes
On Feb. 12, a Greenacres woman called police and said she felt unsafe in her house because of a "big fight" she just had with her family. Police arrived on scene and spoke with the woman's mother, who said an argument over a food order had just occurred. The woman/daughter had already left the house to go for a walk to de-escalate the situation. Police spoke with all parties and advised them to stay in different areas of the house for the night. They agreed the argument was probably the result of rising stress levels due to the pandemic.
On Feb. 13, a driver for Uber called police because a female passenger was upset about the cost of the ride and was refusing to get out of the driver's car at Spencer Place. Police arrived on scene and the woman said she was upset because her ride was going to cost $5 more than she anticipated because the destination address was in the South Bronx. Police explained that there were other transportation options if the woman did not want to use Uber services. Police offered to call a taxi for the woman. She declined and elected to take a Metro North train. The Uber driver then cancelled the fare.
Unemployment
On Feb. 8, a Continental Road man reported someone opened a fraudulent unemployment claim in his name.
On Feb. 8, a Sheldrake Road man reported someone opened a fraudulent unemployment claim in his name.
On Feb. 8, an Aspen Road man reported someone opened a fraudulent unemployment claim in his name.
On Feb. 8, a Sheldrake Road man reported someone opened a fraudulent unemployment claim in his name, and he even received a benefits card that he neither wanted nor requested.
On Feb. 9, a Meadow Road woman reported someone opened a fraudulent unemployment claim in her name.
On Feb. 9, a Mamaroneck Road woman reported someone opened a fraudulent unemployment claim in her name.
On Feb. 11, a Magnolia Road man reported someone opened a fraudulent unemployment claim in his name.
On Feb. 13, a Lebanon Road man reported someone opened a fraudulent unemployment claim in his name.
Harassment
On Feb. 8, a Quaker Ridge woman reported receiving an email from a former employee on Feb. 6, the one-year-anniversary date of the employee's termination. She was concerned because of the timing of the email and other emails and text messages that she said she has since deleted. The email did not contain any specific threats.
911 call
A Post Road resident called 911, stating she believed her life was in danger. Upon arrival, the resident told police there was no emergency; the resident just had a question about a report. Police advised her to call the non-emergency police number the next time she has a question.
Generator
On Feb. 11, an Old Lyme Road homeowner reported someone was trying to "break into his generator." Upon arrival, patrol spoke to the homeowner and learned that an unknown person arrived on scene and went into the backyard near his generator without making contact with him first. The homeowner said he did not schedule an appointment to have his generator serviced. The unknown person was identified as a service technician. He told police that his supervisor was unable to contact the homeowner because no phone number was on file for the homeowner. The technician confirmed he did not make contact with the homeowner before entering the backyard. Patrol advised the technician to make contact with clients upon arrival in the future, to avoid similar incidents of confusion or concern. The homeowner did not want the technician to complete his work and asked him to leave the property.
Assistance
A person walked into headquarters to inquire if there were any outstanding arrest warrants in his name Feb. 10. Police checked their data systems and did not discover any warrants in the person's name.
A Cushman Road homeowner called police because a Con Edison technician wanted to access her house to measure her gas meter Feb. 10, and the homeowner wanted to check the technician's credentials. Police checked out the technician's credentials; however, the homeowner did not want the technician in her house unattended. Police advised the technician to reschedule.
Police responded to a Scarsdale Avenue business and spoke with the owner about parking permit options for the owner and her staff Feb. 11.
On Feb. 12, a sanitation supervisor reported people were dropping of items at the dump although it was closed for a holiday Feb. 12. Police went to the scene and noted the dump was closed off by chains and cones, but no signs were posted announcing the closure. Police advised the supervisor to put up signs to avoid confusion.
Suspicious
At 4:45 a.m., a caller dialed White Plains police department and reported seeing three or four men "pulling on car door handles" on Hazelton Drive. Both Scarsdale police and White Plains police searched the area, but they did not find the men or evidence of criminal activity.
Safety
Police warned kids riding bikes near the pond on Olmsted Road to stay off the ice Feb. 12.
Light
On Feb. 12, a Post Road resident asked to speak with police about an ongoing issue with her neighbor. The resident said the neighbor installed an outdoor light that shines directly into bedroom windows in the resident's house. Police looked at the light and observed this statement to be true. Furthermore, it did not appear that the light was motion-activated, and it seemed that the light turned off and on at random intervals. Police attempted to speak with neighbor about the light, but the neighbor was not available. There were no violations of Village code, but the light was legitimately bothersome to the resident. Police referred the matter to the building department.
Accidents
A sanitation vehicle was involved in an accident at Heathcote and Kelwynne roads, when it was rear-ended by a 2021 Volkswagen turning left from Heathcote Road onto Kelwynne Road Feb. 10.
A fire department vehicle was involved in an accident on Kensington Road Feb. 10. According to the accident report, the vehicle sideswiped a parked 2007 Toyota.
Cars and roadways
On Feb. 8, a caller reported seeing a car stuck in a snow bank at Drake Road and Forest Lane. Dispatch notified New Rochelle police, as part of that roadway area falls within the jurisdiction of New Rochelle. Upon arrival, police observed that a 2008 Ford Focus had driven off the roadway and struck a tree. The driver did not report any injuries. The driver further stated he lost control of his car prior to the accident. Since the accident occurred within the jurisdiction of New Rochelle, NRPD handled the accident.
A Varian Road man reported a sinkhole in front of his house Feb. 10. Upon arrival, patrol noticed water department personnel on scene addressing a water main leak in the roadway. Water department personnel had the situation under control.
On Feb. 10, police were out with a driver who was not feeling well enough to continue driving at Crane and Woodland roads. Police stood by until the driver's parents arrived on scene to take the driver home.
A caller reported that a broken-down school bus was towed from Mamaroneck Road Feb. 11.
Police removed a cardboard box from Post and Crane roads Feb. 11.

On Feb. 11, police helped a driver push a disabled van onto the side of Post and Gorham roads, while the driver waited for the van's owner to bring a replacement battery.

An idling car on Park Road was occupied by a man waiting to pick up his daughter from a friend's house Feb. 12.
On Feb. 13, police placed a traffic cone over an exposed pipe in the roadway near the intersection of Fenimore and Tompkins roads.
Patrol helped a driver change a flat tire on Evon Court Feb. 13.
Civil matter
On Feb. 8, a Brookby Road resident reported that a delivery driver placed a palette in his driveway in a manner than prevented the resident from leaving his driveway. The resident claimed that the delivery company refused to bring the delivery into his house or drop it off further up his driveway. However, after police intervention, the resident agreed to remove snow from his driveway, and the delivery person was able to bring the palette closer to the garage so that it would no longer block access in and out of the driveway.
On Feb. 10, a Post Road woman reported a civil matter involving a housemate. The woman said she heard her housemate standing outside her apartment door, "making strange noises" the day before. She claimed that when she opened her door, her housemate retreated into the hall bathroom and closed the door. She just wanted police to document the incident because she is having an ongoing incident with the housemate.
On Feb. 11, a Wildwood Road homeowner reported a dispute with a contractor. The homeowner alleged that the contractor had been verbally aggressive. Police communicated with the contractor and passed along the homeowner's wishes that the contractor terminate his work at the property and cease communication with the homeowner.
Animals
On Feb. 8, a coyote was sighted near Myrtledale and Bansom roads. It was gone by the time patrol arrived. Later, police received a call about another coyote sighting – on Ferncliff Road.
On Feb. 9, a coyote was sighted at Franklin and Stratton roads. It was gone by the time police arrived.
Patrol responded to Cooper Road on the report of an injured deer in a backyard Feb. 10. Upon arrival, patrol observed the deer walking away from the scene without incident.
On Feb. 14, a Morris Lane resident reported an injured raccoon on her back porch. The raccoon was gone by the time police arrived. Police provided the resident with a list of local trappers.
Lost and found
On Feb. 11, a passerby found three credit cards on Scarsdale Avenue and gave them to police for safekeeping. Police attempted to contact the potential owner of the cards and was able to leave a message for him at his place of work.
On Feb. 11, a person who found a wallet in the Village brought it to headquarters. Police vouchered the wallet for safekeeping.
Firefighters
On Feb. 14, firefighters checked an Archer Lane house because of a reported odor in the house. Upon checking the house, firefighters only found a defective heating unit. They suggested that the defective system could possibly be the cause of the odor.
On Feb. 14, a rusty exhaust pipe broke on a boiler in a Whig Road house. Firefighters advised the house sitter to have the homeowner call for service.
A boiler flooded a Boulevard house after a relief valve failed Feb. 14. Firefighters shut down the boiler and advised the homeowner to call for service.
On Feb. 15, an exhaust vent pipe for a HVAC unit was broken at a Spencer Place restaurant, causing carbon monoxide to accumulate inside the space. Firefighters shut down the unit, ventilated the space and advised the restaurant manager to have the HVAC system serviced.
This report covering police and fire department activity from Feb. 8-15 has been compiled from official information.