Police Report: Burglars Steal $420,000 in Jewelry, Watches and Cash from Brittany Close House
Thursday, 15 April 2021 08:20
Last Updated: Thursday, 15 April 2021 16:23
Published: Thursday, 15 April 2021 08:20
Traci Dutton Ludwig
Hits: 890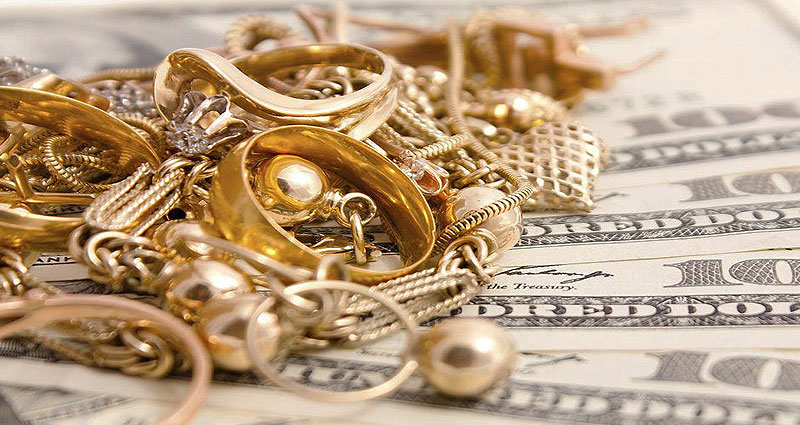 On April 10, a Brittany Close woman reported some expensive items were stolen from her house sometime while she was not home between the hours of 5 p.m. to 7:30 p.m., April 9. She only noticed the burglary when she went upstairs to the master bedroom around 10:30 p.m. At that time, she noticed a broken window and the bedroom in disarray. She contacted her husband and a family friend who could act as a translator, as there was a language barrier. Police arrived on scene and checked the house to make sure the perpetrator was no longer there. Investigation showed that the perpetrator accessed a second-floor balcony and ripped a screen from the window. The master bedroom, closet, office and master bathroom all showed signs of criminal activity, as drawers were open and contents were scattered around the room. Jewelry and watches valued at $400,000 and cash totaling approximately $20,000 had been removed from the house. Police are investigating,
Stolen
Three metal "No Dogs Allowed" signs, recently posted by the Parks and Recreation Department, were reported stolen from Oakstwain Park, on Oakstwain Road, April 7. The signs were valued at $600 combined.
A red Schwinn men's mountain bike was reportedly stolen from outside a Scarsdale Avenue business April 7. The bike belonged to a 15-year-old boy. His mother was notified of the theft and responded to the scene to pick up her son and drive him home.
Unemployment scams
This week, 14 residents reported someone opened a fraudulent unemployment claim in their name.
Unwanted communication
A Madison Road woman alleged she was threatened by a prior acquaintance over Facebook Messenger April 7. The woman said she had recently moved back to Scarsdale after living in Massachusetts. The person harassing her was the girlfriend of a man whom she met through a friend and who started communicating with her. The girlfriend's communications did not rise to the level of a threat, according to police who were familiar with the Messenger messages. The woman asked police to document the matter, and police advised her to cease all communication with the girlfriend.
Neighbors
On April 5, a Fayette Road resident reported a verbal confrontation, involving two neighbors over the property line. Police managed to mediate the disagreement and advised the neighbors to stay away from each other.

A Post Road woman reported having a problem with a housemate April 5. The house counselor mediated the disagreement and advised the neighbors to stay away from each other.
Suspicious
A Bradford Road man reported a 40-year-old white or Hispanic male knocked on his door, asking for the man's wife but refusing to inform the man about the matter April 8. The male left the property after "pacing back and forth nervously," according to the man.
A Dolma Road man reported someone possibly attempted to steal boxes of wine that had been delivered to his front porch April 9. The suspect, observed approaching the man's front door by a neighbor, was described as a black man wearing a black hooded sweatshirt and driving a dark-colored sedan.
Broken equipment
A man called to say his mini Bobcat excavator stopped working because of a fuel line malfunction on Cayuga Road April 9. The man put caution tape around it and said he would return on Monday to repair it. Police said if the Bobcat did not resume working, it would have to be towed.
Help
Police checked the welfare of a Black Birch Lane woman after her worried daughter could not reach her April 9. All was in good order.
Police accompanied a telecommunications technician into a Post Road server room to address an overheating component in the building April 11.
Road rage
A driver called police because a man driving a car in front of her on Mamaroneck Road, at Griffen Avenue, got out of his car, approached her window and initiated a verbal argument April 10. She said she did not engage in the argument, rolled up her window and left.
Civil matter
On April 11, a Post Road resident reported he purchased a digital download code for a video game on X-Box One and instead received an already-activated code on March 1. The cost was $17. He needed a police report to receive a refund.
Cars and roadways
On April 5, police stood by while a group of 15-20 dirt bikes and ATVs travelled through the Village on Post Road.
Police assisted New Rochelle police with an accident on Weaver Street April 6.

A pedestrian reported that an older white man driving a motorcycle almost struck him with the motorcycle on Depot Place April 6.

Police were called to investigate a report of a woman in parked car near Potter field, with her two kids playing in the park and allegedly "handing out stuff to people" when they approach her car April 7. The caller said this has been going on for four days. Police went to investigate and saw the woman and her children playing in the park. The car was parked in a no parking zone; so police issued a verbal warning.

Patrol asked a landscaper to move his truck because it was blocking a Mamaroneck Road traffic lane.
Police replaced a dislodged manhole cover on Brewster Road April 9.
A caller said 20 youths were riding bikes on Bypass April 10. They were gone when police arrived.
People sitting in a parked car on Bradford Road after 1 a.m., April 11, said they were having a conversation before heading home for the night.
A witness saw an Amazon delivery truck back out of a Taunton Road driveway and struck a light pole, breaking it in half, April 11. The witness photographed the vehicle and its license plate, Amazon refused to provide any information about the driver and his or her insurance.
Dog
On April 9, a caller found a lost dog at Dickel and Post roads and took it to a vet to see if it had a chip for identification purposes. It did not. It also did not have a collar. New Rochelle Humane Society picked up the dog.
Village code
Police dispersed teens from Butler woods, Bradford Road and Fox Meadow School grounds after dark April 9.
Noise coming from a Deerfield Lane house was the result of an argument between a teen resident and her boyfriend at 2:45 a.m., April 10.
Lost and found
On April 7, an Oak Lane woman reported some of her jewelry was missing from her jewelry case.
A Stratton Road woman discovered a 12-inch specialty knife in her bushes while walking on her property April 7. She asked her landscaper if the tool belonged to him, and he said it did not belong to him.
On April 9, a black bicycle was found at Oxford and Park roads. Police found the owner and returned the bike.
Man Who Entered Schools is Charged:
A Mount Vernon man who unlawfully entered school buildings in communities across Westchester and in some instances stole items was arraigned in County Court on multiple charges this week. Donald Mack Bennett, 61, is charged with seven counts of Burglary in the 3rd Degree, six counts of Grand Larceny in the 4th Degree and two counts of Petit Larceny, in connection with incidents in 2020 and 2021. The incidents took place at Immaculate Heart of Mary School in Scarsdale, Waverly School in Eastchester, Masters School in Dobbs Ferry and Mercy College in Irvington. Bennett was taken into custody on March 4 and remains in the Westchester County Jail.

The incidents involving Bennett were investigated by the Dobbs Ferry, Eastchester, Irvington, New Rochelle and Scarsdale Police Departments.
Firefighters
On April 5, firefighters received a report of a Brookby Road house on fire, with workers on scene. Responding firefighters found some stone workers using a torch to heat up new stone patio panels at the rear patio sliding door. Firefighters removed trim and siding and found a small area of charring on the wood structure and trim. They used almost three gallons of water to knock down the remainder of the burning material on the inside and outside of the area. They used a thermal imaging camera to check for extension, and fortunately, none was found. No mechanical ventilation was required. Firefighters advised the resident of the matter, and he will be following up with contractors.
Firefighters assisted with a car accident on Fox Meadow Road April 6. Arriving on scene, firefighters found two SUVs on the front lawn of a house. Scarsdale Volunteer Ambulance Corps evaluated one driver for injuries. Both cars were removed by tow.
On April 8, firefighters assisted a Birchall Drive homeowner with an oven that was not turning on. They checked the oven and found a malfunction with the oven igniter. The homeowner was advised to contact an appliance repairman.
Firefighters and police removed a broken antenna from a Garth Road building after it was observed to be hanging over the edge of the building April 8
On April 11, a Stratton Road gas stove was not shutting off. Upon arrival, firefighters also found elevated gas readings on their meters. They shut gas to burner and ventilated the house with a fan while standing by for Con Edison.
On April 11, firefighters stood by for Con Edison at the site of a sparking wire near a tree on Wildwood and Corell roads.
This report covering police and fire department activity from April 5- 11 has been compiled from official information.

This police report is sponsored by Scarsdale Security who does more than just security. Contact them about remote video for your home or business. Call 914-722-2200 or visit their website.