Police: Shoplifter Caught, Man Assaulted by Known Assailant, Catalytic Convertors Stolen
Wednesday, 21 April 2021 15:21
Last Updated: Thursday, 22 April 2021 12:23
Published: Wednesday, 21 April 2021 15:21
Traci Dutton Ludwig
Hits: 606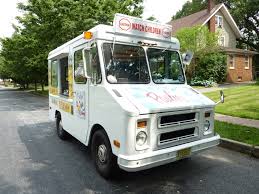 Shoplifting suspect arrested: On April 12, a person reportedly shoplifted 56 Ensure nutrition shakes, valued at $95 combined, from the CVS store on Popham Road. He was described as a man wearing green hoodie and a backpack. Police responded to the scene and canvassed the area for the suspect. The suspect was located in the parking lot of Freightway Garage, with the stolen goods and another man. The manager of the CVS came over and confirmed the suspect was the person he had seen shoplifting inside his store. The suspect was identified as Steve Wasembeck, 19, of the Bronx. He was taken to headquarters and arrested for petit larceny. He was released on his own recognizance and issued an appearance ticket for Scarsdale Village Justice Court.
Assault
An altercation involving assault at the Olmsted Road pond was reported at 12:15 p.m., April 12, via a 911 call made by a witness. The victim – a19-year-old white man – reported he was pepper sprayed and assaulted. He claimed he did not know his assailant's name and was "uncooperative" while being questioned. The only information he could provide was that the assailant was a 19-year-old man, with brown hair and wearing a black sweatshirt. Scarsdale Volunteer Ambulance Corps took the victim to White Plains Hospital for treatment of his injuries. Later, investigation revealed that the attack was not random, and the victim, who suffered minor injuries, knew the assailant. Police are investigating.
Criminal mischief, stolen parts
On April 16, a man reported the exhaust pipe of his 2002 Ford Econoline van was cut without his permission while the van was parked on Ramsey Road. Later in the day, the man additionally added that some parts of the van had been stolen. These included a $2,500 catalytic converter, which had to have been cut out of the exhaust system using power tools. Later, it was discovered that another Econoline van– from 2014, belonging to the man's brother-in-law and parked on Ramsey Road – also had been damaged. Its $500 catalytic convertor had also been cut out. Additional damage pipes were caused in both vans. These damaged totaled around $1,000. Police are following up.
Car break-in
On April 17, a Wildwood Road woman reported items including a $200 black down vest, a $200 Burberry makeup case and approximately $10 in coins had been stolen from her unlocked parked car sometime in the past.
Identity theft
On April 12, a Kent Road man learned that a fraudulent Progressive auto insurance policy had been opened in his name.
On April 13, A Bradford Road resident reported three fraudulent bank accounts had been opened in his name, including one with a fraudulent debit card from PNC bank.

On April 16, a Graham Road woman reported that someone filed a fraudulent tax return in her name.
Declined credit cards
On April 16, a Chase Road business employee reported that a man attempted to use at least six different credit cards, and all of them were declined. She suspected that the cards might be fraudulent. The man was attempting to purchase a $34,000 watch. The employee described the man's behavior as "cagey." He left the store without buying anything.
Unemployment fraud
Seven residents reported being the victim of a fraudulent unemployment claim filed in their names this week.
Help
A man walking with a knee brace and cane, who was described as possibly disoriented, was observed urinating on the street at Kingston Road and Greenacres Avenue April 13. Police contacted the man's family. They said there was no need to be concerned for his welfare. The man declined assistance.
A Canterbury Road resident reported that Con Edison was at her house and shutting off her gas due to a leak April 14. Police went to the house and spoke with the resident and Con Edison. Police learned that Con Edison technicians had detected several leaks and had advised that the resident call a plumber for repairs. The gas service was shut off and tagged.
Work site
A caller reported an unattended work site on Penn Blvd. April 16. Police went to the scene and saw workers on the job. They were working in a deep hole and were not always visible from the street.
Cars and roadways
On April 12, a mail truck struck a parking meter while pulling into a parking space at Christie Place and Chase Road.
On April 12, a car slid off the road and got stuck on a rock at Bypass and Weaver Street. Police helped the drier maneuver her car off the rock and get back on the road.
The highway department was informed about a piece of a fallen telephone pole on Ewart Road April 13.
Police directed traffic around a disabled car on Popham Road and Scarsdale Avenue April 13.
Police asked drivers to move illegally parked cars from Leatherstocking Lane April 13.
A caller reported a Dunham Road resident had unregistered cars parked on his lawn April 13. The cars were on private property and legally parked. Police observed no violations.
Parked cars were blocking Brookfield Lane April 14. Police asked drivers to move the cars.
A car's license plate was coming up as stolen on the license plate reader of a patrol car April 14. Police spoke with the driver and realized the car was registered as a car dealership car. The manager at the dealership said they were unable to notify the driver that the car's registration was expiring soon because they lost paperwork. At that time, at the end of March, they informed Stamford police, and police erroneously noted that the license plate has been stolen. Police advised the driver of the situation and advised the dealership manager to clear up the matter with Stamford police.
Police asked the driver of an ice cream truck to move to a different location, so as not to interfere with traffic flow on Catherine Road April 14.
Highway workers secured a low-hanging wire on Birchall Drive, and police removed a fallen branch from Saxon Woods Road April 15.
Police notified utility providers abut fallen wires on Mamaroneck Road April 15.

On April 15, an Oxford Road man reported some confusion with the DMV regarding the surrender of some license plates.
Patrol taped up a loose wire on Hampton Road April 16.
Police helped a pedestrian to her destination on Palmer Avenue April 16.
Police placed two traffic cones in a large pothole on Black Birch Lane and Spier Road April 17.
A caller complained of a car idling on Park Road "for hours" April 18. Police spoke with the driver of the car. He said he was visiting his ill grandfather but would move the car into the driveway.
Ticket
A driver called police to say that he had received a parking ticket although he had paid the parking meter on Scarsdale Avenue April 15. He requested a police office to meet him on the avenue near his white Volvo. He was gone when police arrived. Later, a clerk from Village court requested assistance because the man had come to court and would not leave. Police spoke with him by phone and offered to send an officer to his house. He declined and said he would follow up with his lawyer.
Civil matter
A Cushman Road man said he was disputing some charges with a contractor for work that he did not approve and requested a police report for documentation purposes only April 17. The man said he received a charge of $4,362.80 for work performed on his HVAC unit from Dec. 2020 – Feb. 2021. He was disputing the charges with American Express and got the charges reversed. He wanted to have a police report in case of follow up with the HVAC company.
Dogs, coyotes
A loose dog, with a light coat, was observed running on Mamaroneck Road April 14. It was no longer there when police arrived.
A coyote was reported on Brite Avenue April 16.
A barking dog was reported on Rural Drive April 18. Police went to the area but did not hear any barking dogs.
Village code
A caller reported that a Mamaroneck Road resident was draining a large quantity of liquid onto the caller's property April 12. Police arrived and noticed a puddle with liquid draining down the driveway and into the street. Police spoke with the resident who said the liquid might be coming from an underground tank on his property. He was advised to have the matter professionally addressed.
A driver was parked on Depot Place playing loud music April 13. Police asked the driver to lo0wer the volume of the music.
A smoke detector in a large, locked dumpster on Johnson Road was making an audible sound April 16.
Lost and found
A Verizon employee found a driver's license on Crawford Lane and gave it to police April 13. Police identified the owner and returned the license to the person.
A debit card belonging to a Scarsdale resident was found on Fox Meadow Road April 14. Police returned the card to its owner.
A youth reported losing a black wallet and a NYS Learner's Permit somewhere on East Parkway April 17.
Firefighters
On April 14, firefighters assisted with a five-car accident involving one additional motorcyclist on the Hutchinson River Parkway. One car sustained airbag deployment, and the driver was complaining of abdominal pain. The motorcyclist was being evaluated by Scarsdale Volunteer Ambulance Corps.
On April 15, firefighters assisted with a two-car accident on the Hutchinson River Parkway.
A carbon monoxide alarm sounded in a Brewster Road house April 15. Firefighters checked the house, ventilated the space and advised the homeowner to service the boiler.
Steam was leaking from a malfunctioning boiler in a Murray Hill Road church April 15. Firefighters shut down the boiler and advised calling for service.
On April 17, firefighters assisted with a two-car accident on the Bronx River Parkway, at Crane Road.
This report covering police and fire department activity from April 12-18 has been compiled from official information.

This police report is sponsored by Scarsdale Security who does more than just security. Contact them about remote video for your home or business. Call 914-722-2200 or visit their website.