Man Trapped in Chase Bank; Car Antenna Broken While Officers Investigate Shoplifting Attempt
Wednesday, 26 May 2021 12:46
Last Updated: Wednesday, 26 May 2021 12:54
Published: Wednesday, 26 May 2021 12:46
Traci Dutton Ludwig
Hits: 1105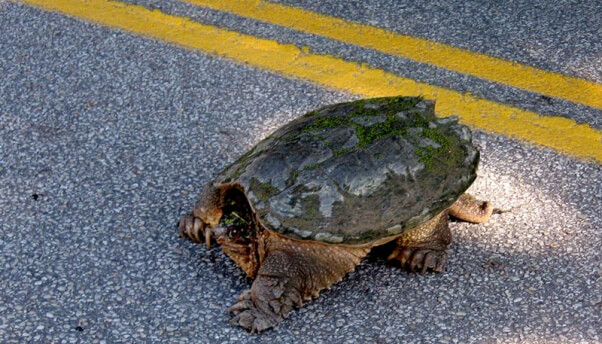 A Spencer Place business owner reported two female customers attempted to leave the store with a tank top without paying for it May 21. A store employee confronted the females, and the top was returned. Police canvassed Village center for the suspects but did not find them. While responding to the reported shoplifting attempt and investigating on foot, police left a parked patrol car at Spencer Place and Harwood Court. Patrol returned to find its radio antenna broken.
Stolen bike
On May 21, a woman reported her red bicycle had been stolen from outside Starbucks on East Parkway.
Identity theft
On May 13, a Mamaroneck Road caller reported someone made an authorized purchase of an Apple iPad Air, for $ 807.38, using his credit card.
Fraudulent unemployment claims
Two persons filed reports that fraudulent unemployment claims had been filed in their names this week.
Criminal mischief
A Barry Road resident reported that youths egged his house shortly after 11 p.m., May 19. The youths left in a car.
Washing machine
A caller directed police to a broken washing machine on the side of Freightway garage May 17. The caller said he believed the washing machine might have been dropped from an upper level of the structure, but he did not witness it nor did he have an idea about what time that event might have occurred. The highway department was notified for pickup. Police made a note to perform extra ridebys of the Freightway structure.
911
A person called 911 to report a woman was hysterically screaming near the steps of the train station May 17. Police found the woman and spoke with her. She said she had been talking on the phone and apologized for any disturbance. She declined to identify herself.
Stuck
A man got stuck inside the Chase Bank ATM vestibule on East Parkway May 18. Police attempted to open the door from the outside but it would bot open. Firefighters assisted in opening the door to the business via a Popham Road entrance. The man was safely released from the building. The vestibule door seemed to be misaligned, causing it to become stuck. Chase bank maintenance personnel were notified for repair.
Masks
A Spencer Place business owner said kids were in the store refusing to wear their masks and refusing to leave May 19. Police dispersed the kids. The kids were told they could return to the store if they were wearing masks.
Assistance
On May 20, a woman asked for police help on East Parkway. She said she had previously gotten into a verbal dispute with an Uber driver over the route being driven and the fact that she would be late for work. She asked police to call her supervisor to explain the situation, while she waited for a taxi to finish driving her to work.
On May 20, an elderly woman was accidentally locked out of her Lebanon Road house. Her husband was inside but not answering the door. Police and firefighters managed to contact the husband who opened the door. The woman successfully regained access into her house.
A man reported to be suspiciously walking back and forth outside a Palmer Avenue house was waiting for a family member to get off work May 21.
Suspicious
A caller reported he was out for a walk in the area around Brewster Road at 2:30 a.m., May 22, when he passed two people near the library, He said he tried to say hello to them, but they ran off into the woods. He thought it was suspicious and called police. Police canvassed the area and did not find anyone there.
Civil matter
On May 20, a Brambach Road resident accused his neighbor's contractor's construction vehicles of damaging the asphalt of his driveway. The contractor said that his workers did not back up into the resident's driveway and did not cause the damage. Police advised the parties that this was a civil matter.
Bicyclists hit
On May 17, a 16-year-old bicyclist struck a car at Chesterfield Road and Brite Avenue. The driver of the car said she stopped at a stop sign and proceeded through the intersection. As she did so, the bicyclist went through the intersection and impacted the side of her car. The bicyclist was taken to White Plains Hospital Center.
Witnesses reported seeing a black Honda Accord strike a child riding a bicycle on Brookby Road around 8 a.m., May 19. The driver stopped and talked to the child, and a witness also checked on the child. The child did not appear to be visibly injured, nor did he report any injuries. Police advised the middle school principal and school nurse of the incident. They were advised to contact police if the child comes forward.
Cars and roadways
A caller reported cars revving their engines and "doing donuts" in the rear of Quaker Ridge School May 17. Police went to the scene, and no cars were observed.
Police asked a driver to move his car and issued a warning because the driver had parked in a 'no parking" zone on Spencer Place May 18.
Greenburgh police were advised of a large pothole on Ardsley Road, following a driver's complaint, May 18.
Police issued a summons to the owner of an illegally parked car at Post and Farley roads May 18.
Patrol helped a driver change a flat tire in a Heathcote Road parking lot May 19.
Verizon was informed about a fallen phone wire on Normandy Lane May 19.
On May 19, a Bradley Road man reported someone hit his parked car on the street and left the scene. He thought it might have been his neighbor; so police followed up the next day with the neighbor. The bumper of the neighbor's car showed some damage, but the neighbor said the damage was old and she "did not remember hitting any car." She said she was busy with work, and police advised they would return at a later date to address the matter. On May 20, the man again called police to request assistance in mediating the matter. The neighbor asserted she had nothing to do with the reported damage and she did not wish to have any further contact with the man regarding it. Police examined both cars and saw only very minor damage. It was impossible to determine if the damages on each car were related. Police advised the parties to follow up with their insurance companies.
Double-parked delivery drivers at DeCicco's Marketplace were advised to follow traffic and parking rules May 20. Police issued a warning.
Police stopped some overweight trucks on Heathcote Road and admonished the drivers for crossing the Heathcote Road Bridge over Bypass, as this passage was forbidden due to weight restrictions for the bridge May 21.
Police called a tow for a disabled car on Fox Meadow Road May 21.
Con Edison was notified about a power outage due to a fallen branch onto wires on Greenacres Avenue May 21.
Police called a tow for a disabled car at Heathcote Road and Morris Lane May 23. Police stood by until the car was picked up by a tow.
Bees
A Richelieu Road man reported a "swarm of bees" around a Village tree May 17. Police looked at the bees and the tree and determined the bees were not posing an immediate hazard to the public because they were located approximately 25-30 from the ground near the top of the tree. The man also reported that a Madison Road neighbor was "raising honey bees." Police went to the house to check out the complaint and saw a small bee enclosure. The Village attorney was notified to follow up to see if the enclosure violated any Village codes or zoning regulations.
Owl
Police closed one lane of Post Road due to an injured owl in the middle of the roadway May 18. Police placed the owl in a cardboard box while waiting for it to be picked up by an animal rescue person.
Turtle
A turtle was reported at Duck Pond and Heathcote roads May 21. Police safely moved the turtle from the roadway.
Village code
On May 19, police followed up on a noise complaint about loud music coming from a Stratton Road house. The homeowner said the music would be turned off shortly.
Police dispersed kids playing basketball on a Huntington Avenue court after dark May 19.
On May 21, a Paddington Road resident reported dust was covering his house and property, allegedly from construction at a neighbor's house. The resident said he thought it was a violation of Village code. Police went to the scene to follow up. Police found no signs of nearby construction, nor did they find an alarming amount of "dust."
On May 21, police advised a Garth Road business owner to lower the volume of loud music due to a complaint.
Police advised a Brewster Road resident that a neighbor complained about noise after midnight May 22. The resident said she would go inside the house with her small gathering.
Lost and found
On May 17, a person walked into headquarters and reported a missing license plate.
A person found a cell phone and brought it to headquarters May 19. Police located the owner and facilitated the return of the phone.
On May 23, a Secor Road woman reported losing a diamond earring, possibly at Wynmor Park May 19.
Firefighters
On May 18, firefighters shut down a malfunctioning gas stove that would not turn off in a Lebanon Road house and advised the homeowner to replace the appliance.
On May 19, a gas leak was detected at a gas fireplace in a Park Road house. Firefighters shut down the gas valve to the fireplace and advised the resident to call for repair.
On May 22, firefighters stood by for Con Edison at the site of a branch on burning power lines on Greenacres Avenue.
This report covering police and fire department activity from May 17 – 23 has been compiled from official information.

This police report is sponsored by Scarsdale Security who does more than just security. Contact them about remote video for your home or business. Call 914-722-2200 or visit their website.