Police Report: Motorcyclist Treated for Burns, Three Rescued from Long Island Sound
Wednesday, 02 June 2021 13:35
Last Updated: Thursday, 03 June 2021 12:19
Published: Wednesday, 02 June 2021 13:35
Traci Dutton Ludwig
Hits: 754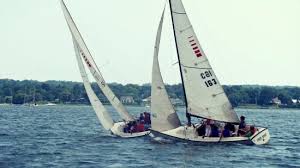 A motorcycle caught fire at the junction of the Bronx River Parkway and Fenimore Road May 24. Firefighters were dispatched to extinguish the fire, and Scarsdale Volunteer Ambulance Corps treated the driver for burn injuries and transported him to the hospital. Westchester County police were handling the incident while Scarsdale police assisted with traffic control.
Three rescued from Long Island Sound
At 6:54 pm on May 31, 2021, the Westchester County Police Marine Unit was called to the scene of a sinking boat in the Long Island sound off of Davenport Neck in New Rochelle. The boat, a twenty-seven foot Hunter sailboat, struck a reef and was taking on water. When Westchester County Police arrived on the scene, the sailboat was partly submerged and three people, wearing life vests, were in the water. All three were taken aboard the Westchester County Police boat with assistance from the Westchester County Police Aviation Unit and harbor patrol units from the City of New Rochelle and the Village of Mamaroneck. The three people rescued at the scene were New Rochelle residents. A fourth person who was on the sailboat swam to shore. No injuries were reported.
Shoplifting
A Popham Road CVS employee reported two white females stole items from his store and left the scene about 10-15 minutes ago in the past May 25. The girls placed four boxes of "Kiss Gel Nails" in a black purse and left the store without paying for them. The total value of the stolen products was $40.
Stolen
A Springdale Road resident reported his firearm, case, firearm safe, and keys for the firearm safe had been stolen from his hose sometime while he was away from his house. He said he let his house in September 2020 and just returned the evening of May 25.
Cell phone
A Berkeley Road man reported that he received a cellphone in a FedEx package May 26. Upon receiving the delivery, the FedEx driver reported that an unknown man had stopped the driver and inquired about the delivery. Since the driver realized the man did not reside at the address, he did not release the package to the unknown man.
Identity theft
On May 24, a Claremont Road woman reported someone fraudulently accessed her Venmo account through her Apple ID and transferred $10 to an unknown person. She changed her passwords and notified the credit reporting agencies. Two days later, the woman also noticed fraudulent charges on her American Express account – one for $475 and another for $230.

A Thies Court resident walked into headquarters to report an incident of identity theft but left before patrol arrived to speak with her May 24.
A Brookline Road man reported receiving a fraudulent debit card for which he did not apply May 24. The bank was notified, and the account was closed.
One resident reported a fraudulent unemployment claim had been filed in her name May 28.
Homeless
On May 25, a Harwood Court man reported the door handle of his residence was broken, and he noticed signs that someone might be using a secluded area near his door as a sleeping place or bathroom location. He said he often finds garbage near the front door, including soiled toilet tissue on more than one occasion. Police advised him to install a motion light near the door in order to deter repeated incidents. Police will conduct extra ridebys.
Fallen trees
On May 29, a private Fenimore Road tree fell on a neighbor's house and car, causing damage. Police advised the parties involved that the incident was a civil matter.
On May 29, the highway department was dispatched to remove a fallen tree from Bypass.
Suspicious
On May 29, a Tunstall Road woman reported that a man came to her house the previous night, knocked on the door, walked around the house with a flashlight and knocked again. He said he was there for an electrical emergency. The woman and her husband said he had the wrong address, and he left. He was driving a truck with a private electrical company logo on it. The woman thought the incident was suspicious.
A female youth called police and reported she heard a male voice yell back, in answer to her, from the woods near Boulevard while she and a friend were walking home and first yelled "to scare another friend" May 29. Police checked on the girls to make she they made it home safely. Then, police checked the area in question and saw two male youths hanging out there. Police dispersed the youths.
Cars and roadways
On May 24, police helped the driver of a disabled car restart her engine on Post Road and move the car to a safe parking lot where she could wait for a tow.
A Valley Road resident reported sewage was backing up into his basement May 24.

Police placed a traffic cone in a possible sinkhole on Lyons Road May 25.

A car accident involving a Scarsdale school bus at Weaver Street and Hutchinson Avenue was reported by a witness May 25. Police spoke with the bus driver who said a car sideswiped his bus and left the scene. No injuries were reported.
A "yield to pedestrians" sign became dislodged at Fenimore and Brewster roads May 25. Police moved the sign back into place.
Police notified Con Edison about a low-hanging wire on Brite Avenue May 26.
Witnesses saw a white truck back into a utility pole on Scarsdale Avenue, causing the pole to shift and nearby lights to flicker May 28. Con Edison was notified. Verizon was also notified because the accident additionally snapped a phone line. The truck left the scene following the accident.
On May 28, a driver attempted to make a U-turn in a Griffen Avenue driveway and got stuck in freshly dumped gravel. The vehicle was blocking traffic. Police organized a tow to clear the road.
On May 28, police closed a construction fence gate on Greenacres Avenue that had blown open into the roadway.
Verizon was notified about a fallen wire on Hampton Road May 29.
Three car accidents were officially reported in the Village this week.
Animals
A caller reported a coyote sighting on Brite Avenue May 24.
A caller reported seeing a fox, with possible mange, in the area of Kent and Ogden roads May 25.
The highway department was notified about the remains of a dead animal on Lyons Road May 25.
A large house cat was stuck in window well of a Fairview Road house May 28. After confirming the cat was a domestic animal, a worker on scene placed a ladder in the window well, and the cat safely climbed out.
Village code
Loud music on Lawrence Road was turned down after police spoke with the homeowner and advised of a noise complaint May 27.
Police informed a MacDonald Place resident about a noise complaint, and the volume of the music was lowered May 28.
Lost and found
A passerby found a cell phone on Huntington Avenue and brought it to police May 24. The phone was in good condition and is being held at headquarters for safekeeping.
A woman walked into headquarters and reported losing her car key fob somewhere in the Village May 26.
Police identified and located the owner of a maroon purse left on a bench at Correl Park May 26.
A Village resident reported losing her car's license plate while moving to a new house in the Village May 26.
Keys found on Scarsdale Avenue were handed over to police for safekeeping May 27.
A passerby found a car key fob at Chase and Popham roads and brought it to police May 28.
An Elmdorf Drive resident reported two of her mother's watches, each valued at $1,000, were missing from her house.
Firefighters
On May 24, a Fox Meadow Road tenant advised he smelled smoke in his kitchen, and all people in the house evacuated. Firefighters investigated the odor and determined it was coming from a faulty air conditioning unit. Firefighters shut power to the device and made sure the hose was safe before people could re-enter it.
On May 24, firefighters shut down connections to a propane storage tank that was "hissing" due to a high-pressure leak. Then, firefighters ventilated the area and advised the resident to call for service.
On May 25, firefighters assisted at a car accident on the Bronx River Parkway. The driver had to be cut out of the car, and firefighters assisted in stabilizing the driver until paramedics arrived for transport to the hospital.
On May 28, firefighters assisted at a rollover car accident on the Hutchinson River Parkway. There were no reported injuries.
On May 29, firefighters were called to the scene of a car fire on the Hutchinson River Parkway. The fire started in the engine compartment and spread to the passenger compartment. Firefighters extinguished the fire and overhauled the vehicle. Extensive damage was noted. The driver reported to have pulled over after observing a sudden loss of acceleration. The driver then observed smoke from the engine compartment and notified the fire department.
On May 30, firefighters helped a Village resident get back into a wheelchair after experiencing a fall.
On May 30, firefighters shut down a malfunctioning oil burner in a Paddington Road house and ventilated the house to reduce the level of carbon monoxide. The resident was advised to have the burner serviced prior to use.
This report covering police and fire department activity from May 24-30 has been compiled from official information.

This police report is sponsored by Scarsdale Security who does more than just security. Contact them about remote video for your home or business. Call 914-722-2200 or visit their website.