Police Report: Luxury Cars Stolen
Wednesday, 09 June 2021 18:23
Last Updated: Wednesday, 09 June 2021 18:55
Published: Wednesday, 09 June 2021 18:23
Traci Dutton Ludwig
Hits: 1413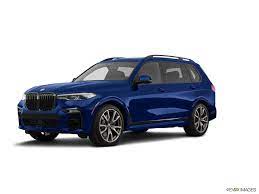 Stolen cars: An Olmsted Road resident reported her blue BMW x7, valued at $73,900, was stolen from her driveway June 2. The car was unlocked and the key might have been inside, the resident said.
On June 6, a Continental Road resident reported a rental car, which was a 2021 Lincoln Aviator, was stolen overnight, and another car was entered. The Lincoln was parked unlocked with the keys inside. Another car in the resident's driveway, a jeep Wrangler, was also unlocked. It was entered and items were stolen. These stolen items included two pairs of sunglasses, a sweatshirt, jeans and an EZ-Pass.
Attempted entry
On June 4, a Brookline Road resident reported that two men exited a dark-colored SUV and approached two cards parked in his driveway. The cars were locked, so the men could not enter them. The resident shouted to the men, and they left in the SUV.
Domestic matter
A child in Fox Meadow called police to say her parents were having a verbal argument June 3. She then said her parents had calmed down. Police went to the house to check out the matter. The mother answered the door and was calm. The father then came to the door and was also calm. According to police, the parents seemed confused about why police were called.
Parked car
On June 4, an employee of a Heathcote Road establishment reported that the establishment had allowed a car to park overnight in its private parking lot, but the car was still there the next morning. Police checked the records for the car and learned the owner was deceased and had a Yonkers address. Police contacted Yonkers police who said they would contact a next of kin to remove the car.
Pedestrian hit
On June 3, a woman walked into headquarters to report an accident that happened on June 2 in the crosswalk of Popham Road, leading toward Depot Place. At that time, she said she made contact with a car that touched her and caused her hands to touch the hood of the vehicle. No injuries were sustained, and the woman declined medical attention. The woman said she spoke with the driver and the driver's parent. She asked police to reach out to the young driver to discuss the importance of yielding to pedestrians.
Civil matter
A Brite Avenue man reported that his wife had a verbal argument with an appliance repairman over the phone and left a negative review June 3. Following the interaction, the appliance repairman has been calling the man and his wife. The man blocked the repairperson's contact information. Police advised it was a civil matter.
Cars and roadways
Police called a tow for a disabled car with a dead battery on Wayside Lane June 1.
A BMW was parked on Montrose Road June 1. Police investigated the car and determined it had been there for an extended period of time. The owner was contacted and told he could not park the car on the street due to the expired registration. Police called a tow to remove the car.
Police asked a driver to move her car from a handicapped parking spot on Brewster Road because she did not have an appropriate placard or hangtag June 1.
Police stood by for safety while a tire was changed on Bypass June 5.
On June 6, a driver stopped at Lee and Post roads because her engine was overheating. Police helped by adding engine coolant to the car. The driver contracted a mechanic for repairs.
Noise
A malfunctioning pool heater on Deerfield Lane made "loud explosive noises" according to a nearby resident June 1. Police spoke with the homeowner who said he turned off the heater and had called a technician.
After a neighbor complained, police asked a Fairview Road resident to lower the volume of music coming from his house.
A Garth Road business owner lowered the volume of music playing at his business after a resident complained June 4.
Reports of "explosions" in the Village on June 4 turned out to be fireworks.
On June 4, police advised a Park Road resident to lower the volume of music at a small gathering.
Police advised a new resident of Wynmor Road to turn off his house's generator due to Village code and noise complaints June 5.
Animals
On May 31, a caller complained about loud rooster noises on Brewster Road. Police referred the matter to the Village attorney.
Police removed a turtle from Seneca Road and placed it in a safe location June 3.
On June 5, a Brookfield Road resident reported baby ducks were stuck in her pool.
Firefighters arrived on scene and observed approximately 10 baby ducklings in the pool, unable to get out. The mother duck was nearby in the bushes. Some of the ducklings were in danger of being pulled into pool filter. The resident did not have a pool net skimmer, so firefighters used a basket to try and scoop the ducks out, without success. Then, firefighters used a bucket by hand to scoop out one duck at a time until all ducks were removed. They were returned to the bushes in area of the mother duck's last location.
Lost and found
A Putnam Road man reported losing his driver's license May 31.
On June 3, a Fenimore Road man reported he accidentally threw out his license plates and lost them.
An EZ-pass and a garage door opener were found at the intersection of Black Hawk Road and Mayflower Road June 5. Police contacted EZ-Pass in an attempt to identify the owner of the property.
Firefighters
On June 1, firefighters assisted Greenville fire department at the scene of smoke caused by an oil burner overpressure malfunction.
On June 2, firefighters checked a Fox Meadow Road house for possible carbon monoxide after the elderly resident reported dizziness. No CO readings were detected.
On June 3, firefighters stood by for Con Edison at the site of a gas leak in a Tisdale Road house.
On June 3, firefighters assisted at a car accident on the Hutchinson River Parkway.
On June 5, firefighters assisted at a two-car accident on Post Road. One car struck a utility pole, which then needed to be replaced.
Firefighters stood by for Con Edison at the site of a transformer explosion, with isolated power outages, on Lawrence Road.
This report covering police and fire department activity from May 31 – June 7 has been compiled from official information.

This police report is sponsored by Scarsdale Security who does more than just security. Contact them about remote video for your home or business. Call 914-722-2200 or visit their website.