Bentley Vanishes, Coyotes Back in Town
Wednesday, 23 June 2021 09:44
Last Updated: Thursday, 01 July 2021 11:11
Published: Wednesday, 23 June 2021 09:44
Traci Dutton Ludwig
Hits: 1752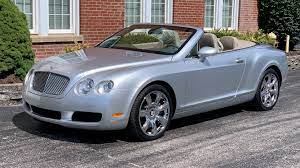 Stolen: A gray 2007 Bentley, valued at $30,000 was stolen from an Oak Lane driveway overnight June 14 into 15. It had been parked unlocked with the keys inside.
On June 17, a Heathcote Road storeowner reported a customer purchased over $8,000 worth of merchandise from her store several months ago with a credit card that turned out to be fraudulent.

A contractor reported that a generator, a steel saw and an impact driver were stolen from an Ogden Road work site June 14. The thief left behind an empty toolbox that had been used to store the items. The value of the stolen items was approximately $2,800.
Car break-ins
At 5 a.m., June 15, an Oak Lane caller reported two people wearing masks, gloves and hoodies attempted to enter a parked car in his driveway. The car was locked and the people were last seen leaving the area in a white BMW.
On June 15, a Highland Way man reported his car had been broken into overnight, and items were stolen. These included two pieces of medical equipment, sunglasses and Apple Air pods. The car was unlocked at the time.
A Colonial Road woman reported that her doorbell camera caught a man pulling on the door handle of her new car parked in her driveway in the early morning hours of June 17. The door was locked, and the man left.
Identity theft
On June 14, a Cayuga Road man reported fraudulent checks with his bank account and routing number, in excess of $100,000 have shown up on the man's business checking account. The person who received the checks called the man's bank to inquire about cashing them, since the man had placed a positive pay security feature on the account. The account was closed, and no financial loss occurred.
On June 15, a Carman Road woman reported that mail from Progressive Insurance, advising of an overdue account, was sent to her former address in Queens. The woman told police she did not have an insurance policy with Progressive. She notified Progressive, and a fraud investigation was initiated.
On June 19, a resident walked into headquarters to report he received a Citibank debit card that he did not request. He cancelled the card and closed the account.
Scams
On June 16, a Madison Road woman reported someone fraudulently posed as a Social Security Administration employee and advised the woman to transfer more than $7,000 to an unknown person using a Bitcoin ATM in Dobbs Ferry. She executed the transfers before realizing it was a scam.

On June 14, a Harvest Drive woman reported that she believed she was scammed after she attempted to request her deceased mother's tax ID number, for estate purposes, and accidentally entered personal information into a fraudulent website posing as the IRS.
Criminal mischief
While on patrol, police noticed a driver's side window of a parked 2016 Toyota on Scarsdale Avenue was shattered June 18. The White Plains owner was notified.
Dispute
A woman reported a neighbor of her Brewster Road employer yelled at her while she was out walking her employer's dog June 17. The neighbor said she thought the woman was allowing the dog to relieve itself on her property. Police advised the neighbor to refrain from confronting neighbors or their employees and to instead contact police if any issues should arise.
Suspicious
A caller reported a man wearing "half a furry costume" and carrying a guitar was going through garbage on Boulevard and Clarence Road June 16. The man was gone when police arrived.
A Lebanon Road man reported that a man in a black truck pulled up in front of a neighbor's house and "removed property" June 18. Police spoke with the neighbor who confirmed she was selling the property and had engaged the man to remove it.
Assistance
A Park Road man reported his 77-year-old wife passed away at home June 15. She was in the presence of her husband and son when she passed. Police provided assistance as needed.
A Tunstall Road man reported receiving confusing messages from an unknown person on his work phone June 18. The messages alleged that the man had called the unknown person and the unknown person was upset by this. Police advised the man to block the person's number and notify the phone carrier.
An elderly woman walked to police headquarters from White Plains June 20. She was identified as an Alzheimer's patient who had reportedly wandered away from home. Police contacted White Plains PD. WPPD picked her up and drove her home.
Pedestrian hit
A car exiting a Mamaroneck Road driveway at 7:30 a.m., June 18, struck a 60-year-old female pedestrian. The pedestrian was conscious and alert following the accident. She said that after the gray SUV, driven by a man, struck her, she fell backward, inuring her leg and foot. A passerby contacted the pedestrian's employer while the pedestrian was lying on the ground. She was taken to White Plains Hospital Center by Scarsdale Volunteer Ambulance Corps. The driver reportedly left the scene. Police contacted the driver who admitted to leaving his driveway for work that morning, but he said he did not hit any pedestrians. Police are following up.
Cars and roadways
A car reported to be parked on Ridgecrest East "for days" was determined to belong to a resident of the street June 14.
A person reported to be sitting in a parked car on Nelson Road after 1 a.m., June 15, was determined to be talking with a friend.
Dispatch notified Verizon about fallen wires on Popham Road June 15.
Patrol stood by while Con Edison repaired wires on Popham Road June 15.
A truck reported to be suspiciously parked on Hampton Road was determined to belong to a contractor who was working on the street June 15. The truck was having mechanical problems; so that is why it was left there, the contractor said. He told police he would move it as soon as possible.
Police advised Village employees working on cobblestone on Heathcote Road to use flaggers to control traffic while working in the area June 15.
On June 15, a caller reported a Lexus was parked facing the wrong direction on a one-way street at Huntington Avenue and Putnam Road June 15. Police issued a summons.
Patrol called for assistance for a driver with a flat tire on Mamaroneck Road June 15.
A caller witnessed a black sedan hit his parked car at Harvest Drive and Mamaroneck Road and then drive off June 15.
A gate was reported to be opening into the roadway at Overlook and Whig roads June 16. Police closed the wire gate and used caution tape to secure it.
Police advised a moving truck driver that he had parked his car in a private lot on Chase Road and the owner of the lot wanted him to leave June 16.
Patrol proved traffic control while a driver with a flat tire on Mamaroneck Road waited for help June 16.

At the request of Greenburgh police, Scarsdale police attempted to make contact with a Kent Road resident to assist with translation regarding a car accident that occurred on East Hartsdale Avenue June 17.
Police notified Con Edison about Mylar balloons tangled in wires on Wayside Lane June 17.

A disabled car was parked in a no parking zone on Montrose Road June 17. After attempting to reach the owner without success, police issued a summons.

A dump truck backed into a parked car on Palmer Avenue June 18. No injuries were reported.

The highway department was informed about a tree branch dangling over Popham Road June 18.

Eastchester EMS advised that one of its ambulances was sideswiped and damaged by a construction vehicle on Post Road June 18. The vehicle left the scene and did not stop following the accident.

Police issued a summons to the owner of car parked the wrong direction on Harwood Court, a one-way street.

Police assisted a woman with a flat tire change on Post Road after the woman's son called police for help June 20.

Three car accidents were reported in the Village this week.
Animals
A Wheelock Road woman reported a coyote was lying down in her backyard June 14. She said she was given trappers' phone numbers but was unable to determine if th4 animal was healthy or sick. Police looked at the coyote and noted that it appeared attentive and was not obviously sick. Police advised the woman to call a trapper and stay out of the yard until the coyote had been removed.

A coyote sighting was reported on Taunton Road June 16.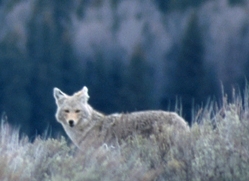 The highway department was informed about a dead rabbit on Sprague Road and a dead groundhog on Mamaroneck Road, for removal, June 17.

A caller reported a loose dog on Franklin Road June 19. It was not there when police went to the area to look for it.

A beagle and a black cat were observed running loose on Colvin Road June 19. The animals were gone when police went to look for them.

A coyote was reported on Reimer Road June 20.
Village code
Police dispersed kids playing basketball from Edgewood School grounds after dark June 16 and 17.

Police issued a summons to contractors performing construction work with power tools prior to allotted hours on Franklin Road June 19.

After a neighbor complained of loud music and shouting, police advised Nelson Road residents who were hosting a small gathering to lower the volume and keep noise at a minimum June 20.
Firefighters
On June 14, firefighters assisted at a three-car accident involving impact with a utility pole at Post and Popham roads. Scarsdale Volunteer Ambulance Corps transported one person to Westchester Medical Center for treatment of a head injury.

On June 18, a Greendale Road woman reported an odor of gas in her laundry room. Firefighters determined the odor was not gas.

On June 19, firefighters assisted with a one-car rollover accident on the Hutchinson River Parkway. During investigation, firefighters observed the car on the shoulder and determined it had struck and rolled over the HRP center median before falling on its roof onto the Mamaroneck Avenue underpass. One patient was reported to be trapped and unresponsive. The patient was extricated from the vehicle after front door removal and placed on a backboard. Scarsdale and Harrison firefighters performed CPR until patient care was transferred to Scarsdale Volunteer Ambulance Corps. The patient was transported to White Plains Hospital. Firefighters searched the area for additional patients using thermal imagers, yielding negative results. Firefighters remained on location until released by Harrison FD and Westchester County PD.

On June 21, firefighters extinguished a car engine fire on the Hutchinson River Parkway. No injuries were reported.
This report covering police and fire department activity from June 14-20 has been compiled from official information.

This police report is sponsored by Scarsdale Security who does more than just security. Contact them about remote video for your home or business. Call 914-722-2200 or visit their website.