Police Get Lead in Stolen Bike Case, Missing Jewelry Follows Two Local Moves
Wednesday, 28 July 2021 14:04
Last Updated: Wednesday, 28 July 2021 14:10
Published: Wednesday, 28 July 2021 14:04
Traci Dutton Ludwig
Hits: 770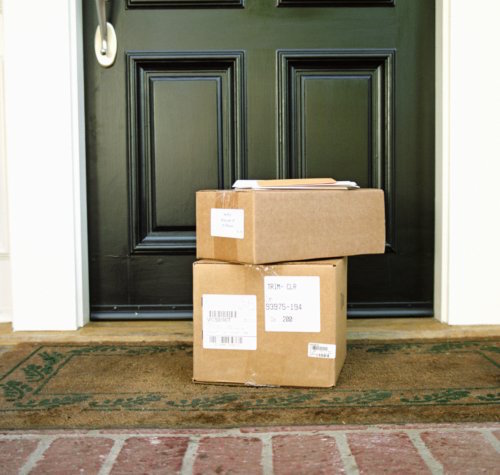 On July 25, police received a lead in the case of a stolen bicycle that was taken from a Jefferson Road yard June 28. Specifically, a neighbor showed police video surveillance of a red landscaping truck pulling up in front of the house, two men getting out of the truck and placing the bike in the back of the truck. The owner of the bicycle was informed of this development in the case. The owner said he just wanted to get the bicycle back and was not interested in pressing charges. Police called the listed owner of the landscaping company, but no one answered. Police will continue to call until the owner can be reached.
Stolen
On July 21, a Scarsdale woman who moved from one Village house to another house on Cushman Road in June reported that she just discovered some of her jewelry and miscellaneous items missing after the move. All boxes had been unpacked, and the woman confirmed the following items were missing: a pair of Gucci sunglasses, a ring, a necklace set, two pairs of earrings and a restaurant gift card. The original boxes and envelopes in which the items were stored, however, were found. All items, combined, have an approximate value of $8,000. A contracted mover performed the move.
On June 23, a Scarsdale woman who recently moved from a house in the Village to another house on Madison Road reported some items went missing during the move. Missing items included a $5,000 gold and diamond ring, a $15,000 gold Rolex watch and a $1,200 stainless steel canister watch. A contracted mover performed the move.
Attempted car break-in
A caller reported that someone attempted to break into her parked car while it was parked at the Scarsdale Pool Complex July 23. The locked car was not entered, but the driver's side door handle was tampered with.
Identity theft
On July 20, a Brookby Road resident reported that two refund checks from his union were fraudulently intercepted and cashed by someone else in March 2021. The checks totaled $190.
On July 21, a Normandy Lane woman reported that someone made fraudulent charges on her American Express credit card in June. The charges totaled approximately $150.
On July 21, a Quentin Road resident reported that a fraudulent cable account had been opened in his name in another state.
Mischief
On July 20, a Brewster Road resident reported someone driving by in a white Mazda threw a bottle out the window at some kids standing on the road.
Disorderly conduct
A library patron became irate and library staff asked him to leave July 24. The patron refused, and staff called police. The patron left without incident after police advised him he was no longer welcome at the library that day.
Altercation
On July 23, two female residents of a group home on Post Road reported an altercation. It started as a verbal argument and then became physical when one resident threw an empty Wal-Mart box at the other resident and slapped her face with an open hand, causing a red mark. Staff at the group home said the resident who got injured was "screaming in the [other woman's] face, which triggered" the incident.
Suspicious
On July 22, a Cushman Road resident reported that she observed an unknown individual approach her house and walk around to the back. The observation was recorded by a doorbell camera.
On July 24, a doorbell camera on a Heathcote Road house recorded three males attempting to access a resident's deck. The resident called police, and police investigated. In talking with a neighbor, the neighbor said he attempted to access the deck with family members to retrieve an errant drone that had ended up there by mistake. The resident was informed.
A Deerfield Lane resident reported seeing a man walk onto her property behind her house July 25. Police drove to the scene and found a man, matching the description, walking on Mamaroneck Road. He said was confused and thought he had been taking a shortcut to his house before he realized his mistake.
Two young girls approached a woman in the public bathroom of the Mobile gas station located on the Hutchinson River Parkway and told the woman they were scared July 25. They then left in a car with Texas license plates. Police were called, and Scarsdale police joined other agencies in looking for the car to investigate the report.
Dispute
On July 20, two motorists were arguing over a lane change on Secor Road. The dispute never became physical.
Packages, boxes
On July 21, a Rock Creek Lane resident reported she has been receiving numerous packages addressed to a neighbor but with her address printed on the label. She said she walked the first package over to her neighbor's house, but she is tired of receiving the packages and wants the situation to stop. She was advised by USPS and UPS to leave the packages unopened on her doorstep for return pickup, labeled as "return to sender."
A box was found in the parking garage beneath the Popham Road CVS July 24. Police investigated the box and found it contained brown bags imprinted with the CVS logo. The CVS manager was informed. A CVS employee was sent to the garage to retrieve the box.
Neighbors
On July 20, a Crane Road resident alleged that a female neighbor was possibly filming the resident's children playing outside, as the neighbor was standing at the window. The allegation could not be confirmed.
On July 21, a Taunton Road resident reported a backyard neighbor seemed to be having a meltdown and specifically described an argument with herself for over an hour. Police went to the scene but were unable to make contact with the neighbor.
Civil matter
On July 24, a Garth Road resident reported an ongoing issue with her landlord. Specifically, on that day, she said her doorbell camera captured her landlord saying negative things about her to an unknown person. Police advised her it was a civil matter.
Bicyclist hit
On July 24, a bicyclist came into headquarters to report a car on Wilmot Road had hit her. Police determined the accident occurred within the jurisdiction of New Rochelle and referred her to NRPD.
Cars and roadways
On July 19, police controlled traffic around a disabled ice cream truck on Heathcote Road while the driver waited for a tow.
Verizon was notified about a fallen wire on Montgomery Road July 20.

A low handing bundle of communications wires was blocking a Popham Road driveway July 20. The communications provider was notified.

On July 20, a Montrose Road resident reported that a silver sedan often parks on the street in a way that disrupted residents' abilities to enter and exit driveways. When police went to the scene, the car was not parked in a disruptive fashion.

A Richbell Road resident was concerned that the same car pulled into her driveway, allegedly around midnight for the last four nights in a row, ending July 21. The car was in the driveway when police arrived. It was determined the car belonged to the housekeeper.

On July 22, police assisted a pedestrian move to a safe location after crossing Bypass and Weaver Street.

A Wildwood Road homeowner asked police to perform a rideby to make sure the garage door was closed. It was.

A car suffered two flat tires on Mamaroneck Road at 3:15 a.m., July 24. Police provided traffic control until the car could be moved.

On July 25, Verizon was advised about a low-hanging wire on Post Road.

After a resident complained about dead branches on Village trees at Boulevard and Clarence Road July 25, police informed the highway department for removal.

A passerby reported a woman walking on Weaver Street with her eyes closed July 25. She was no longer there when police arrived.

Police removed a large branch from wires at Palmer Avenue and Bansom Road July 25.

Con Edison and the highway department were notified about a fallen branch entangled in wires and blocking Stratton Road July 26.

One car accident was officially reported in the Village this week.
Animals
On July 19, police notified the highway department about a dead rabbit on Penn Blvd.
A caller reported a "lost puppy" on Fox Meadow Road July 20. Police identified the puppy's owner and reunited the pair.
On July 23, police reunited a lost dog, found on Post Road, with its owner. Police also issued the owner a summons for having at dog at large.
A loose dog dragging a leash was reunited with its owner, who was out looking for it, at Penn Boulevard and Franklin Road July 24. Police advised the owner about Village code and the potential to received summonses for violations.
Noise
After neighbors complained of noise, police advised a Shaw Road resident to keep noise down while playing music July 23.
Lost and found
On July 21, a resident walked into headquarters and reported losing the license plates off his car.
On July 21, a passerby found a wallet at the intersection of Boulevard and White Road. It contained $42 cash and a photocopy of a foreign passport. Police vouchered it for safekeeping.
A Gilmore Court resident handed over, to police, a wallet found on the street in front of his house July 23. It contained one dollar cash, identification cards, credit and debit cards. Police vouchered it for safekeeping.
A passerby found a Jeep key fob on Greenacres Avenue and gave it to police July 23. Police vouchered it for safekeeping.
A patient of a Village center doctor's office lost his wallet July 24. While police were helping him re-trace his steps and search his car, the doctor's office called the patient's cell phone to report someone had found the wallet. The receptionist said she would hold onto it to give it to the patient.
Firefighters
On July 19, firefighters assisted at a one-car accident with injuries on the Hutchinson River Parkway.
On July 21, firefighters assisted at a two-car accident without injuries on Mamaroneck Road.
On July 21, firefighters assisted at a four-car accident with injuries on the Hutchinson River Parkway.
On July 21, while en route to another call, firefighters came across a fallen bicyclist on Mamaroneck Road in the area of Saxon Woods Road. Firefighters provided first aid and requested Scarsdale Volunteer Ambulance Corps to respond. SVAC took the cyclist to the hospital.
On July 25, firefighters traced a light smoke odor inside a Kelwynne Road house to a defective light switch in the second-floor master bedroom. Firefighters isolated the switched and advised the resident to refrain from using it until an electrician could evaluate it.
This report covering police and fire department activity from July 19-25 has been compiled from official information.

This police report is sponsored by Scarsdale Security who does more than just security. Contact them about remote video for your home or business. Call 914-722-2200 or visit their website.