Police Report: Acura MDX Stolen in Fox Meadow: Man Trapped Inside Port O Potty
Wednesday, 01 September 2021 17:31
Last Updated: Wednesday, 01 September 2021 17:40
Published: Wednesday, 01 September 2021 17:31
Traci Dutton Ludwig
Hits: 907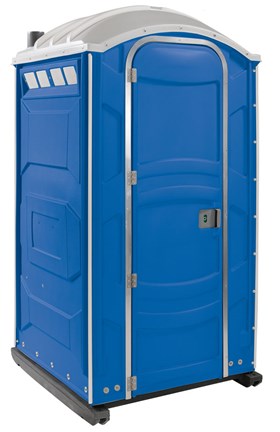 Stolen car: On Aug. 25, a Hampton Road man reported his $70,000 2015 Acura MDX was stolen from his driveway in the overnight hours. It was left unlocked with the keys inside.
Car break-in
On Aug. 23, a Johnson Road man reported that $3,400 in cash and two money orders were stolen from his unlocked 2019 BMW parked in his driveway during the overnight hours.
Shoplifting
The manger of the Popham Road CVS reported a man – described as Hispanic man, approximately 5'7" tall wearing a "number 10" red shirt, stole approximately nine bottles of shampoo and personal care products from the store Aug. 28. He used a rolling cart to conceal the items. When asked if he needed help or intended to pay for the concealed items, the man allegedly said "no" and left the store.
On Aug. 28, Eastchester police received a report of a white, blonde female, dressed in black, wearing a mask and a hat, and carrying a black bag, shoplifting from the Popham Road CVS. The manger said the female entered the store with an empty tote bag and soon left the store with a full tote bag. She is suspected of stealing food products worth more than $211.
Identity theft
On Aug. 25, a Broadmoor Road man reported that his identity had been stolen and an unknown person was making numerous charges and had applied for a Mercedes-Benz in his name. A down payment was even made on the car. The total amount of financial damage sustained exceeded $2,500.
On Aug. 26, a Carthage Road resident reported someone attempted to apply for a credit card in his name through Webb Bank. The bank's fraud department was advised, and the credit application was then closed.
Suspicious
A 17-year-old girl reported that while shopping on Scarsdale Avenue Aug. 29, she was approached by a white man in his 50s, with light hair, glasses and wearing a "blue patriotic shirt." He allegedly told her he was "single" and asked her to go look at something in his car, which was described as a gray Subaru. She ignored him, went home, and her mother called police.
Disruptive customer
An East Parkway store manager reported a disruptive customer was in her store Aug. 28. She described him as a white man in his 40s with brown hair, around six feet tall and wearing khaki pants and a baseball cap. The disruptive behavior was described as "talking loudly on the cell phone." The customer was gone when police arrived.
Assistance
On Aug. 24, a Westchester County social services office reported that it had an open case with a Mamaroneck Road resident, and upon attempting to reach the resident, the resident left disturbing voicemails on the office phone. Police spoke with the resident and learned she thought the calls were scams and therefore left those alleged messages in response. Police advised her that the calls were legitimate and urged her to follow up.
Disputes
A Wakefield Road resident reported disputes with her nurse caretaker Aug. 24 and 25. Police checked the welfare of the resident and determined all was in good order Aug. 24. Police helped mediate the dispute Aug. 25.
On Aug. 26, the same Wakefield Road resident called police to report that she did not like her present caretaker and was waiting for a replacement. Police went to the house and mediated the dispute, while also reaching out to the resident's daughters. The present caretaker said she would remain with the resident until the replacement arrived, but she would also take care not to agitate her.
Fight
A caller reported seeing three males get out of a "beige Hyundai Elantra" with a Massachusetts license plate and engage in a fist fight on Hutchinson Avenue Aug. 28. They then reportedly got back into the car and drove onto the Hutchinson River Parkway.
Screaming
Two callers reported a woman screaming in the middle of the road at Post Road and Huntington Avenue Aug. 25. She said she was screaming because the Bee Line bus did not stop. Police helped her board the next passing bus, and she was calm.
Stuck
A worker got struck inside a Port-O-Potty due to a tree falling behind him on Drake Road while he was trying to remove the portable toilet with his vehicle Aug. 25. Police assessed the situation and provided assistance.
A child was stuck inside a car with the air conditioning running while the parent's key fob stopped working on Mamaroneck Road. By the time police arrived on scene, the child was safely removed from the car and the door had been successfully opened.
Coming home
A Boulevard resident reported returning home to find a shattered glass storm door Aug. 27. Police investigated the house and discovered no signs of criminality. They suggested that the door might have shattered during the recent storm.
On Aug. 28, at 3 a.m., a Hutchinson Ave resident asked police to check his house. He was worried because his family has just returned home and they found that their Wi-Fi router was unplugged. They were not sure if it had been left that way prior to the vacation. Police investigated the house and discovered no signs of criminality.
False report
A caller falsely reported that an Old Lyme resident fell down stairs Aug. 26.
Not allowed
A security guard near an Odgen Road construction site told a white male pedestrian he was not allowed to be on the property near the construction zone without a legitimate reason, and the pedestrian left Aug. 28.
Civil matter
On Aug. 25, a caller reported having a dispute with a car service driver because the driver allegedly would not return the caller's credit card. The driver told police he would return the card after the fare was negotiated and paid. Police assisted in mediating the disagreement.
On Aug. 25, a Brambach Road homeowner reported a work truck from a neighbor's property damaged his front steps. Police observed the damage, and the worker said he would repair it the next day.
A Village subcontractor allegedly backed his work truck over a Forest Lane lawn and damaged the grass Aug. 27. The Village engineer investigated the allegation and told the homeowner the lawn damage would be repaired by the department of public works.
Bicyclist hit
A bicyclist was hit by a car at the Heathcote road and Palmer Avenue intersection Aug. 24.According to the accident report, the 12-year-old bicyclist was in the crosswalk but did not have the right of way at the time, as the car was proceeding north through a green light. The bicyclist was taken to the hospital by Scarsdale Volunteer Ambulance Corps.
Cars and roadways
Police notified Con Edison and the highway department about a leaning tree in danger of falling into wires on Cushman Road Aug. 23.
A locked car was found with its engine running on East Parkway Aug. 23. Police went to the registered owner's house and spoke with the owner's wife. She said she would look for a key to open the car door and turn off the engine.
Police notified highway department staff to remove a dead animal's carcass from Church and Rectory lanes Aug. 23.
Police asked a car owner to move his car from Brewster Road and Sage Terrace due to a request from the engineering department.
Police informed Con Edison of an arcing power line on Walworth Avenue Aug. 25.
A black backpack placed near a garbage can near the Scarsdale Fire Station on Post Road was examined and found to contain trash Aug. 26. Police discarded it in the trash receptacle.
A primary wire fell at Post and Huntington roads Aug. 26. Police established a safety zone and closed roads while Con Edison performed repair work.
A moving truck could not get to an Oak Lane house due to paving work Aug. 27. Police assisted, so the truck could get through.
Police closed a construction gate on Kingston Road so it would not impede traffic.
The water department was notified about a ruptured water line on Richelieu Road Aug. 28.
Police called a tow for a disabled car at Heathcote Road and Morris Lane Aug. 28.
Police called a tow for a Toyota stuck in mud on Bypass Aug. 28.
A dead tree was resting on cable lines on Dell Road Aug. 28. Police pushed the tree off the cables and positioned it on the front steps of the property. The highway department was notified to remove it.
On Aug. 28, police removed fallen branches from Secor Road.
The driver of a car parked in a dark corner of a Carman Road school parking lot told police he had pulled over to make a phone call at 11:30 p.m., Aug. 28. Police told him the lot was closed; so the driver left.
A Jeep was parked in an "odd position" on Secor Road Aug. 29. Police issued the driver a summons and contacted the driver for additional information. The driver said the car was having issues and could not be easily moved. Police helped the driver put the car in neutral and move it out of the roadway.
Police taped off an area around Walworth Avenue and Fenimore Road for safety concerns over a sparking wire, while Con Edison was notified, Aug. 29.
Two car accidents were reported in the Village this week. Another accident was reported on Aug. 24, involving a hit-and-run impacting a Village owned vehicle.
Animals
A "large animal" was reported to be in the roadway in the area of Catherine Road and Wayside Lane Aug. 25. It was gone when police arrived.
A loose dog was reported on Rock Creek Lane Aug. 26. It was gone when police arrived.
Village code
On Aug. 25, a Nelson Road woman reported a landscaper was using a gas powered leaf blower and she was not happy about it. When police arrived on scene, the landscaper was gone. Police advised the woman to call them instead of engaging with landscapers directly, with regard to code enforcement.
On Aug. 25, police issued three summonses to landscapers using gas-powered blowers on Crane Road.
A neighbor complained that a Brown Road woman frequently left "garbage" at the curb in violation of Village code Aug. 27. Police observed empty garbage cans near the road. They moved the cans closer to the house. The woman was not home to discuss the matter.
On Aug. 28, police issued a summons to a construction crew working to demolish a Kingston Road driveway prior to 10 a.m., in violation of Village code.
On Aug. 28, police issued a summons to a pest control solicitor who was soliciting without a permit on Overlook Road, outside of permissible hours.
Firefighters
On Aug. 23, firefighters assisted as a rollover car accident on the Hutchinson River Parkway. Upon arrival, firefighters found one car off the road, on its side, in the stream adjacent to the road. The driver was out of the vehicle, and he indicated that he was the only occupant. Scarsdale Volunteer Ambulance Corps transported the driver to White Plains Hospital while firefighters and County police remained on scene to assist with the tow and to help block the roadway.
On Aug. 24, firefighters helped Con Edison workers check an Evon Court house to assess a reported gas leak.
On Aug. 25, firefighters shut a gas boiler and ventilated a Secor Road house due to elevated carbon monoxide levels in the house. Con Edison checked the appliances and advised the homeowner to service the boiler before restoring service.
On Aug. 26, firefighters helped Con Edison workers check a Heathcote Road house to assess a gas leak.
On Aug. 26, police received reports of "people running over a potentially live wire" at Post Road and Huntington Avenue. Con Edison and police were already on scene. Firefighters additionally blocked the road and kept pedestrians away from the area until the matter could be addressed.
On Aug. 27, firefighters checked a Franklin Road house for possible fire after the resident reported a smoking oven. No fire was detected.
On Aug. 30, at 4:30 a.m., firefighters assisted with a HRP car accident involving a car into a guardrail.
This report covering police and fire department activity from Aug. 23 - 29 has been compiled from official information.

This police report is sponsored by Scarsdale Security who does more than just security. Contact them about remote video for your home or business. Call 914-722-2200 or visit their website.