Police Report: Identity Theft is Again on the Rise, Husky Killed in Hit and Run
Wednesday, 29 September 2021 11:51
Last Updated: Wednesday, 29 September 2021 11:59
Published: Wednesday, 29 September 2021 11:51
Traci Dutton Ludwig
Hits: 530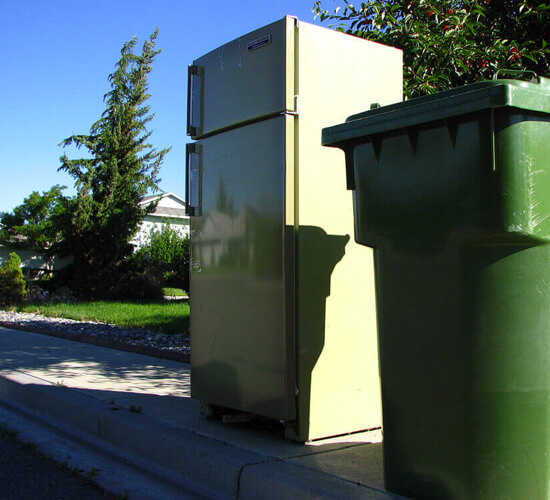 Identity theft: On Sept. 22, a Heathcote Road man reported his Social Security number was fraudulently used to open an illegitimate account linked to his Wells Fargo bank account.
On Sept. 23, a Greenacres Avenue resident reported someone used his information to open up accounts without permission. He discovered this after receiving a package he did not order. Investigation showed the package had been billed to one of his credit cards. After the credit card company was notified and the package was returned, one of the resident's business employees received a call from someone alleging to be a bank representative. The person claimed a suspicious check had been issued from the resident's account and requested personal verifying information. The resident instead contacted a personal banking rep directly and learned that the call had been fraudulent.
On Sept. 24, a Hamilton Road woman reported fraudulent purchases totaling $1,100 had been made with her debit card.
Fridge
A Springdale Road resident was throwing out a refrigerator and placed it at the curb with its doors still attached Sept. 22. Police advised the resident to remove the doors for safety.
Flood
A Brite Avenue resident asked to retroactively report flood damage to his house resulting from the storm on Sept. 2.
Vapor
A report of "something burning" at a Fox Meadow Road construction site was revealed to be evaporation vapor coming from wet soil – not smoke – Sept. 25.
Cars and roadways
On Sept. 20 and 21, police called residents to ask them to move legally parked cars that were in the way of Village roadwork on Valley Road. No signs about parking restrictions or roadwork had been posted.
Police notified Verizon about a low-hanging wire on Dobbs Terrace Sept. 21.
Police re-secured a loose manhole cover at Brite Avenue and Chesterfield Road Sept. 22.
The owner of a car parked for more than three hours on Greenacres Avenue told police he lives inside a current construction zone and was not able to access his driveway Sept. 22.

Police notified Verizon about a fallen wire, taken down by a passing truck, on Scarsdale Avenue Sept. 22.
Police notified Verizon about a low-hanging wire on Fox Meadow Road Sept. 22.
Police assisted the highway department tow a fire truck from Mamaroneck and Murray Hill roads Sept. 23.
A Nissan was parked at the high school with its engine running Sept. 23. The owner told police he would instruct his son to turn off the engine.
Police notified Verizon about a low-hanging wire on Boulder Brook Road Sept. 23.
On Sept.23, policed called a tow for a driver that ran out of gas on Post Road near Huntington Avenue. Patrol also helped the driver move the car to a safe location.
Police set up temporary stop signs at the intersection of Heathcote Road and Palmer Avenue after a caller reported the traffic light was out due to a power outage Sept. 24.
Workers were asked to park their trucks on Church Lane in a way that did not impeded traffic flow Sept. 24.
Police cleared improperly cars parked on lawns and on both sides of Murray Hill Road to increase traffic flow Sept. 24.
Police stood by while a driver waited for his rental truck's dead battery to be jumped on Popham Road Sept. 24.
Police helped a driver find his parked car on Murray Hill Road Sept. 24.
On Sept. 25, police provided a courtesy ride to a gas station after a driver ran out of gas. The driver used a small gas can to get some gas for the car.
Police informed the highway department of a dead raccoon at Heathcote and Duck Pond roads Sept. 26.
Police assisted Greenburgh Police with a traffic stop at Popham and Garth roads during which a driver was failing to comply Sept. 26.
Three car accidents were reported in the Village this week.
Dog struck by car
A woman called police at 9:19 a.m., Sept. 20, to report that her Husky dog had been struck by a car on Mamaroneck Road and Deerfield Lane. It was found dead on the road near the sidewalk. A witness reported that the driver of the car that struck the dog left the scene of the accident.
Lost and found
On Sept. 20, a Fairview Court woman reported losing two license plates somewhere in the Village.
On Sept. 21 and 23, two different people walked into headquarters to report losing two license plates. One person said she recently returned the plates to the DMV, but there was no record of the transaction.
A license plate was found on Scarsdale Avenue Sept. 22. Police contacted the owner for the plate's return.
Village code
Police issued three landscapers and one employing homeowner summonses because the landscapers were using gas-powered blowers in violation of Village code Sept. 21. Police also issued summonses to a landscaper and a homeowner on Tunstall Road for the same violation.
A group of people was playing soccer on a Quaker Ridge School field without a permit or proper permission from the Board of Education Sept. 21. Police asked them to disperse and advised them of proper requirements. On Sept. 22, police had to return to the field to disperse the same group of soccer players. They were again advised on proper procedure for obtaining a permit.
A caller complained of a loud lawn mower sound at Montrose and Gorham roads Sept. 25. Police went to the scene and did not hear any lawn mowers. Instead, they saw kids playing with an electric car. They sound was not loud enough to be considered a noise violation.
On Sept. 25, police advised a party manager on Drake Road to lower the volume of music three times after people complained of noise.
On Sept. 25, police advised an Olmsted Road resident to lower the volume of music after neighbors complained. A verbal warning was issued.
On Sept. 25, police advised a Carthage Road resident that neighbors had complained of noise. The resident said his son's gathering was breaking up.
On Sept. 25, a Heathcote Road resident advised he would be turning off music after police informed him of noise complaints.
On Sept. 26, a Rural Drive party host advised she would be turning off music after police informed her of noise complaints.
Firefighters
On Sept. 23, a natural gas detector was activated in a Bethel Road basement. During investigation, plumbing contractors reported that the alarm went off while they were attempting to shut down and remove the meter for an integrity test.
Firefighters observed a light odor and combustible gas readings of up to 600 ppm in the area of the meter. No odors or readings were observed on the first and second floors. Firefighters ventilated the structure. Con Ed Gas checked for leaks and locked out and tagged the meter due to improper actions of the contractors.
On Sept. 25, reported smoke on Fox Meadow Road was determined to be evaporation of morning dew.
On Sept. 26, firefighters stood by for Con Edison at the site of a gas leak on Post Road.
This report covering police and fire department activity from Sept. 20-26 has been complied from official information.

This police report is sponsored by Scarsdale Security who does more than just security. Contact them about remote video for your home or business. Call 914-722-2200 or visit their website.