Burglars Steal $50k+ in Jewelry from Brookfield Lane and Innes Road; Porsche Stolen from Archer Lane
Wednesday, 13 October 2021 13:24
Last Updated: Wednesday, 13 October 2021 13:36
Published: Wednesday, 13 October 2021 13:24
Traci Dutton Ludwig
Hits: 859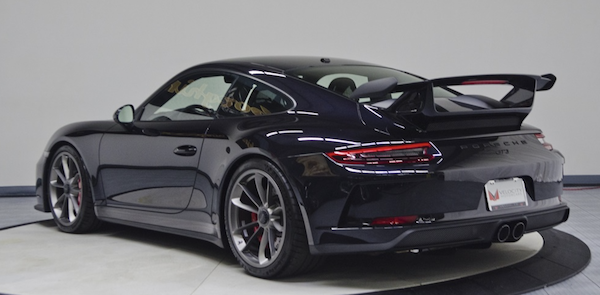 Burglaries: On Oct. 8, Innes Road residents came home and found their rear door broken. They discovered their house had been burglarized. Approximately $50,000 in jewelry, including diamond earrings, a diamond and platinum ring, a diamond pendant necklace along with personal documents were stolen.
On Oct. 8, a Brookfield Lane resident reported finding her second-floor balcony door window shattered and her house burglarized. Approximately $9,000 worth of jewelry, including earrings and a Movado watch, were stolen. Police are reviewing video surveillance as part of their investigation.
Car theft
Around 10 p.m., Oct. 5, a caller reported his friend's black 2018 Porsche 911 had been stolen from in front of his Archer Lane house, while the friend was over for dinner. It occurred within a two-hour time span. Stolen with the car were also $3,300 cash, credit cards, an EZ Pass and golf clubs valued at $4,200. The car was later recovered in New Jersey.
A 2020 Tesla was stolen from Forest Lane overnight. The theft was reported the morning of Oct.10. The car was later recovered in Connecticut.
Car break-ins
On Oct. 5, around 12:20 a.m., a caller reported seeing a few people looking into parked cars Farley Road near Greenacres Avenue. The alleged people were not there when police arrived.
On Oct. 10, an Edgewood Road resident reported someone stole loose change from his unlocked car overnight.
On Oct. 10, a Sycamore Road resident reported a pair of silver and blue cufflinks were stolen from her unlocked, parked car in the driveway.
On Oct. 10, another Edgewood Road resident reported a rose-colored, 11-inch MacBook Air was stolen out of her car while it was parked in her driveway.
Identity theft
On Oct. 5, a Lyons Road caller reported his identity had been stolen. He discovered it after noticing that his credit score had significantly dropped. Further investigation revealed that unknown credit lines had been fraudulently opened in his name, and several late payments had been made.
On Oct. 6, a Huntington Avenue resident reported he received an email from coinbase.com, stating that his password had been changed. He did not authorize the change. In looking into the matter, he learned $98 had been transferred to another account without his permission. He also received text messages from Verizon regarding changes to his cell phone account that he did not authorize. These changes him made him unable to send or receive text messages and calls and unable to use apps. He reported the fraudulent activity to Verizon and coinbase.com.

On Oct. 8, a caller reported that two fraudulent Bank of America accounts were opened in his name. The bank's fraud department identified and closed the suspicious accounts, and no financial loss was incurred.
FEMA fraud
On Oct. 4, a Heathcote Road woman reported that a man rang her doorbell and left a note stating a FEMA claim had been filed in her name and he was there to follow up with inspection services. Since the woman did not actually file a claim, she reported it to FEMA's fraud department.
Scams
On Oct. 8, a Springdale Road resident reported she received an email from someone posing as a vendor to whom she owed money. She wired over $14,000 to this imposter's account, for payment of money owed to the vendor. Later she learned that the actual vendor's email had been hacked, and the vendor never received the funds.
A Walworth Avenue woman reported that someone from New Jersey listed a car for sale and fraudulently used the woman's address in the listing Oct. 10. It was determined to be a scam to collect a "deposit" for the car through a payment app.
Trespassing
A Saxon Woods Road resident reported a man dressed in a black tracksuit, wearing a black ski mask, was observed on his property Oct. 6. Upon seeing the resident, the man allegedly fled in a white Porsche SUV, driven by another man. The resident tried to run after the suspect, fell and suffered minor injury to his legs.
Homeless
A man was found sleeping in bushes on Secor Road at 9 p.m., Oct. 6. He refused to provide his name, and he was uncooperative. He refused medical attention and assistance. He left the area by foot.
On Oct. 6, at 11:30 p.m., a homeless person flagged down a police car outside headquarters. The person said he had walked an unknown number of miles, could walk no further and would like transport to a shelter. Police gave the person some food and a bottle of water. Police drove the person to a shelter, where they were informed the person could not enter without a negative Covid-19 test. The person was then dropped off at White Plains Hospital Center, in the care of a nurse. He was provided with directions on how to get back to the shelter, for after he received negative test results.
False accusation
A woman called police to report that a 7-Eleven employee was falsely accusing her boyfriend and her of shoplifting and would not let them leave the store. She felt the situation could escalate and requested help. The employee alleged the woman stole a phone charger, but the employee did not physically prevent the couple from leaving the store. The manger reviewed video surveillance, and it was determined that no shoplifting crime had taken place. The couple left the scene without incident.
Civil matter
A landscaper kicked up a rock with a mower, and the rock cracked the rear window of a parked Escalade in a Brewster Road driveway Oct. 6. The homeowner said she would follow up with the landscaper.
Road rage
On Oct. 5, a female driver called from her car to report a male driver was following her in a black Ford Escape on Post Road. Police arrived on scene and spoke separately to both motorists. They each said they had been yelling at each other over a traffic incident on Wayside Lane. They each told a different account of the incident, stating the other party had been the initial aggressor. Police calmed down the parties and sent them on their ways.
A driver reported she was obeying the school zone speed limit on Mamaroneck Road when another driver sped around her, gave her the middle finger and drove off Oct. 6.
A driver reported having an argument with another driver on Garth Road Oct. 9. The other driver left the scene before police arrived.
On Oct. 11, a black sedan cut off an Eastchester ambulance on Post Road. The driver of the black sedan also entered oncoming traffic, brake-checked the ambulance and gave the ambulance driver the finger. Police canvassed the area for the sedan, but it was already gone.
Cars and roadways
Police taped up low-hanging wires on Wayside Lane and notified Verizon Oct. 4.
Errant traffic cones were cleared from Fenimore Road and Walworth Avenue Oct. 4.
Cars were parked in a no standing zone on East Parkway Oct. 5. The parking enforcement officer corrected the situation and issued one summons.
Police notified a work crew to replace a fallen crosswalk sign that fell from its pole at Weaver Street and Hutchinson Avenue Oct. 6.
A loose sewer cap was scheduled to be replaced on Old Lyme Road Oct. 6.
A contractor was cutting gutters on Lyons Road and briefly blocked a neighbor's driveway Oct. 7. The contractor said he was finishing up within the hour.
A work crew did not have proper permits to close Kingston Road to perform trench work Oct. 7. Police shut down the job and notified the Village engineering department.
A high school student parked on Hampton Road, blocking a resident's driveway Oct. 8. Police issued a summons, and high school staff notified the student to move her car.
A Texas car dealership mistakenly destroyed the NYS license plates that were on a Fox Meadow Road man's car. The matter was reported to police Oct. 8.
A tenant of a Fenimore Road house parked in a neighbor's driveway by mistake Oct. 8. Police cleared up the parking confusion.
Noise
A report of a loud boom on Ridgecrest West was determined to be fireworks in a neighboring jurisdiction Oct. 9.
On Oct. 9, police advised Secor Road party staff of a noise complaint. Staff said they would lower the volume of the music.
Animals
A passerby reported she saw a dog jump out of a car, and she was able to catch it Oct. 4. She brought the dog to headquarters, and police put in their kennel. It did not have a collar. Police contacted New Rochelle Humane Society, but the dog's owner contacted police, looking for the dog, in the meantime. A summons was issued to the owner when the dog was picked up.
A Brite Avenue resident reported a possibly sick skunk outside her house Oct. 4.
Police canvassed the immediate area for the animal but could not find it.
A light brown dog ran out of an Edgewood house and was reported to be loose in the area of Nelson and Sprague roads Oct. 6. It was reunited with its owner.
A loose dog ran across Post Road Oct. 7. Police picked it up and put it in the kennel area with water. It had a nametag stating "Charlie." Police contacted the owner, who retrieved the dog. Police also issued the owner a summons.
Chesterfield Road residents found a loose dog on their property and brought it to headquarters Oct. 7. It did not have a collar. Police put it in the kennel area with water. The owner came to headquarters to report the dog as missing, and they retrieved it. Police also issued the owner a summons.
Lost
On Oct. 10, a Cushman Road man reported losing two license plates. He said he might have accidentally disposed of them.
Firefighters
On Oct. 5, firefighters detected outdoor natural gas readings on Spier Road and dispatched Con Edison.
On Oct. 7, firefighters assisted at a rollover car accident on the Hutchinson River Parkway.
On Oct. 8, firefighters stood by for Con Edison at the sites of small, unrelated gas leaks outside houses on Greenacres Avenue and Ridgecrest East.
On Oct. 9, firefighters cleaned up spilled coolant and oil on Brewster Road.
A Jeep Cherokee caught fire on the southbound Hutchinson River Parkway, south of the Mamaroneck Road exit, Oct. 10. Firefighters arrived and extinguished the fire in the driver side front wheel well. The fire impacted some electrical components, as well. Water was applied to the affected area, to cool down the components. The car was removed by tow.
On Oct. 11, firefighters assisted at a car accident at Garden and Oxford roads.
This report covering police and fire department activity from Oct. 4-11 has been compiled from official information.

This police report is sponsored by Scarsdale Security who does more than just security. Contact them about remote video for your home or business. Call 914-722-2200 or visit their website.