Man on Pink Scooter Steals Items from CVS; Pedestrians Hit on Scarsdale Avenue
Wednesday, 20 October 2021 15:02
Last Updated: Wednesday, 20 October 2021 15:12
Published: Wednesday, 20 October 2021 15:02
Traci Dutton Ludwig
Hits: 873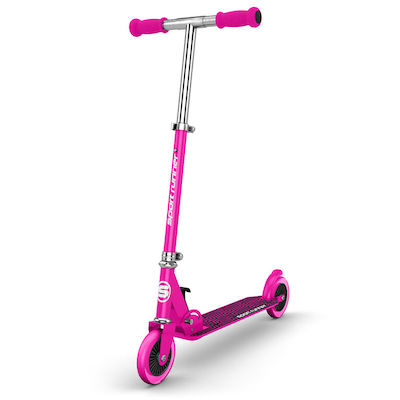 Stolen car: A black 2015 Jeep Cherokee was stolen from a Thies Court driveway Oct. 11.
Stolen
The CVS Popham Road store manager reported a man on a pink scooter stole items, including headphones and sunblock, from his store Oct. 15. The suspect was observed by a witness who saw him attempting to place a candle in his backpack, which caused the witness to confront the suspect. At that time, she saw additional items in his bag. The suspect ran out of the store and fled.
Car break-ins
A Sprague Road resident reported that someone entered his parked cars around 3:15 a.m., Oct. 11. However, nothing was taken.
On Oct. 11, a Johnson Road resident reported items had been stolen out of his car overnight.
On Oct. 12, another Johnson Road man reported that loose change had been stolen out of his car sometime while it was parked and unused during the past three or four days.
On Oct. 13 around 1:20 p.m., a Fenimore Road woman reported that she was sitting in her kitchen and observed a man pull up to her house in a black older-model sedan. The man got out of the sedan and approached her red Mercedes-Benz parked in her driveway. He attempted to open the door handle. She screamed at him, and he ran away, fleeing in his sedan. He was described as a black man in his 20s, wearing black pants, a black hoodie and white gloves.
At 1:23, a Garden Road woman reported a skinny black man with black curly hair wearing a dark sweat suit and a yellow mask attempted to enter two parked cars in her driveway. One car was unlocked, and the man entered it. However, he did not take anything. The second car was locked; so it could not be entered. When the man realized that the woman was looking at him through the window, he fled the scene in a dark gray sedan. The woman said she would send detectives surveillance footage of the incident.
Identity theft
An Ardmore Road woman received a package containing a $4,900 bracelet from Macy's, addressed to her at her address Oct. 13. The bracelet was also billed to her Amex card. However, she did not order the bracelet.
On Oct. 14, a Heathcote Road man reported someone used his personal information to attempt to open several fraudulent lines of credit. The attempts were denied, and no financial loss was incurred.
On Oct. 14, a Meadow Road man reported his Apple ID was fraudulently being used to make purchases from China. The perpetrator had also succeeded in locking the man out of his account. The man is working with Apple to restore access to his account.
A fraudulent FEMA assistance loan was filed in a Brewster Road resident's name. The resident reported it to police Oct. 15.
On Oct. 15, a Spencer Place business owner reported a customer placed an order for two scooters over the phone and paid for them with a credit card on Sept. 20. Shortly thereafter a woman in her 30s picked up the scooters. Later, the charge was disputed and the transaction was cancelled.
Check fraud
A Broadmoor Road woman reported someone stole a blank check from her checkbook and cashed it for $26,703 out of state Oct. 14.
Pfishing
On Oct. 11, a Vanderbilt Road man said he received an email from someone who he believed was a friend. The email requested the man to send some Visa gift cards. The man realized it was a scam and informed police and his friend.
Trip and fall
An elderly woman tripped and fell on East Parkway Oct. 12. She hit her head and was bleeding. She declined medical attention.
Dispute
Police mediated an argument between two housemates on Post Road Oct. 14. The argument was about throwing out items in the house.
Help
On Oct. 14, police checked a Normandy Lane house after the homeowner came home and found her front door open. No sign of criminality was observed.
On Oct. 14, police, fire and water department personnel assisted a Bradford Road resident turn off water in his house due to a broken valve that was causing some flooding. The resident was advised to call a plumber.
A driver could not find her parked car in the Village Oct. 14. Police found it on Chase Road and provided the driver with a courtesy transport to her car from Scarsdale Ave.
Police stood by while two women assisted another woman who had been out walking on Mamaroneck Road. Police called an ambulance for additional help, but the woman who needed assistance refused medical attention.
A Palmer Avenue woman reported something was "wrong" with her car Oct. 16. She showed police a loose piece of rubber near the passenger side roof. She explained the windshield had recently been replaced. Police advised her that the loose piece of rubber might have been the result of that work or normal wear and tear. It was not a criminal matter.
Pedestrians hit
On Oct. 14, a car struck an 80-year-old Yonkers pedestrian and a 60-year old New Rochelle pedestrian on Scarsdale Avenue around 6:30 p.m. The pedestrians stepped onto the road to cross the street, believing the oncoming car would stop, they said. The driver, a 76-year-old Bronx woman, said she tried to stop as soon as she saw the pedestrians but was not able to stop in time. The pedestrians were evaluated by SVAV and refused further medical attention.
Cars and roadways
Police helped a driver moved his disabled car from Barry Road to Edgewood Road to safely wait for a tow Oct. 11.
A driver was sitting in a parked car with the seat reclined at Whig and Berwick roads Oct. 11. Police spoke with the driver and he said he was dropping off his girlfriend who is a resident of the neighborhood.
Police issued a summons to the owner of a car parked in violation of the three-hour limit on Brook Lane Oct. 12.
On Oct. 13, police informed Verizon about a low-hanging wire on Elmdorf Drive.
Police spoke to the driver of a parked car on Oak Lane Oct. 13. The driver said he was having car trouble and was waiting for a tow.
A man leaving a car in the Quaker Ridge School parking lot explained he was dropping off a car for his wife, who works at the school, Oct. 15. School security confirmed the wife works for the school.
Police set up portable stop signs at Griffen Avenue and Weaver Street due to a defective traffic light Oct. 15.
Police notified Con Edison and Town of Mamaroneck police about fallen live wires on Griffen Avenue Oct. 16. A car drove over the wires, and the incident caused minor damage to the car, without injuring the driver.
A Hutchinson Avenue man reported a woman had parked her disabled car in his driveway and was "refusing to leave" Oct. 16. The car was gone when police arrived on scene.
Five car accidents were reported in the Village this week.
Animals
A caller reported a raccoon was walking on East Parkway Oct. 11.
A medium-sized, loose, black dog was reported on Murray Hill Road Oct. 15.
Police tried to catch a loose, shorthaired dog wearing a yellow harness on Clarence Road, but the dog was too fast and kept running away Oct. 15. Trappers' contact information was shared with the caller who reported the loose dog.
An Edgewood Road woman reported an animal in her house Oct. 16. Police arrived and observed a house cat chasing a mouse. The mouse ran into a small hole and could not be caught. The woman said she thought the mouse had been a larger animal, and she felt better knowing it was just a "small mouse." An exterminator was being provided by her son to remove the mouse.
Village code
On Oct. 13, police dispersed two people from a park on Huntington Avenue after dark.
On Oct. 15, police advised Walworth Avenue parents that neighbors had complained that their kids were being too loud in the backyard after dark.
Police twice advised a Shaw Road homeowner of a noise complaint, and the volume of music was promptly lowered Oct. 15.
On Oct. 15, police dispersed kids from the Edgewood School playground after dark.
At patrol's request, a landscaper moved bundled branches to the curb of the yard from which the branches originated Oct. 16. He had previously placed them near the edge of Butler Woods, but patrol explained this was in violation of Village code.
Police advised Secord Road staff of a noise complaint, and the volume of music was lowered Oct. 16.
Disorderly youth were reported inside the 7-Eleven store on Scarsdale Avenue Oct. 16. The youths were already outside the store when police arrived. The clerk did not request additional assistance.
Lost and found
An Acura car key was found on Montrose Road and Huntington Avenue Oct. 13.
A wallet was found in the Village downtown area Oct. 14. Police contacted the owner, and she picked it up from headquarters.
A check was found at Village Hall Oct. 15. Police contacted the owner of the check, who advised he had most likely dropped it at Village Hall. He asked police to shred the check.
Firefighters
On Oct. 11, firefighters assisted with a three-car accident involving injuries at Garden and Oxford roads.
Firefighters assisted Hartsdale firefighters with a call in their jurisdiction Oct. 11.
On Oct. 13, firefighters assisted with a two-car accident involving injuries at Fenimore Road and Brite Avenue.
On Oct. 14, a gas stovetop in a Montrose Road house would not shut off. Firefighters found a small gas leak under the stovetop and igniters that would not shut off. Power and gas were shut to the appliance. The resident was advised to call for appliance repair.
On Oct. 14, a Torrence Place resident called for help because her Dachshund was stuck under a shed in driveway. Firefighters were able to see the dog under one side of the shed. It would not come out on its own. The resident wanted the dog out and was very concerned for its safety. Firefighters removed and cut the center floorboard of the shed to attempt to access the animal. While firefighters were removing the floorboard, the dog ran out from under the shed and was returned to owner, unharmed.
Firefighters stood by for Con Edison at the site of a gas boiler malfunction with carbon monoxide release in a Graham Road house Oct. 14. Con-Ed red-tagged and shut down boiler. They advised the resident to call a heating contractor for repairs.
Firefighters helped jogger who fell while running in the Village and sustained facial injuries Oct. 15. Firefighters provided basic first aid, applied dressings to affected areas to stop bleeding and simultaneously notified SVAC to take over care and transport to the hospital
On Oct. 15, firefighters assisted at a two-car accident on the Bronx River Parkway entrance ramp at Fenimore Road.
This report covering police and fire department activity from Oct. 11-17 has been compiled from official information.

This police report is sponsored by Scarsdale Security who does more than just security. Contact them about remote video for your home or business. Call 914-722-2200 or visit their website.