Police Report: Grinches Strike! Cash Tip and Bicycle Stolen
Wednesday, 29 December 2021 12:28
Last Updated: Thursday, 30 December 2021 14:51
Published: Wednesday, 29 December 2021 12:28
Traci Dutton Ludwig
Hits: 1100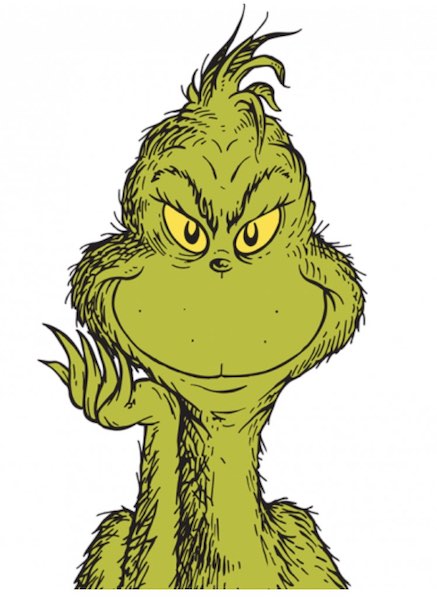 Stolen: A Montrose Road resident reported someone stole an envelope containing money from the lid of his garbage can Dec. 21. He had taped it there for his sanitation workers but noticed it went missing prior to pickup.
A blue Trailridge bicycle, chain and lock were reported as stolen from the bike rack on East Parkway Dec. 21.
Identity theft
On Dec. 21, a Secor Road man reported someone opened a fraudulent account with Montgomery Ward in his name. He closed the account and suffered no financial loss.
Help
On Dec. 20, a Wakefield Road resident asked police to check her house to see if a home health aide, who had arrived at 9 a.m., was still there. No one else was in the house except for the resident.
A UPS package was accidentally dropped off at the wrong Overhill Road address because the elderly sender wrote down the wrong address on the mailing label Dec. 22. The person who was supposed to receive the package asked for assistance in retrieving the package.
An Innes Road resident accidentally opened his garage remotely Dec. 24. He called police and asked police to check that the garage door had been successfully closed again. It was.
Tompkins Road residents went away for a trip and accidentally left their house door open Dec. 26. Police checked the house and secured the door.
A Fox Meadow Road woman thought an unknown animal was in her living room Dec. 26. Police determined it was a plant that was being blown around by an air vent.
Civil matters
A Meadow Road neighbor was trimming trees and a resident wanted to make sure that no debris was left on his property Dec. 21. Police mediated their discussion.
A Post Road resident reported her housemate was trying to take money, in the amount of $5, from her and "buy things at the store" Dec. 22. The housemate denied the allegation and said she brought things with her own money. The housemate further reported that the resident attempted to grab the items and a verbal dispute ensued. Police mediated the altercation and advised the women to stay away from each other for the night.
A real estate agent and a broker got into a verbal argument over house keys on Catherine Road Dec. 24. The agent said she was waiting for her supervisor's permission before turning over the keys to the new owner. While police were on scene, permission was granted, and the keys were successfully transferred.
Cars and roadways
On Dec. 20, a broken spigot at a Circle Road house was causing a water condition in the road.
Styrofoam pieces, which had escaped from white trash bags, were blowing around on Cooper Road Dec. 22. Police notified the sanitation department for pickup.
A construction gate blew open on Franklin Road Dec. 22. Police secured it.
A mechanic dropped a car off at the wrong address on Drake Road Dec. 22. Police helped sort out the confusion.
Police helped a driver change a flat tire on Mamaroneck Road Dec. 22.
The highway department marked off a Popham Road sinkhole with caution tape Dec. 24.
Police closed an open parking meter on Garth Road Dec. 24. The coin canister was intact.
A driver marginally crossed the double yellow line on Weaver Street Dec. 26. She said she was on her way to work and was overtired. Police issued a verbal warning.
Dogs
A loose German Shepherd was reported on Heathcote Road Dec. 20. It was gone when police arrived.
A loose brown dog was reported on Montgomery Road Dec. 24. It was gone when police arrived.
Village code
A tenant left a large amount of garbage on Depot Place Dec. 21. The property manager said she arranged for the tenant to put the garbage in a dumpster for collection, and it would be picked up shortly.
Lost and found
A man walked into headquarters to report losing a license plate somewhere in the Village Dec. 20.
A set of keys was found on Rock Creek Lane Dec. 24. Police vouchered them for safekeeping.
Firefighters
This week, firefighters responded to the following incidents (due to a reporting error, incident dates were not included in the official information released to the media):
Firefighters mitigated a water incident on Circle Road.
Firefighters stood by for Con Edison at the site of a suspected gas leak on Madison Road.
Firefighters assisted the Fairview Fire Department with a house fire in its jurisdiction.
Firefighters assisted with a car accident on the Hutchinson River Parkway.
Firefighters stood by for Con Edison at the site of an arcing wire on Brookby Road.
This week, firefighters also responded to numerous false alarms precipitated by cooking smoke, shower steam, construction dust and alarm malfunctions.
This report covering police and fire department activity from Dec. 20-26 has been complied from official information.

This police report is sponsored by Scarsdale Security who does more than just security. Contact them about remote video for your home or business. Call 914-722-2200 or visit their website.