Police Report : Gaming Thief Arrested After SHS Student Reports Stolen Nintendo Switch
Wednesday, 05 January 2022 15:08
Last Updated: Thursday, 06 January 2022 08:19
Published: Wednesday, 05 January 2022 15:08
Traci Dutton Ludwig
Hits: 1566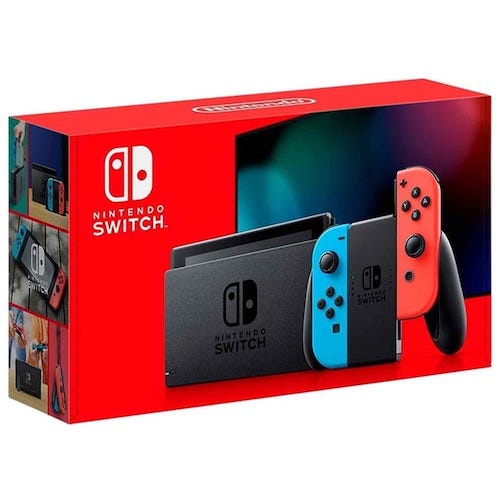 Stolen: On Dec. 29, the father of a high school student filed a police report about the theft of his son's Nintendo Switch, valued at $470, and $30 cash. These items were stolen from his son's backpack while he was in PE class at school on Dec. 17, 2021. According to police, "An arrest was made but the suspect is a juvenile so we cannot release any details."

On Dec. 30, a Meadow Road woman reported that items had been stolen from her car at the end of November. Items included, designer sunglasses, children's jackets, children's toys, a medical boot, crutches, a medical scooter, a hat and T-shirts.
Damage
On Jan. 2, a Brambach Road driver reported her car's windshield had been damaged while she was getting gas from a gas station on Scarsdale Avenue. Another driver had been getting gas at the same time and started to drive away while the gas nozzle was still attached to his car. This caused the gas nozzle to dislodge, swing out and hit the driver's windshield. The other driver allegedly exchanged words with the station attendant before driving off.
Identity theft
On Dec. 29, a Boulevard resident reported someone fraudulently changed his mailing address with the US Postal Service in early December causing him to miss some mail. The address had since been changed back, at the resident's request.
On Dec. 29, an Evon Court resident reported that someone fraudulently used his credit card to make over $3,000 worth of purchases without his permission. The purchases occurred between Nov. 6 and Nov. 9.
Death
On Dec. 31, a 90-year-old man died at the Ambassador of Scarsdale on Saxon Woods Road. Staff notified his next of kin.
Possible domestic altercation
On Dec. 31, a caller reported that he saw a man get out of his car on River Road, walk up to a woman on the Bronx River Parkway path and attempt to "pull her by the hair." She screamed and resisted the man, which caused him to get back in his car and drive away. She did not request any help.
Help
A Dell Road resident requested extra ridebys of her house due to a "dispute with an online vendor" Dec. 27.
New Rochelle police cut a seat belt inside a car on Weaver Street to help free a child who was stuck when the belt malfunctioned Dec. 27. Scarsdale police were notified.
On Dec. 28, police responded to a report of a woman on the Bypass Bridge who was "possibly in distress." Police went to the scene and found a woman who was dressed in winter exercise gear and working out on the bridge. She was not in need of any assistance.
A Wakefield Road resident thought she saw three men inside her house Dec. 29. Police checked the house, but no one was there.
A mother asked for help because her 16-year-old son tried to step out of her car on the Bronx River Parkway near Chase Road Dec. 30. Police and Scarsdale Volunteer Ambulance Corps went to the scene to provide assistance. The boy was transported to White Plains Hospital Center for help.
On Dec. 30, a Wynmor Road resident reported a package due to arrive in the mail had gotten lost. Police issued a report so he could proceed in getting the package replaced.
Police picked up an errant shopping bag from Drake Road and disposed of it after a resident complained Dec. 31.
Unsafe driving
A driver thought a car was following her after a suspected encounter over improper parking in a Quaker Ridge parking lot Dec. 30. The car stopped following the driver when she pulled into the public safety headquarters parking lot.
On Jan. 1, teens were racing a car in a Mamaroneck Road parking lot. Police confronted them, and the teens said they were making a video. Police admonished them for unsafe driving, and the teens left.
Civil matters
On Dec. 27, a Wakefield Road builder and a neighbor were arguing over the construction of a fence at the property line. Police advised it was a civil matter. The building department and Village Hall were also consulted.
On Dec. 29, a Cooper Road man reported that his neighbor's landscaper damaged his property with Bobcat equipment. The landscaper said he would repair the damage through the company's insurance policy.
Dogs
A car at Popham and Chase roads hit a leashed dog that broke free from its owner and ran into the roadway Dec. 27. The driver and the dog's owner responded to headquarters to fill out paperwork.
Lost and found
A Chase debit card was found in front of the Scarsdale Post Office Dec. 28.
On Dec. 29, a Thornwood Place resident reported losing her driver's license.
On Dec. 30, an Edgewood Road resident reported his license plates got lost in the mail.
An ID was found in an East Parkway store Jan. 1. Police located the owner of the ID and returned it.
An Oxford Road resident found a wallet in his mailbox Jan. 2. Police realized the wallet belonged to someone who lived at a similar address in White Plains. The wallet was returned.
Firefighters
On Dec. 27, a gas valve was leaking near a driveway on Meadow Road. Firefighters stood by for Con Edison. It was later determined that gas was present in the sanitary sewer as well.
On Dec. 28, firefighters and Con Edison investigated a report of a gas odor on Madison Road.
On Dec. 31, firefighters assisted at a rollover car accident at Weaver Street and Bypass. The occupants of the car self extricated and were in the care of SVAC.
On Jan. 2, firefighters stood by for Con Edison at a Brambach Road house due to elevated carbon monoxide levels coming from a malfunctioning stove.
Water was collecting in a Carthage Road basement Jan. 2. Firefighters advised the homeowner to call a plumber.
This report covering police and fire department activity from Dec. 27, 2021 – Jan. 2, 2022 has been compiled from official information.

This police report is sponsored by Scarsdale Security who does more than just security. Contact them about remote video for your home or business. Call 914-722-2200 or visit their website.