Two BMW's Stolen and a Burglary on Kent Road
Wednesday, 12 January 2022 21:37
Last Updated: Wednesday, 12 January 2022 22:08
Published: Wednesday, 12 January 2022 21:37
Traci Dutton Ludwig
Hits: 2541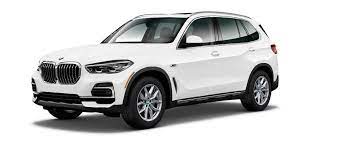 Stolen cars: A Greenacres Avenue woman reported her BMW X5 was stolen from a Huntington Avenue driveway Jan. 8. Stolen with the car was over $6,000 worth of items, including her handbag, a wallet, designer sunglasses, an iPhone and other miscellaneous items. She said she saw an unknown person driving off in her car.
An Innes Road resident reported a BMW X5 had been stolen from driveway Jan. 9. A GPS tracking showed the car's last location to be in NJ.
Burglaries
On Jan. 6, Kent Road residents returned home after being gone for a few hours, and they reported a glass door was smashed and their house had been burglarized. Approximately $10,000 worth of watches and jewelry was stolen.
On Jan. 6, a Cooper Road resident returned home and reported a window was ajar. It showed pry marks, and the screen was pushed out. Two boot prints were evident in the foyer. Nothing was reported missing. It was suspected to be a burglary attempt.
Arrest
A Jan. 4 hit-and-run car accident with injuries on Ogden Road resulted in the arrest of a 29 year-old Scarsdale man– who was charged for operating a motor vehicle under the influence of drugs, leaving the scene of a personal injury accident and driving without a license. According to the driver of a Chevy Tahoe that was struck in the intersection of Paddington Road and Ogden Road, the man in the 2019 BMW did not respect the rules of a stop sign on Ogden Road and impacted the car, causing the car to smash into a utility pole. The first impact caused severe front-end damage to both cars, and the driver of the BMW left the scene of the accident. His bumper with its license plate still attached was retrieved form the scene. The BMW was later stopped on the Bronx River Parkway. The man showed signs of driving with impairment, as well as injuries from the accident. He was taken to White Plains Hospital Center for injuries, accompanied by police, and he was later arrested. The victim was a 79 year-old woman who was driving with her four-year-old grandson in the backseat. She was also taken to the White Plains Hospital Emergency Room.

Shoplifting
The manager of the Popham Road CVS reported that two individuals stole over $400 worth of shampoo from the store Jan. 3. Video footage showed the man putting the shampoo in his backpack.
Car break-ins
At 3 p.m., Jan. 9, a witness reported seeing two men in ski masks tugging on car doors on Heathcote Road. They fled in a BMW with NJ plates.
Scam
A Lee Road man put a gaming console up for sale on Facebook Marketplace, and on Jan. 6, an alleged buyer came to his house to buy the console. The buyer, however, did not get out of the car and attempted to grab the console from the seller's hands and pull into the buyer's car window. The seller grabbed the console back and the buyer drove off. The console got broken in the process.
A Stonehouse Road resident received a scam call from someone alleging to be from Con Edison Jan. 8.
Identity theft and fraud
On Jan. 3, a Fenimore Road resident reported being the victim of "extortion." He specifically received an email revealing his password. The email stated the sender would release personal and compromising information if the resident did not remit over $2,700 in Bitcoin.
On Jan. 3, a Catherine Road woman reported that someone had opened a fraudulent bank account in her name at a Santander Bank branch in Boston. She closed the account and did not suffer any fraud.
On Jan. 7, a Penn Blvd resident reported someone had fraudulently filed a forward request for his mail in November. He was advised to file a report with the Postmaster.
On Jan. 7, a Ferncliff Road woman reported someone opened a fraudulent credit account in her name.
On Jan. 7, a Fox Meadow Road resident reported that someone used her Bloomingdale's credit card for a fraudulent order of over $1,700. She closed the account.
On Jan. 7, a Fox Meadow Road man reported that numerous credit card accounts were fraudulently opened in his name over the past two months.
A Walworth Avenue man reported that a check mailed from a Colvin Road mailbox had been stolen and altered Jan. 7. It was cashed by an unknown person in the amount of over $6,000.
Someone filed a false unemployment claim in the name of a Carstensen Road man. He reported it Jan. 8.
Harassment
A group of people on Mamaroneck Road reported that a black Honda with CT plates drove past them, and occupants of the car allegedly shouted obscenities out the window Jan. 3.
Mail
The owner of a liquor store in the Village reported finding a sticky substance on the inside edge of the store's mailbox Jan. 3. He was unsure if it was a possible attempt to steal mail. Police notified the postal inspector.
Help
On Jan. 3, a Wakefield Road woman reported that someone might be inside her house because a guest room door was unexpectedly open. Police checked the house and did not find anyone inside.
Police turned off the water connection to a leaking outdoor hose on Wildwood Road Jan. 4. A plumber was called.
On Jan. 5, a Fox Meadow Road woman called police because she could not reach her husband who went to Long Island that morning. She was concerned about the inclement weather. Police were unable to reach her husband and advised her to update them later.
On Jan. 7, a woman got off the bus at the wrong bus stop and was walking in snow on Mamaroneck Road. She requested a courtesy ride to the Scarsdale train station.
A Village resident's wheelchair got stuck in snow Jan. 7. Police helped move the chair into the garage.
Cars and roadways
On Jan. 4, police reported fallen phone wires on Post Road to Verizon for repair.
A driver sustained two flat tires on Mamaroneck Road and Crossway Jan. 5.
On Jan. 5, police helped a driver start a stalled car on Post Road, so the driver could move it from the roadway.
Numerous car accidents occurred during icy conditions Jan. 5. Other cars were stuck on ice in various locations throughout the Village that day as well.
After receiving an alert from New Rochelle police, police conducted a traffic stop of a driver who swerved over the double yellow line on Weaver Street Jan. 5. No signs of intoxication were observed. Police issued appropriate summonses.
Police removed a garbage bag fill of debris from Heathcote Road and notified the highway department Jan. 5.
A man walked into headquarters to report that a car was using duplicate license plates, with the same numbers as his, in New York City, Jan. 6. Police advised the man to contact the DMV.
On Jan. 6, a driver reported that a passing car kicked up a rock on Walworth Avenue, and the rock dented his car.
Police directed traffic around a disabled car on Harwood Court Jan. 8.
A truck hit the Weaver Street overpass on the Hutchinson River Parkway and exited in the Village Jan. 9.
Seven car accidents were reported in the Village this week.
Domestic arguments
On Jan. 6, a husband and wife were arguing over the placement of cars in their driveway. The wife claimed she could not exit the driveway because of where her husband parked his car. She managed to move the car before police arrived. Police suggested several solutions regarding parking. The couple said they would try to work it out next time.
Civil matters
On Jan. 3, a River Road resident reported that he hired a contractor to perform work in his attic. He allegedly paid the contractor $2,000, but the contractor never finished the work and can no longer be reached. Police advised the resident about how to proceed with the matter through civil court.
Animals
Coyotes were reported on Dickel Road and Murray Hill Road Jan. 3, Fox Meadow Road Jan. 4, Sheldrake Road Jan. 5,
Police reunited a dog with its owner near Stratton Road Jan. 6. The owner was issued a summons for having a dog at large.
Police reunited a dog with its owner near Cooper Road Jan. 7. The owner was issued a summons for having a dog at large.
Village code
A Franklin Road resident reported her neighbor's garbage was "exposed" Jan. 4. Aside from the lid of one garbage can being slightly elevated, nothing was out of order. No violations were observed.
On Jan. 7, a solicitor was going door to door on Brown Road. He told police he had a permit to solicit in Eastchester and did not realize he had crossed the border.
Lost and found
A Valley Road woman reported losing her purse in the Village Jan. 5.
Firefighters
Firefighters assisted with a kitchen fire on Central Avenue Jan. 3.
Firefighters assisted with a car accident on Ogden Road Jan. 4.
Firefighters assisted with a car accident on the Heathcote Bypass Jan. 5.
Firefighters assisted with a car accident on ice on the Mamaroneck Road exit ramp from the HRP Jan. 5. They helped an injured pregnant woman into an ambulance.
Firefighters assisted with a rollover car accident on ice on the HRP Jan. 5.
A car was stuck on ice on Murray Hill Road Jan. 5. Firefighters advised to call for a tow.
A cooking fire was confined to its container inside an oven in a Carthage Road house Jan. 5. There were no flames when firefighters arrived. They removed the burnt item from the oven and ventilated the space.
Firefighters assisted with a car accident on Mamaroneck Road Jan. 5.
Firefighters disconnected an overheated doorbell with scorching from an Overhill Road house Jan. 6.
Firefighters investigated a smoke haze in a Wheelock Road house Jan. 6. They traced it to an overheated overhead light ballast in the basement and removed the ballast.
Firefighters assisted with an EMS call on Tompkins Road Jan. 7.
On Jan. 8, smoke from a fireplace filled a Garden Road house. Firefighters removed the logs and ash and ventilated the house.
A closed chimney flue caused smoke to collect in a Fox Meadow Road house Jan. 9. Firefighters extinguished the fire, opened the flue and cleared the smoke.
This report covering police and fire department activity from Jan. 3-9 has been compiled from official information.

This police report is sponsored by Scarsdale Security who does more than just security. Contact them about remote video for your home or business. Call 914-722-2200 or visit their website.