Police Report: Medication Stolen from Spencer Place Business, Residents Lose Thousands in Scams
Thursday, 28 April 2022 12:21
Last Updated: Thursday, 28 April 2022 12:29
Published: Thursday, 28 April 2022 12:21
Traci Dutton Ludwig
Hits: 1096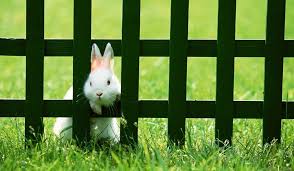 Burglary: On April 20, a glass break motion alarm alerted police to a burglary on Spencer Place. The owner of the business reported that $6,613 in miscellaneous medication and controlled substances were stolen, along with prescription pill bottles. The front glass door had been smashed open. Police are investigating.
Stolen car
On April 19, a Nelson Road resident reported that his $60,000 black 2019 Audi was stolen from his driveway. The car was unlocked, with the cars left inside.
Identity theft and fraud
On April 20, a Fayette Road woman reported she was scammed into allowing an unknown person have remote access to her computer because she thought she had been a victim of fraud. The remote access resulted in $50,000 being transferred out of her account. The woman's bank is looking into the matter.
On April 21, a Berwick Road man reported that an attempt was made to steal his personal information and initiate fraudulent transactions. None of the attempts were successful, and no financial loss occurred.
On April 21, an Overhill Road resident reported she was directed to pay a fraudulent invoice, which she thought was legitimate, by email. The invoice was for $26,750. After paying the invoice, the resident realized the transaction was fraudulent and contacted her bank to stop the transaction from going through.
An investigator from Orange County, California, asked police to verify an online car purchase from a dealership in the investigator's jurisdiction April 21. Scarsdale police confirmed that the stated purchaser did not, in fact, reside in Scarsdale, as stated.
On April 22, a Palmer Avenue woman reported she discovered an unknown home address and an unknown linked bank account listed on her credit report. She was advised by her bank to document her findings and notify the credit reporting agencies.
Irate customer
On April 21, an irate customer entered an East Parkway business and began yelling at employees about product pricing. The customer left the store and was gone before police arrived.
Employer/employee problem
On April 22, a Chase Road postal employee was refusing to leave the post office. Police contacted the postal police, and they advised the employee to leave. The employee said he would follow up with his union about ways to rectify the problems he was having with his supervisors.
Dispute
Two tall, white men with black jackets, and one with a bald head, were arguing inside a Garth Road restaurant April 22. Police canvassed the area for the men, but they had already left.
Help
A woman who was crying in a Palmer Avenue parking lot reported she had just received bad news and was taking a break from work to put herself together April 22.
A Walworth Avenue woman received an S.O.S. message from her husband's cell phone April 23. She later learned that the S.O.S. message was sent out in error, and her husband was OK.
Police helped a pedestrian cross Weaver Street April 24.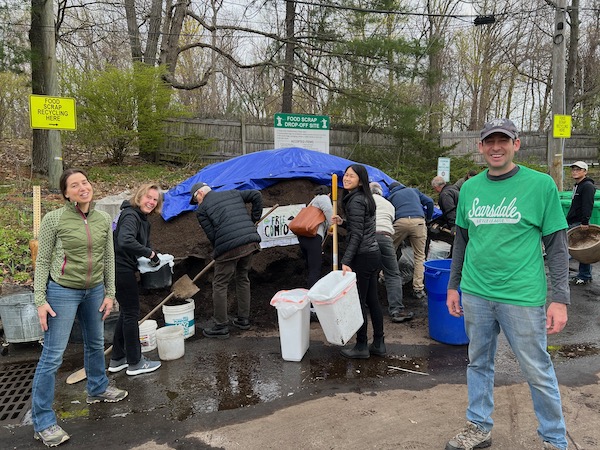 Enthusiastic gardeners picked up compost from the food scrap recycling program on Saturday April 24.
Civil matter
Police helped a landscaper and a homeowner mediate their differences and come to an agreement for payment for services April 23.
Cars and roadways
Following a rear end collision at the intersection of Chase and Popham roads April 18, police issued a summons for a suspended registration to the driver of one of the cars.
On April 18, police asked a Brambach Road resident to move a white van parked in the area.
On April 18 and 19, police moved fallen branches from Mamaroneck and Post roads and Palmer Avenue and Innes Road.
Police taped off a gravel lot that was flooding on Post Road April 19.
Police notified Con Edison and Verizon about fallen wires on Colonial Road April 19.
A wire fell on a car parked on Madison Road April 19. Police called Verizon.
On April 19, Westchester County police reported a possible domestic incident inside a car on the Bronx River Parkway. WCP then reported a female might have exited the car and was hiding behind a building on Walworth Avenue.
Police reported a water leak on Innes and Heathcote roads to the water department April 19.
A contractor was pumping water from a flooded Nelson Road foundation into the roadway April 20. Police advised the contractor that emptying water into the roadway was not allowed.
Errant traffic cones littering the roadway were causing a traffic nuisance April 21. Police removed the cones from the roadway.
A Bee-line bus stalled on Post Road April 22. A mechanic was en route to repair it.
Police re-secured a loose manhole cover on Dobbs Terrace April 22. The cover broke in half after a driver drove over it April 23. It damaged the driver's rear wheel. On April 24, the new manhole cover was reported to be loose. Police informed the highway department.
Police moved a "boulder" out of the roadway at Post and Mamaroneck roads April 22.
On April 24, police twice issued three summonses to the owners of parked cars blocking driveways on Potter Road.
After receiving a call about an erratic driver near the White Plains border, police observed the car and began following it April 24. Its driver was driving erratically. Police initiated a traffic stop in the interest of public safety, and White Plains police took over the scene after they arrived.
Village code
A woman was observed walking her dog off leash toward a wooded area near Kent and Fox Meadow roads April 21. Police advised her of Village code, and the woman put her dog back on leash.
Two men soliciting for signatures for their basketball team in an East Parkway parking lot were advised that they were not welcome to solicit signatures on that private property April 23. The men moved to the front area of the business and remained on the sidewalk while they asked for signatures.
After a neighbor complained about noise, police asked a Boulevard resident to lower the volume of music playing April 23.
A Secor Road manager lowered the volume of music after neighbors complained April 23.
Lost and found
On April 22, a passerby found a lost wallet on Post Road. Police contacted the owner and facilitated the wallet's return.
A passerby found a purse at the Scarsdale High School carnival April 22. Police contacted the owner's father using information found inside the purse. The father picked up the purse from headquarters on behalf of his daughter.
A Brite Avenue resident found an iPhone outside his front door April 24. The resident said he had video showing an older man placing the phone there. Police vouchered the phone for safekeeping.
Animals
A Cornell Road man reported a rabbit was stuck in his fence and was unable to free itself April 22. Police went to the scene but did not see any rabbits in the fence.
Firefighters
On April 19, firefighters shut down a faulty heating unit in a Ridgecrest West house because it was not venting properly, creating elevated carbon monoxide levels and emitting a gas odor outside the vent. Con Edison was called.
On April 21, firefighters called Con Edison to address a gas leak near a Sherbrook Road dryer.
On April 23, firefighters used a wrench to shut off a propane tank attached to an outdoor grill.
Firefighters stood by for Con Edison at the site of a gas leak on Murray Hill Road April 23.
On April 24, an Axtell Drive resident reported that he took a shower and a drain in his sink backed up and overflowed. Firefighters investigated the situation and found a sewage blockage in the street. Police notified the Department of Public Works and advised the resident to not use the drains until the problem could be resolved.
This report covering police and fire department activity from April 18-24 has been compiled from official information.

This police report is sponsored by Scarsdale Security who does more than just security. Contact them about remote video for your home or business. Call 914-722-2200 or visit their website.