Police Report: Car Thefts Continue
Thursday, 12 May 2022 08:29
Last Updated: Thursday, 12 May 2022 08:35
Published: Thursday, 12 May 2022 08:29
Traci Dutton Ludwig
Hits: 1115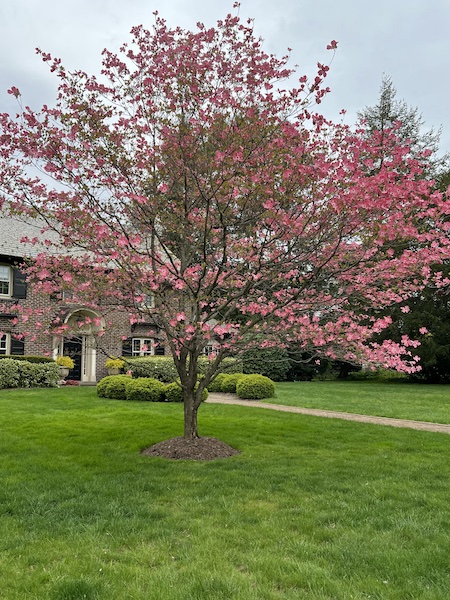 Car thefts and recovery: On May 5, police responded to a report of a green Subaru left on Ogden Road, with its windows open and no plates. A check of the VIN number revealed that the car had been stolen out of another location in New Jersey. Police contacted authorities in New Jersey and relocated the car to the impound lot.
On May 5, a Hampton Road resident reported her white 2008 Lexus was stolen from her driveway. It had been parked there unlocked, and the key might have been left inside.
A Scarsdale Avenue employee reported a 2021 Chevy was stolen from a lot backing Scarsdale Avenue. The owner of the car said the key had been missing since yesterday.
Car break-ins
A Palmer Avenue resident reported a larceny attempt, in which a man exited the passenger door of a light-colored sedan at 5:30 a.m., May 5, and tried to open the doors of three cars parked in the driveway. One car – a white Lexus – was unlocked. The car was entered, but nothing was stolen. The man was described as a wearing a hoodie, dark pants with stripes and a mask. Police recovered doorbell camera video surveillance that documented the suspect committing larceny activity.
Identity theft
On May 3, a Brite Avenue resident reported that her credit card was used to make fraudulent purchases through Wayfair. The order was cancelled, and she did not suffer a financial loss.
A Ridgecrest West woman reported that she had previously paid a water bill by check. On May 5, she realized the $196.76 check had been intercepted, stolen and cashed.
Scam
An Overhill Road business owner received a fraudulent email that was allegedly from a doctor's office with which she does business. The email requested payment. The business owner contacted the doctor's office for more information and learned that the email had not been sent from them. No financial loss incurred
Cars and roadways
Con Edison was advised about a gas odor on Garth Road May 3.

Police issued a parking summons to the owner of a SUV, parked with flashers on, in a no-parking zone at Farley and Post roads May 3.

Police found a car parked, with scofflaw status, on Christie Place May 3. Due to its location, the car could not be towed without damaging another car. Therefore, police issued appropriate summonses.

A Village resident reported receiving toll bills for a car she sold in July of 2021. A registration check showed that she had in fact surrendered the plates to the vehicle in July 2021, and she had a receipt that documented this from the DMV. Police advised her to contact the agency requesting payment and provide copies of the documentation.

On May 3, police called a tow for a disabled car at Post and Mamaroneck roads.

Police stood by a car with two flat tires at Mamaroneck and Colonial roads until a tow service arrived to provide assistance.

A driver of a black sedan accidentally drove onto an 18-inch stone wall on Dobbs Terrace and got stuck May 5. The driver did not appear injured.

Police arrived and spoke with the driver who said he lost control of his car and mounted the wall. Police called a tow truck to remove the car from the wall.

Police called a tow for a truck that became disabled at Hutchinson Avenue and Meadow Road May 5. Firefighters cleaned up spilled fuel from the roadway, related to the disabled truck. Before the tow arrived, the driver was able to restart the truck and was able to leave the area.

While putting a dislodged manhole cover back in place at Reynal Crossing and Secor Road May 6, police noticed water bubbling up from the ground. Police notified the water department.

Police discarded a scrap section of disconnected utility wire that was entangled in an Eastwoods Road tree May 7.

Police helped a driver change a flat tire on Bypass May 8.

Police asked the driver of a parked car to move the car because it was blocking a Lee Road driveway May 8.
Suspicious
A worker at a Kingston Road house said an unknown white man wearing glasses and a dark gray cap pulled up the driveway in a white Trail Blazer May 3. When the man saw the worker, he seemed "surprised" and took off in his truck. Police canvassed the area but did not find the man.
A Palmer Avenue woman reported concerns about a wooden stake with a red ribbon tied to it that she suddenly found had been placed in her yard May 4. Police contacted the building and engineering departments to see if they could be of assistance or if they knew what the stake might indicate.
A Lockwood Road woman reported that she received a small unmarked envelope on her doorstep May 6. After opening the envelope, she discovered, to her dismay, a used feminine hygiene pad. She does not know who could have left such an item there. Police documented the incident and took the item to the sanitation yard for disposal.
Dirt
A property manager for a Heathcote Road property reported that someone dumped dirt and rocks there without permission May 3. He asked for a report for documentation purposes only.

On May 8, a Palmer Avenue woman reported that a neighbor was digging up dirt from her property. Police arrived and ascertained that there was confusion over the property line. Police advised the neighbors to have their properties surveyed.
Animals
The highway department was notified about a dead rabbit on Ogden Road May 2.
A loose dog was reported on Saxon Woods Road May 3. A resident identified the dog as belonging to a neighbor. The dog was already gone when police arrived.
A coyote was reported in the area of Carthage Lane May 6.
A fox was reported in the area of Fox Meadow Road May 6.
Lost and found
A woman tracked her lost ear pods to a location in Scarsdale on Ridgecrest East, after losing them in New Rochelle. Police contacted the homeowner who advised that she, in fact, found a pair of ear pods in New Rochelle. She returned them to headquarters, and police gave them back to the owner.
Village code
On May 6, police asked a Secor Road party manager to lower the volume of music after neighbors complained.
Police advised a Berkeley Road resident of a noise complaint May 6. The resident said she would move her outdoor gathering inside and lower music volume.
Police dispersed a large group of high-school aged from a Mamaroneck Road location after dark May 6.
Firefighters
On May 2, a small fire was reportedly burning at the base of a tree located in the rear parking lot of a Heathcote Road church. Firefighters and police observed smoke emanating from a small cavity at the tree's base. No flames were visible at the tree's exterior, indicating that the fire was confined to the inside of the tree. Firefighters determined the source of the fire was electrical in nature, as a conduit ran beneath the tree. Firefighters used approximately 500 gallons of water to attempt to extinguish the fire. However, this was unsuccessful. Con Edison arrived and asked for the church's management to call a tree company to cut down the tree so that the electrical fire could be properly addressed.
On May 2, a small grease fire in a stove in a Rectory Lane kitchen self-extinguished before firefighters arrived.
On May 3, firefighters helped police check the welfare of a Lebanon Road resident. Everything was found to be in good order.
On May 4, a reported burning odor inside an Old Lyme Road house was determined to be electrical in nature.

On May 4, firefighters assisted Greenville Fire Department with a structure fire. One firefighter was injured when a piece of ceiling fell, hitting him in the back and neck. He was taken to Westchester Medical Center for evaluation and treatment.
On May 5, firefighters assisted with two unrelated car accidents on the Hutchinson River Parkway and the Bronx River Parkway.
On May 8, firefighters helped a Crane Road resident solve the problem of a leaking hot water heater. They advised the resident to contact a service technician.
This report covering police and fire department activity from May 2-8 has been compiled from official information.

This police report is sponsored by Scarsdale Security who does more than just security. Contact them about remote video for your home or business. Call 914-722-2200 or visit their website.