Police Report: Honda Stolen from Garden Road
Wednesday, 29 June 2022 23:43
Last Updated: Wednesday, 29 June 2022 23:56
Published: Wednesday, 29 June 2022 23:43
Traci Dutton Ludwig
Hits: 691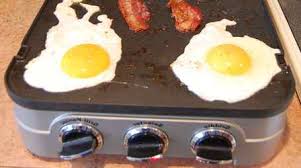 Stolen car: A 2012 Honda, worth $17,000, was stolen from a Garden Road driveway June 23. She said the car had been locked, and one set of keys was missing.
Stolen
An Garth Road woman reported her wallet and credit cards had been stolen from her on East Parkway June 20. She said her credit cards had been used without her permission.
Car break-in
A Park Road woman reported that a man was in her driveway and attempted to enter one of her parked cars June 23. A doorbell camera recorded the incident.
Disorderly conduct
Someone was using a hot plate to cook eggs inside the Scarsdale Public Library June 20. A library employee told police that she thought the person was attempting to play a prank by using the hot plate, and other individuals nearby were interacting with the person cooking the eggs. Once the person cooking the eggs was reprimanded, the other individuals reacted, took videos, and they all left together. None of the people were making use of library materials and therefore did not seem to have any legitimate reason to be at the library. All individuals were described as male teens, and they have been seen throwing a football inside the library in the past. Police told library employees to contact them immediately if the pranksters return to the library.
Suspicious
On June 20, a Fox Meadow Road resident reported that he heard suspicious "muffled talking and scratching noises" outside his house on June 19 and 20. Police advised him to put preemptive security measures in place.
On June 25, a Sprague Road resident reported he was being targeted and harassed by unknown parties.
Ladder
On June 20, a Herkimer Road resident reported an eight-foot aluminum extension ladder was stolen from his yard. He last saw the ladder one week ago. Later the resident called back to say he found the ladder
Domestic matter
On June 22, a woman asked for help because she alleged that her son had her car and she wanted it back. Police contacted the son who said the car was at an auto body shop following an accident. The auto body shop confirmed the story and said they were awaiting payment from the insurance company before releasing the car. The woman said she would follow up with the insurance company.
Neighbors
On June 20, a Clarence Road resident reported that a neighbor was habitually harassing landscapers every Tuesday. He said the neighbor sits in his car watching landscapers and then calls police for no reason, making false accusations about gas leaf blowers.
Civil matters
On June 20, a Murray Hill Road resident reported that a paving company ripped up part of his driveway. The company reported it would return to repair the damage.
On June 21, an Edgewood woman reported that her husband hired a person to walk the dog and clean the house, and the woman did not want the person in her house.

Police mediated a discussion with the woman and her husband. They agreed that the person would not clean the house, but the person would still walk the dog, due to the woman's alleged unwillingness to walk the dog.
Cars and roadways
On June 20, a large truck got stuck on Popham Road, causing traffic to back up. Police notified proper authorities to resolved the matter.

Police helped a driver find her parked car in the area of Montrose and Farley roads June 21.

On June 21, police issued a summons to a driver who parked his car, blocking a driveway on Circle Road.

Police asked a driver to move his car from a Montrose Road parking lot June 22.

A FedEx truck struck a parked car on Broadmoor Road June 22.

Police noticed a parked car with its window down on Brewster Road June 23. Police rolled up the window and notified the owner, who said the car had been left that way.

A woman reported that someone hit her car and left a note. On June 24, she asked police to help her contact the owner of the car.

Polices issued a summons to the owner of a car parked in front of a fire hydrant on Paddington Road June 24.
Wires strung on Crane Road were allegedly blocking a clear view on Crane Road June 24. Police notified the highway department.

Polices issued a summons to the owner of a car parked in the wrong direction on Woodland Place June 25.
A large trench was being dug on Hampton Road, making the roadway impassable June 25. Police advised workers that the trench was not properly marked, and there was no permit in place for the work.

Four car accidents were officially reported in the Village this week.
Animals
On June 23, a person walked into headquarters with a black and white Huskie found loose on Morris Lane. The person said he knew to whom the dog belonged. Police contacted the owner, and the owner picked up the dog.
On June 24, a turtle was reportedly struck by a car on Brewster Road. Police canvassed the area but did not see a struck turtle.
On June 24, a Woodland Place resident complained that a neighbor allowed her dog to defecate on his property. The neighbor allegedly cleaned up after the dog and left, but the resident was not happy about it.
On June 26, firefighters helped a rabbit that was stuck inside a Greenacres Avenue window well. Firefighters opened the basement window, causing some minor damage with the homeowner's permission. They then chased the rabbit into a bucket and released it, unharmed, in the back yard.
Residents were burning sensitive papers in a metal container in a Cohawney Road back yard June 26. Firefighters advised the residents to extinguish the fire.
Village code
On June 25, police issued a summons to landscapers who were using engine-driven tools prior to permissible working hours.
Police advised a Ferncliff Road resident to lower the volume of music after a neighbor complained of noise June 25.
On June 26, a Franklin Road resident reported that a neighbor put out garbage too early, and animals got into it and made a mess. The neighbor said he would consolidate the garbage and clean up the mess.
Lost and found
A Sprague Road resident reported finding lost property in his backyard in April. He gave it to police on June 25, for safekeeping.
A passerby found a wallet at Chase Road Park and gave it to police June 26.
Firefighters
On June 20, a makeshift outdoor pizza oven caught fire when Duraflame logs' flames got too high at a Tompkins Avenue house. Firefighters helped the resident put out the fire using a water hose and a water can.
Firefighters assisted at a car accident on Brite Avenue and Fenimore Road June 20.
Firefighters stood by for Con Edison at the site of a gas alarm activation on Barry Road June 21.
Firefighters assisted at car accidents on Harcourt Road and at Post and Oxford roads June 21.
Firefighters checked a Leatherstocking Lane house for carbon monoxide after an alarm sounded in error June 22.
Firefighters stood by for Con Edison at the site of a potential gas leak on Carmen Road June 23.
Firefighters helped clean up spilled gasoline in a Mercer Court house June 23.
Firefighters assisted at a car accident on Mamaroneck and Saxon Woods roads June 24.
On June 26, firefighters assisted at a car accident on the Bronx River Parkway, in which the driver fled the scene.
This report covering police and fire department activity from June 20-26 has been compiled from official information.



This police report is sponsored by Scarsdale Security who does more than just security. Contact them about remote video for your home or business. Call 914-722-2200 or visit their website.