Burglaries and Identity Thefts in Scarsdale
Wednesday, 03 August 2022 15:51
Last Updated: Wednesday, 03 August 2022 16:27
Published: Wednesday, 03 August 2022 15:51
Traci Dutton Ludwig
Hits: 2066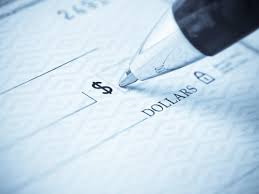 Burglaries: On July 30, around 10 p.m., a Sheldrake Road homeowner reported his house had been burglarized sometime within the last three hours. No further information was immediately available.
On July 31, a Brewster Road homeowner reported that he just returned home from vacation and realized the house had been burglarized because he found a broken window on the second floor. It did not appear as if any property had been stolen.
Arrested
On July 27, Sophie Gemel Sassoon, 50, of New York City, was arrested for violating an order of protection. She turned herself in at headquarters, was arrested, arraigned at Scarsdale Village Justice Court and was released on her own recognizance.
Identity theft
On July 25, a Richbell Road resident reported that someone fraudulently filed an unemployment claim in his name.

On July 25, a Richelieu Road resident reported that someone changed her address on June 20 with the post office, which caused a return check related to a mortgage payment to be sent to an address in New Jersey. Additional pieces of mail were not properly delivered during the time.

On July 26, a person walked into headquarters to report that a Citizen's bankcard had been fraudulently opened in her name.

Someone attempted to open a fraudulent credit card in a Herkimer Road resident's name, but the attempt was flagged as suspicious and the account request was not processed July 26.

On July 27, a Barry Road resident reported that someone attempted to open numerous fraudulent accounts in his name over the past few days.

A fraudulent check was cashed against a Montrose Road woman's account in the amount of $9,800. She reported it to police July 28.

A person came to headquarters on July 30 to report that someone stole and altered one of his checks, which was originally issued in May. Numerous attempts to cash the check had been made, but one attempt at the end of July went through, causing a loss of $3,000.
Civil matter
On July 25, police were asked to escort a Fox Meadow man who wanted to return to his girlfriend's place to retrieve his belongings. A temporary order of protection had been issued against the man earlier that day due to an incident in the Bronx.
Wrong address
A man asked a Barker Lane resident for a check for work about which the resident was not aware July 26. Further investigation with the man's boss revealed that he had mistakenly arrived at the wrong address.

A man in car with CT plates was observed handing out sealed brown paper bags to other drivers as they parked July 30. Police checked on this suspicious report and discovered the man was delivering food.
Doorbell
Youths were caught on video ringing a Claremont Road doorbell and running away, as a prank, July 30.
SHS track and pool
On July 30, two e-bikes were observed to be parked on the high school track. Police asked the owners to move them to the parking lot.
Cars and roadways
On July 26, a traffic stop at Popham Road revealed the 39-year-old White Plains driver was driving with a suspended registration and was also a "persistent violator." He was issued summonses for committed violations, and the passenger of the car, a registered driver, drove the car from the scene.

On July 26, police called a tow for a disabled vehicle on Mamaroneck Road.

On July 26, police notified the highway department about overgrown bushes, reportedly causing a vision obstruction, on Fairview Road.

On July 26, police contacted the owner of a flood-damaged truck parked on Sprague Road and asked that the truck be moved.

On July 26, police helped a driver move a car with flat tires off the roadway, while the driver awaited a tow, at Mamaroneck Road and Barker Lane.

A woman who parked her car on East Parkway reported that her car's bicycle rack had been struck July 27.

Police notified Verizon about a fallen wire on Quentin Road July 28.

On July 29, police picked up a piece of scrap metal from Fenimore Road and Brite Avenue.

On July 29, a car was towed from East Parkway and placed in an impound lot. The towing company informed police in case the driver was looking for the car.

A fallen tree knocked out power lines on Post Road July 30. Police blocked the road and firefighters stood by for Con Edison.

On July 31, police helped a driver move a car with a flat tire off the roadway, while the driver awaited a tow, at Post Road.

Two car accidents were reported in the Village this week.
Civil matter
A Barker Lane woman reported that a neighbor damaged her bushes while cutting trees July 26. Police advised the neighbor it was a civil matter.
Animals
On July 26, police shot a sick raccoon on Brewster Road near library pond.

On July 27, a Sycamore Road resident reported that a neighbor's adult children allow their dogs to go to the bathroom on her yard, and she did not appreciate such behavior. Police attempted to address the issue with the neighbor, but no one was home.

On July 27, a coyote was reported on Cayuga Road.

Police notified the highway department about a dead skunk on Oak Lane July 28.

On July 28, police addressed a complaint about a baking dog on Palmer Avenue.

A caller caw a pit bull being walked on Haverford Road and though the dog should be muzzled July 29. Police looked for the dog but did not find it.

Patrol reunited a lost dog found on Larch Lane wit its owner July 29.

A man complained that Rectory Lane dogs barked at him and his dog when he walked by July 31. Police observed normal barking behavior from all dogs on scene and did not think the barking was unusually prolonged or loud. Police advised the man to avoid dog-to-dog contact in the future if he does not want to be disturbed by barking.

A small beige and white dog without a collar was found on Franklin Road July 31. It was picked up by New Rochelle Humane Society.
Village code
Neighbors complained of noise from a loud pool party on Harvest Drive July 30. The host said she would lower the volume of the music.

A party planner agreed to lower the volume of music at a Heathcote Road party July 30.
Lost and found
On July 27, a purse was found in Village center. Using information found inside the purse, police contacted the owner and returned the purse to her husband.

A person walked into headquarters to report losing license plates July 29.

Police responded to a Chase Road address where a man reported losing his wallet containing his driver's license, credit cards and $50 cash July 29.

A wallet was found on Woodland Place July 30.
Firefighters
On July 25, a Lee Road resident was burning branches in a fire pit near the house. Firefighters extinguished the burn and advised the resident of the dangers of an open fire. There was a language barrier, so firefighters attempted to contact a family member to advise that open fires were not permitted in the Village.

Plumbers soldering pipes created a false CO reading in a Tunstall Road house, as confirmed by firefighters and Con Edison, July 25.

On July 25, a call about a potential car fire was determined to be in regard to a car emitting normal exhaust when the car was on.

Oven drippings created smoke but no fire in a Fairview Road house July 25.

Firefighters assisted at a car accident on the Hutchinson River Parkway July 26.

On July 27, firefighters assisted at a multi-vehicle car accident with injuries on the Hutchinson River Parkway.

A woman fell on Spencer Place July 29. Firefighters tended to her injuries and stabilized her until Scarsdale Volunteer Ambulance Corps arrived to transport her to the hospital for care.

An excavator punctured a gas line at a Richbell Road house July 29. Firefighters made the scene safe and stood by for Con Edison.

A Fox Meadow School custodian got locked out of the school because his key fob was not working during a power outage July 30. Firefighters used a key to let the custodian into the building.

Firefighters assisted other agencies with a structure fire on Ocean Avenue in Larchmont July 31.

On July 31, firefighters assisted at a car accident on the Hutchinson River Parkway.

A broken garden hose was leaking water on Walworth Avenue deck July 31. Police shut the water at the spigot.
This report covering police and fire department activity from July 25 – 31 has been compiled from official information.

This police report is sponsored by Scarsdale Security who does more than just security. Contact them about remote video for your home or business. Call 914-722-2200 or visit their website.